Jump to navigation
The 611
We've heard of 411, and 911, and many municipalities now have 311. But what's a 611?
It's the name of a brand-new cocktail that made its world premiere at Sour Cherry Farm.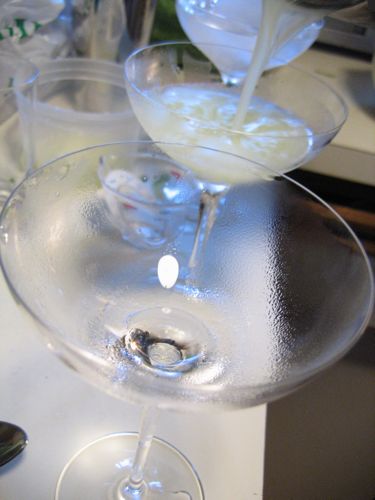 Irene, Greg and Liz created the cocktail on Saturday night. We knew we wanted to work with shiso, cucumber water and lime juice.

As Irene says, "With those ingredients, how can it be bad?"

Some of you might not be familiar with shiso. It's an herb that looks like a broad mint leaf, but with pointy edges. You might recognize it as the herb used to garnish sushi platters. (The piece of plastic that to-go restaurants sometimes uses is meant to resemble it.)

First we made the cucumber water by pureeing cucumbers in the food processor, then straining that through a cheesecloth. We added a couple pinches of salt, too.

Then we squeezed some fresh lime juice.

We tried a couple different ratios —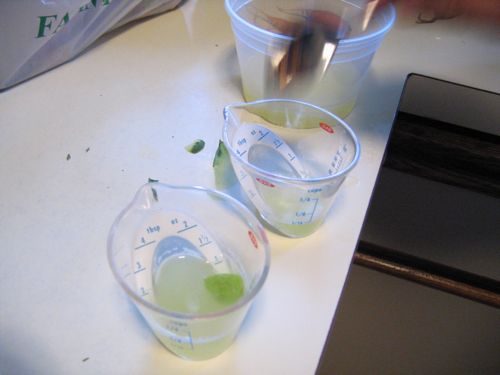 — and did a few tastings —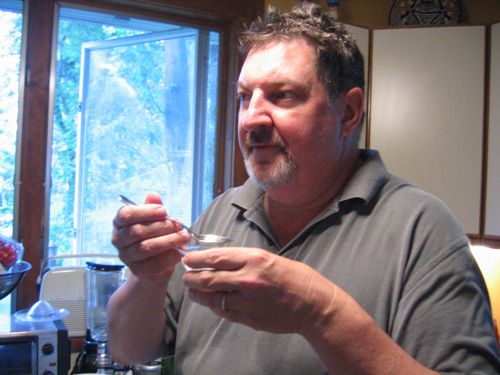 — before we came up with a recipe.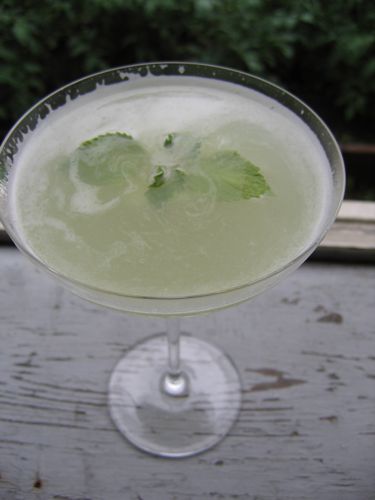 Though we had it straight up first, we decided it's best in a highball glass over crushed ice, with plenty of shiso sticking out of the glass to tickle your nose.

The 611
6 ounces gin
Shiso
1 1/2 ounce cucumber water
1 ounces lime juice
1/4 ounce simple syrup

Muddle a handful of shiso leaves with mint and allow to steep for 15 minutes.
Crush ice and fill a highball glass with it.
Combine shiso-gin, cucumber water, lime juice and simple syrup in a cocktail shaker and shake vigorously. Strain into the highball glass and garnish with shiso leaves.
Yield: 4 drinks.
Comments
Add Comments