Jump to navigation
BDoF: Porchetta
Boo and I had a Big Day of Fun in the city Monday, and it started with a delicious sandwich. Porchetta is basically roasted pork with rosemary, garlic, fennel and other great flavors, but it's mostly about the juicy meat and crispy skin, which mingles together like some crazy pork-ish version of Fred and Ginger.
Porchetta
is also the name of the restaurant in the East Village that specializes in said roast pork. Yum.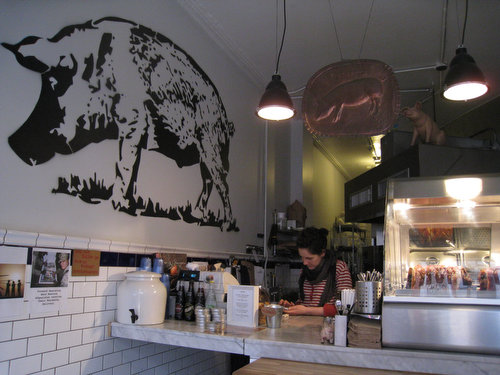 Here is where they keep the hunks of pork warm: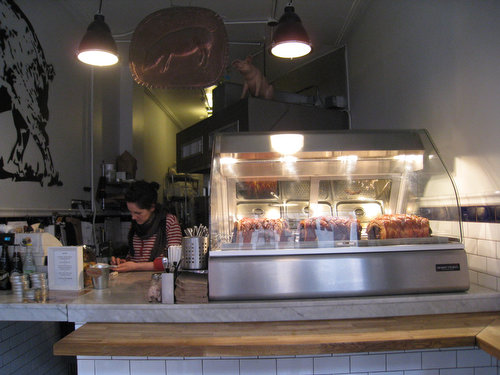 Hunk of pork:




There are no tables; just a couple of stools and a counter that butts up against a wall lined with subway tile. Here's Boo in front of the counter: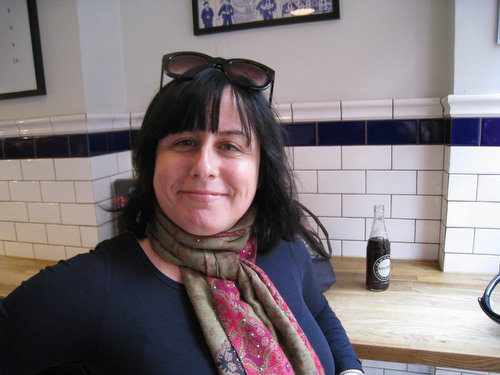 The window looks out onto the street.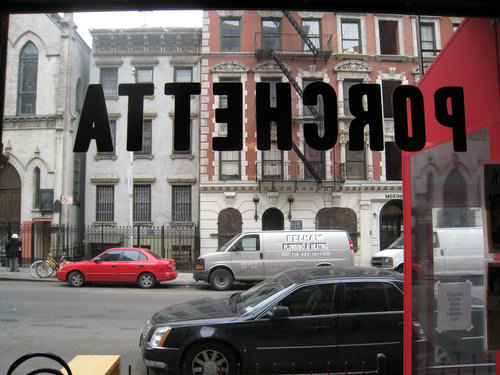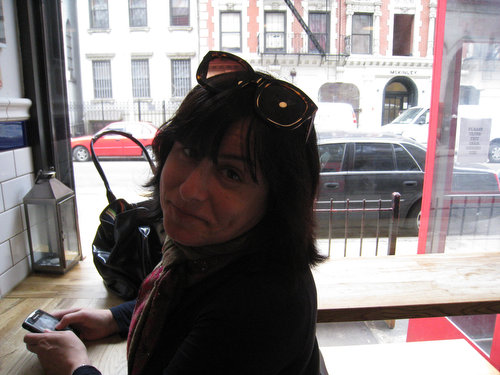 Here is the porchetta sandwich, full of porky goodness: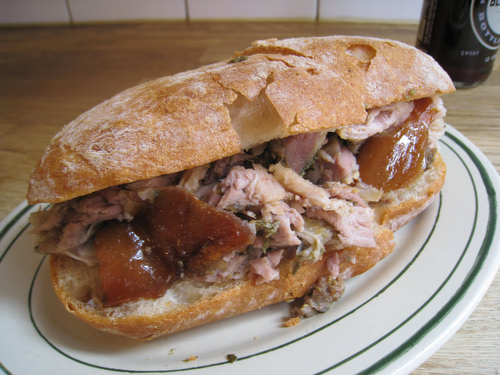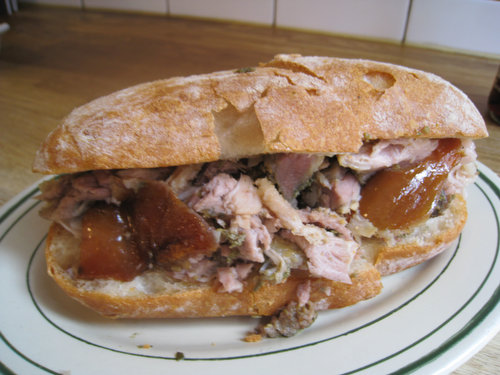 And we got a side of "crispy potatoes and burnt ends." Yeah.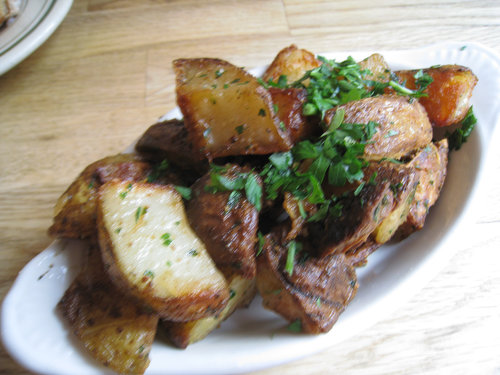 Now that's a lunch that starts a BDoF off right.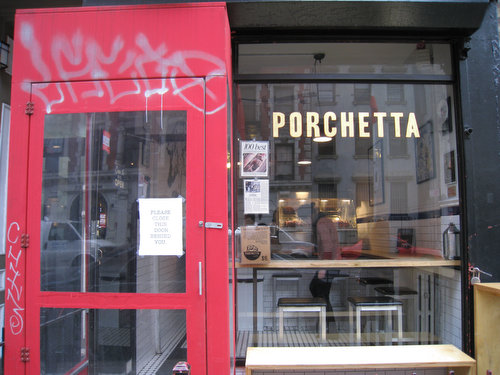 Comments
Add Comments