Jump to navigation
BDoF: Pizza at Roberta's
For the final act of our BDoF, Boo and I supped at
Roberta's,
the hip pizza restaurant in Bushwick.
Everything looks so good, we don't know what to get!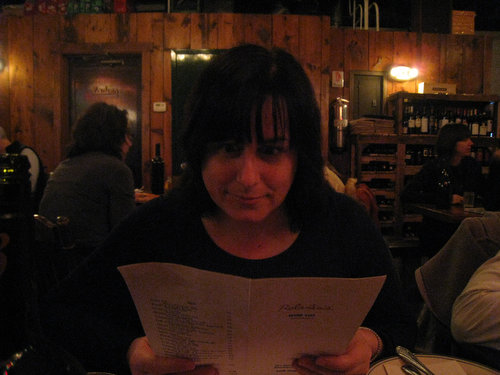 Well, one thing's for certain: red wine!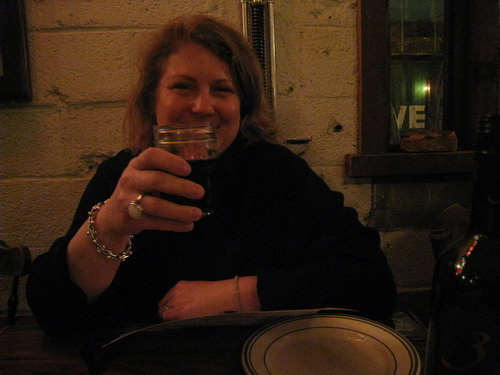 The restaurant looks very industrial and rustic. It's in a cinderblock building with wood paneling and exposed duct work: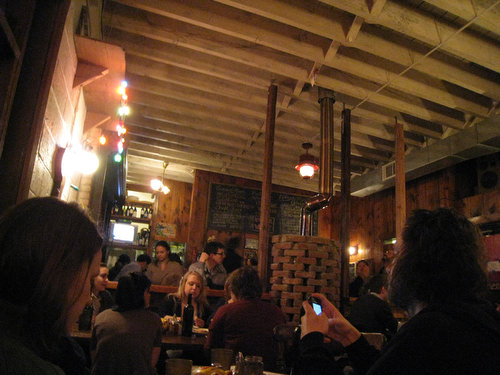 So we started with salad with egg. Chicory and guiancale crackin'swith toasted marcona almonds: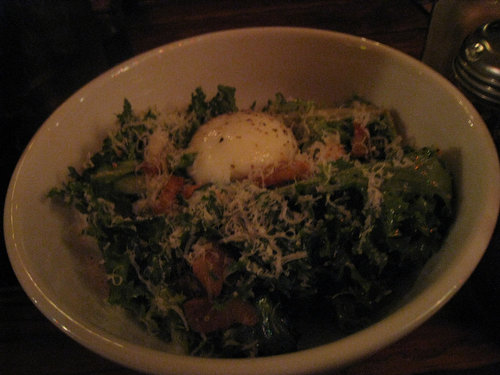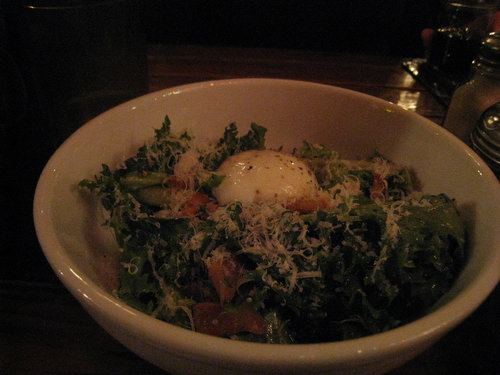 And then we shared two pizzas. One is called the Speck N Wolf:




And it comes with speck, onions and ricotta. The other is margherita: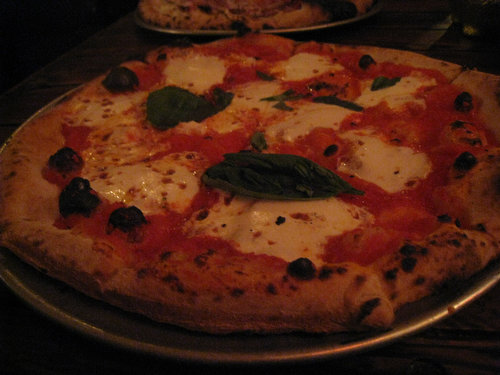 Both were quite tasty, but not up to the level of Franny's.

I'm told by Irene that we need to order the "food food" too, not just the pizza. Well, happy to do that next time.

Another look at the restaurant:




Here's the pizza oven in action: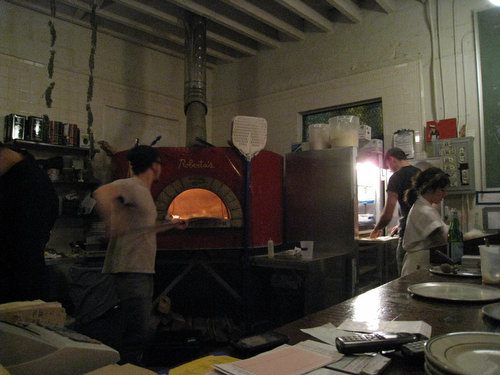 Wood for pizza oven: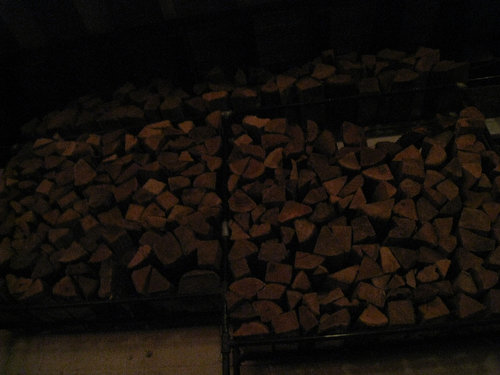 Servin' it up: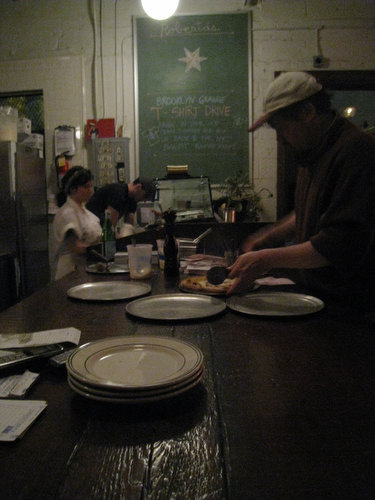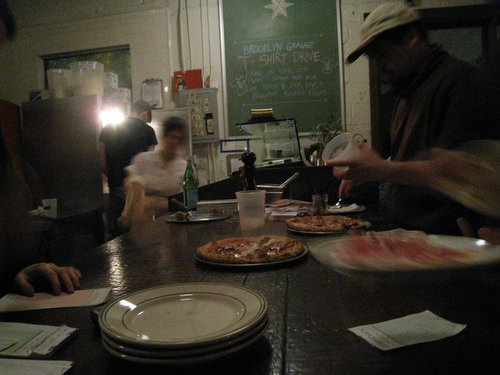 Thanks Roberta's!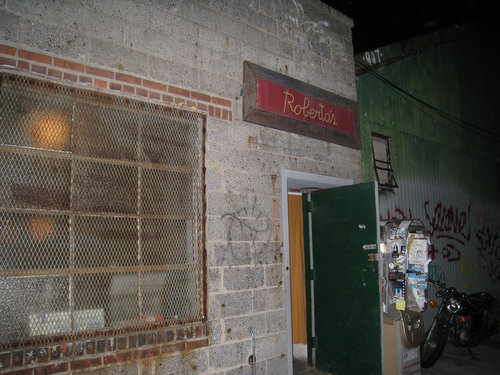 Comments
Add Comments