Jump to navigation
Recipe: Lemon Chicken with Honey and Saffron
A great do-ahead dish for a casual supper. The Moorish flavors of cumin and ginger make it good for a cold night. You could serve with sauteed spinach.
From
The New Spanish Table by Anya von Bremzen.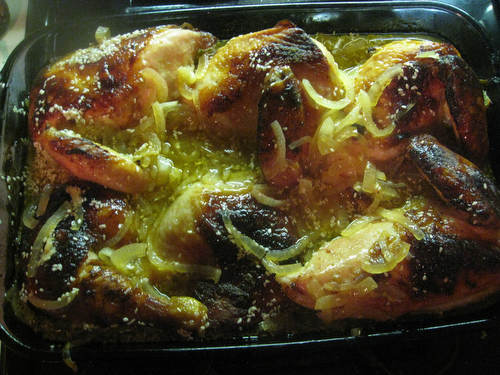 First, you cut up your chicken. Then measure out your spices and spread them all over the chicken pieces.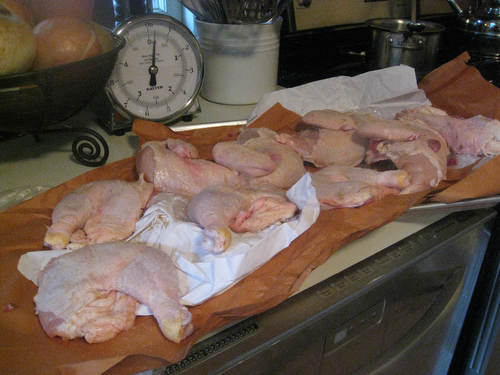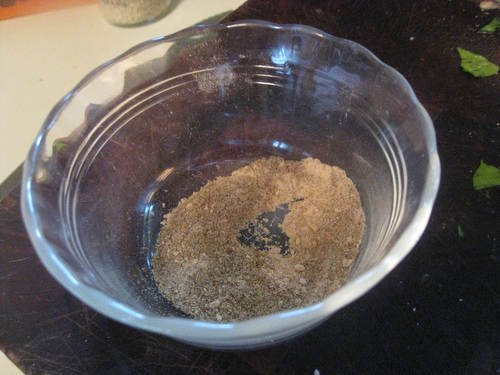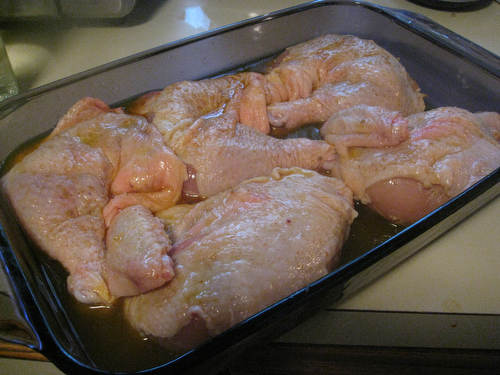 Then you pulverize your saffron and steep it in water.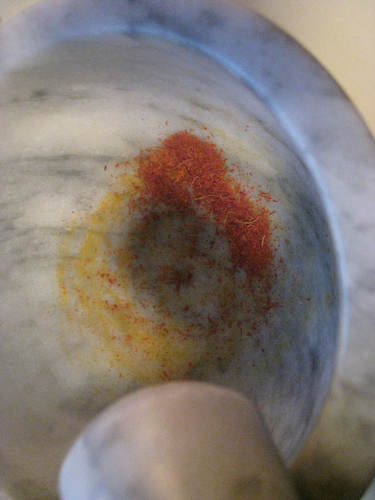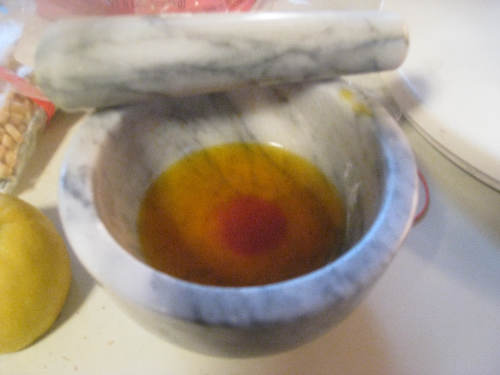 Measure out your other ingredients: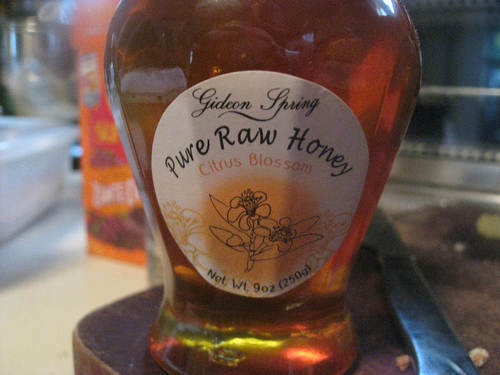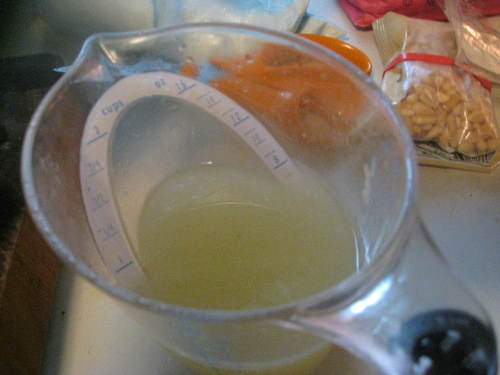 Prick the chicken all over with a fork.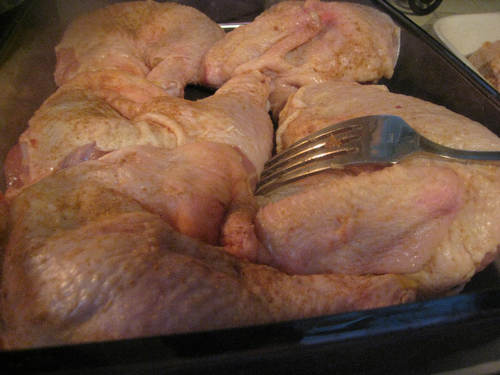 Let it marinate a while. (Hereís your do-ahead part. You could let it marinate all day, or overnight if you wish.)

When youíre ready to cook, slice your onion.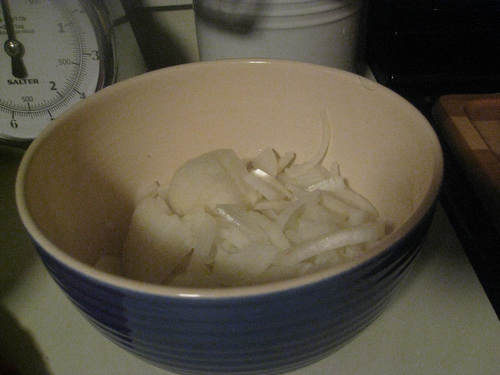 Put it under the chicken, and place in the oven. Itíll take about an hour.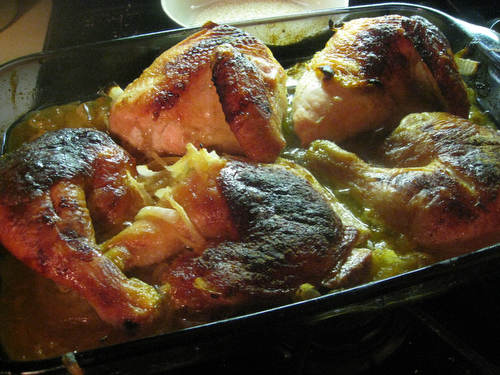 1 chicken, about 4 pounds, quartered, backbone removed, rinsed, patted dry and trimmed of excess fat
Coarse salt
1/2 teaspoon ground cumin
1/2 teaspoon ground ginger
1/2 teaspoon ground coriander
1/2 cup fresh lemon juice
6 teaspoon light honey, such as orange flower
1 large pinch saffron, pulverized in a mortar and steeped in 1 tablespoon very hot water
1 large onion, quartered and thinly sliced
1 tablespoon olive oil
2 tablespoons lightly toasted sesame seeds

Place the chicken in an earthenware cazuela that will hold it in one layer, or in an attractive enamel or glass baking dish. Rub the chicken all over with the salt, cumin, ginger and coriander. Let stand for 15 minutes.

Place the lemon juice, 5 teaspoons of the honey and the saffron in a small bowl and whisk to mix. Pour the mixture over the chicken. Prick the chicken all over with the tines of a fork, cover it with plastic wrap and refrigerate for 2 to 6 hours, turning several times. Let the chicken come to room temperature before cooking.

Preheat the oven to 400 degrees.

Transfer the chicken to a bowl, then scatter the onions in the cazuela. Place the chicken on top of the onion and brush it with the remaining honey and the olive oil. Bake the chicken for 20 minutes. Reduce the heat to 350 and continue baking until the chicken is cooked through, 30 to 40 minutes longer. To avoid overcooking the breast halves, remove them after 30 minutes. Stir in the sesame seeds, return the breast halves to the cazuela and bake 5 minutes longer. Serve the chicken straight from the cazeula.

Serves 4.
Comments
Add Comments