Jump to navigation
'The Best Chicken I've Had In 20 Years.'
Those words were uttered by a guest at the Sour Cherry Farm table this weekend. It was quite a compliment, to be sure. To make the chicken doesn't take a lot of skill. Just a little bit of knowledge and the guts to do a little butchering.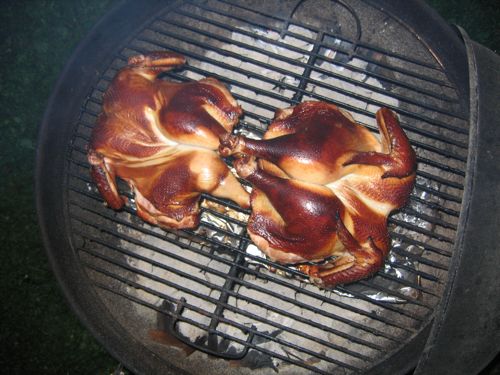 Yes, I said
butchering.
You have to butterfly the bird. If you're squeamish about cutting up a chicken, I'd advise you to skip this report. But do that knowing that you'll miss out on the most delicious chicken in two decades. And all it takes is a pair of poultry shears and a Weber (no relation) kettle.
Greg developed this recipe over last summer. You start by brining two chickens.
Here's our recipe. Don't skip this step, or we can't guarantee your success.

After they're brined, you need to splay them. This is also called butterfying or — my favorite term — spatchcocking.

Take your poultry shears and cut down one side of the backbone, starting at the tail end. Cut that little flap of fat off, too — it's called the pope's nose.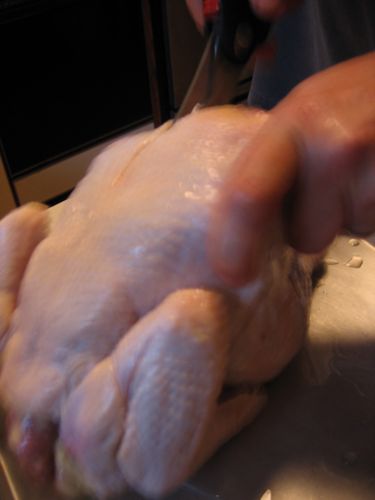 When you're done, one side of the chicken will fall off. Now do the same thing on the other side of the spine.




Now your chicken is almost butterflied. But it won't lay flat unless you cut the breastbone a hair. So lay the chicken down and put your shears at the tip where the breasts meet. Cut a little snip.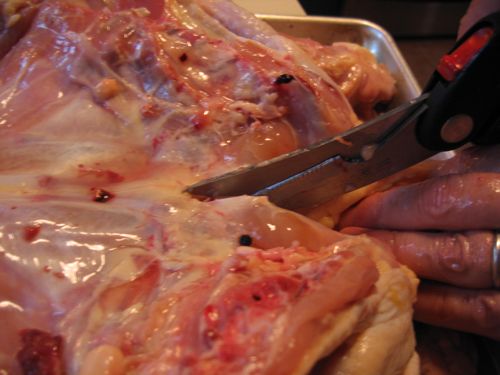 That's it for the butchering. You don't need to season the birds because they've been brined, and you're going to cook them with smoke. If you insist, you can grind a little black pepper over them.

Now start your grill. Put your charcoal in a chimney and light 2 sheets of newspaper underneath. First, it will smoke. Then the coals will catch fire and burn. Then they will glow red. You want them red. This will take about 20 minutes.

(You can't see the red here because I was using the flash.)




When they're ready, pour them out to each side of the grill, leaving them middle empty.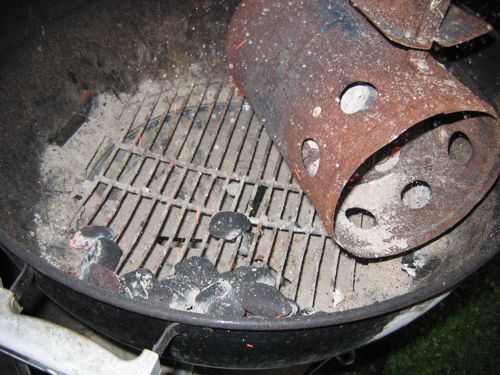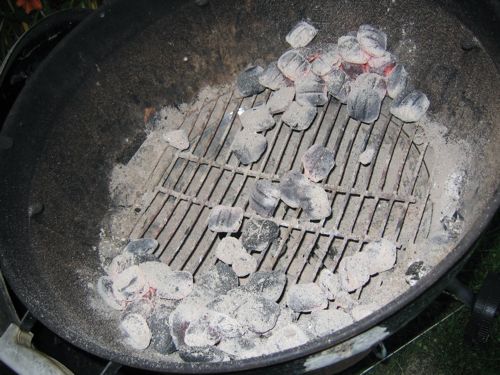 Of course you won't be perfect, so take a really long set of tongs, and move the rogue coals to their place.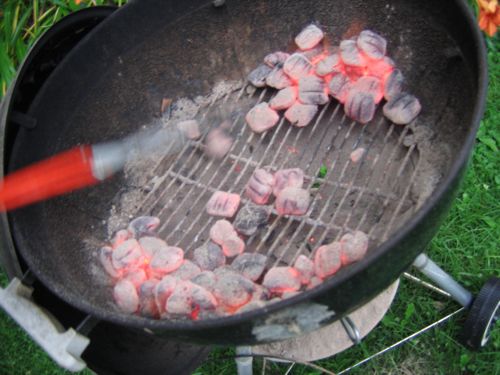 Now get some foil. Place it between the two sides of coals. Put the grate on top of that.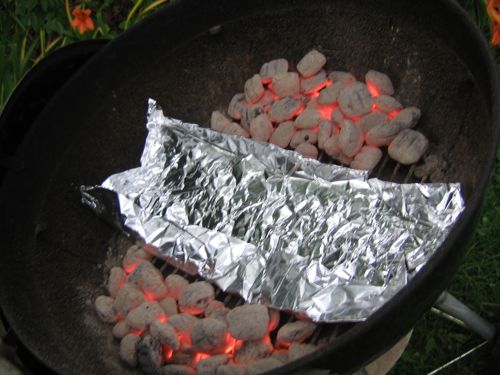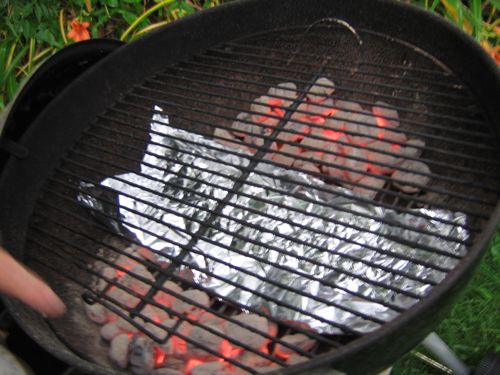 Then nestle your chickens onto the grate. Put the neck side to the outside, and let the legs sit on top of one another.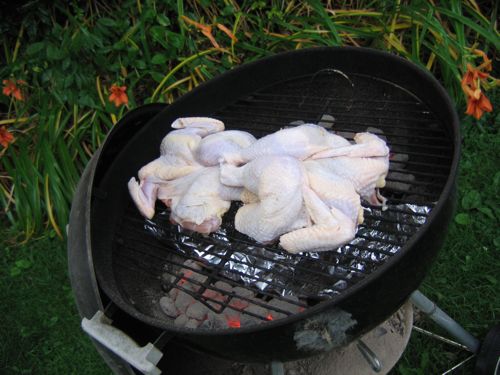 Now take some hickory wood and put 5 or 6 chips on top of the coals.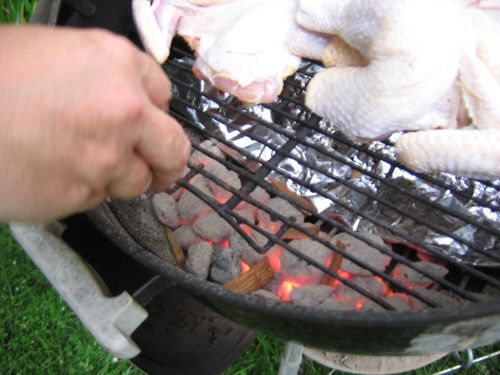 Put the lid on, open the top vent, and wait. About 50 minutes to an hour. Don't peek! Your grill will look like this.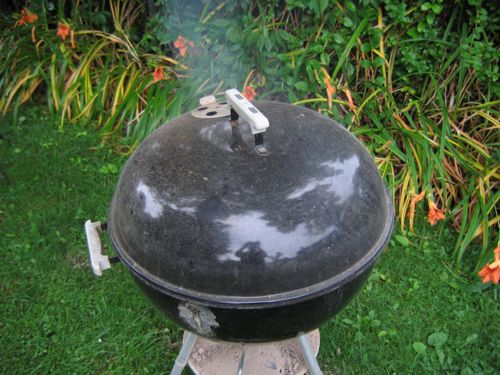 This is a great dish to do for a party because you really can "set it and forget it." You don't have to keep checking the grill and worrying the chickens — they'll be fine on their own.

And hopefully, when you're done, your guests will tell you it's the most delicious chicken they've had in 30 years. Let us know if you break our record.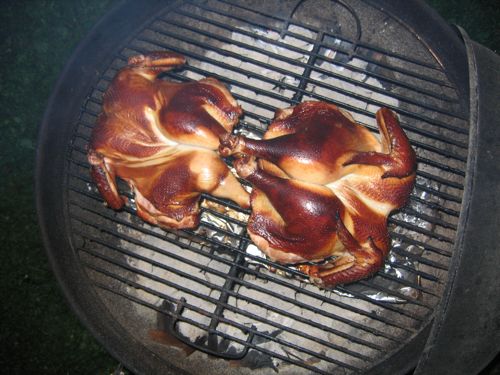 Comments
Add Comments