Jump to navigation
Recipe: Coca with Honeyed Onions and Pine Nuts
Coca is Spanish for pizza. Or maybe more like flatbread. At any rate, we decided to try one at home. Iím mighty glad we did.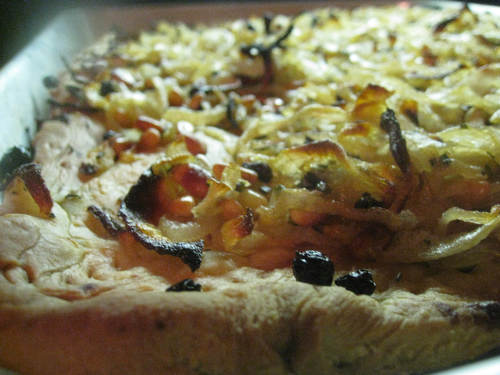 First you salt the onions and let them sit over a bowl. Itís a good thing to get this done first, because they have to sit for an hour.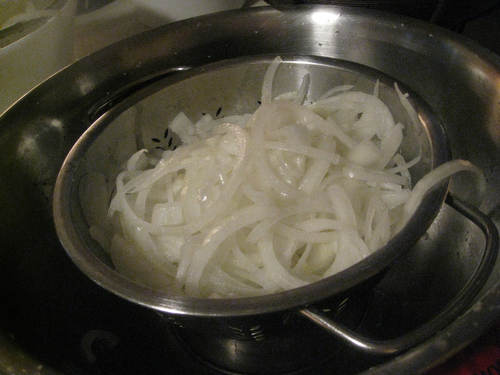 Plenty of time to make your dough.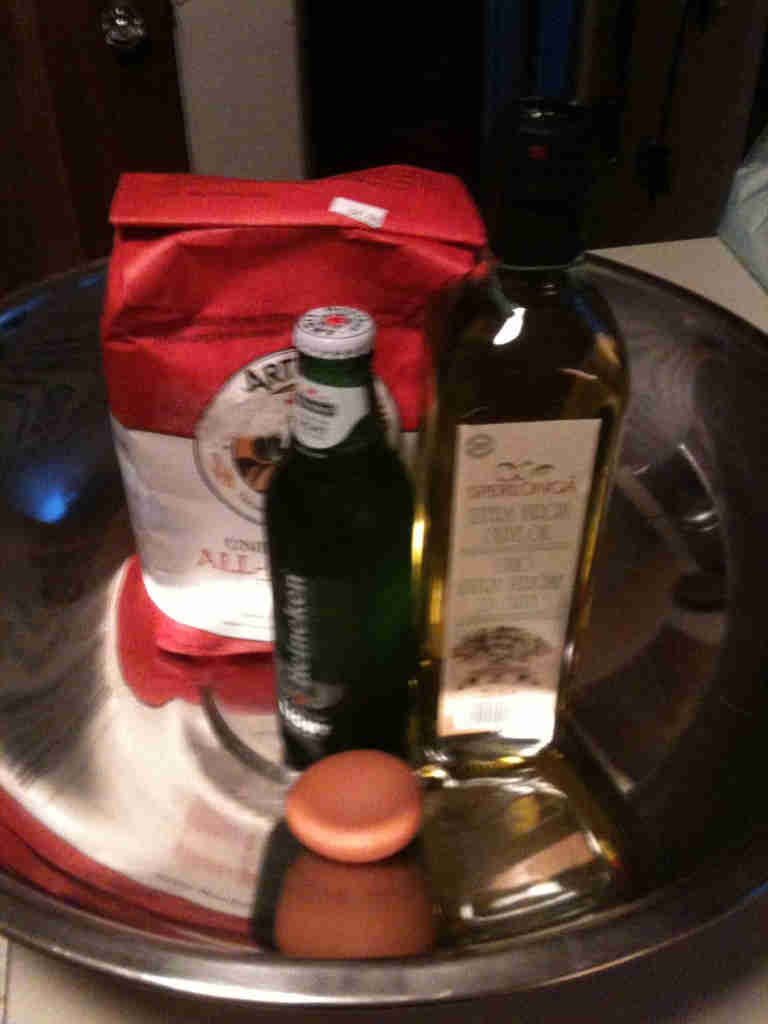 Oil in the bowl:




Knead until you get a nice ball: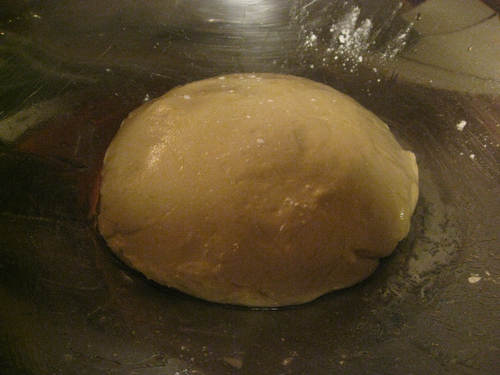 Then roll it out flat to fit your baking sheet: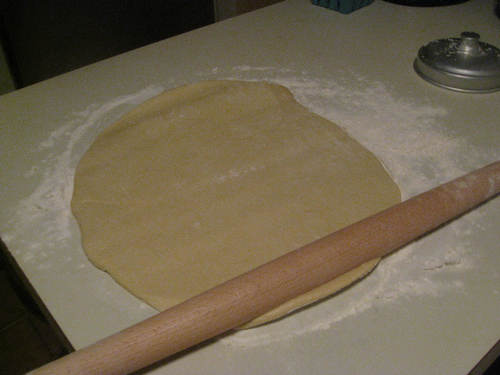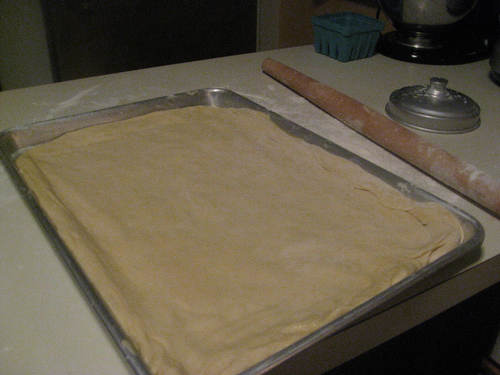 You bake it for about 15 minutes so it can stand up agains the moisture of the onions later.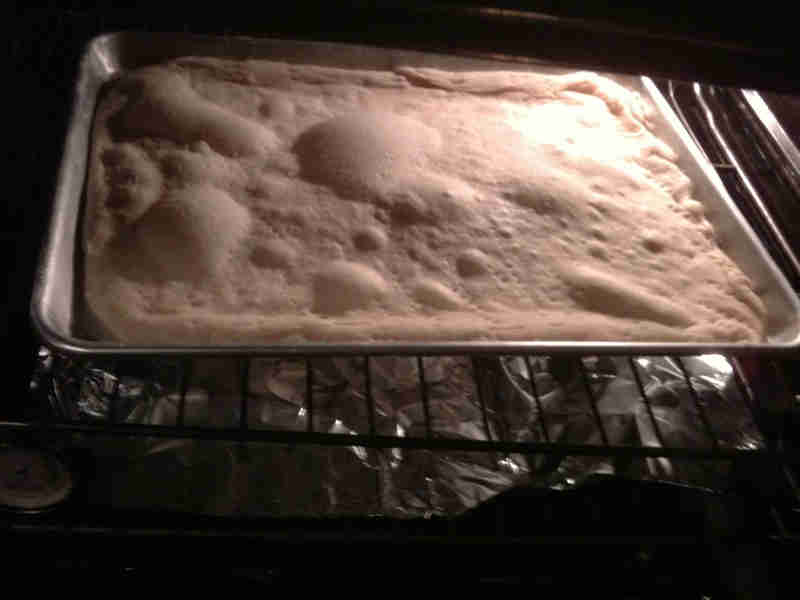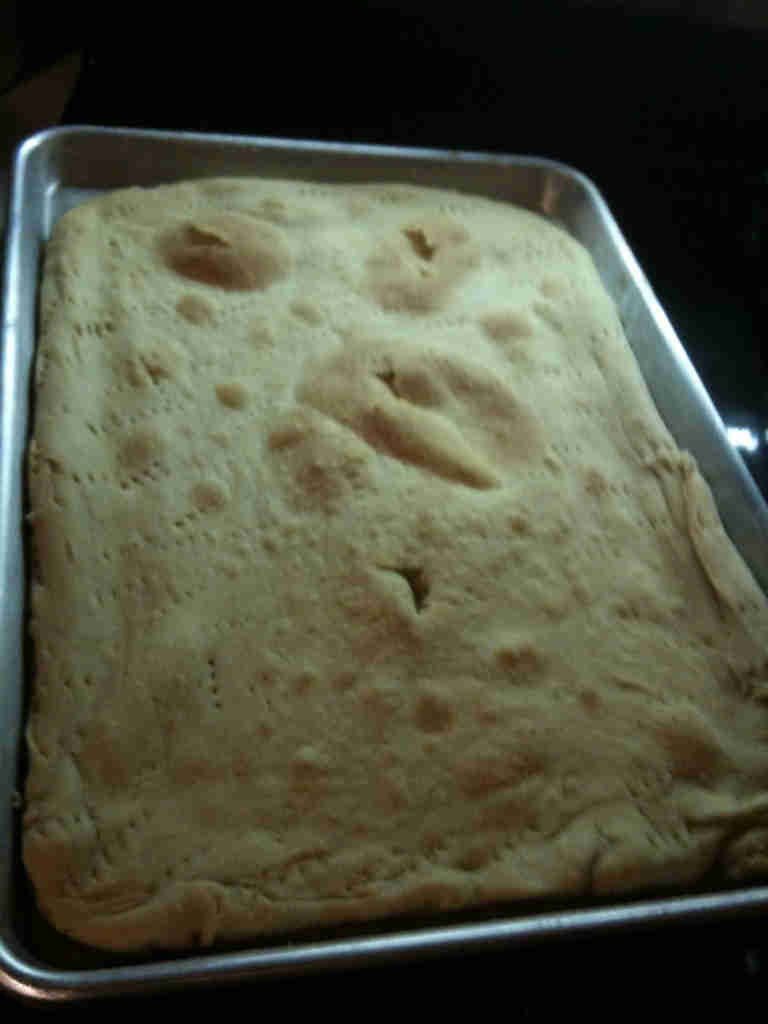 Ok time for other ingredients. Honey:




Currants: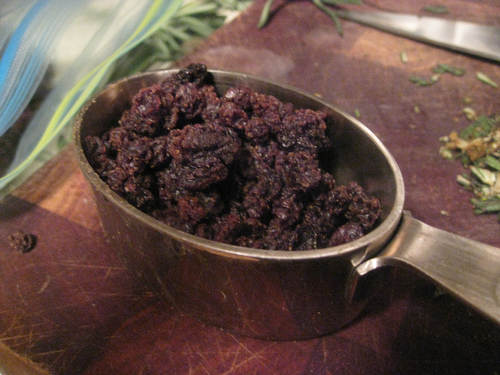 Vinegar: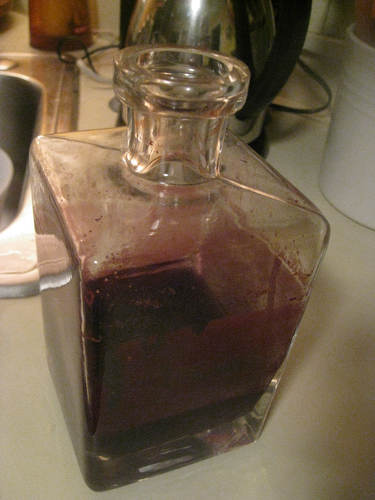 Rosemary: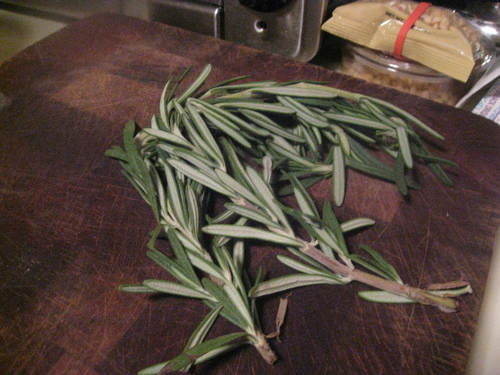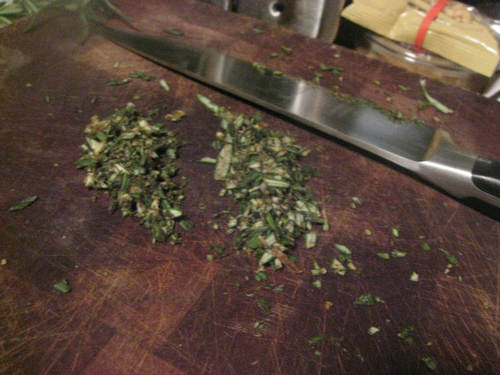 Make sure to get all the moisture out of the onions: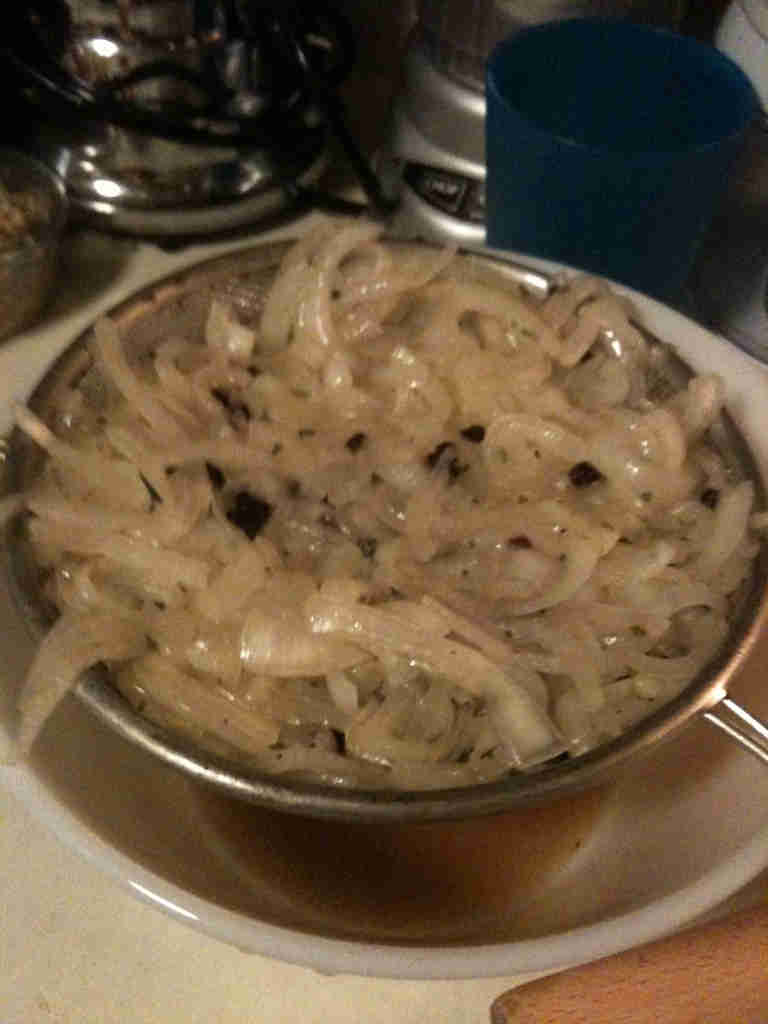 Put em all together: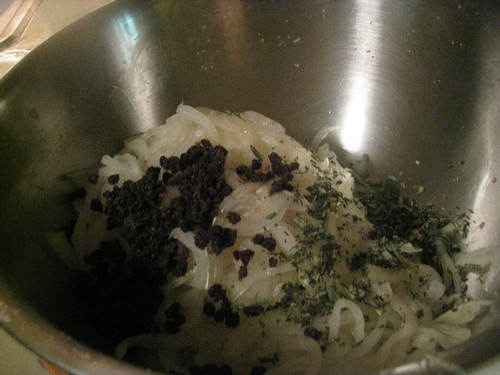 Then spread out on the dough: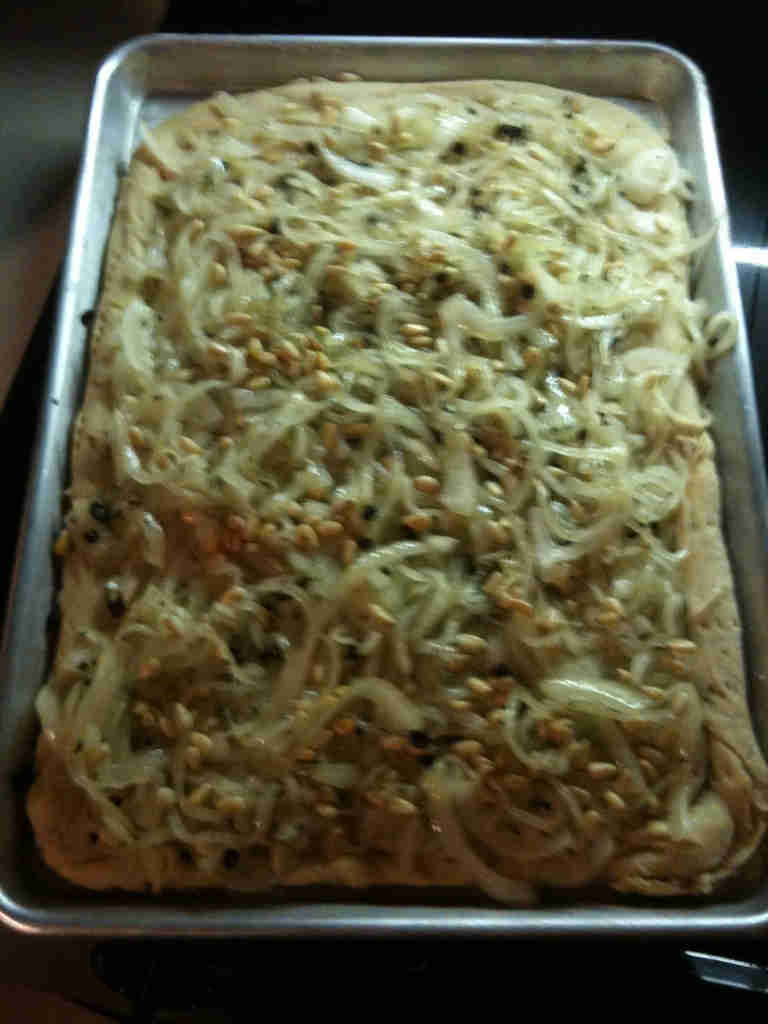 Drizzle with honey and bake: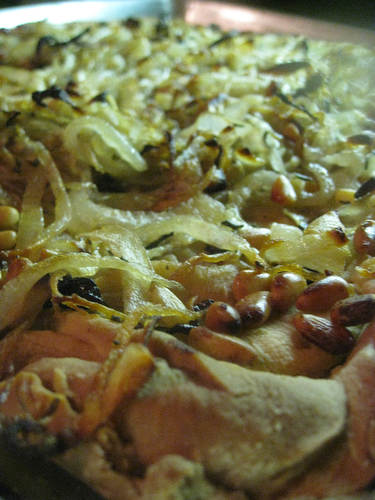 Yum.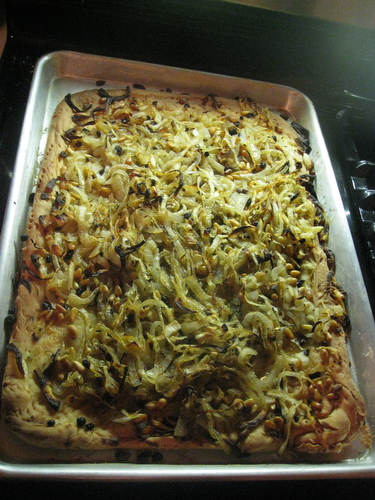 And itís even better the next day.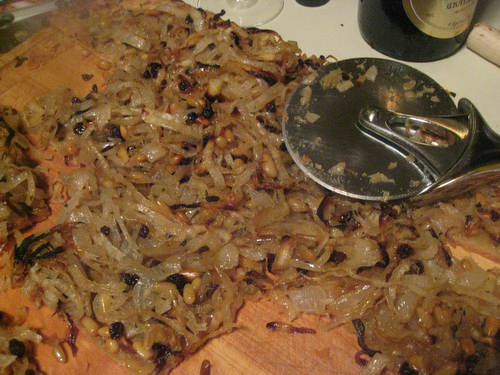 Joanís Coca Dough

This recipe comes from chef Joan Torrens, who updated the traditional Mallorca coca dough, which used lard, to a more healthy version using olive oil and beer. From The New Spanish Table by Anya von Bremzen.

1/3 cup lager-style beer
1/2 cup light olive oil
1 large egg, beaten
2 teaspoons coarse salt
2 3/4 to 3 1/4 cup all-purpose flour

Place the beer, olive oil, egg, salt and 2/3 cup water in a large bowl and whisk to mix. Add 2 3/4 cup flour, 1/2 cup at a time, mixing well after each addition. Knead the dough briefly in the bowl to incorporate the stray flour.

Turn the dough out onto a floured work surface and knead until smooth and elastic, about 5 minutes, kneading in enough of the remaining 1/2 cup flour for the dough not to stick to your hands. (If the dough still sticks after all the remaining flour has been incorporated, oil your hands and continue kneading.() THe dough will be pliable and slightly oily. Shape the dough into a ball, place it in a well-oiled bowl, cover it with plastic wrap and let stand while you prepare the coca filling. Makes enough for one 17 by 11 inch coca.

Coca with Honeyed Onions and Pine Nuts

This recipe comes from Mallorcan chef Joan Torrens from his restaurant Es Baluard. He makes the oinoins super sweet by rubbing them with salt and letting them sit. Youíll need to leave time for this, and be sure to rinse and dry them well afterward.

4 large sweet white onions, about 3 pounds total, cut in half and very thinly sliced
Coarse salt (kosher or sea)
1/4 cup plus 2 to 3 tablespoons extra virgin olive oil
All purpose flour, for dusting
Joanís Coca Dough (recipe below)
1/4 cup plus 1 to 2 tablespoons honey
1 tabelspoon best-quality red wine vinegar
1/3 cup dried currants
2 tablespoons freshly minced rosemary
1/2 cup pine nuts

Place onions in a sieve and massage about 1 tablespoon salt into them. Place the sieve over a bowl and let stand 1 hour.

Place an oven rack in the center of the oven and preheat the oven to 425.

Generously brush a 17-inch by 11-inch baking sheet with olive oil. Lightly flour a work surface. Using a floured rolling pin, roll out the dough so that itís roughly as large as the baking sheet. Transfer it to the oiled baking sheet. Prick the dough all over with the tines of a fork and bake it on the center rack until half done, about 15 minutes.

While the crust is baking, rinse the onions well under cold running water. Thoroughly press the slices of onion hard against the sieve to get rid of the excess moisture. Add 1/4 cup of the honey to the onions in the sieve, massaging it into the onions and pressing against the sieve to squeeze out more moisture. Transfer the onions to a bowl and add the vinegar, currants, rosemary and 1/4 cup of the olive oil.

When the dough is half baked, spread the onion mixture evenly on top. Drizzle 1 to 2 tablespoons of honey over it, then scatter pine nuts on top. Bake the coca for 20 minutes, drizzle with the remaining olive oil, then continue baking until the onion is lightly golden and has lost most of its crunch, 15 to 20 minutes longer.

Cover the coca with a clean kitchen towel and let it cool for about 30 minutes, then cut it into squares and serve. The coca can be baked ahead and served the next day; it will taste even better. Makes 1 large cocak; serves 12 as a tapa.

Variations: To turn this coca into a more savory onion and anchovy flatbread, follow the recipe but omit the honey, vinegar and currants. After spreading the onion topping on the dough, top it with drained, oil-packed anchovy fillets (you need 20 to 24). Or toss some chopped anchovies into the onion topping before spreading it on the coca. Alternatively, the onion coca can be topped with thin slices of pork sausage, julienned salami or cleaned, fresh sardines before baking.

Comments
Add Comments