Jump to navigation
Wings and Burgers with Grandmom
We took Grandmom out for wings and burgers to a pub weíve been meaning to try for a while: Libertyís. The wings were pretty darn good, but the best part about the trip? We discovered thereís a shuffleboard game there.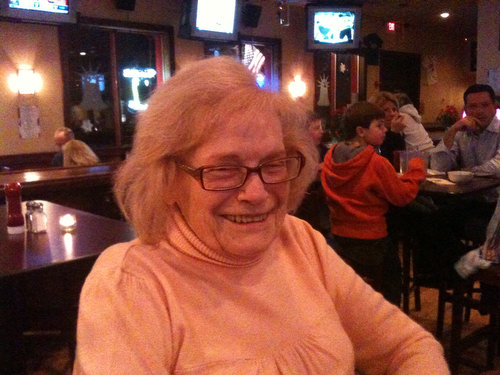 Itís a sports bar more than a pub, really.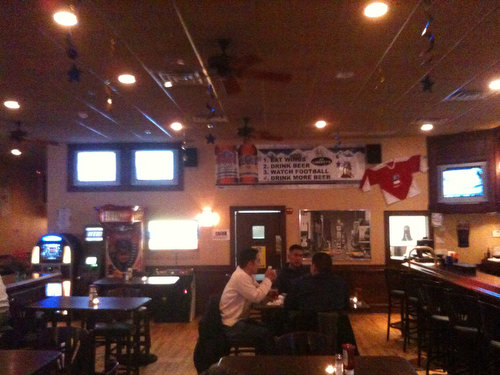 With a big long bar and tons of TVs.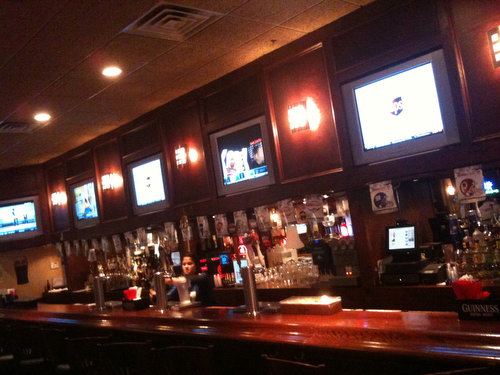 And, this beautiful specimen. I canít wait to play!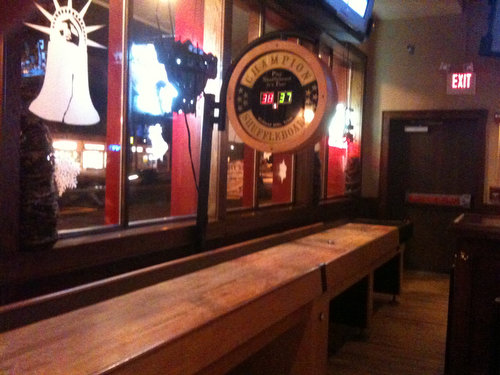 Meantime, the pizza had a nice thin crust: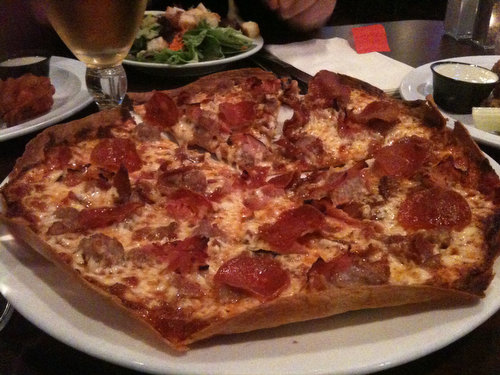 And we enjoyed two flavors of wings... regular: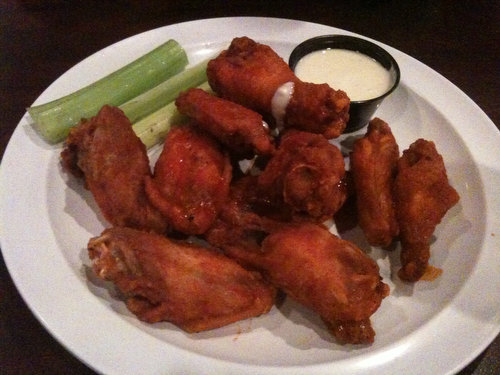 And chipotle ranch: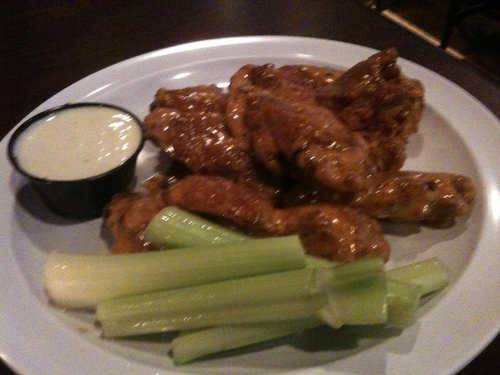 Grandmom, of course, got the burger: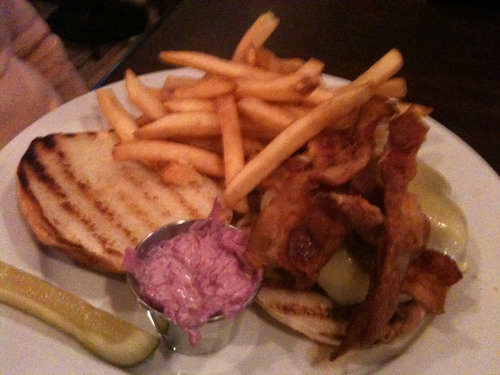 With extra bacon. Way to go grandmom.

Comments
Add Comments