Jump to navigation
Boo's Maiden Voyage at the Tarry Lodge
Boo has been wanting to dine at Tarry Lodge for a long time now. She took the train up to Port Chester on Friday night and we had quite the meal. Here's orecchiette with sausage and broccoli rabe, frisee with gorgozola, garganelli with mushrooms, skate with puttaneseca and roasted Brussels sprouts with pancetta.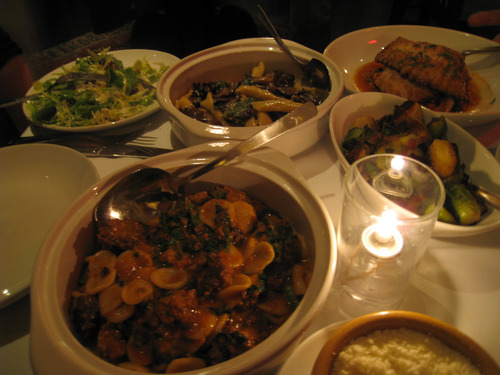 And that was after we shared the clam pizza and the guiancale with egg and black truffle pizzas: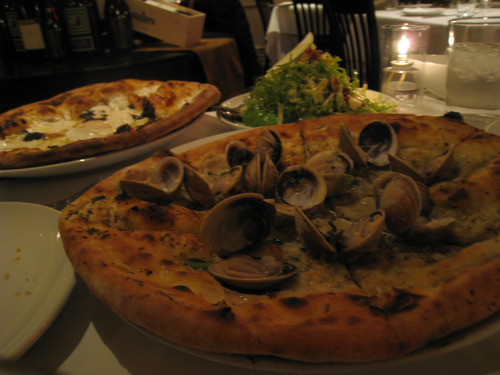 Mmmm. The place was packed as usual: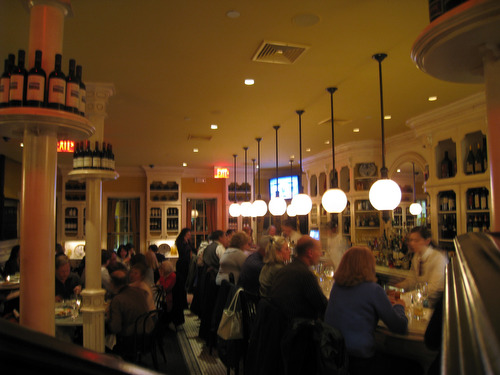 We packed most of the meal home for leftovers, which leftover room for dessert. Apple crisp: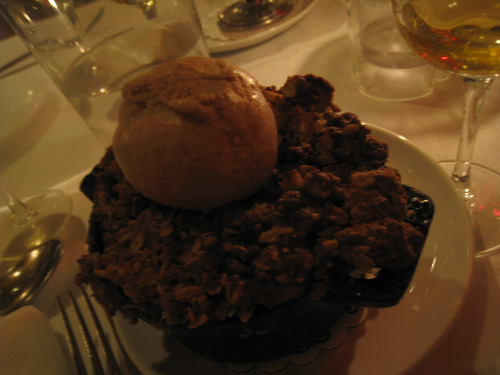 Sundae with dulce de leche and sour cherries: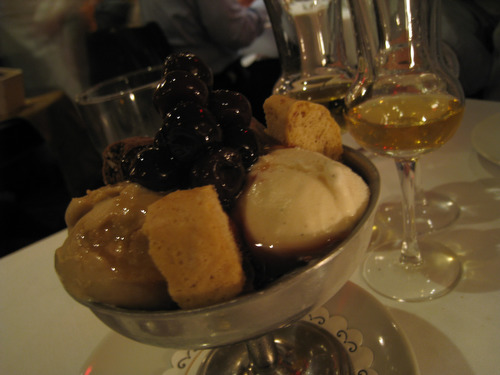 And a fine time was had by all.
Comments
Add Comments