Jump to navigation
Summer Is for Lobster Rolls and Waterfront Dining
Marissa, Ruth and I discovered that you don't have to pay $27 for an entree to sit by the river and have a couple drinks. Striped Bass in Tarrytown has renovated. They added a walk-up counter for burgers, sandwiches, and yes — lobster rolls.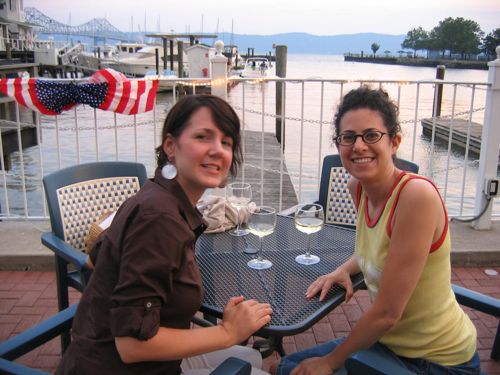 OK, OK — they're no Mary's Fish Camp, Pearl St. Oyster Bar or even "Lunch" lobster rolls, but they're not bad.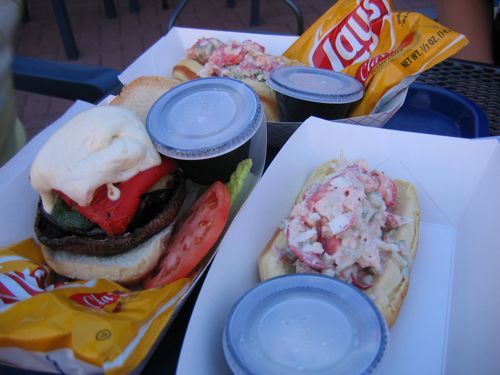 They come with Lays chips, and, for a fee, a glass of pinot grigio. We got to have real glasses instead of plastic because at first, Marissa and I were sitting in the "restaurant" part of the restaurant.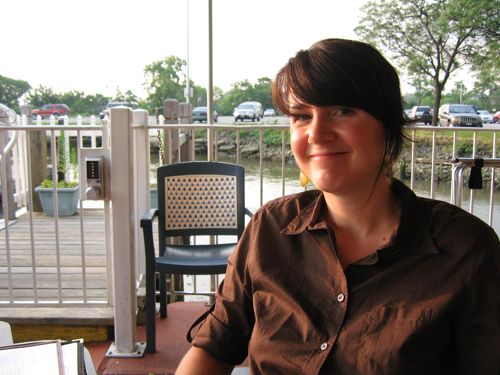 When Ruth came, we moved over to the self-serve area. Here, Mariss points to where we were sitting.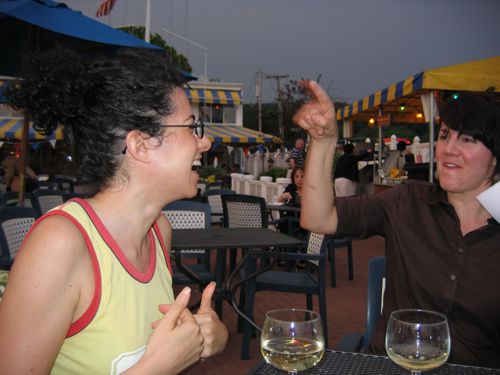 After a wine, we went to the kiosk to place our order. (Hey — I just noticed the tomato, basil and feta dip. I bet that's good! Oh well, another trip.)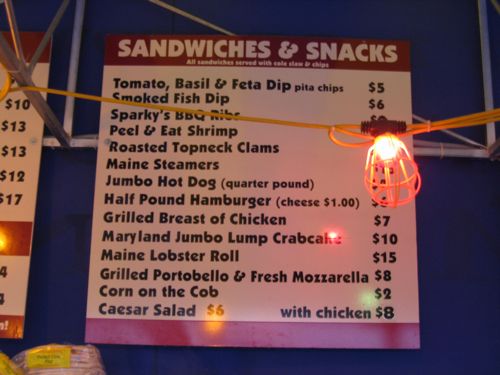 We went back to table to await our name called over the loudspeaker. God I hate names called over the loud speaker, don't you?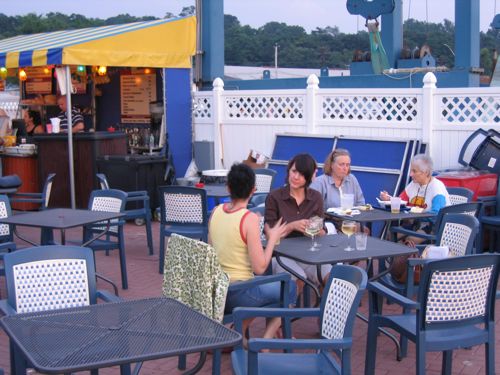 Nice view, though.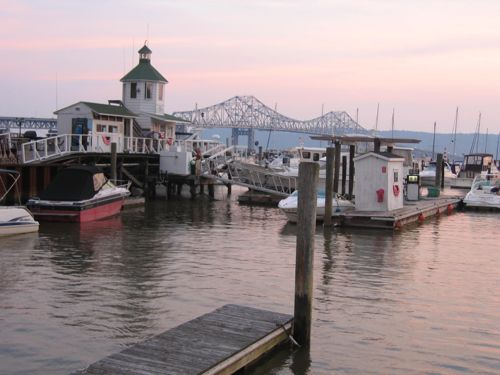 Mmm — lobster roll.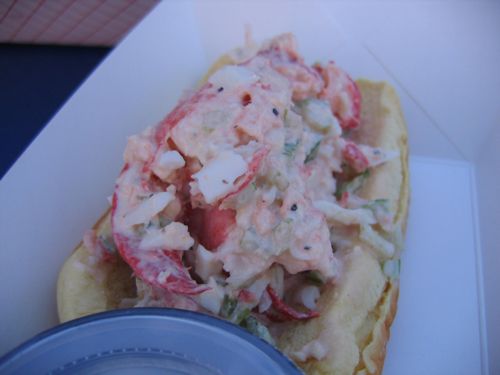 Pooky was different. She got the grilled portobello and mozzarella sandwich. Pretty darn good!




We left the sun to finish setting on its own.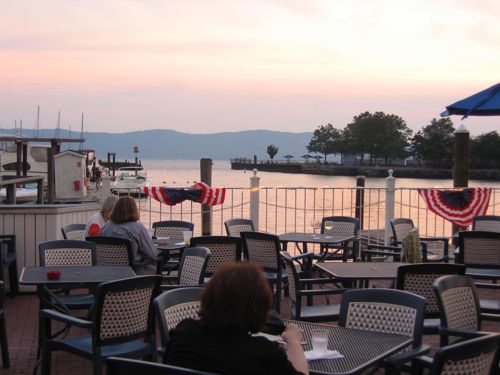 Comments
Boo wrote:
liz wrote:
Add Comments