Jump to navigation
Day 1 of Vacation: Fun and Sun on the Boat
At night, the cabin is all about cocktails and card-playing. During the day, it's all about the dock.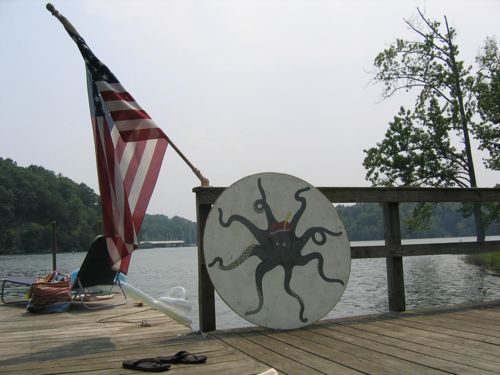 There are many options for waterfun at the cabin. One is to just lie on the dock and read your book, jumping in the lake when you get too hot. Another is to lounge on the floats in the lake and sun yourself. A third is to go boating — whether to waterski, "outlaw" or ride the octopus. The octopus is a cool wooden disc that you sit on your knees to ride behind the boat. We like to anthropomorphize the octopus, and Wilson has taken to giving him a German accent. Well — just look at the hat!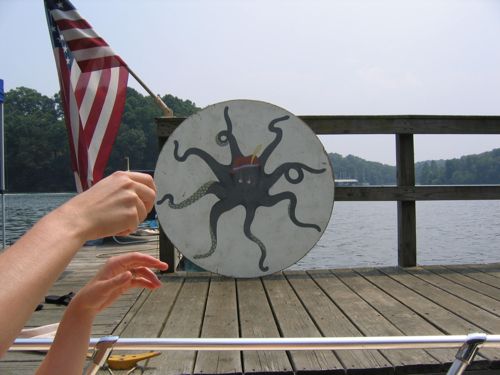 In that photo, Sarah is pretending to pull him along in the boat, but alas, we are leaving him on the dock again. Ze gitz zo zad ven ve do dat.

Today's activity was the outlaw. Jen was first.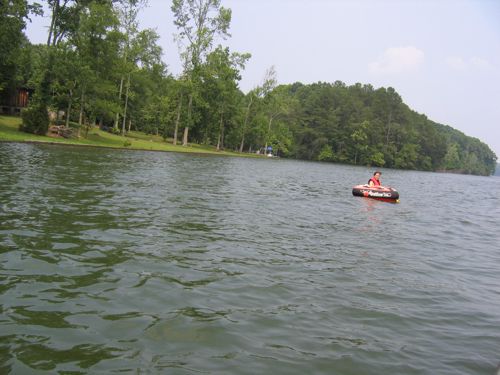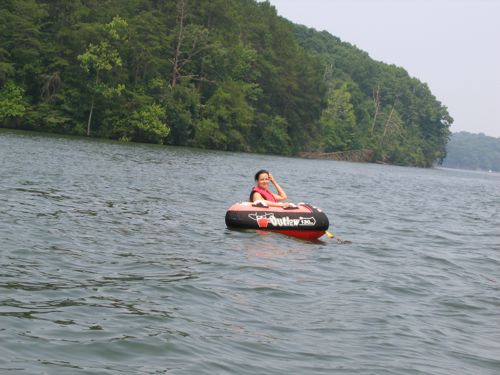 Wilson whipped her back and forth across the wake of the boat. And Dan took his turn afterward. It's hilarious.... once that thing starts going fast you can't stop giggling, no matter how hard you try.

Sarah and I were in the front of the boat.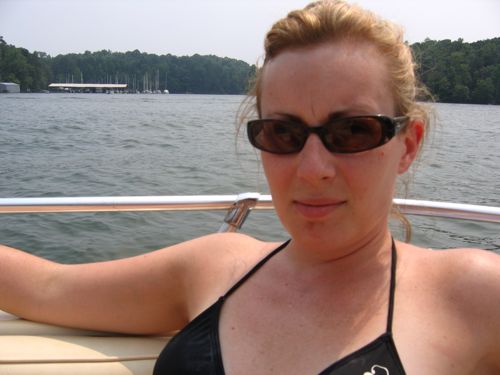 We enjoyed a swim and then headed back for relaxation on the porch before cocktail hour.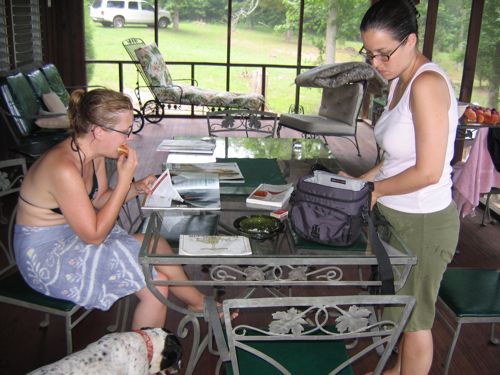 Comments
Add Comments