Jump to navigation
Picking Peaches
The highlight of our Tennesee trip was a visit to Schwenk Farm, where Charlene welcomed us with open arms, and led us down to the blueberry patch and up to Peach Tree Hill so we could pick our fill of fruit.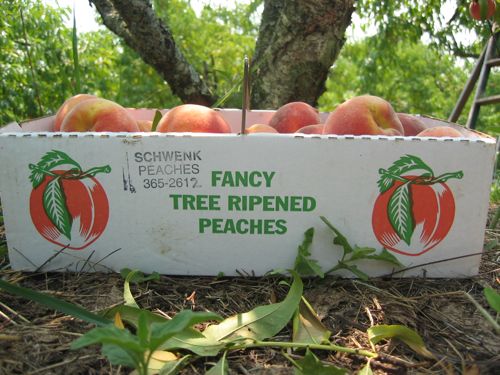 The farm is about 12 miles northwest of Dayton along a charming road dotted with farms, churches and little houses. All the agriculture reminded us of driving through the back roads of Italy.

In case you're not watching your odometer, the Schwenks had their son make up this beautiful sign that's sure to catch your eye.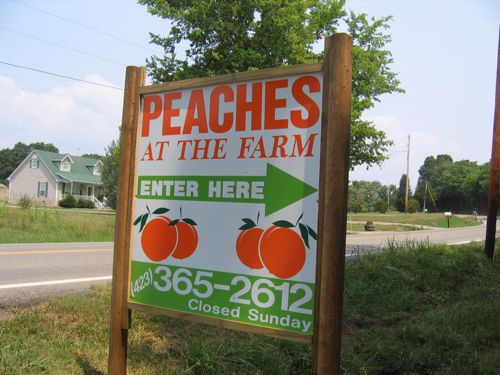 Charlene said he used up all the lime green in his shop. It caught the eye of two people from Georgia, who were buying peaches from Charlene in the garage when we arrived.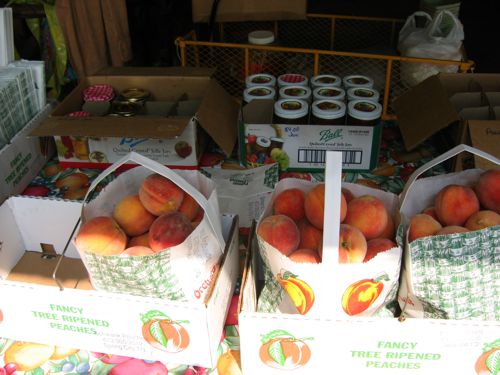 We busied ourselves taking in the amazing view.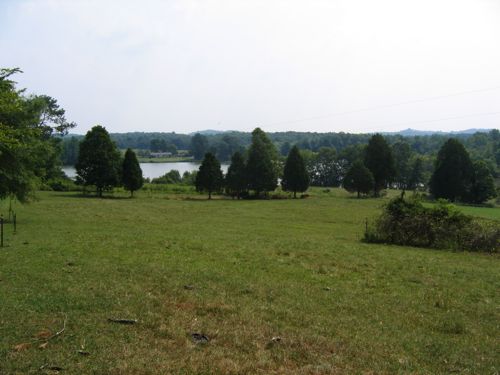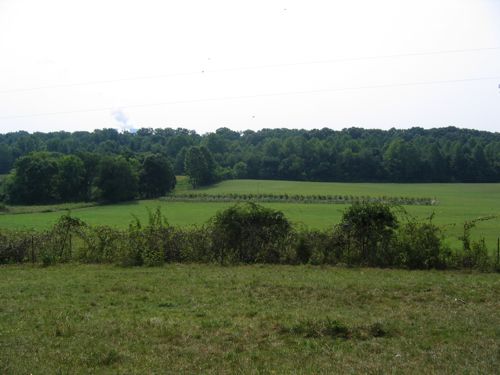 Charlene and Nate's house looks out over that.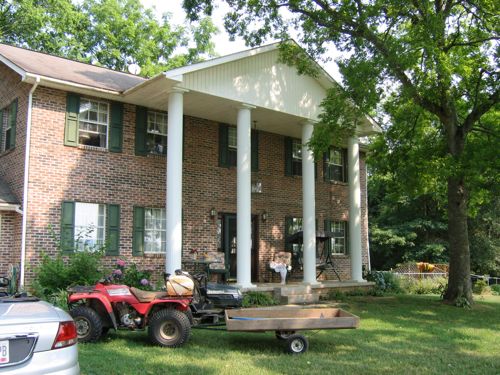 To the right of the home is Charlene's flower garden. Nate also has some corn growing.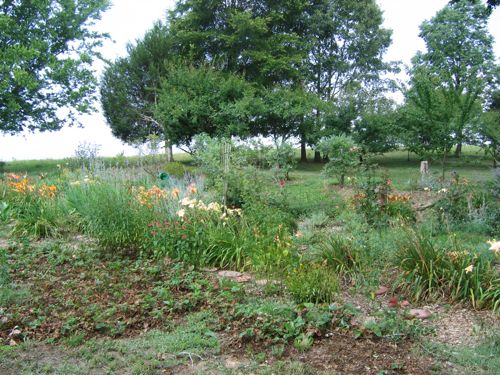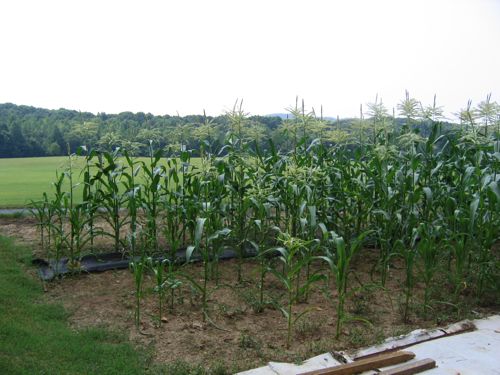 Guess what else they have? A cherry tree.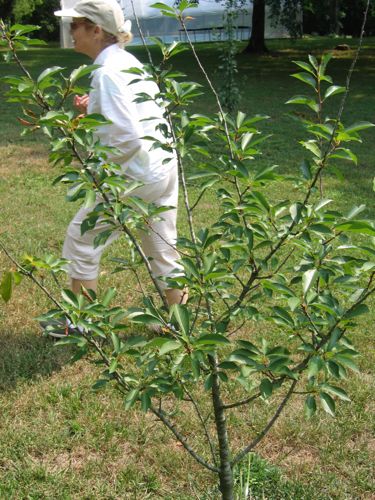 They've got a few cows, too.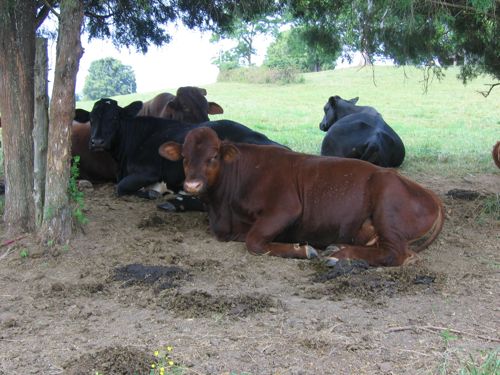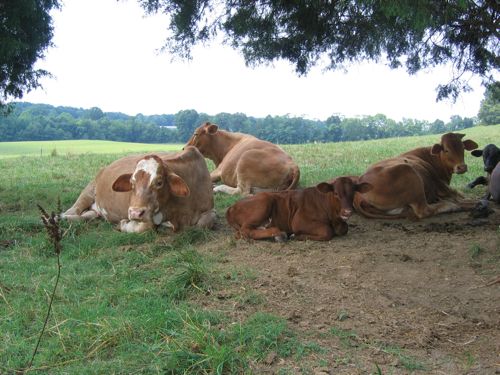 So after Charlene led us on a tour of the flower garden and some of the plum trees, we headed down to get ourselves some blueberries.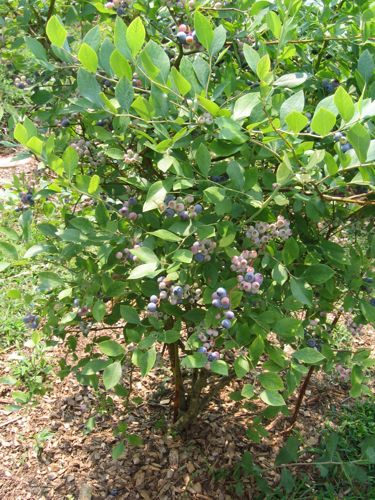 Charlene explained the different varieties — her favorite is the rabbit eye — and told us to taste as we go so we'll know what's ripe.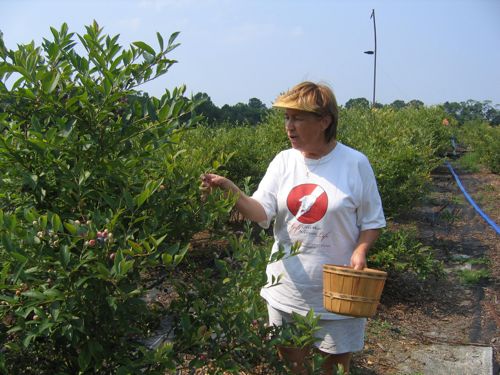 We got busy.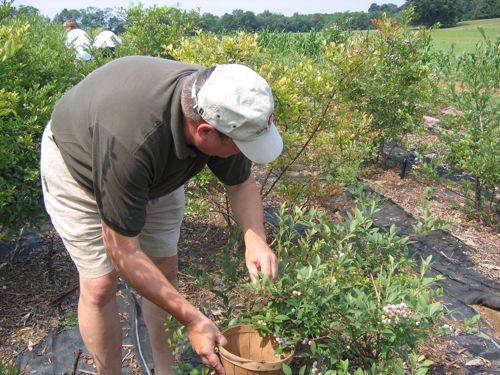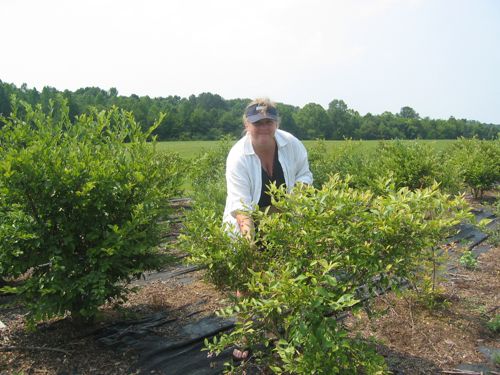 We talked about our jobs, our famliies and cooking. (Charlene's peach jam is unbelievable.) We talked about farming in Tennessee and the difference between that and around New York City. We asked about finding other local sources for our food whenever we're at the cabin, especially farm eggs and herbs. (Turns out, by the time we get there in the summer, many of the herb farms have shut down for the season because it's too darn hot.)

Charlene pointed out a little bird's nest in one of the blueberry bushes. Guess the parents don't have to go far to find food for these little guys.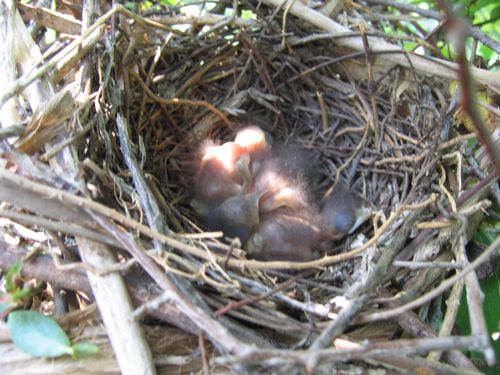 When we were done we had about a quart.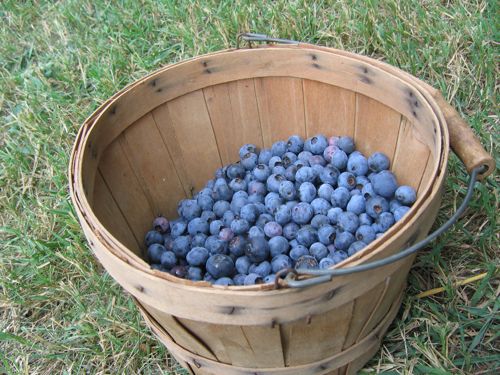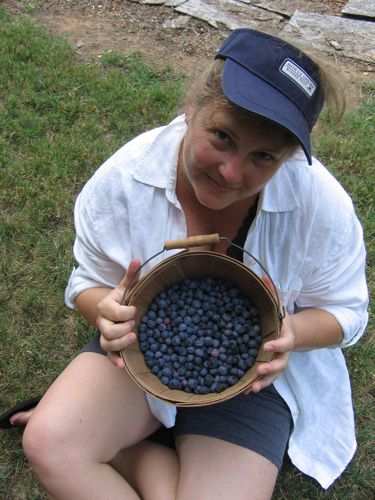 Then Charlene, who walks really, really fast — I mean she books — led us up to Peach Tree Hill. "I didn't know what Nate was doing until we had all these trees," she said.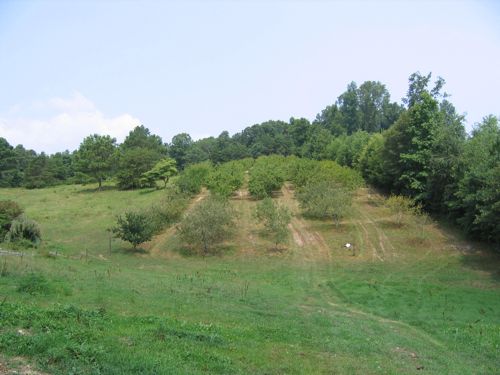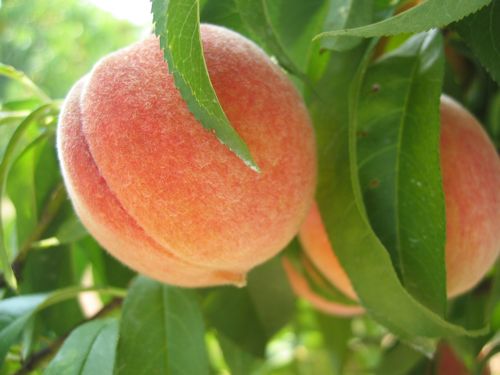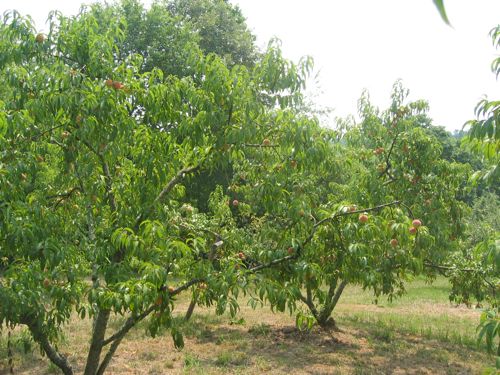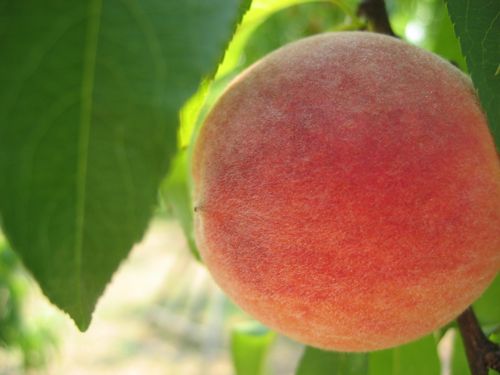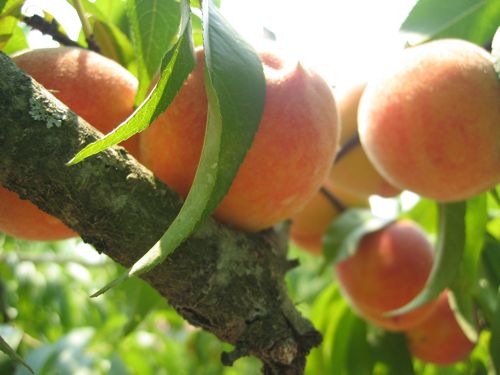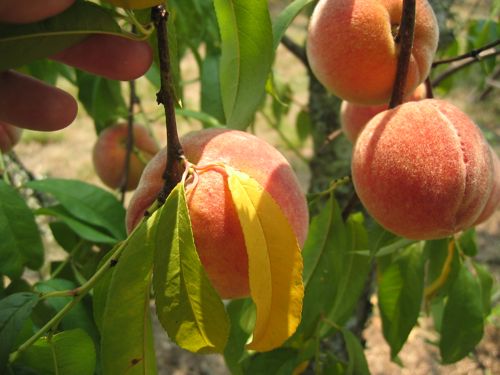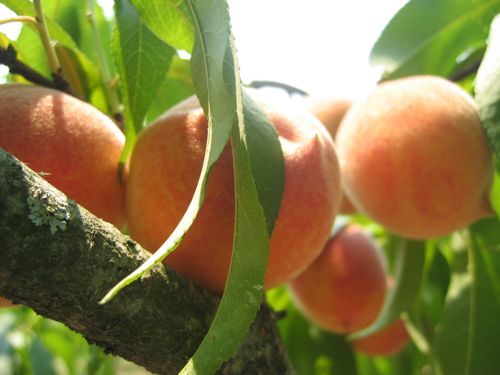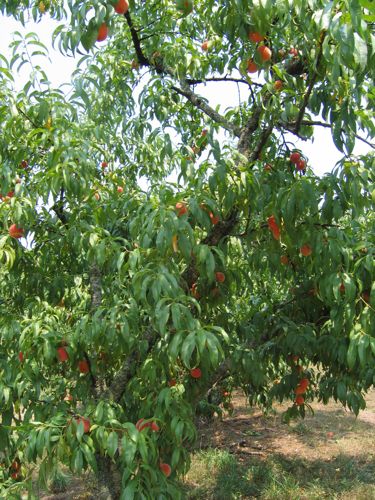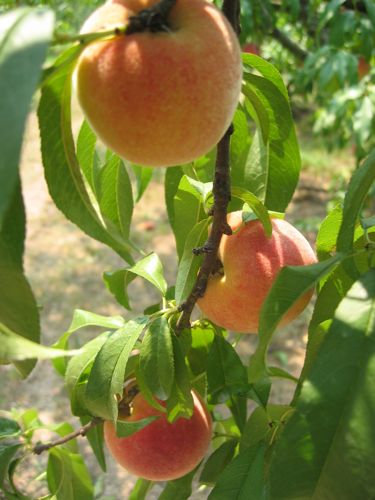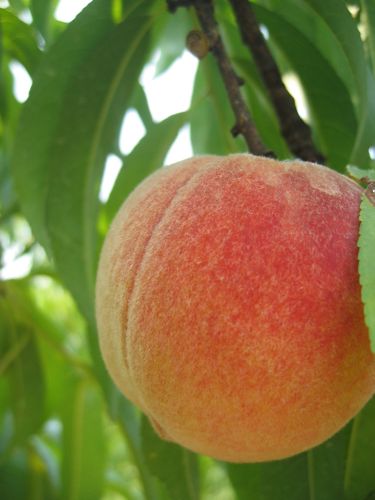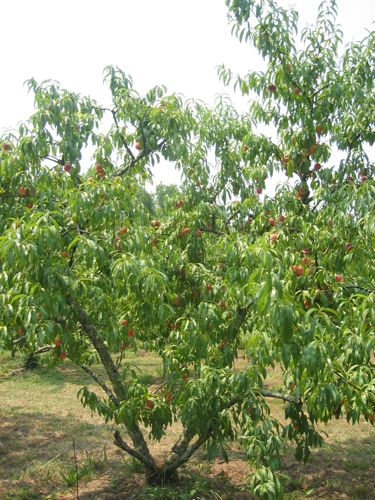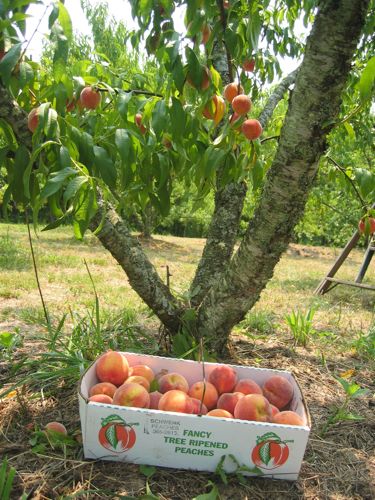 After frolicking in the peaches, we moved over to the grape vines, blackberry bushes and raspberry bushes along its perimeter. Nate said he hasn't had much luck with the grapes, but this year they seem to be doing great. They were delicious — and beautiful.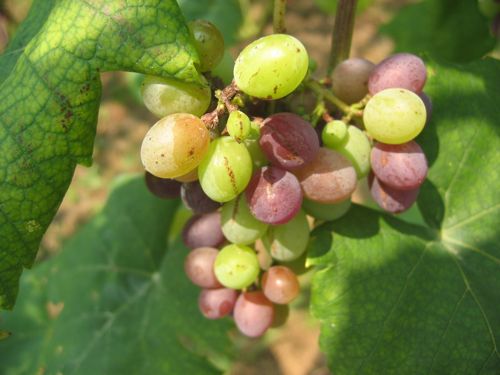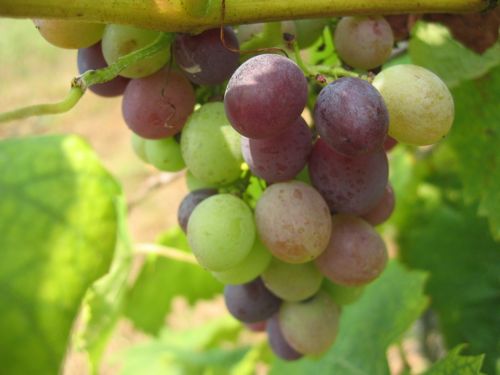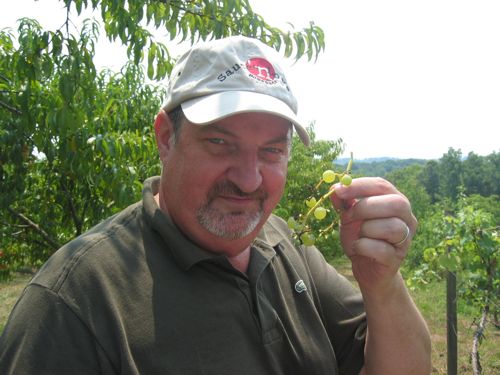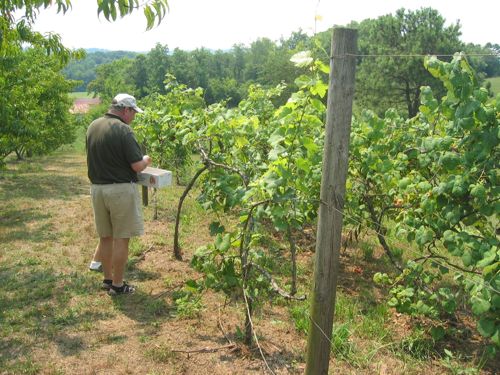 While Mom and I were picking one or two last peaches, Greg came over and gave me a blackberry. It was so delicate, it had stained his thumb and forefinger. He handed it to me gently. I put it on my tongue. The first thing I noticed was that it was warm — from the sun. I straightened up. My eyes widened. There wasn't one bit of tartness in that berry. Each tiny globe burst in my mouth and released the sweetest juice you've ever tasted. I knocked mom's elbow and told her to try one. I could see the same reaction on her face. There never were two better berries.

I didn't want to leave, but we had other errands to do and, being our last day, we wanted some dock time, too. We started walking back to the house.

Mom with the Schwenk Loot.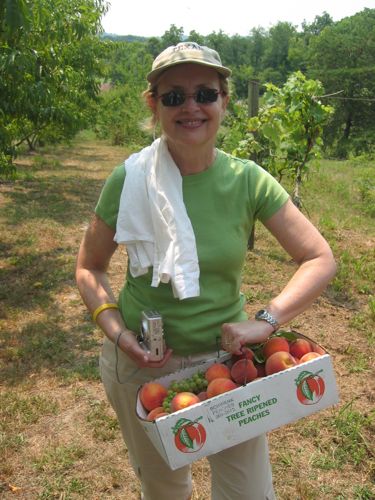 And in front of the rental.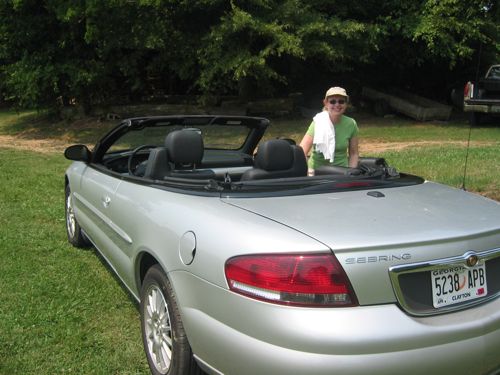 When we got back to the house, we stocked up on Charlene's lovely jam, so we'd have plenty to last us until our next trip. Of course, she was laughing and engaging the whole while.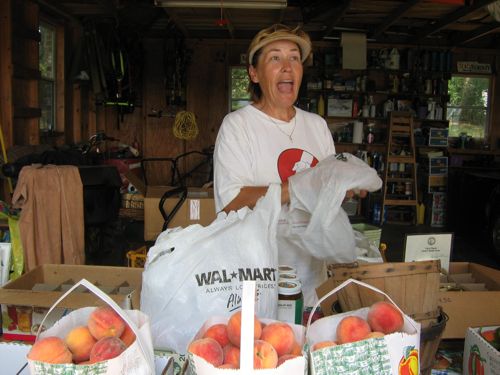 Charlene offered to make us a peach milkshake and I declined for fear of the lactose issues. I sure wish I'd taken her up on it now. Even for just a sip. Next time. I know we'll be back.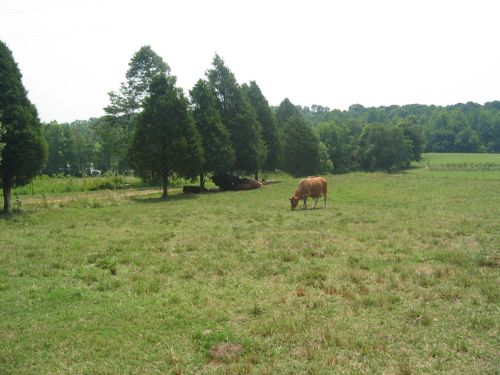 Comments
liz wrote:
Ben wrote:
liz wrote:
Add Comments