Jump to navigation
Tea Sandwiches and Birthday Cake
These elegant tea sandwiches — cucumber-mint on the left and goat-cheese chive on the right — were part of a monumental occasion on July 22: the first birthday party Rory will actually remember — his third.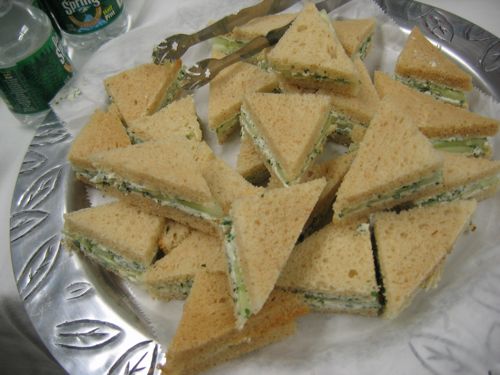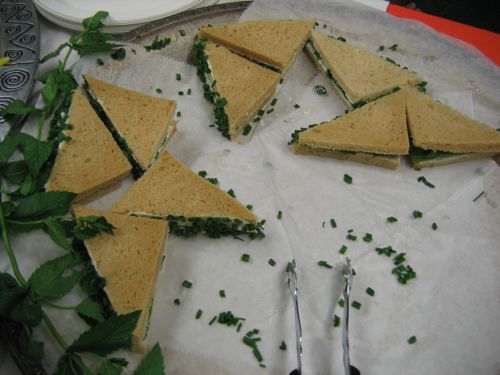 Don't tell Rory that his birthday is actually in August. He thinks he's already 3.

Kelli enlisted my help for the food for the party. Besides those sandwiches, which were made for the adults, natch, I also had something for the kids

Peanut butter and and jelly (with black and blue jam from The Jam Man at the Nyack Farm Market) and turkey and jarlsberg.




Also, in Kelli's punch bowl (which has heretofore only seen the likes of sangria), is a fruit salad with peaches, blueberries, bananas, mint and simple syrup.

Rory and his pals at the table: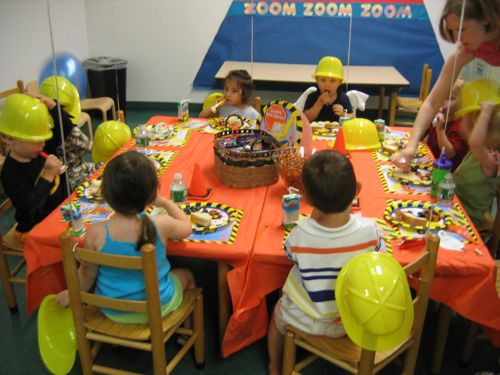 Rory with a construction hat.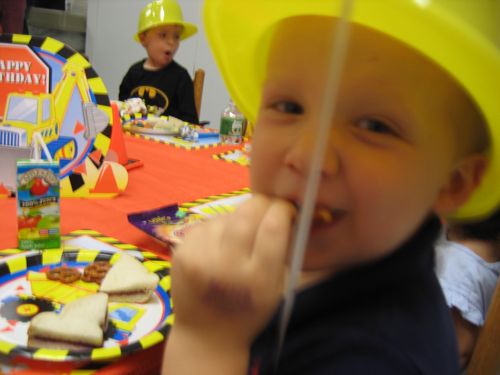 Kelli's mom and both Sarahs.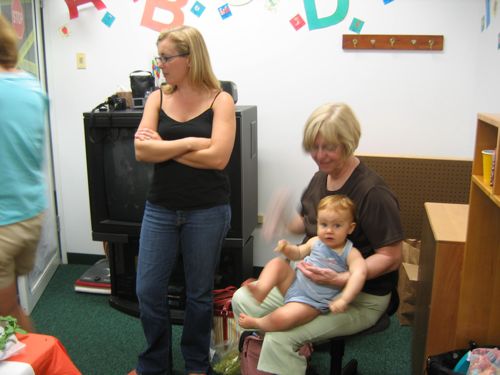 The parents enjoy the tea sandwiches.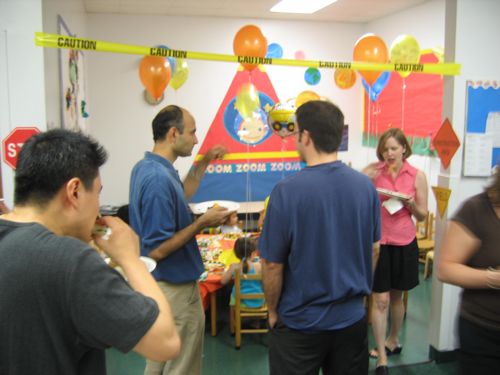 The party was held in a nursery school in Chappaqua where there's a big gym for all the kids to run around and play. Basically they only were in this room for about half an hour — just long enough for lunch and cake. They were cupcakes, actually, but by the time I thought to photograph them they were put away.

Happy birthday Rory!



Comments
Add Comments