Jump to navigation
Hey Kids, It's Tomato Time
Having had enough of summer chores, Sour Cherry Farm headed to the Jersey Shore. And, besides the beach, what's better in Jersey in August than tomatoes?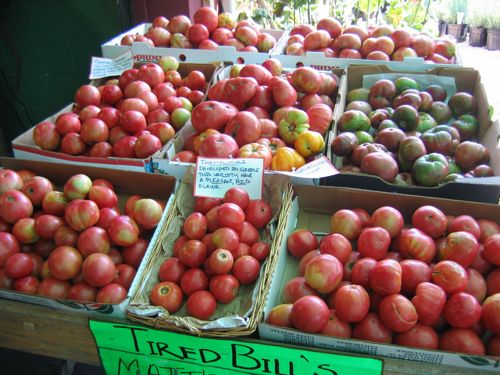 We saw this little roadside place — called Matt's Farm Stand, at the corner of Route 71 and Eighteenth St. — last year when we spent a week in Spring Lake, but we didn't shop there much because our kitchen there was so tiny. But this year, as guests at the palatial oceanfront house of Kelli and Patrick, we knew there'd be plenty of room.

So we stocked up.

Peaches. (Sorry Schwenks!)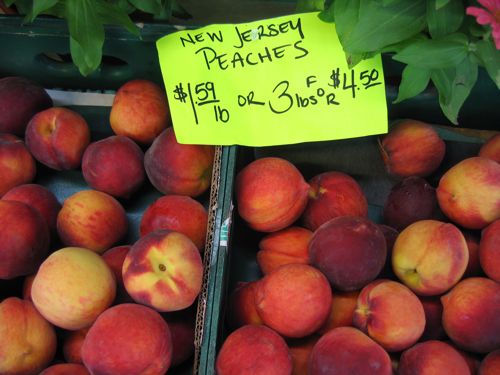 Blackberries. (Again, our apologies.)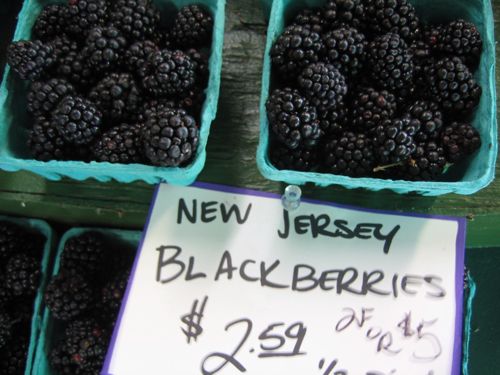 Heirloom tomatoes.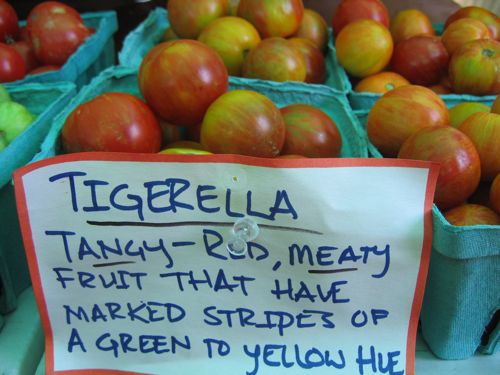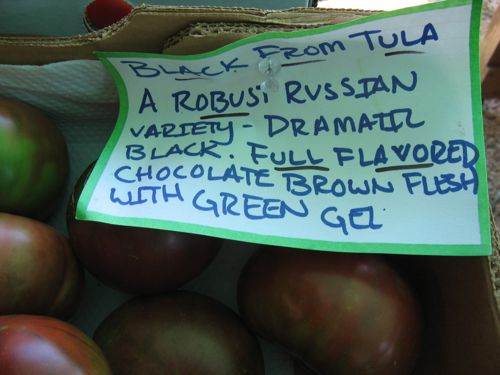 A bunch of different varieties of watermelons.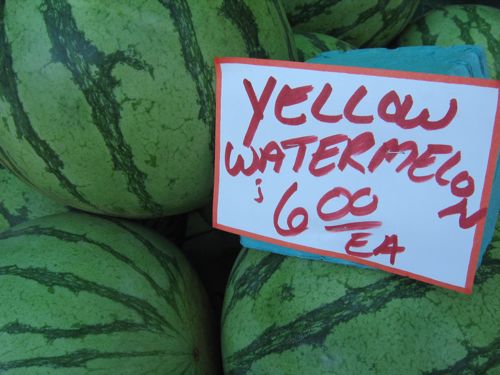 Peppers, squash, cucumbers.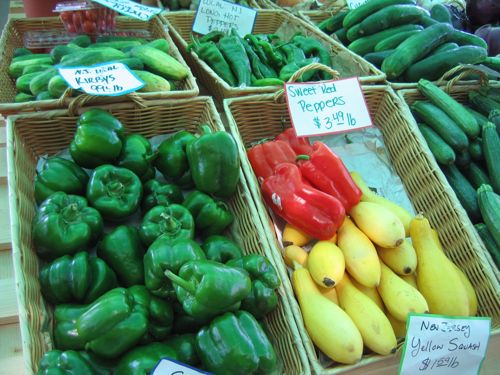 Plus, garlic, onions and tomatillos. Oh yes, and to the right, eggplant.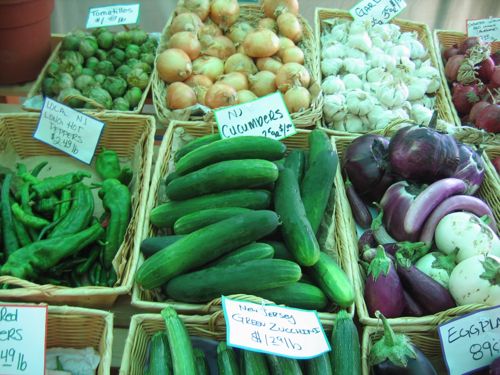 And everyone's favorite vegetable of summer: Jersey Corn.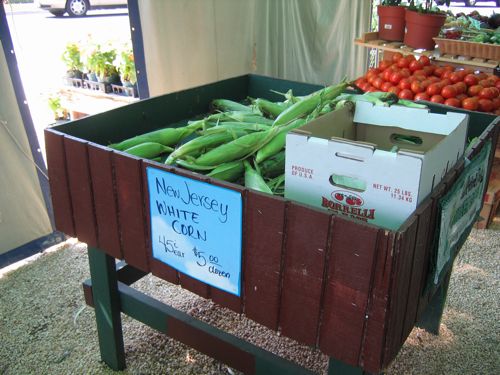 Comments
liz wrote:
Charlene wrote:
Add Comments