Jump to navigation
Hot Tuna
The key to cooking tuna is to sear the outside without cooking the inside all the way through. You do that with a very hot fire.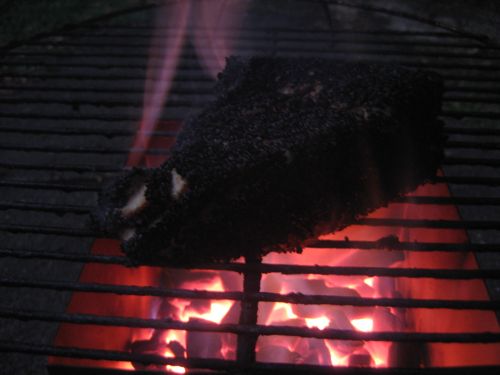 And how do you get a very hot fire? You follow Alton Brownís advice and cook over your charcoal chimney. Yes: thatís right ó the thing you use to light your charcoal.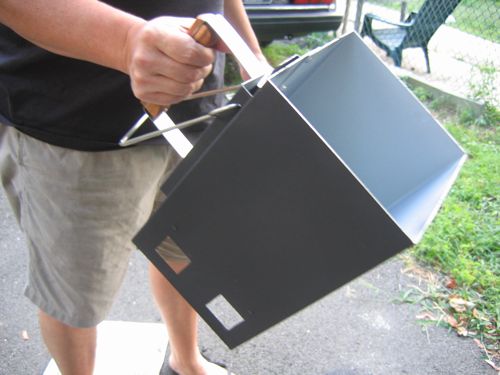 Put it down on a safe surface.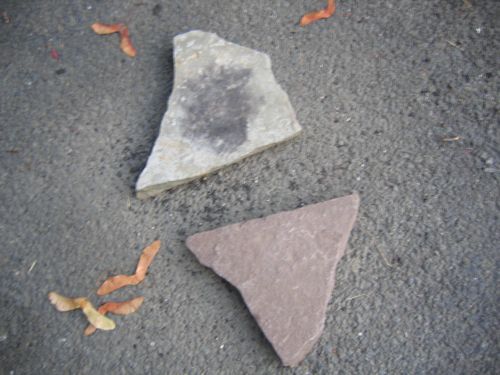 And put a piece of newspaper under the bottom.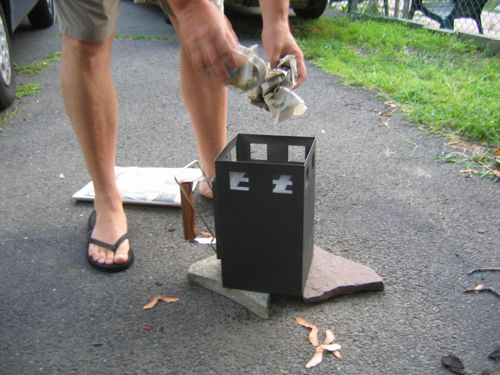 Then pour your charcoal into the top and light the newspaper.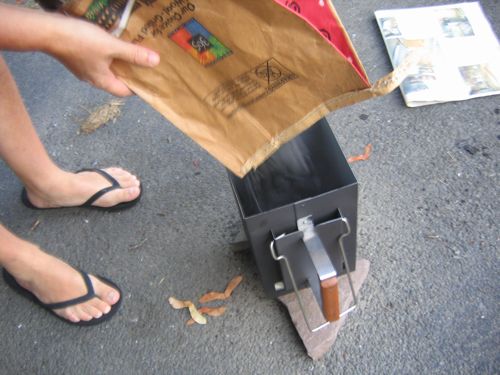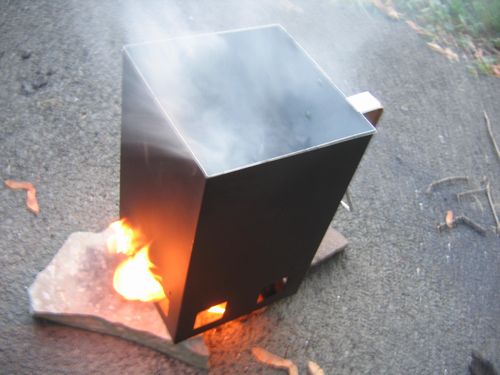 Let the charcoal catch fire.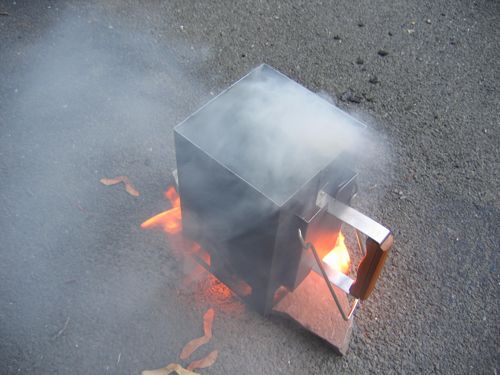 Then go get your tuna ready. We had 2 nice pieces from Kleinís.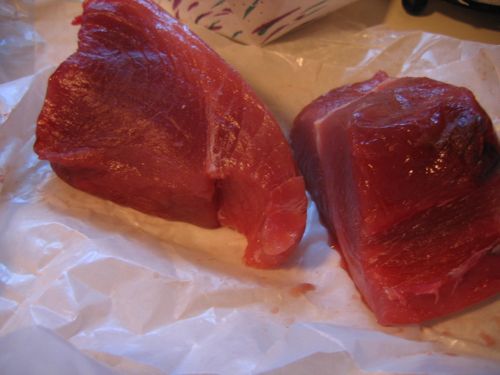 I riffed off Altonís recipe and whisked together some soy sauce, wasabi powder and honey.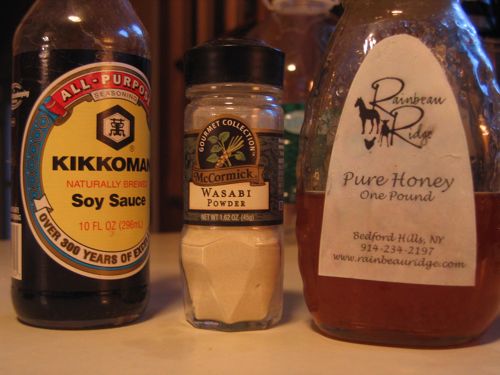 I didn't measure, but it looked pretty close. And I didnít really marinated it like he said ó I just kind of moistened it.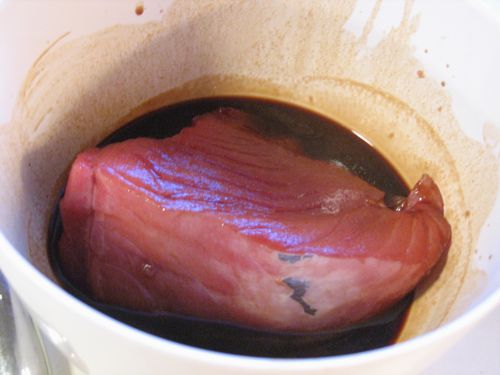 Then I covered it in sesame seeds. We didnít have white so I used black.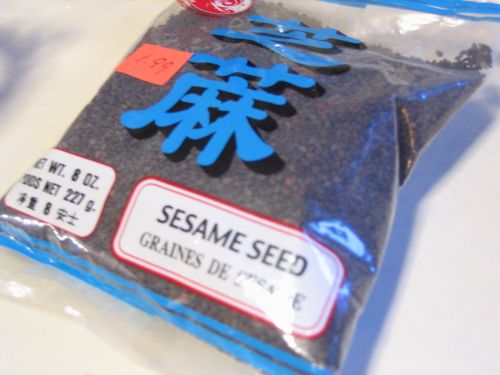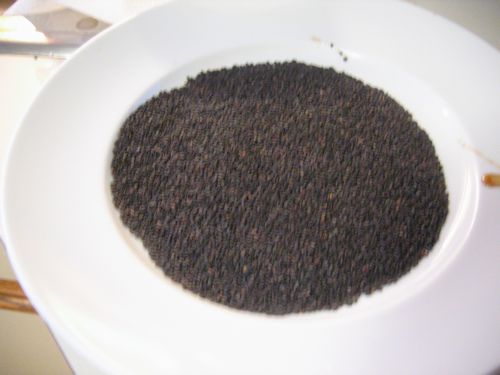 Meantime, I made a blue cheese dressing for the iceberg lettuce wedges to go alongside the tuna.

I crumbled up some Point Reyes Blue Cheese ó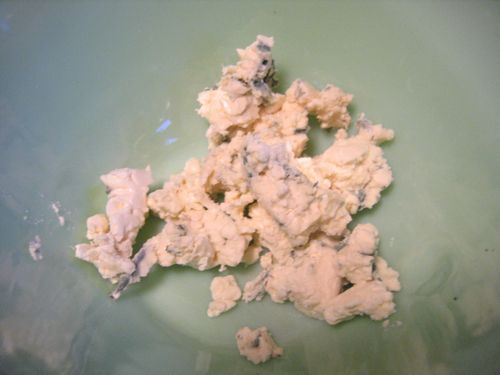 ó added various and sundry dairy products ó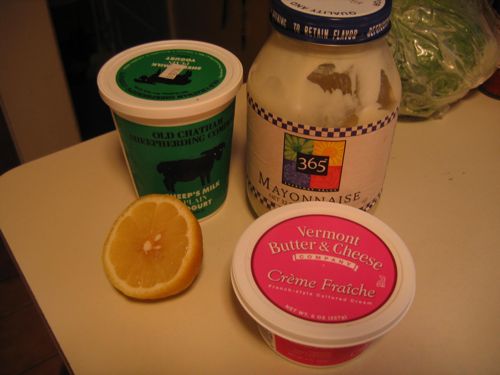 ó and whisked together with herbs, salt and pepper.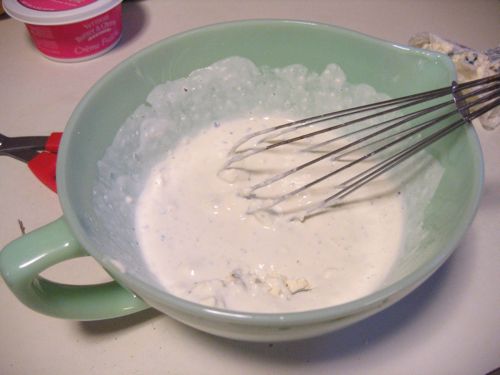 Back to the tuna. After covering it in sesame seeds ó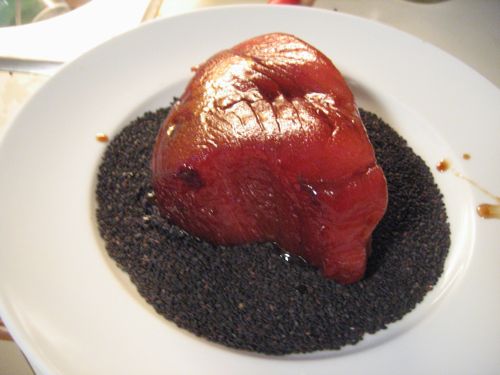 ó we headed out to the chimney-grill.

It was burning very nicely. We oiled the grate from the Weber (no relation) kettle, and put it on top.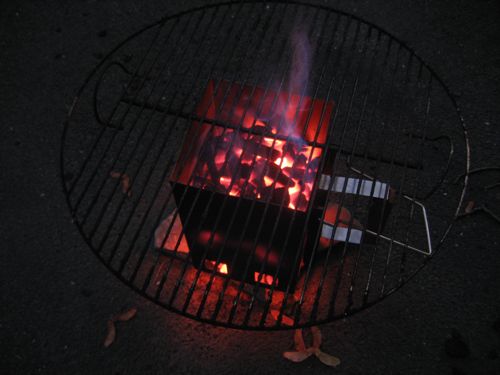 We put the sesame-soy-wasabi tuna on top.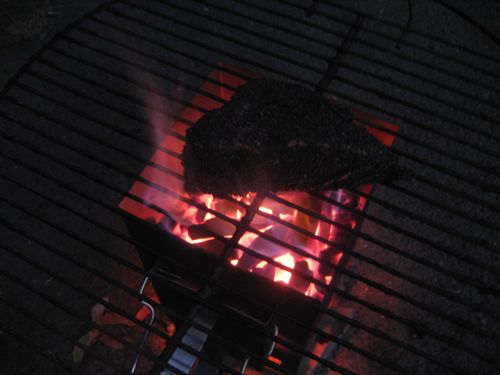 And turned it after 1 minute a side. (Alton says 30 seconds, but thatís for that thin, grocery-store tuna. Heís not talking 3-inch tuna steaks.)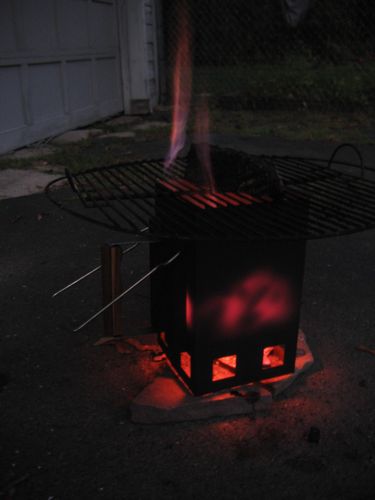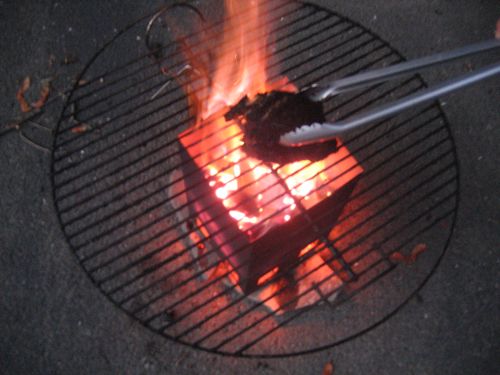 Tell me that doesnít look cool: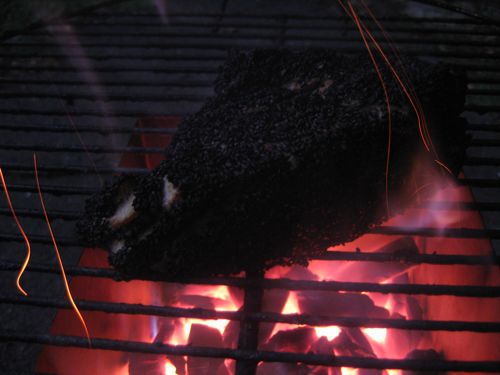 We took it back in the house and let it rest for a few minutes, then sliced it.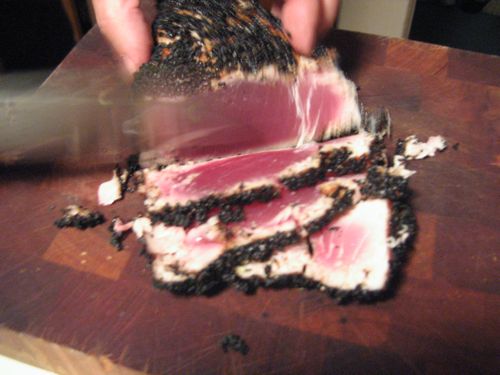 Perfect.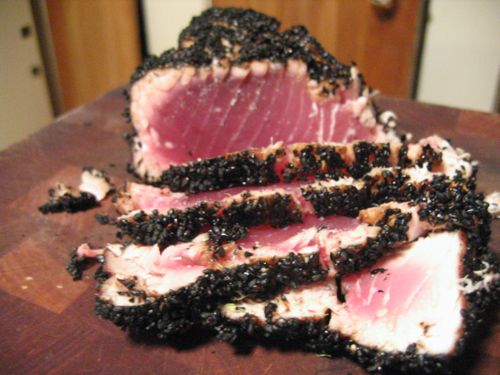 We had sliced tuna loin with iceberg wedges with blue cheese dressing and crumbled bacon, sliced tomatoes and onins, and corn.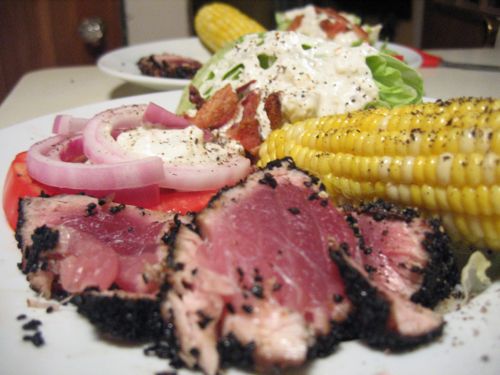 Comments
Add Comments