Jump to navigation
Creamed Corn Without the Cream
Several members of the family suffer lactose intolerance. So when I dreaming up Saturday night dinner at the Farm, I kept them in mind. I followed a recipe I saw several years back in Cooking Light for Creamed Corn with Leeks and Bacon. Except I didnít use leeks. Or milk.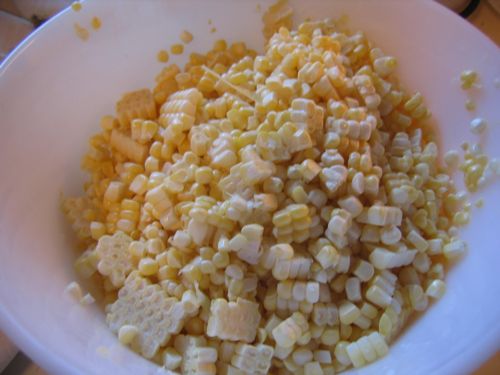 I did use lowfat, lactose-free milk, though.

You start by shucking 8 ears of corn.




Then you cut the kernels off them.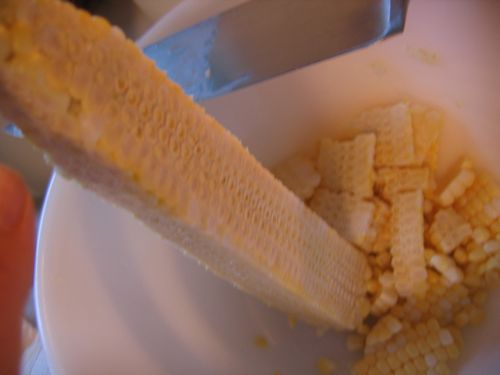 Then you use the dull side of the knife to scrape off the very end of the kernels and the starchy milk inside the cob.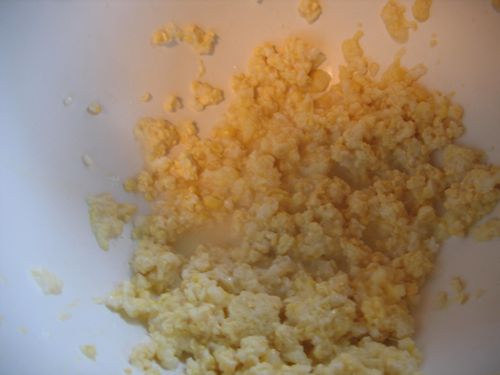 Then you measure out your lactose-free milk, salt, pepper and corn starch.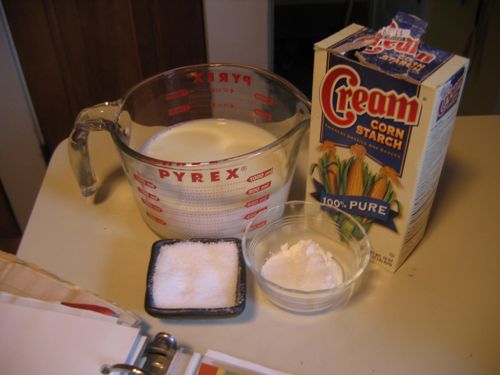 Put half the kernels and the milk-cornstarch mixture in the food processor.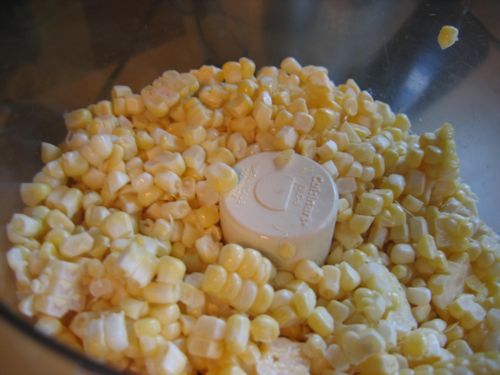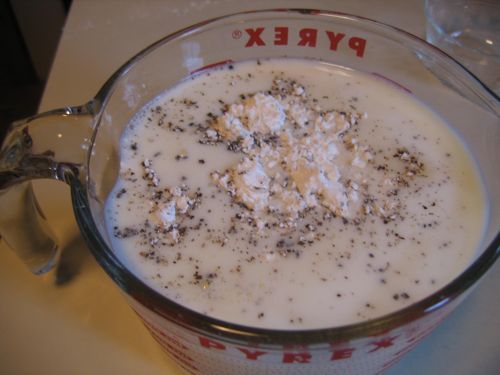 Curse loudly and run for the paper towels because youíve filled the damn thing too full and itís leaking all over the counter.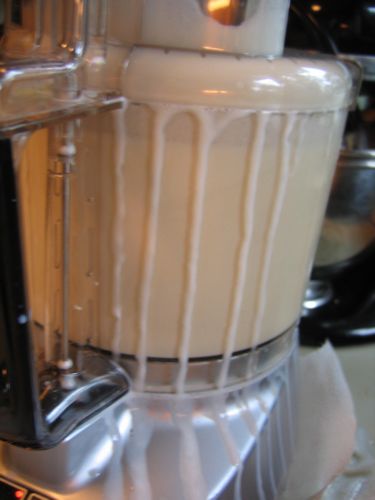 Put the mixture in a bowl and stir in the remaining kernels.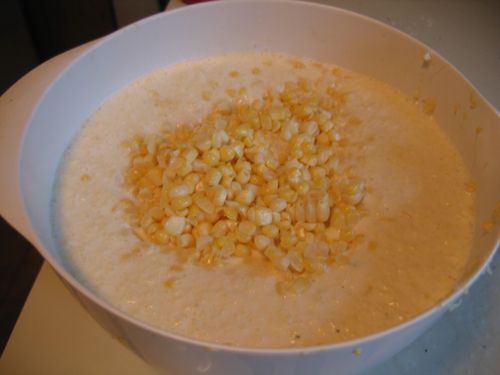 Fry some bacon in a saucepan.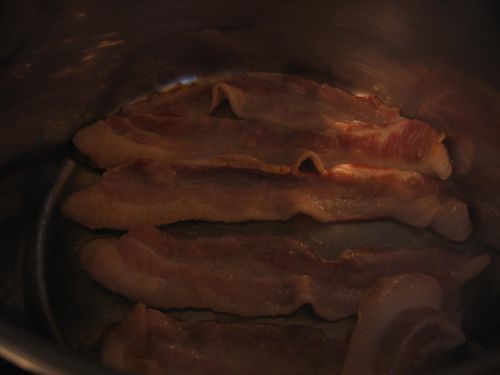 Drain out all but 1 teaspoon of the fat and remove the bacon.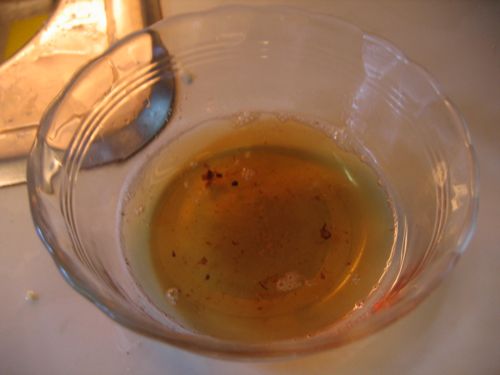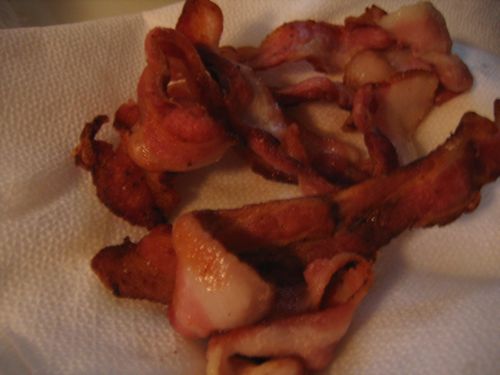 Saute half an onion (or a cup of leeks if you have it).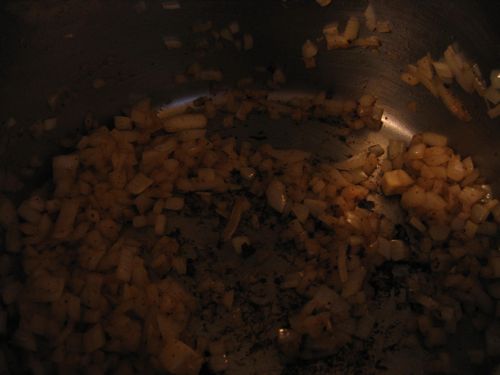 Add the corn mixture, bring to a boil and let simmer until its thick.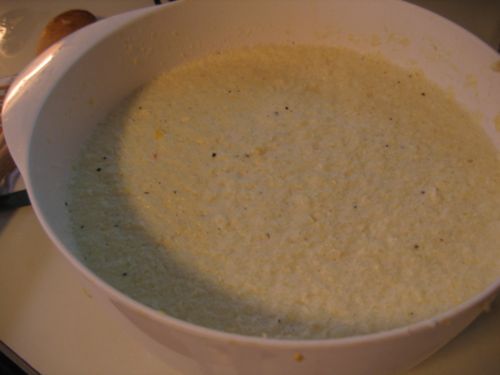 Serve with crumbled bacon on top.

Creamed Corn with Bacon and Leeks
Cooking Light August, 2003

6 ears fresh corn
2 cups 1 percent lowfat milk
1 tablespoons cornstarch
1 teaspoon sugar
1/2 teaspoon salt
1/4 teaspoon freshly ground black pepper
4 slices bacon
1 cup chopped leek

Cut kernels from ears of corn to measure 3 cups. Using the dull side of a knife blade, scrape milk and any remaining pulp from cobs into a bowl. Place 1 1/2 cups kernels, low-fat milk, cornstarch, sugar, salt and pepper in a food processor. Process until smooth.

Cook bacon in a large nonstick skillet over medium heat until crisp. Remove bacon from pan, reserving 1 teaspoon drippings in pan. Crumble bacon.

Add leek to pan, cook 2 minutes stirring constantly. Add pureed corn mixture, 1 1/2 cups corn kernels and corn milk mixture to the pan. Bring to a boil, reduce heat and simmer 3 minutes until slightly thick. Stir in crumbled bacon just before serving.

Yield: 6 servings.

Comments
Add Comments