Jump to navigation
'Roasted Cauliflower Tastes Like French Fries'
Back in this post,
I said Iíd talk about roasted cauliflower later. Well. Later has come.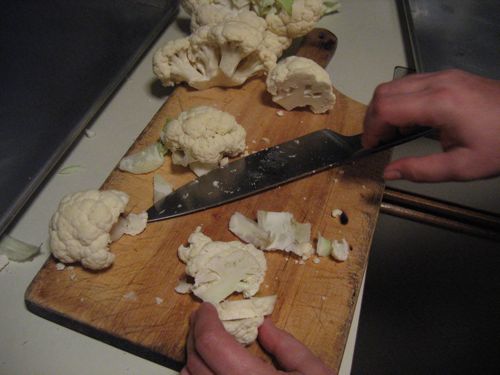 I gotta admit, I havenít always been a big fan of cauliflower, except perhaps when itís pureed with tons of butter. (And then, of course, it taste like butter.)

A couple of years ago, when I was following a low-carb lifestyle, I kept trying to find ways to eat cauliflower, even though I wasnít that big of a fan. I came across this recipe on eGullet, but for some reason had never tried it.

Believe me when I say to you, the folks at eGullet are right. They called it: Roasted cauliflower tastes like French fries. Itís crispy, salty and satisfying. Itís ó dare I say? ó delicious. You can buy it in a bag in florets if you want, but itís really easy to chop up.

Preheat the oven to 400 degrees.

Start with a head of cauliflower and two sheet pans. (Yes, youíre going to need two.)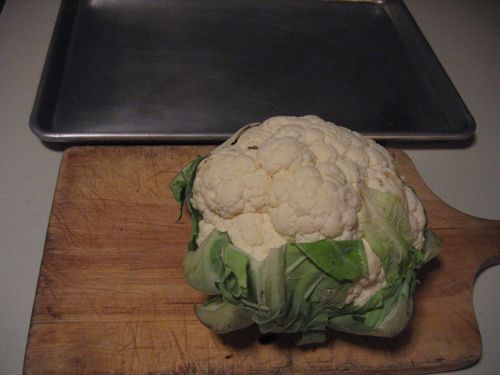 Cut the leaves and stem off the cauliflower.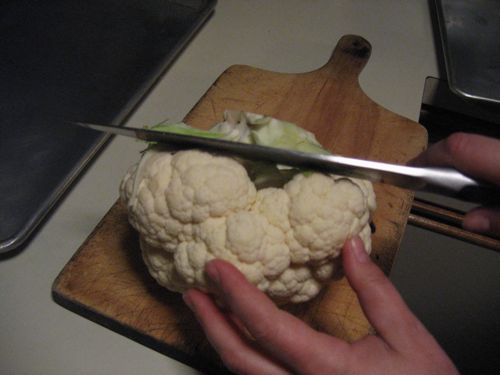 Use the tip of your knife at an angle and cut the base of the stem close to the edge of the florets. Be careful!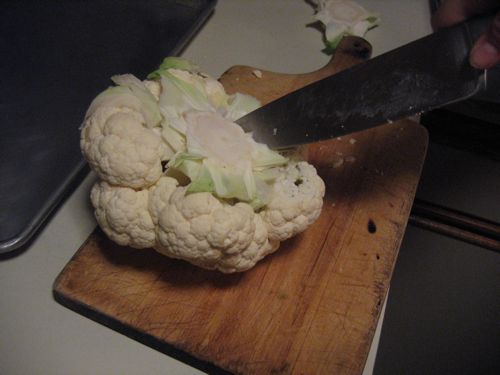 Then cut the florets off in chunks.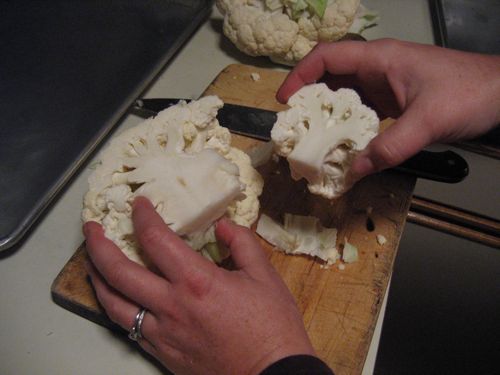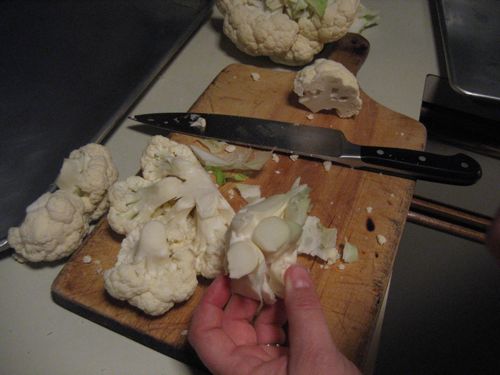 Now, slice them into 1/4-inch pieces.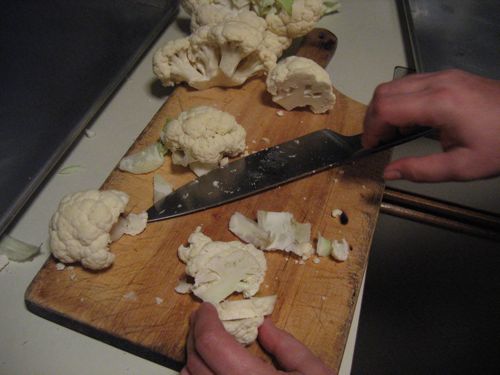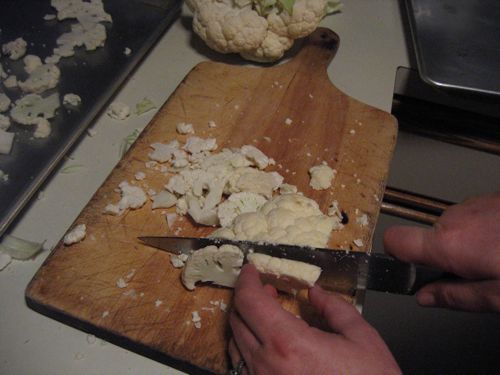 Dump half of the head onto one sheet pan and the other half onto the other.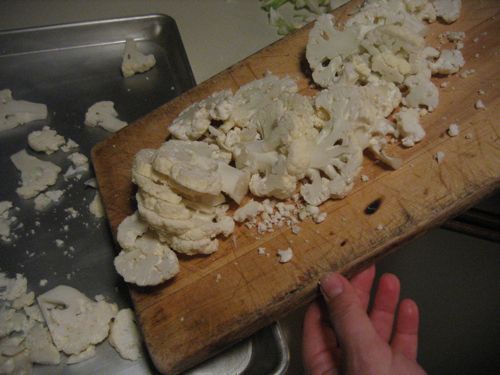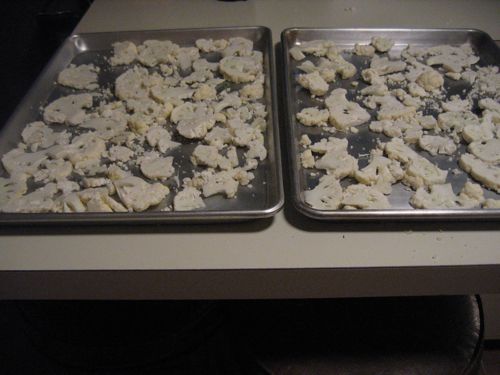 Drizzle with olive oil, salt (donít be stingy) and pepper.

Roast for 10 minutes and stir. Flip the pans. Roast for another 10 minutes or longer, depending on how crispy you like them.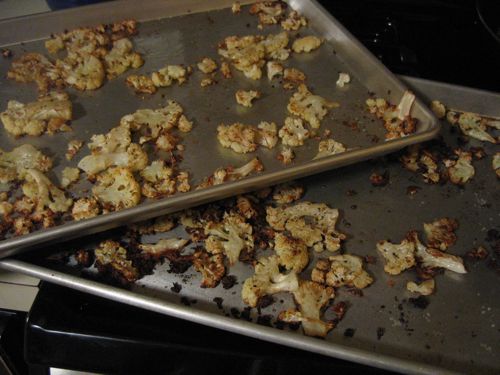 You will be very, very happy indeed.




Comments
sar wrote:
Add Comments