Jump to navigation
Tamales from Texas
Sarah and Wilson arrived at the Farm Friday, along with their good friend Laurie, whose Mom, Stella, generously provided the Farm with its Christmas night supper: A suitcaseful of homemade tamales. No kidding.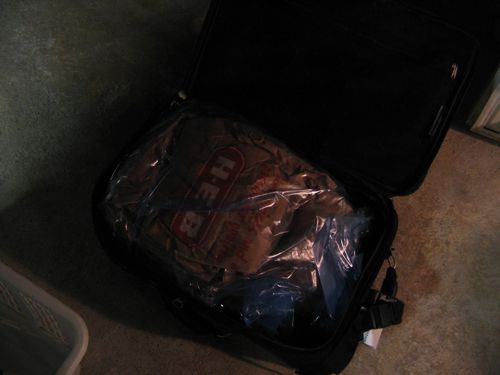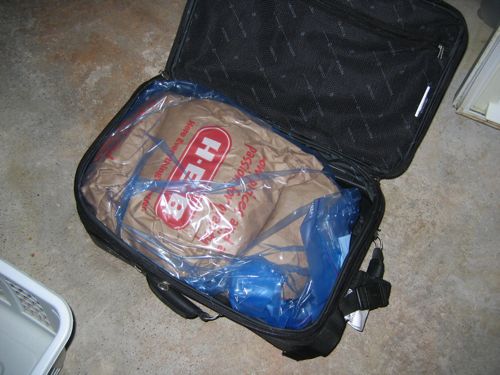 They were triple layered: a plastic gallon bag inside a paper grocery bag packed inside a big blue bag.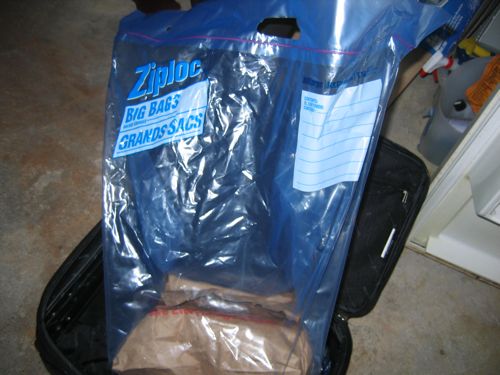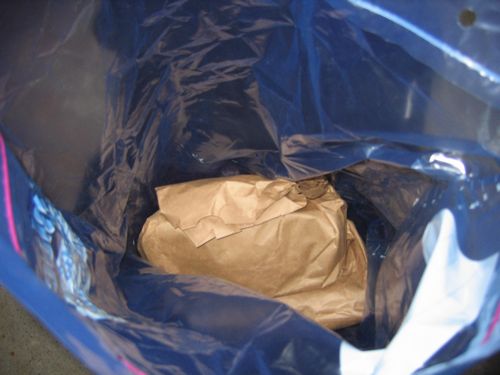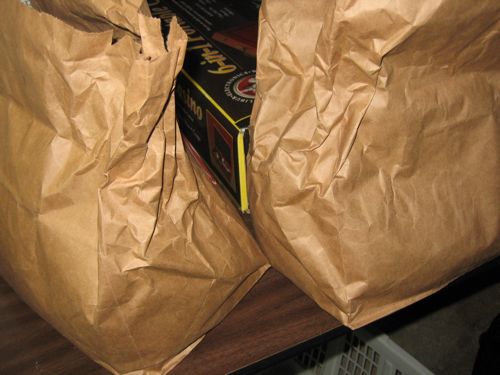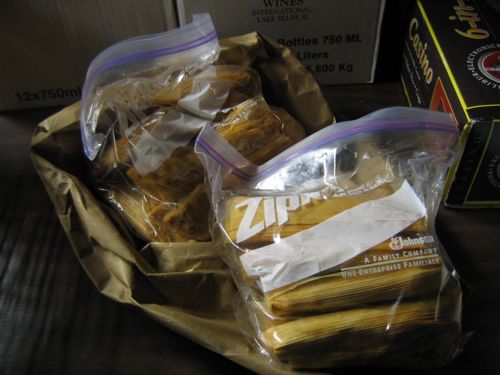 We got them unpacked and into the basement refrigerator before anyone even had their coats off.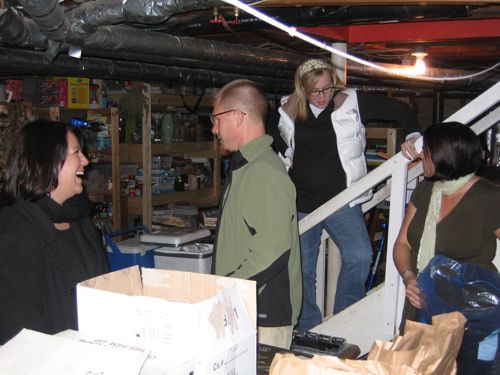 Christmas is off to a very good start indeed.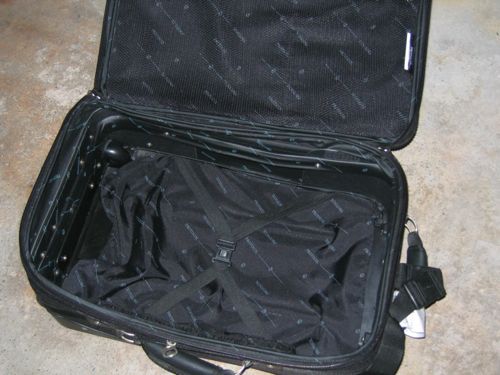 Comments
Add Comments