Jump to navigation
Butchering the Bunny
Warning! This post is not for the faint of heart. I'll show you how to butcher a rabbit.
But before you turn away, I just want you to know: I know butchering can make you squeamish. I used to not be able to cut up a chicken — Greg had to do it. But the more you learn about your food and where it comes from, the more you want to be able to handle it properly. If you're getting a whole chicken — or a rabbit — from a reputable source, you know it's going to be better than a bunch of parts wrapped in plastic, sitting on yellow styrofoam. So sometimes you have to take care of butchering it yourself.
I used to be grossed out, too. But I faced my fears and I think my food is better for it.
Still — you've been warned.


The first thing you have to do is make sure the insides are clean. I don't need any of the liver, etc., so I'm just cutting it out and throwing it out: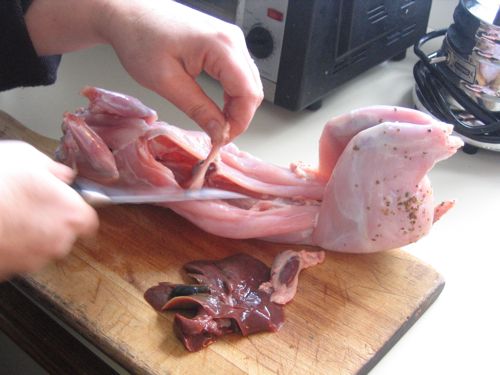 Clean: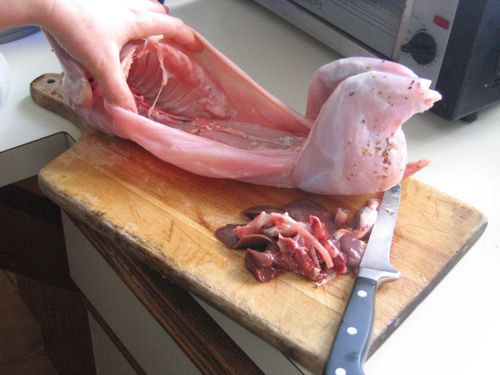 Then you take off the legs. Push them back and cut near the thigh to get inbetween the leg and hip joint.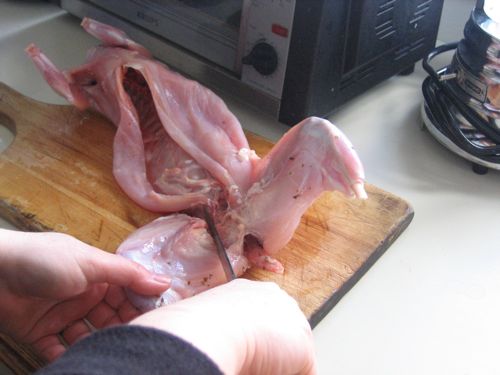 Slice through and it should come off easily: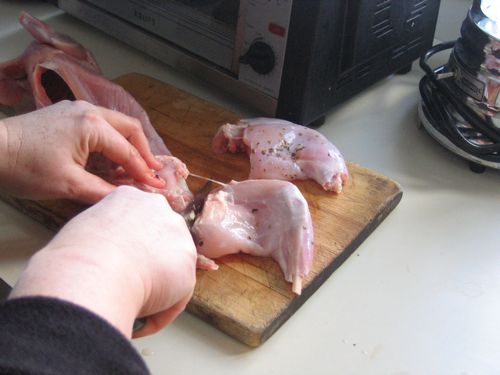 The bottom half or so of the carcass doesn't have much meat, so I just chop that off with a cleaver: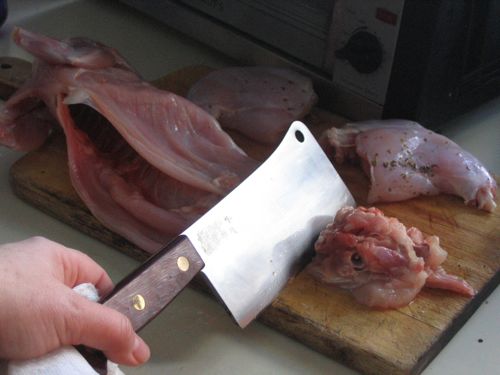 Then you do the same thing with the shoulders and you did with the hips. Find where the joint meets and slice through it: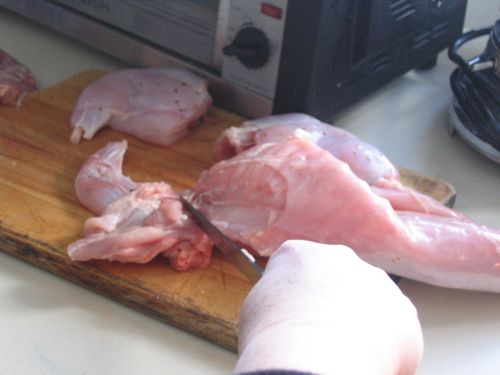 Then cut the loin off from the ribs: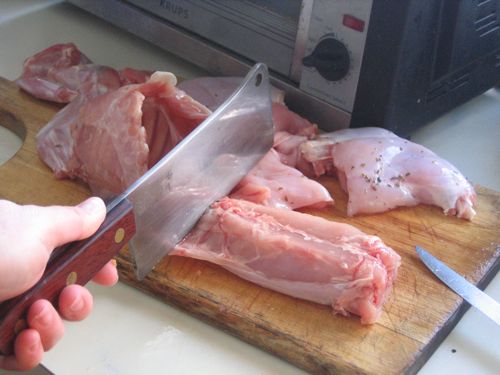 Now you have two legs, two shoulders, a rib piece and a loin.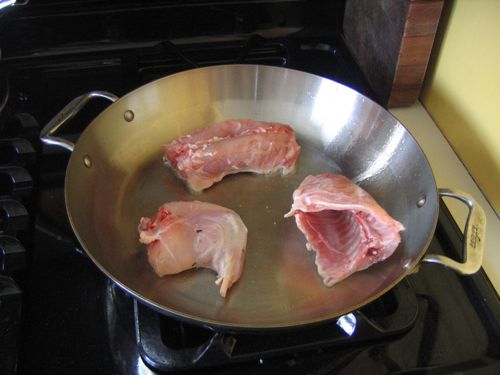 Depending on your recipe, you may want to discard the belly flaps. For this recipe, we can use all the meat we've got, so I threw them in.

See? They're at 9 o'clock and in the center of the pan.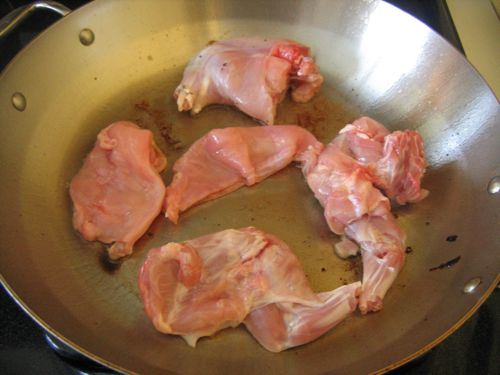 Comments
Add Comments