Jump to navigation
Slicing an Onion
Have I ever showed you how? It's not so hard.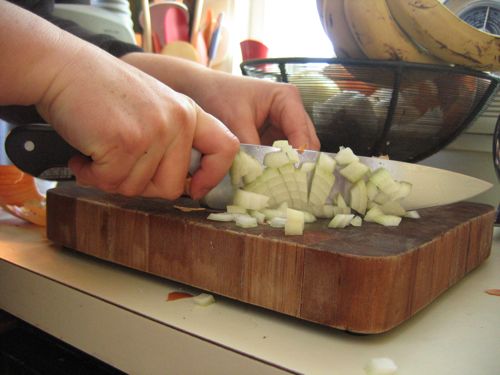 First you split your onion in half, keeping the root of the onion in tact on each half. See it on the onion in the back?

Then — carefully! — slice parallel to the cutting board, making one or two cuts, depending on how thick your onion is.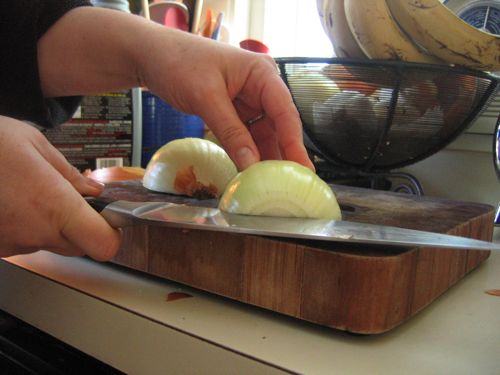 Then, holding the root — and not cutting through it — cut along the grain of the onion, without detaching it from the root.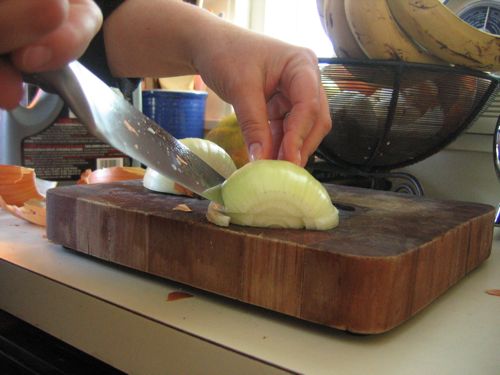 Then slice across the grain: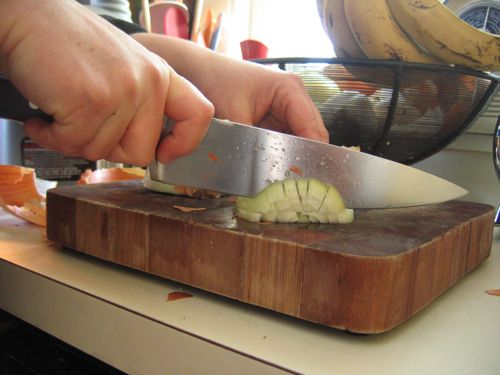 Your onion pieces will fall away, ready to go: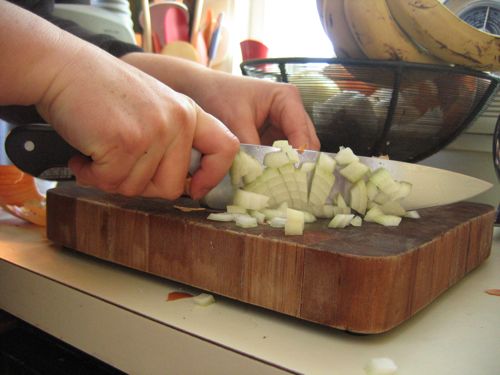 Comments
liz wrote:
Add Comments