Jump to navigation
Pastry Topping for Chicken Pot Pie
The farm made some stock back in January (sorry, I neglected to post about that), and so had been left with a bag of shredded chicken as a result. We also have shredded turkey leftover from Christmas dinner. So
as the freezer dies,
we'll put it to good use in a chicken pot pie and a tray or two of King Ranch Turkey Hot Dish. First up, the dough for the pie.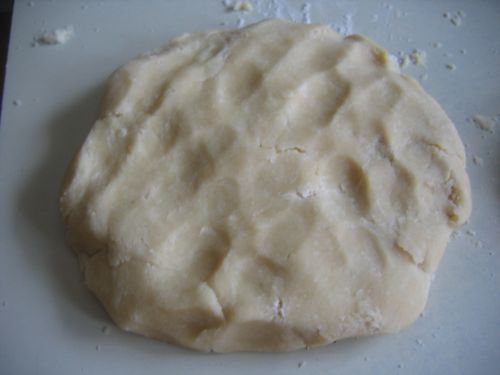 Now this recipe is not unlike what you do for sweet pie crusts. You may remember I demo'ed this recipe for you last June when fruit pie season was beginning.

Except, of course, this one doesn't use any sugar. And I don't use cream cheese either. This recipe is called Pâte Brisée in French, but that's just a fancy word for pie crust.

You start with butter.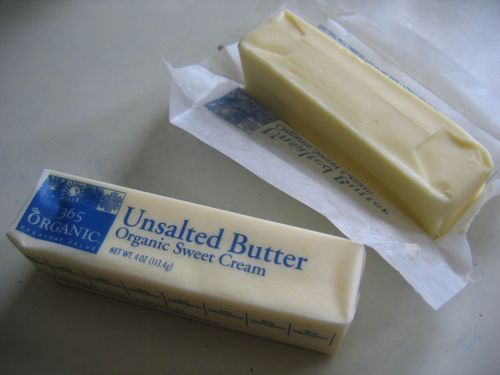 Slice it in half longwise and in half again longwise so you have four sticks about a half-inch in diameter.




Then chop those into small pieces.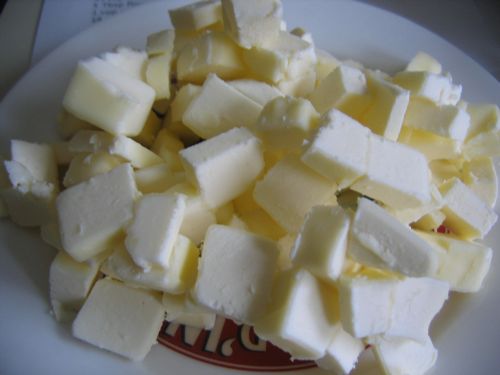 Put that in the freezer while you gather the rest of the ingredients.

Spoon your flour into a measuring cup —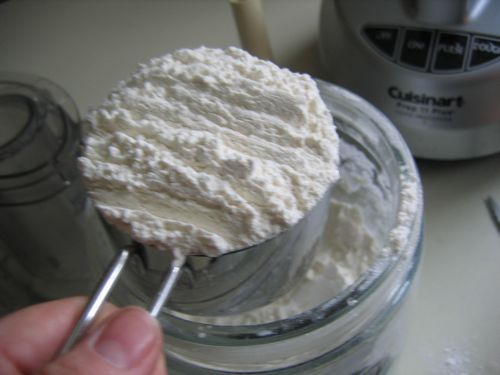 — then use the back edge of a knife to level it off.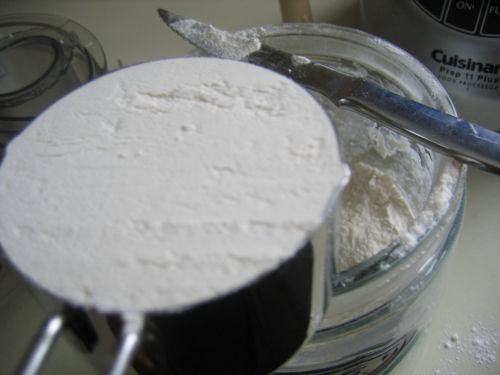 Put 2 1/2 cups flour into your food processor and add 1 teaspoon each of salt and sugar. (See them in there?)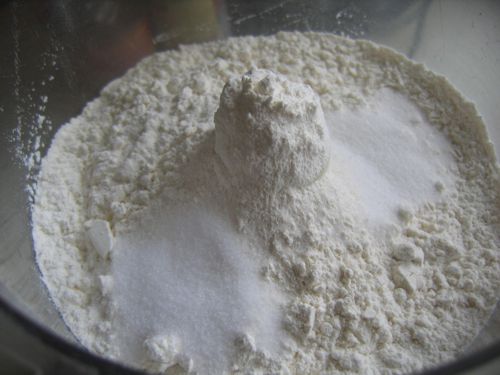 Pulse to combine.

Get a glass of ice water ready:




Add the butter to the food processor.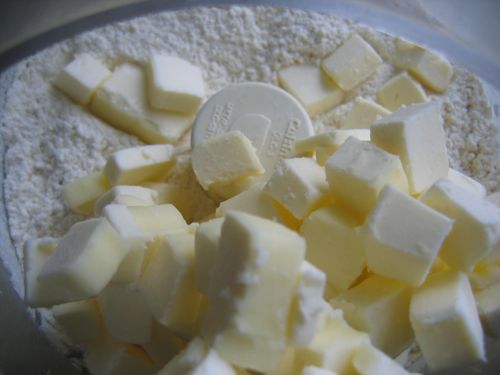 Pulse until it looks like little pebbles —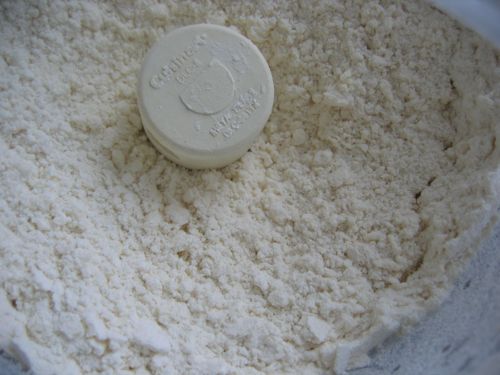 — and then add 3 tablespoons ice water. You may need up to 6 tablespoons, but you know it's done when you squeeze it between your thumb and finger it sticks together: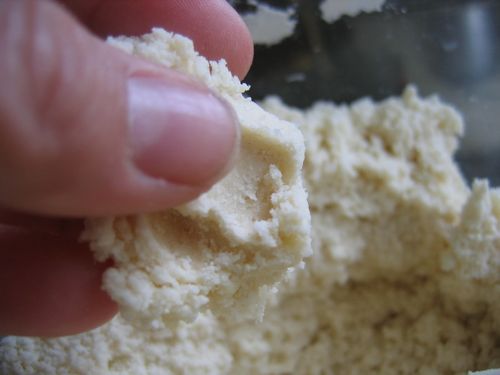 Dump the dough out onto the counter.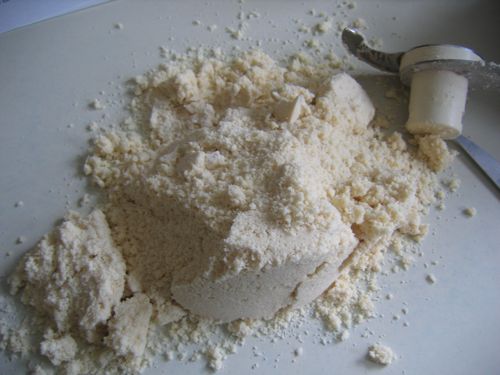 Gather it together and quickly form two balls. Then flatten them into discs.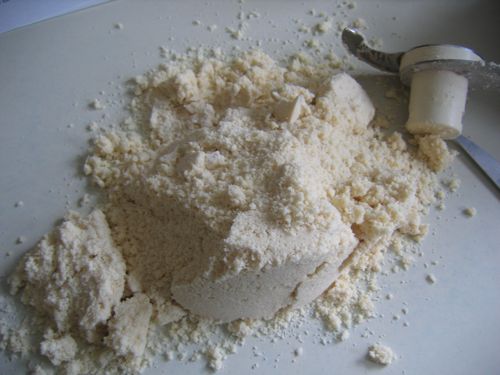 Try to make sure that when you're forming them into discs, cracks don't form. They'll come back to haunt you later.

You need to refrigerate the dough for at least an hour.

I took this recipe from this blog here and then riffed off it to make my own pot pie. But I did follow the dough recipe to the letter. (I'm not that strong a baker.)


Pâte Brisée:

2 sticks unsalted butter
2 1⁄2 cup all-purpose flour
1 teaspoons salt
1 teaspoons sugar
3 to 6 tablespoons ice water

Cut up the butter into very small pieces and place in the refrigerator or freezer while you work with the other ingredients.

Place the flour, salt and sugar in a food processor and pulse to combine. Add the butter pieces and pulse until mixture forms coarse small crumbs, about 10 to 15 seconds. Add 3 tablespoons ice water to the mixture and pulse. See if until dough comes together a bit and holds together when you pinch the dough between your fingers. If not, add up to 6 tablespoons. (It took me 5 this time.)

Dump the dough onto the counter and shape into a ball without over working the dough. Divide into 2 pieces and shape each into a flat round disc. Wrap in plastic wrap and refrigerate for one hour.

Yield: 2 savory pie crusts.
Comments
Add Comments