Jump to navigation
How To Clean A Leek
Leeks are delicate to the taste and beautiful to the eye. But man are they dirty.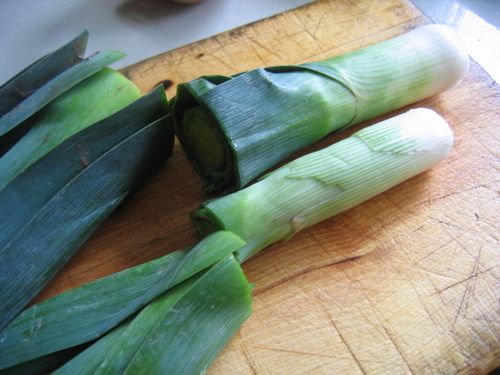 To clean one, youíll need a knife, a cutting board, a bowl and some running water.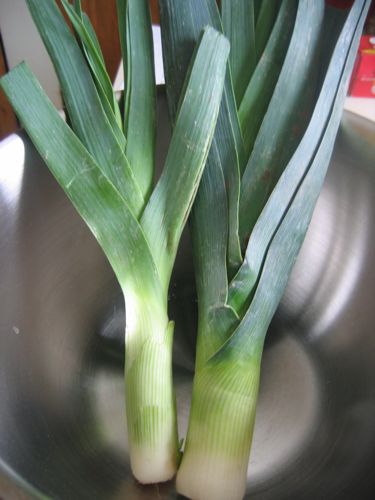 You see, as leeks grow, they add layers in concentric circles. This means that at one time, the part on the inside was on the outside. So it touched dirt.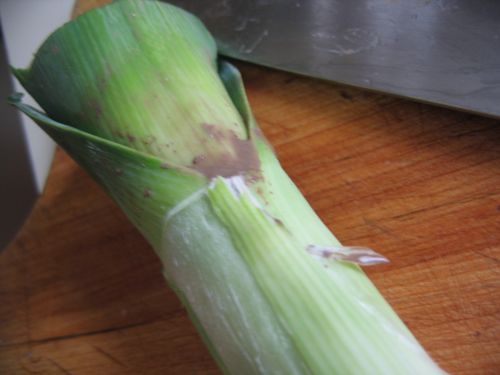 You have to get the dirt out.

So cut the really dark green leaves off, like in the lede photo. Normally, I would save those in the freezer to make stock later. But as you know, my freezer is on the fritz, so Iím tossing them this time.

Then take your knife and run it lengthwise through the leek from the top to the root, but donít cut through the root all the way.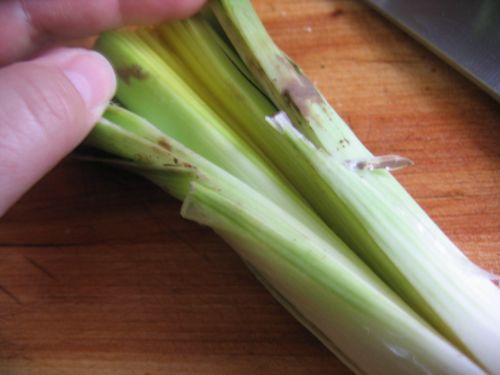 Turn the leek over and do the same thing on the uncut side, so you have two slices through.

Put the leeks in a bowl and run water in the bowl. While itís running swish the leeks around and let the water from the tap go right in between the leaves.




Then pick up the leeks out of the bowl and dump the water. Then do it again ó even three times ó until your leeks are clean.

When youíre done, you may cut the leeks into managable pieces ó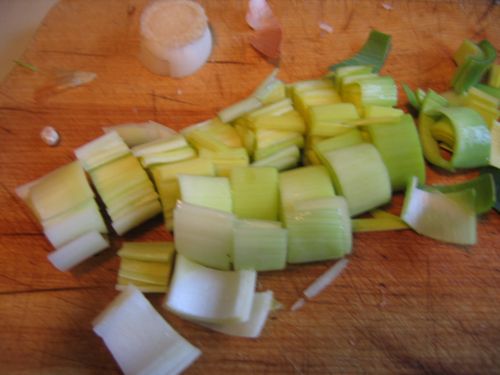 ó and use them in whatever dish you like.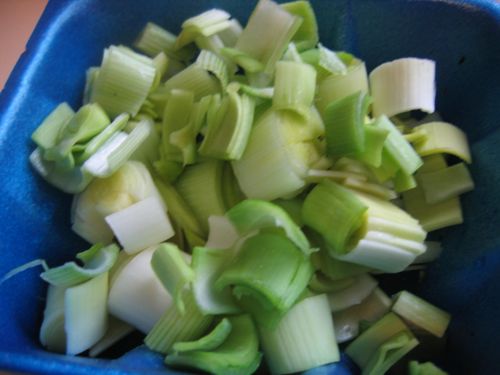 Comments
Add Comments