Jump to navigation
How To Slice A Carrot on the Bias
You can chop your carrots into little sticks and snack on them. Or you can chop them into little squares and saute them. But if youíre making chicken pot pie
because your freezer is dying,
youíll want to slice them on the bias.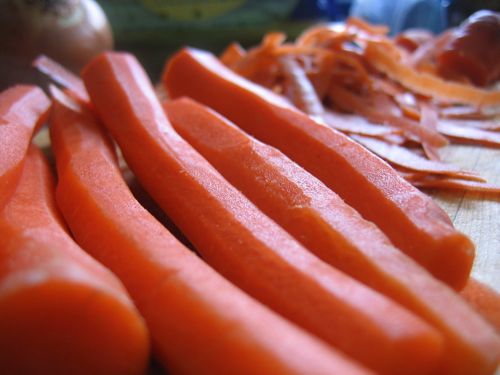 First, you get yourself some carrots.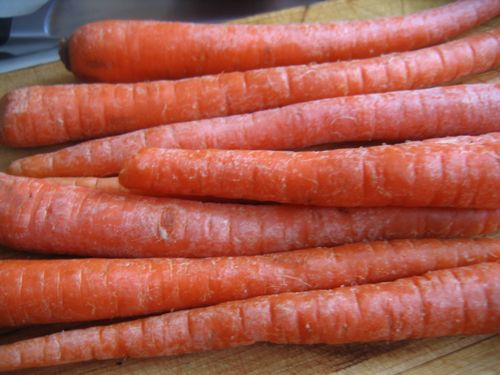 Then you peel them.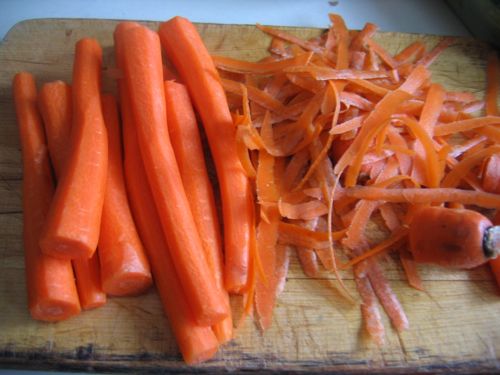 Then you try to find a new angle to take a photo of them.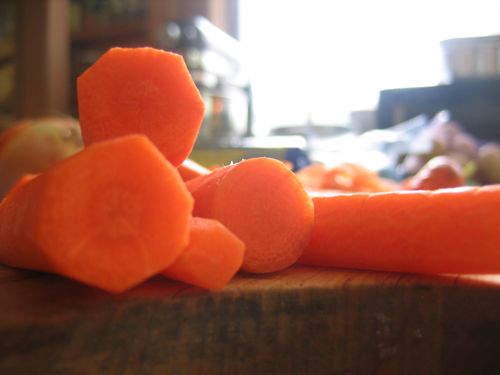 So what youíre looking for is is this: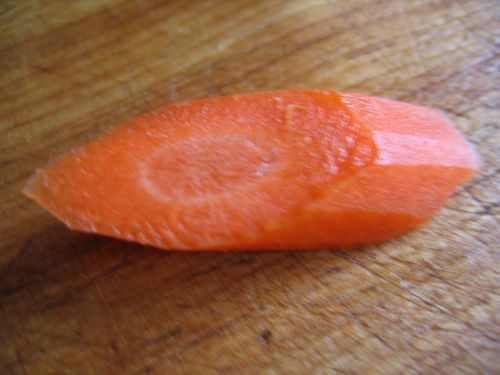 You achieve this with the angle of your knife.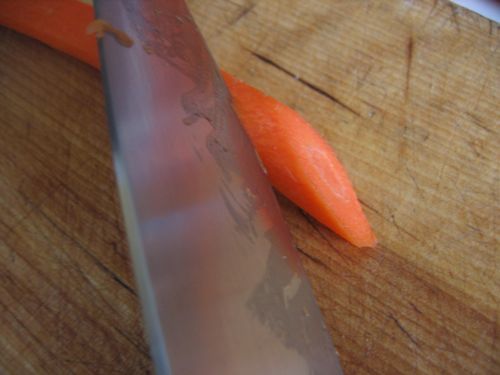 See how itís coming in on an angle instead of just straight up and down? If you hold your thumb on the back of the knife handle, your hand will more naturally go into this position.

Just start. Once you get one done, just follow the pattern!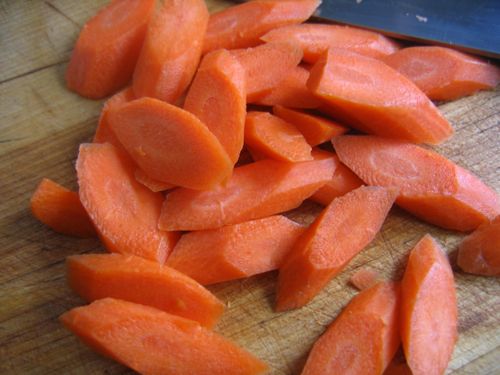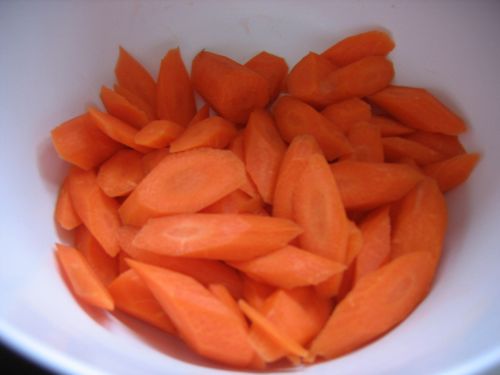 Comments
Add Comments