Jump to navigation
How To Blanch Asparagus
You want your asparagus tender. That means once you cook it, youíve got to stop it from overcooking. To do that, you use ice.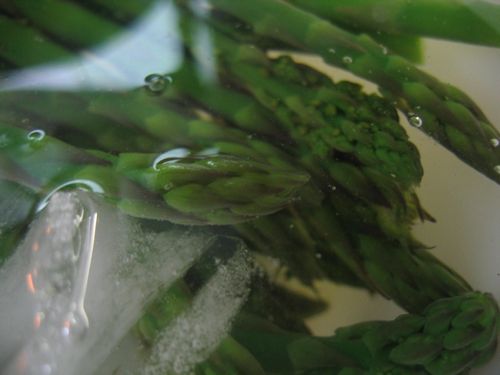 You might wonder how a person whose freezer is dying would happen to have ice. Actually, the ice froze into one big chunk before we took it out of the freezer, so I was able to hack some off to make asparagus.

So first you bring a big-ass pot of heavily salted (donít skimp!) water to a boil.

Then you bend one piece of asparagus to see where the stem gets woody. When you find that spot, cut the rest of the bunch off at the knees where that spot starts.

Then throw them in the water.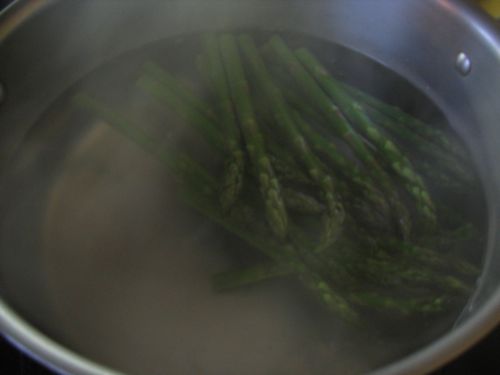 Meanwhile, fill a bowl with cold water and add the ice.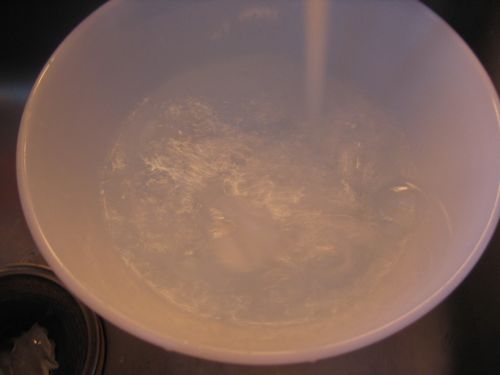 Cook the asparagus for 2 to 3 minutes, until it turns bright green but before you can smell it.

Then use tongs and move the sparrow grass from the boiling water to the ice water.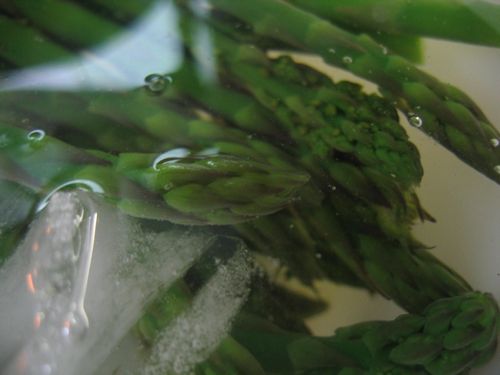 This is called shocking it.

When youíre done, you have nicely cooked asparagus, tender but not mushy.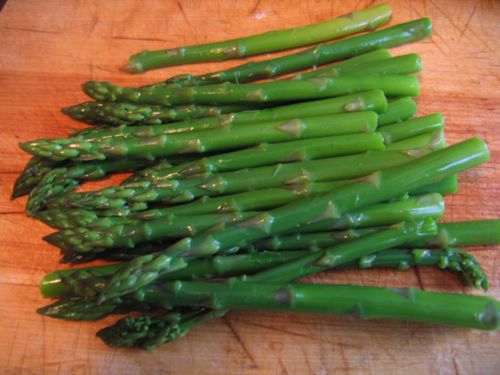 Iím making chicken pot pie, so Iím slicing it into bite sized pieces.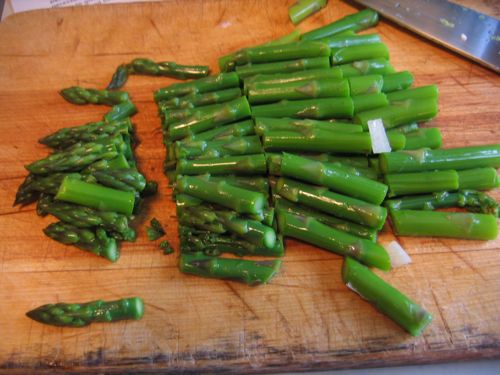 Comments
liz wrote:
Add Comments