Jump to navigation
King Ranch Chicken (Otherwise Known As A Southern Hot Dish)
I am not kidding around with this dish. Cheese. Cream of Mushroom Soup. Cream of Chicken Soup. See? Iím not a food snob!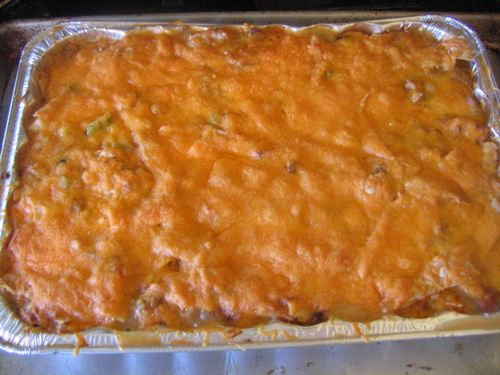 This recipe comes from my mother, who probably got it from her mother or her mother-in-law. Itís a recipe made famous by the King Ranch near the Gulf coast south of Corpus Christi. That Web site has all the information youíd ever want to know about King Ranch. Except, of course, the recipe for King Ranch Chicken.

There are probably as many of these recipes out there as there are Texans, but hereís ours. Iím using shredded turkey today, because, well, you know.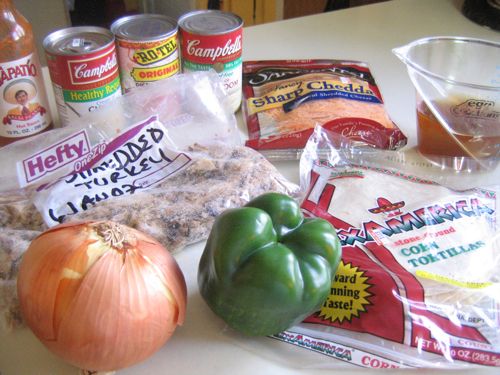 If you donít already have chicken or turkey youíre going to have to get some. You can either poach a chicken and debone it. Or you can use a rotisserie from the grocery store. Or if you have leftovers, use that.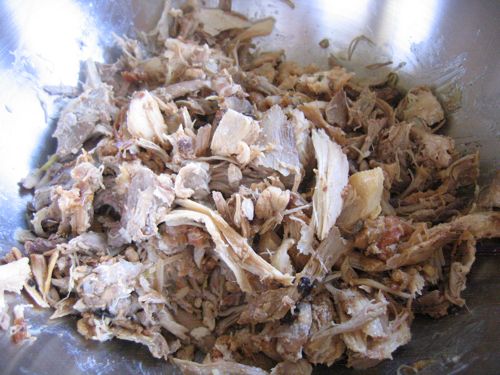 Chop an onion.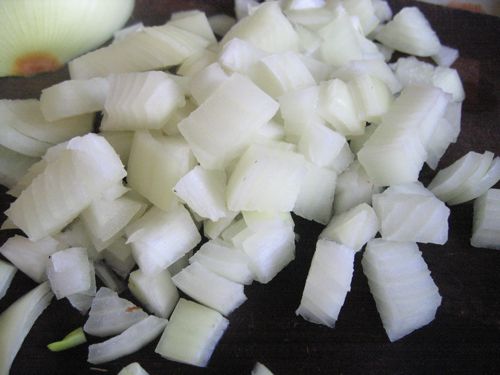 Chop a green pepper.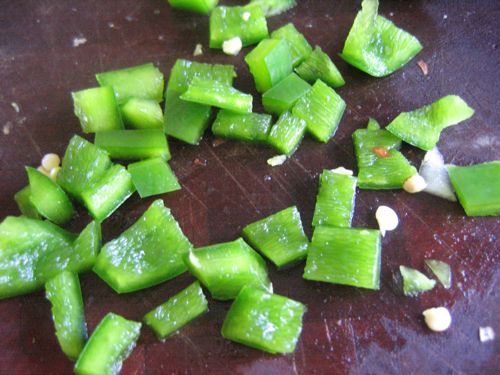 Add them to the turkey.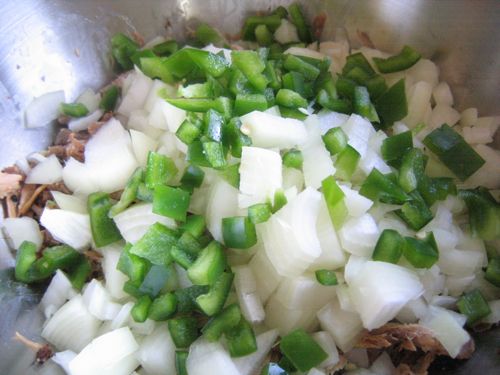 Open three cans.

Cream of chicken soup: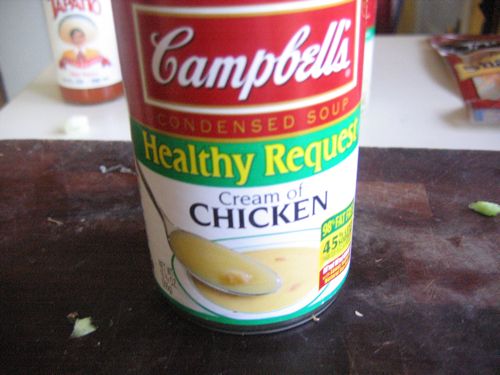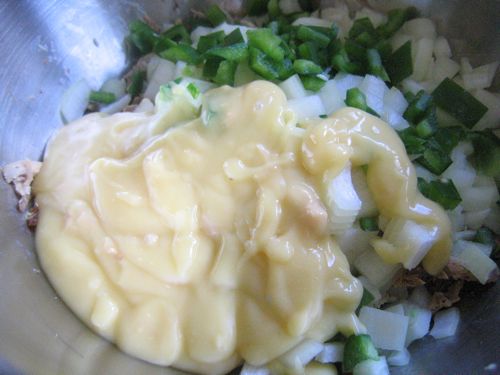 Cream of mushroom soup: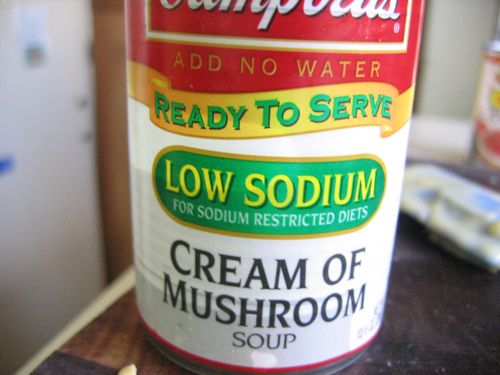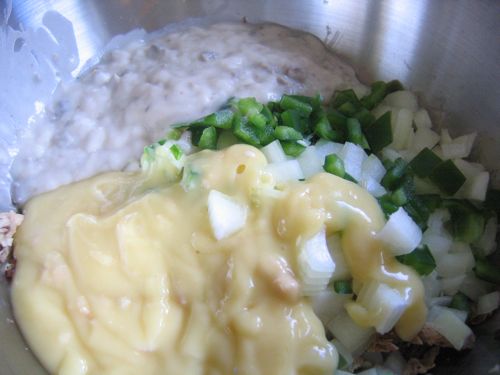 Rotel tomatoes with chili: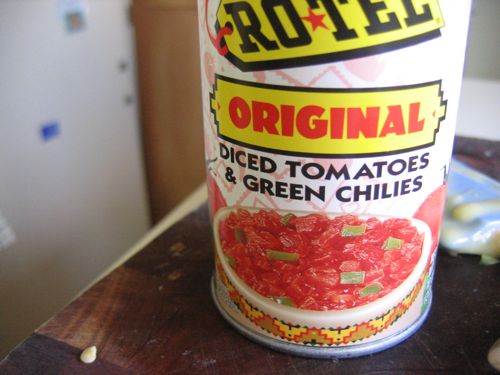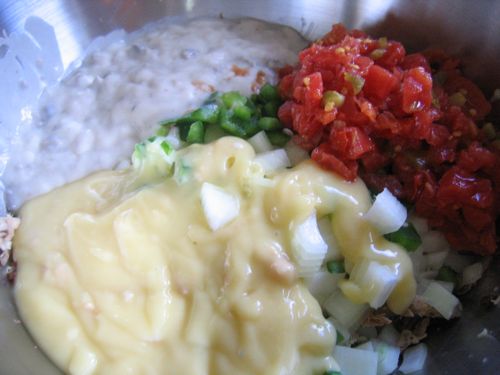 Add 1 1/2 teaspoons chile powder and a few dashes of Tabasco. Stir to combine.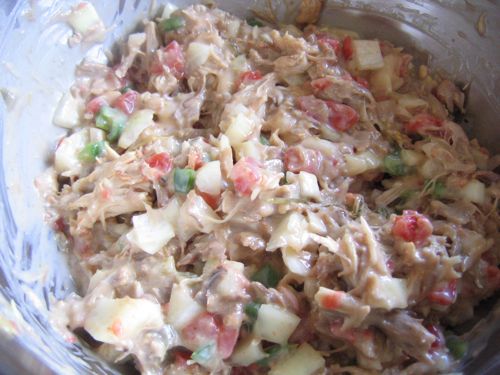 Take 12 corn tortillas ó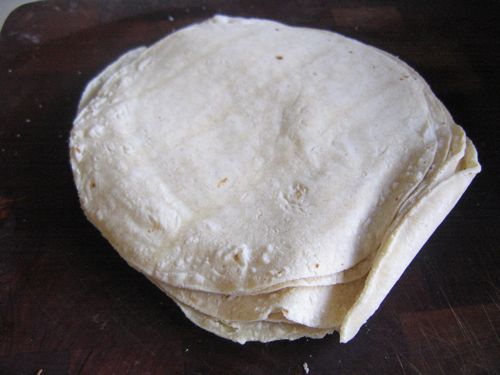 ó and chop them into strips: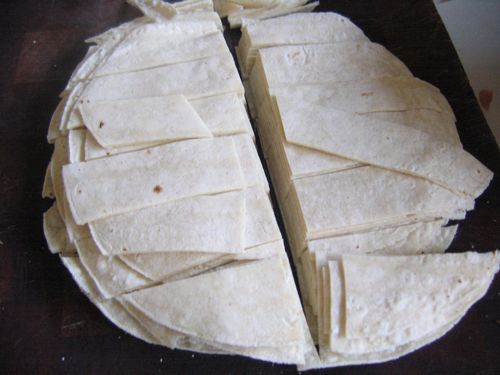 Swish the strips around in some chicken broth ó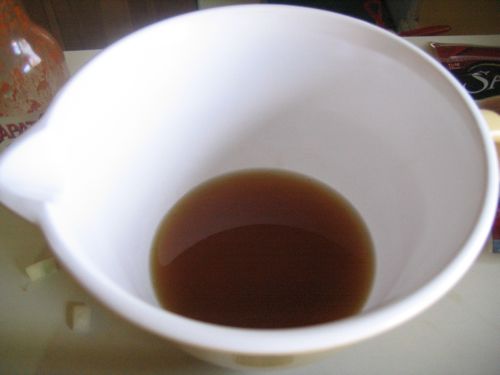 ó or the cooking water from when you poached the chicken: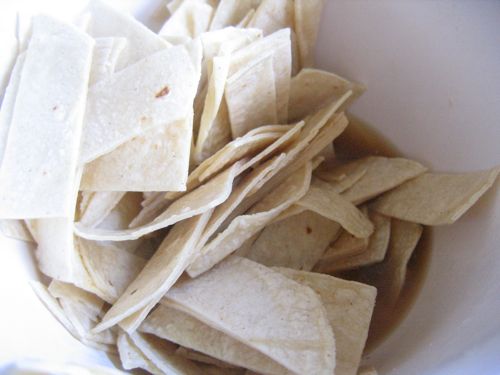 Get a 9 by 13 inch dish and start layering like lasagna.

First the tortilla strips: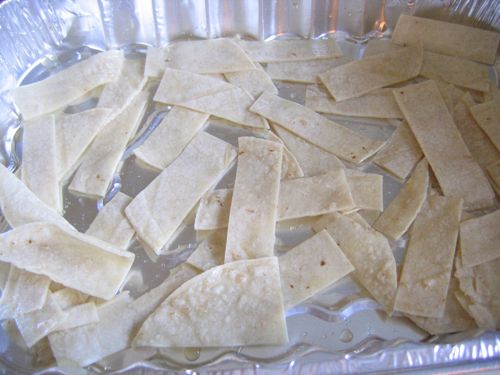 Then the chicken mixture: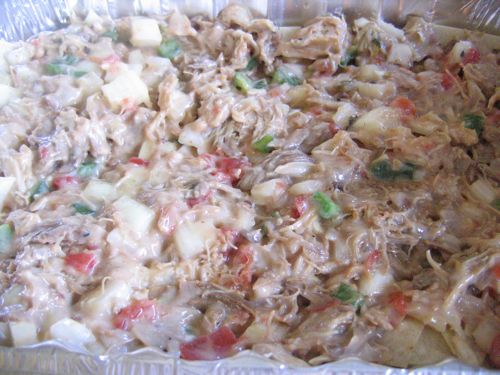 Then cheddar cheese:




Repeat till you get to the top of the dish: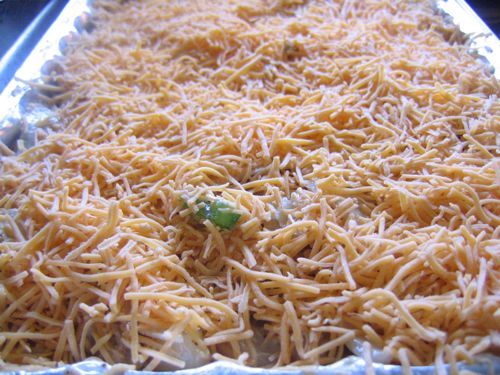 Cheese goodness!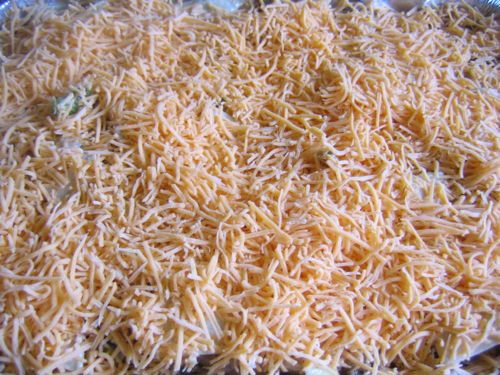 Pop that baby into the oven at 350 for 45 minutes ó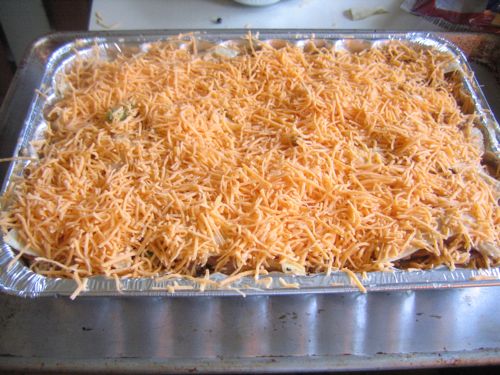 ó and youíve got yourself a meal.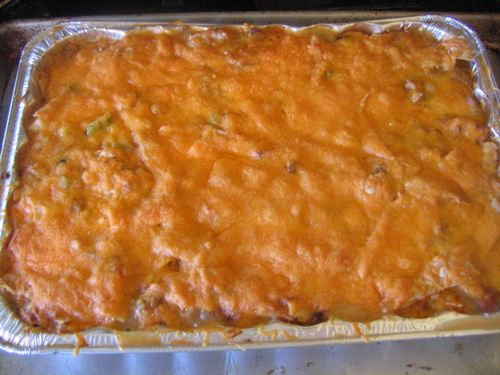 King Ranch Chicken
1 (3-pound) chicken (or about 3 to 4 cups cooked chicken meat and 1 cup chicken broth)
1 onion, minced
1 green pepper, chopped fine
1 (12-ounce) can cream of mushroom soup
1 (12-ounce) can cream of chicken soup
1 (12-ounce) can Rotel tomatoes with chile
1 1/2 teaspoons chile powder
Tabasco to taste
12 corn tortillas
1 (16-ounce) package shredded cheddar cheese

Boil and debone the chicken, reserving the cooking liquid.
Preheat oven to 350.
Combine the chicken meat, onion, green pepper, cream of mushroom soup, cream of chicken soup, Rotel tomatoes, chile powder and Tabasco in a bowl.
Cut tortillas into strips and moisten them with the cooking liquid or stock.
In a 9-by-13-inch baking dish, make one layer of tortilla strips, a layer of the chicken mixture and a layer of cheese. Repeat till you get to to the top of the dish.
Top with the cheese.
Bake 45 minutes until the chicken is bubbling and the cheese is golden brown in spots.
Yield: 8 to 10 servings.
Comments
Add Comments