Jump to navigation
How to Chop a Bell Pepper
They're kind of annoying because they're not even. So your job is to make them even. First cut the pepper in half.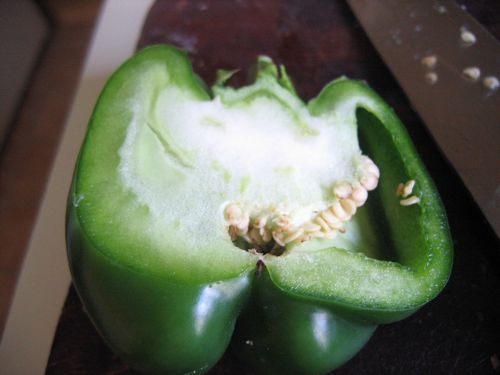 Then run your knife around the white part to separate it from the green. Then use your fingers to pull them apart.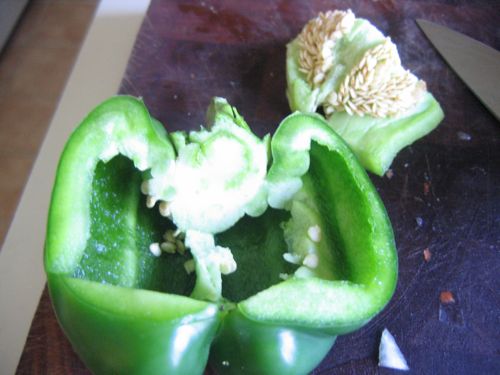 Remove the stem by making a circle around it with your knife and then pulling.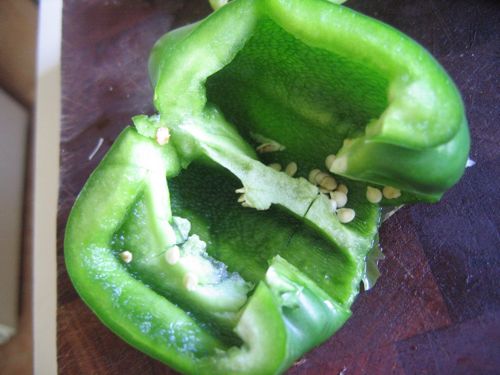 Now you need to remove the ribs. See the white stuff?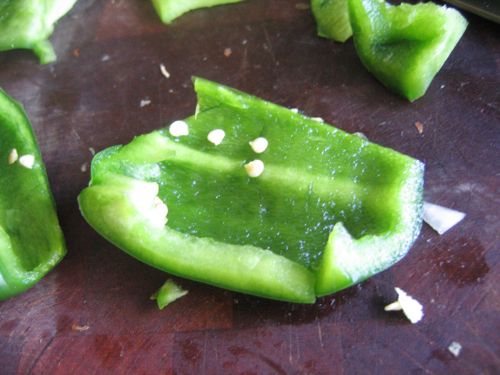 If it's really big, I just cut it out by running the blade of the knife down both sides. If it's small, I turn my knife on an angle and scrape the white stuff away.

Now cut into strips.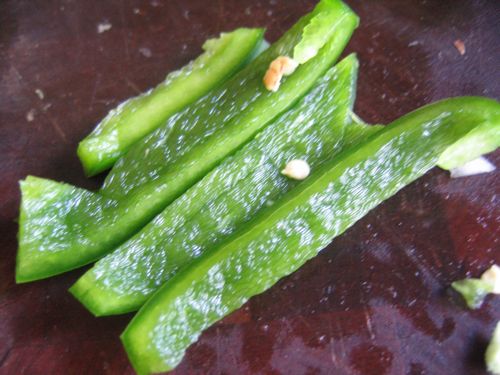 And cut those strips into whatever size pieces you need.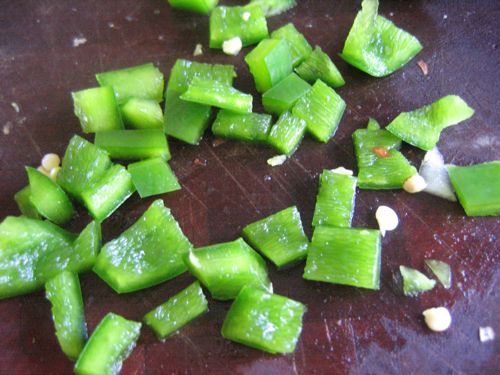 Voila!

Comments
Add Comments