Jump to navigation
Barefoot Contessa's Turkey Meatloaf
Sarah told me she's made this before and loved it. So when I was figuring out what to do with the last of the salvage from the
dying freezer
— ground turkey — this recipe came to mind.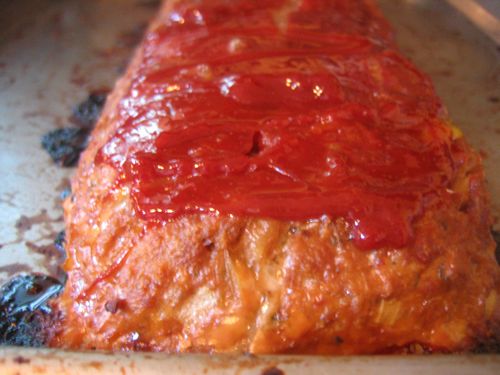 The recipe call for 5 pounds (5 pounds!) of ground turkey, and I only had 1 pound, so I decided to stretch it with the rest of the Dines sausage that we'd fried up yestserday.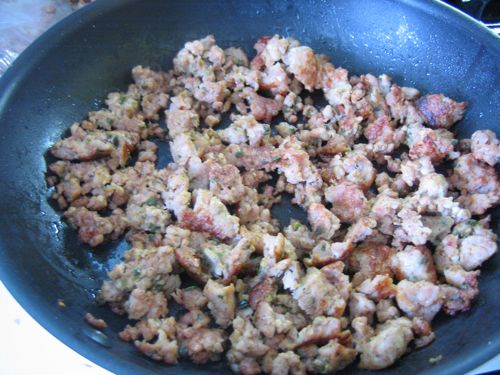 Here are the rest of the ingredients: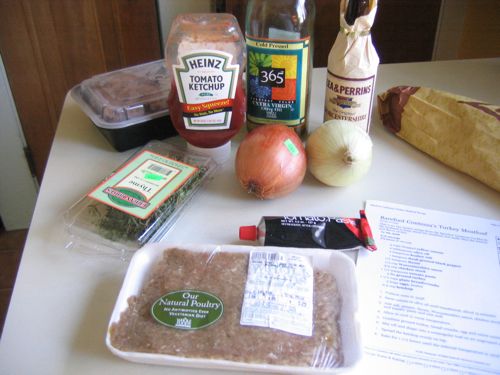 I remembered we also had some slab bacon in the freezer —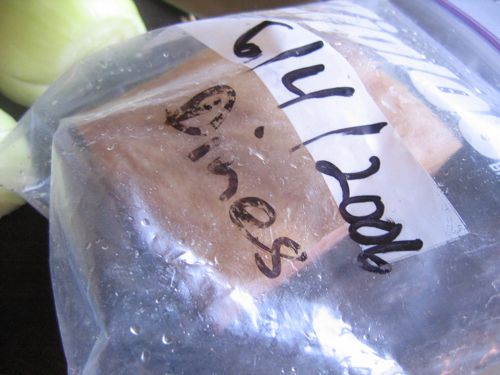 — so instead of the olive oil, I used a little of that to saute my onions.




Mmm. Bacon.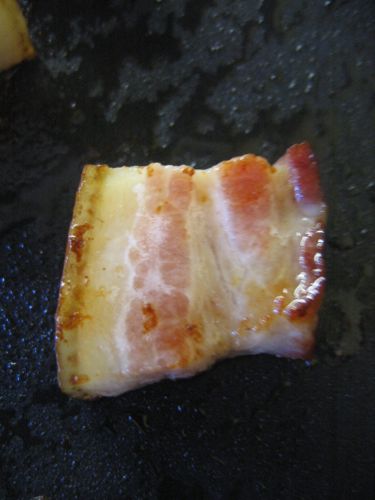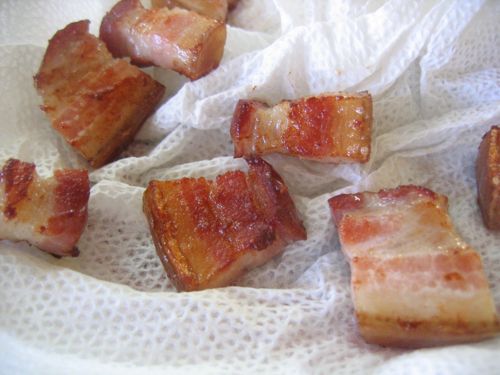 They didn't give up as much fast as I would have liked, so I had to supplement with the olive oil.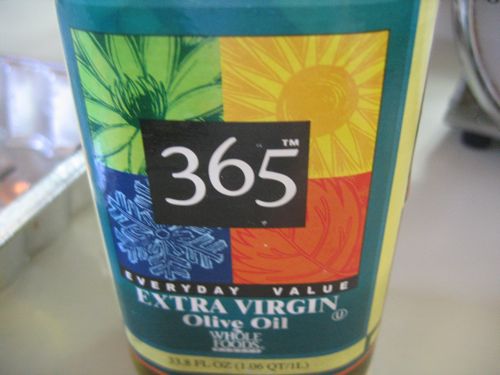 So you saute some onions.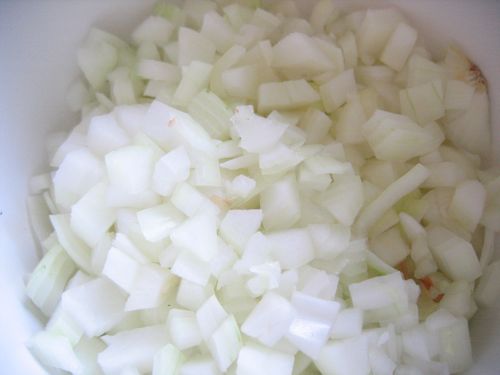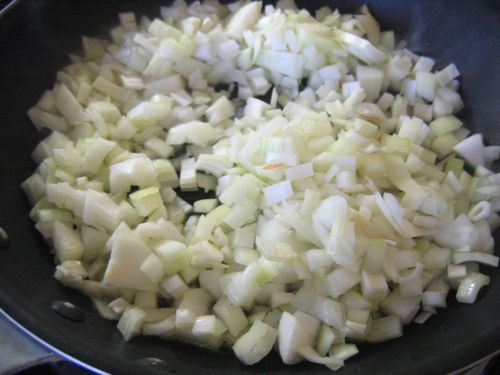 And while they're cooking you combine the thyme,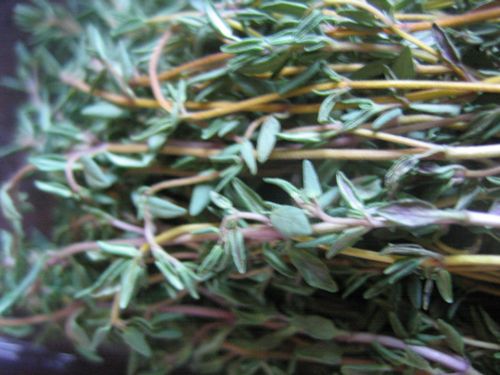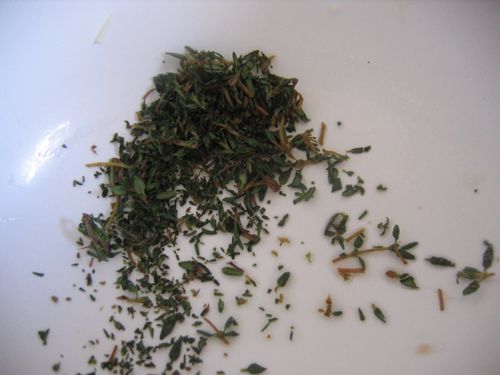 Worcestershire,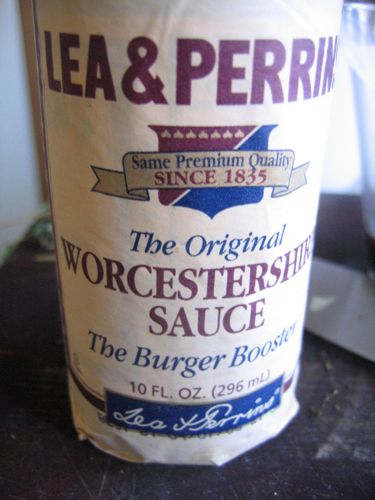 tomato paste,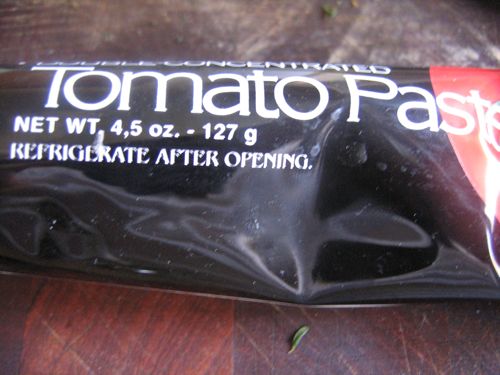 and chicken stock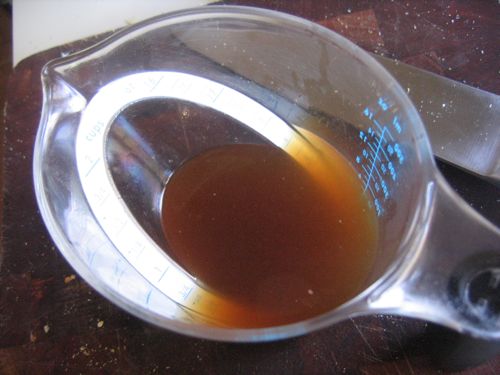 in a bowl and stir well: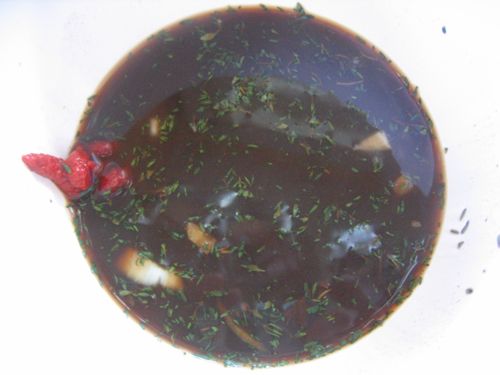 You'll also want to get some bread crumbs. I don't keep the kind in the canister, so I made some with yesterday's baguette:




in the food processor until crumbly:




After about 15 minutes, the onions will be translucent. Add the chicken stock mixture to the onions and take it off the heat.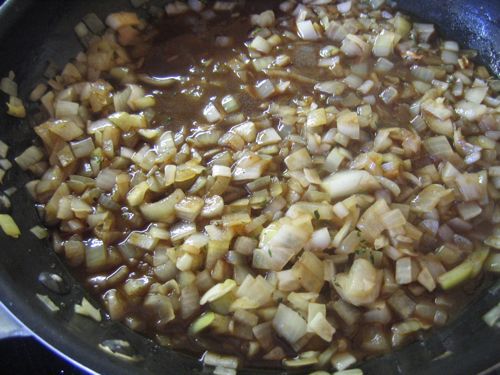 I poured it into something else so it would cool down faster.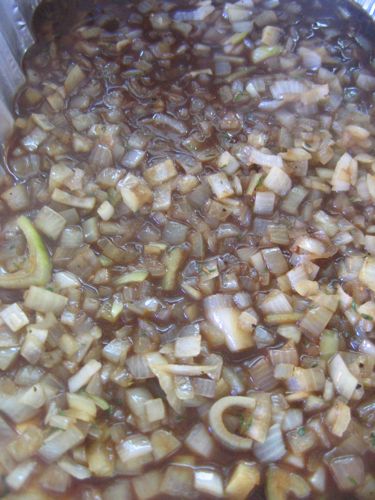 Let it come to room temperature.

I thought the chicken sausage was a little too chunky —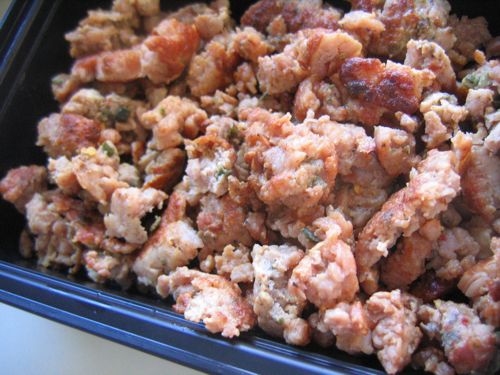 — so I pulsed it in the food processor a few times: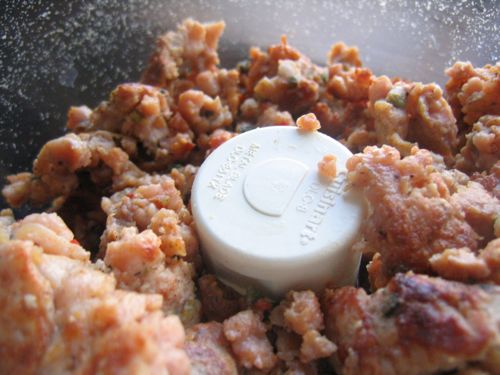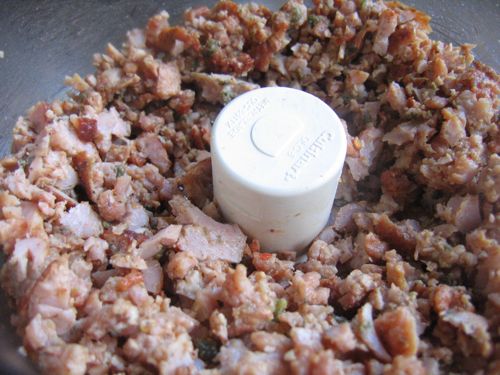 Combine your breadcrumbs,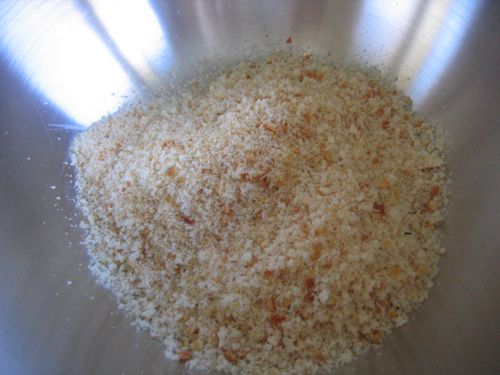 turkey (and sausage if you're me),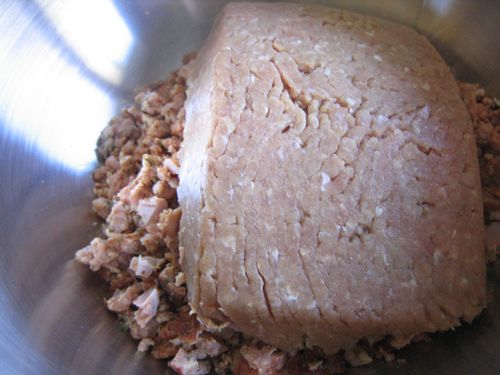 and three beaten eggs (I used the same bowl that had the chicken stock mixture. Why waste the flavor?):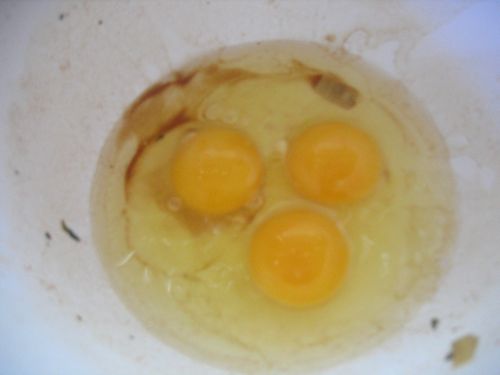 Mix it all up: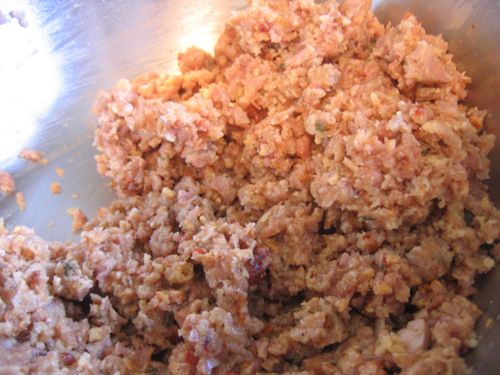 When the onion mixture is room temp, add that and stir.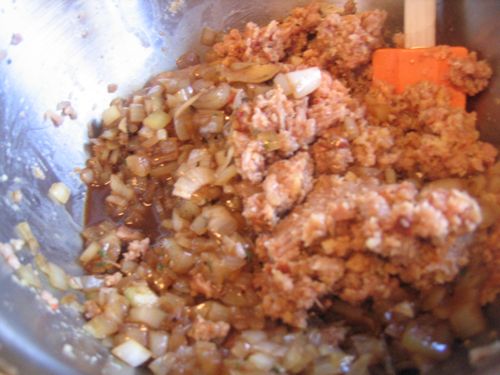 Dump it out onto a sheet pan and shape it into a rectangular loaf: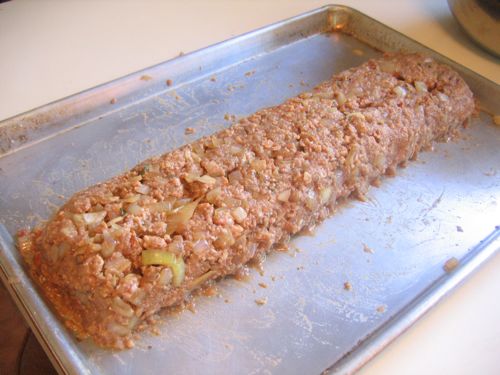 Cover the top in ketchup: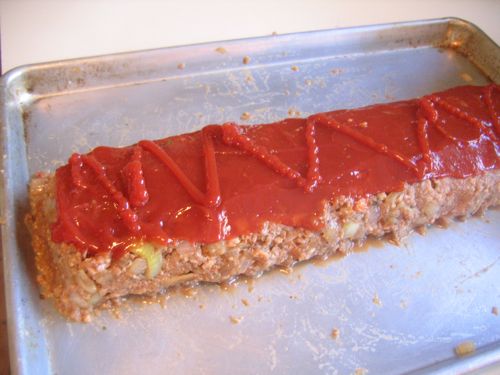 Bake for 1 1/2 hours until the internal tempearture reaches 160 degrees.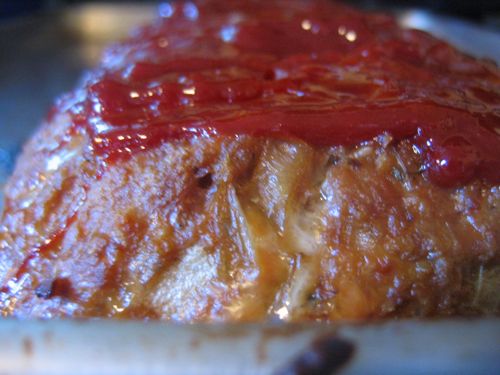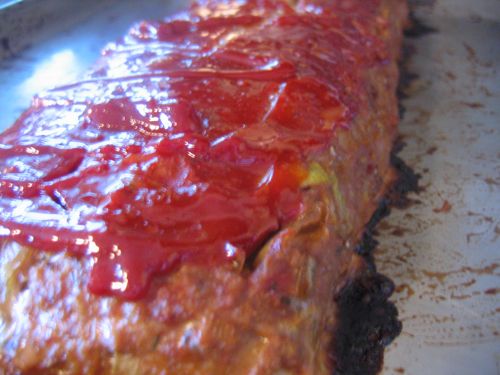 Barefoot Contessa's Turkey Meatloaf

I would half this recipe if I were you, but since I was desperate to use up the food I made it all. You could also make two loaves and freeze one. That is, if you have a freezer.

3 cups chopped yellow onions
2 tablespoons olive oil
2 teaspoons kosher salt
1 teaspoon freshly ground pepper
1/2 teaspoon fresh thyme
1/3 cup Worcestershire sauce
3/4 cup chicken stock
1 1/2 teaspoons tomato paste
5 pounds ground turkey
1 1/1 cups plain breadcrumbs
3 large eggs, beaten
3/4 cup ketchup

Preheat oven to 325.
Saute onions in olive oil until translucent, about 15 minutes.
Add salt, lots of pepper, thyme, Worcestershire sauce, chicken stock and tomato paste and mix well.
Allow to cool to room temperature.
Combine ground turkey, bread crumbs, eggs and onion mixture in a large bowl.
Mix well and shape into a recatangular loaf on an ungreased sheet pan.
Spread ketchup evenly on top.
Bake for 1 1/2 hours until the internal temperature is 160 and the meatloaf is cooked through.
Yield: 8 to 12 servings.


Comments
liz wrote:
Thor wrote:
Tony Copian wrote:
Add Comments