Jump to navigation
How to Dice Fennel
Cutting a fennel bulb is not much different than cutting an onion. Itís just a little more cumbersome.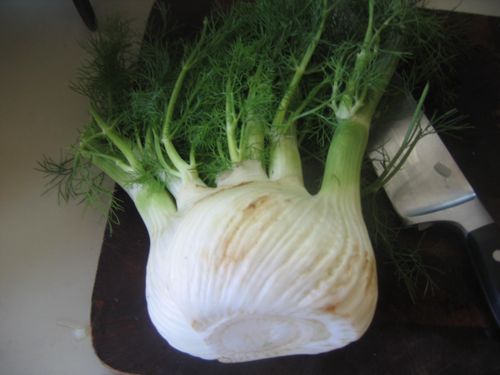 You might remember from our onion-cutting instruction that the first step is to slice the bulb throught the root.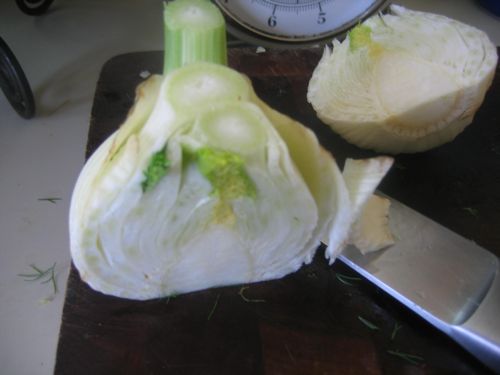 That will help you easily remove the yucky outer layer: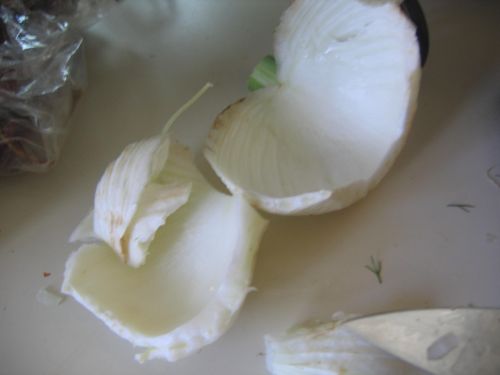 Now you have a clean piece of produce to work with. Place it flat on the cutting board: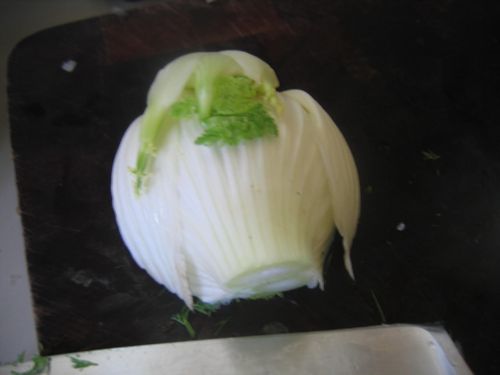 Holding the bulb still with the palm of your hand, slice parallel to the cutting board. How many slices depends on how big or small you want your dice to be. This time I did two, about a half-inch each: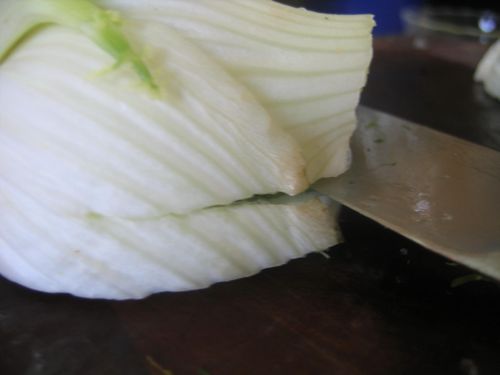 Do not cut all the way to the root or the bulb will fall apart.

Now cut perpendicular to the first cut.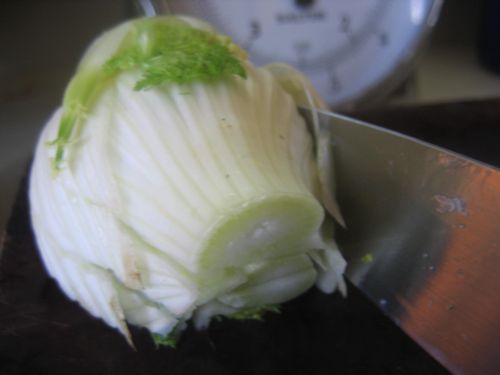 Remember, donít hit that root or your house of cards will come crashing down.

Now, for the final cut. Perpendicular to the second cut: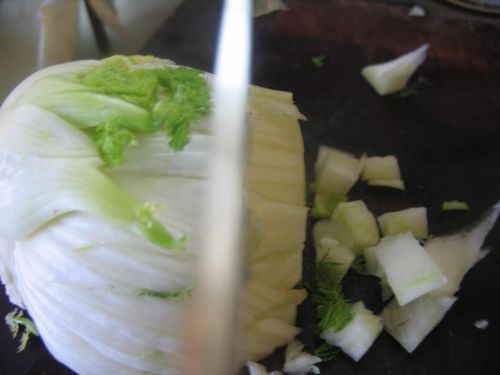 Look how those pieces just fall right off.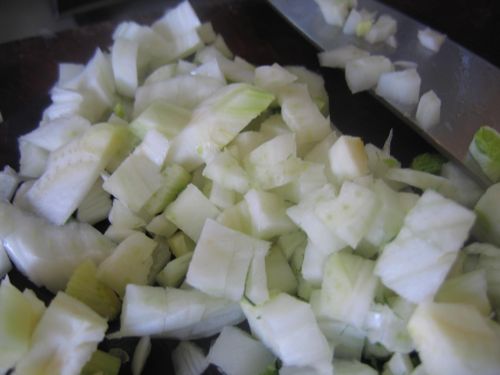 A beautiful thing!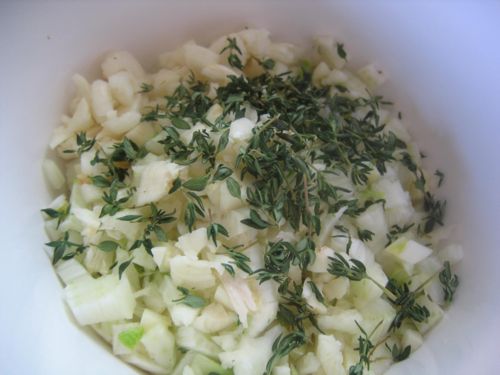 Comments
Add Comments