Jump to navigation
Egg Salad, A Recipe
When Iím trying to get out the door in the morning, itís hard to find time for breakfast. So when I think about it, I make a batch of egg salad on Sunday. Then I can take breakfast on the run, and not have to settle for something in a package. It really couldnít be easier.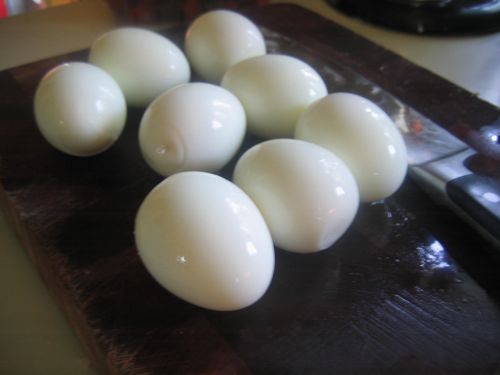 Put a pot of water on to boil and get a bowl of ice water ready.




Once the water is boiling, add 6 eggs. I like to use a slotted spoon to lower them into the water so they donít crack.

Let them cook exactly 9 minutes, then remove them with the spoon and put them in the ice water. (Iím making extra for potato salad here. Thatís why there are more than 6.)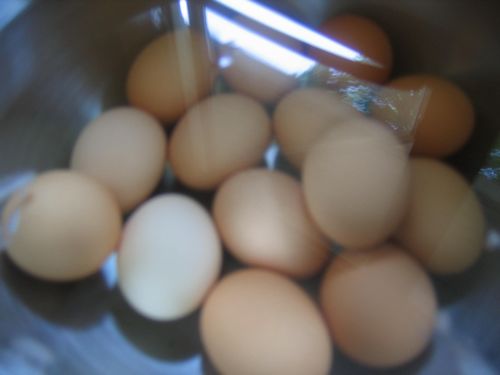 Put a piece of paper towel down on the counter and peel your eggs over it. (That way you can throw the entire towel in the compost or trash.) Crack the eggs on both ends and try to get the shell of in as few pieces as possible.

Put them in a bowl.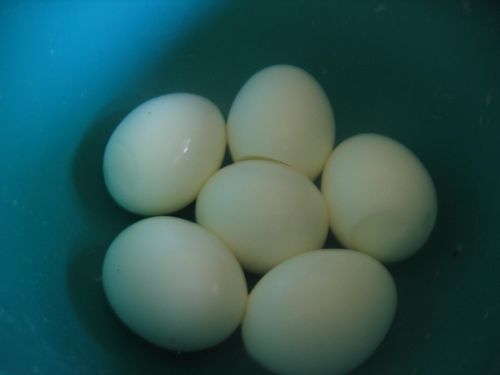 These are the only other ingredients you need: Mayo, salt, pepper and two knives.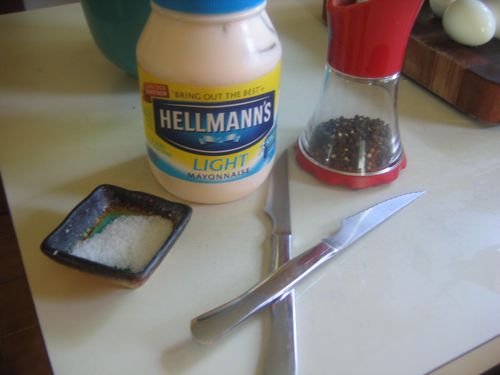 Use one knife to cut the eggs into four to six pieces each.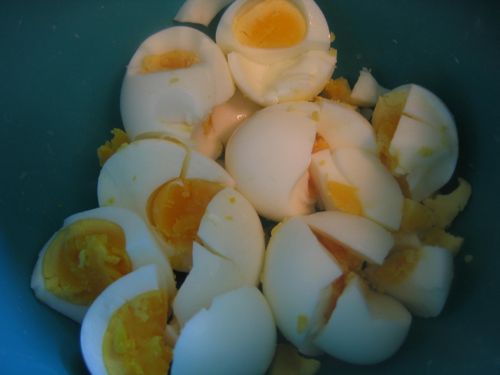 Then use two knives and cut the eggs into small, but not tiny, pieces.

Then add a heaping tablespoon of mayonniase, a teaspoon of salt and a teaspoon of pepper.

Stir to combine.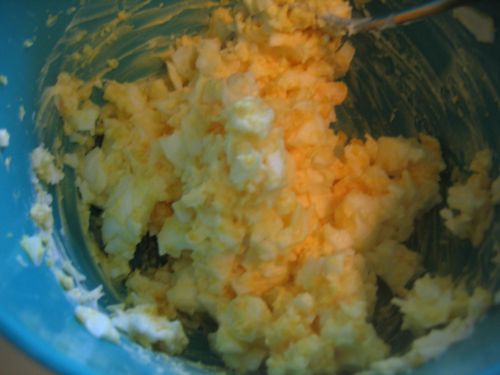 Youíre done!

Sour Cherry Farm Egg Salad
6 eggs
1 heaping tablespoon mayonnaise
1 teaspoon salt
1 teaspoon pepper

Bring a large pot of water to a rapid bowl. Prepare a bowl of ice water. Boil the eggs for exactly 9 minutes, then remove to the ice water.
Peel the eggs and chop them. Add the mayonnaise, salt and pepper. Stir to combine.
Yield: 1 pint.


Comments
Add Comments