Jump to navigation
When in Delaware, Crabs are a Must
I'm not sure, but I believe there's a law that mandates you're supposed to eat crab in some form at every single meal while visiting Delaware. Perhaps it's different for residents, but who were we, as visitors, to disobey?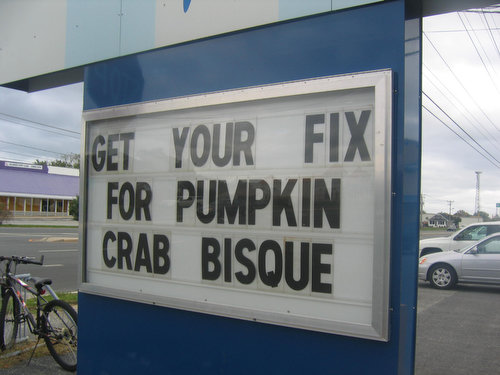 After some shopping at the Rehoboth outlets — including some killer finds at Ann Taylor for everyone and a score on a sweater at Ralph Lauren for me — we found ourselves at Big Fish Grill for our second meal of the trip.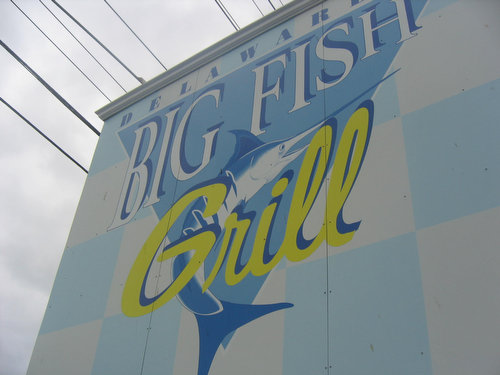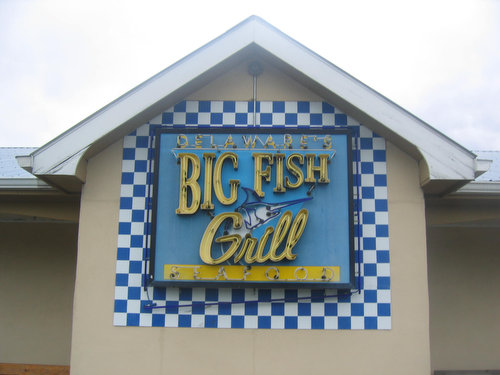 Why, you ask is it called Big Fish? I wouldn't know...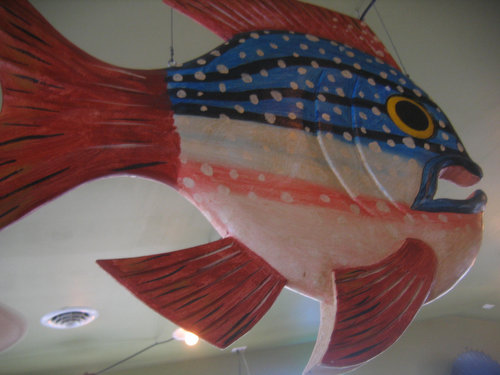 CynDee and Jayne are ready to order: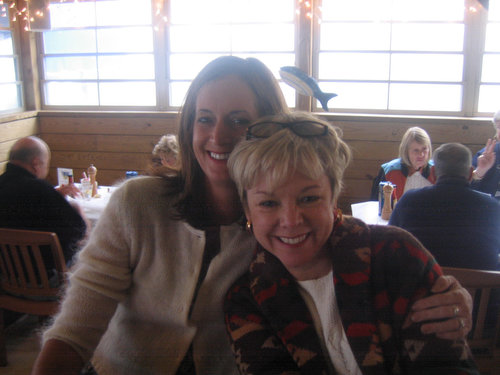 The restaurant: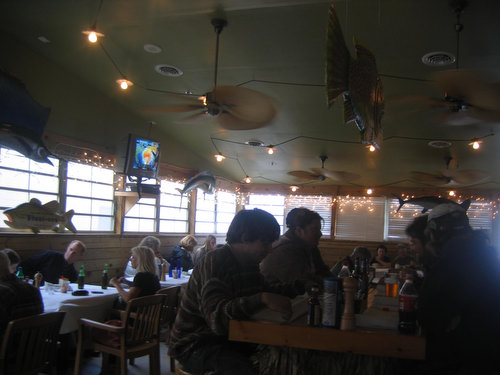 Laurel and I are ready to order: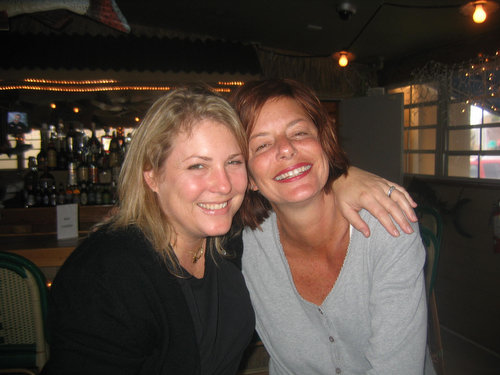 Laurel and Jayne both got the pumpkin crab bisque.




After a sign like that, how could you not? While we were waiting for our salads, Jayne started talking about her sister's boyfriend. The guy knows everybody in Rehoboth — and she means everybody. She said, if you ever need anything in Rehoboth, call Joe Hill. Not Joe. Joe Hill. Always use both names. So far this trip, Joe Hill has set up our manicure-pedicure appointments, and Joe Hill made us a reservation at Blue Moon for dinner. Once again, as visitors, who are we to argue, especially with Joe Hill? We also figured it might be a good idea to have Joe Hill's phone number, just in case we needed anything else while we're in town.

So we did that.

My phone now has the number of Joe Hill.




CynDee's phone now has the number of Joe Hill.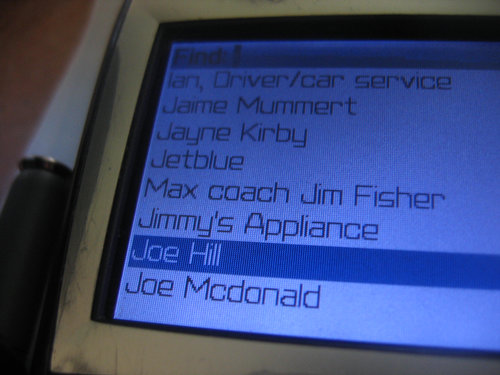 Laurel's phonenow has the number of Joe Hill.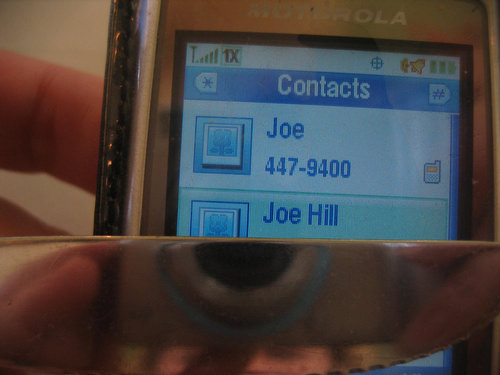 Jayne, obviously, already had Joe Hill's number. Thank goodness. We can all move on to bruschetta now: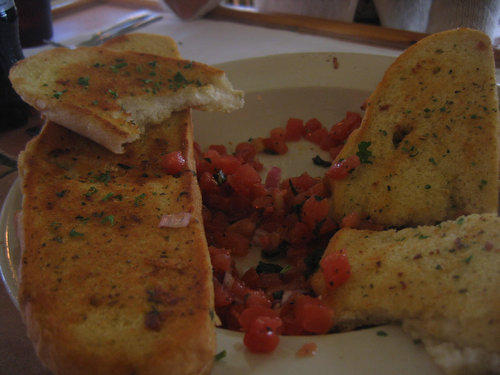 Tasty!

For lunch, we had salads. CynDee's wedge: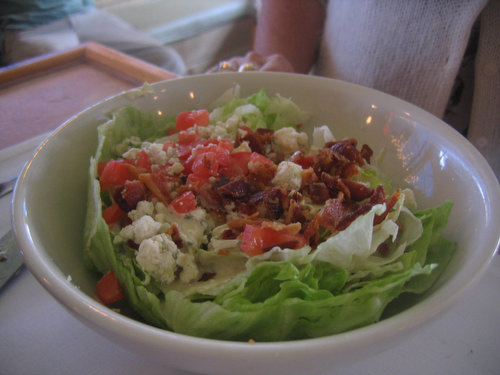 Jayne's mixed salad: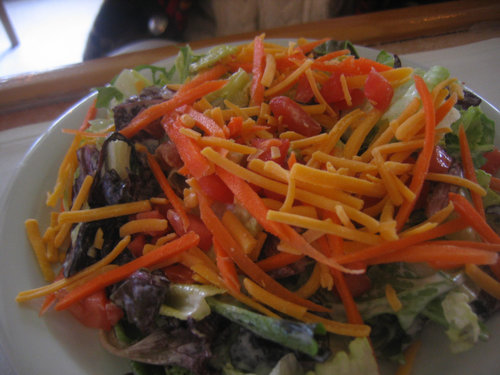 Laurel's Caesar: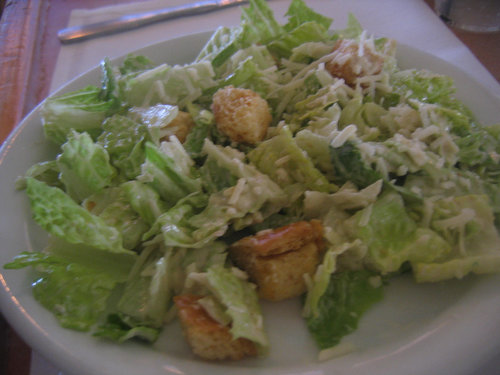 And my arugula with crab cake.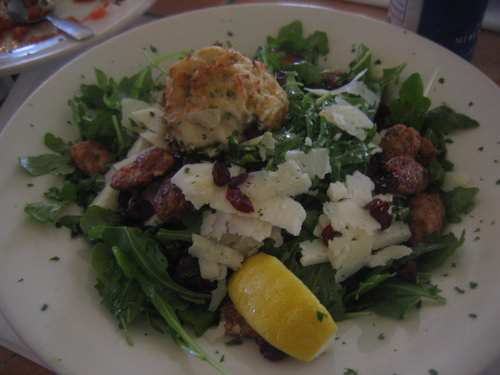 It was the best crab cake of the trip. I gotta believe Joe Hill had something to do with that.


Comments
Add Comments