Jump to navigation
What's Better After a Wine Weekend Than a Big Cheesesteak?
My guess would be not much. And so, once again,
as is our tradition,
we stopped off in Wilmington on the way home from Jayne's Wine Tasting to have the delicious goodness that is Claymont Steak Shop.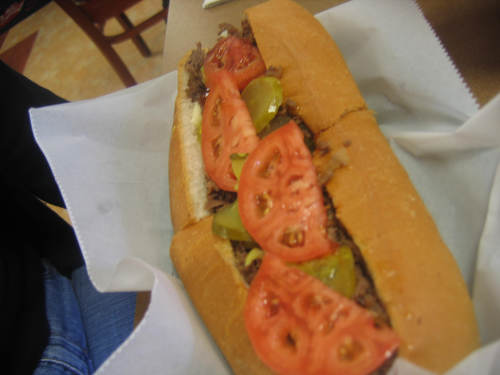 That is CynDee's steak. She and Laurel get the same order: with tomatoes, ketchup and pickles. I get mine with mushrooms, but we'll get to that in a moment.

First, the walk in: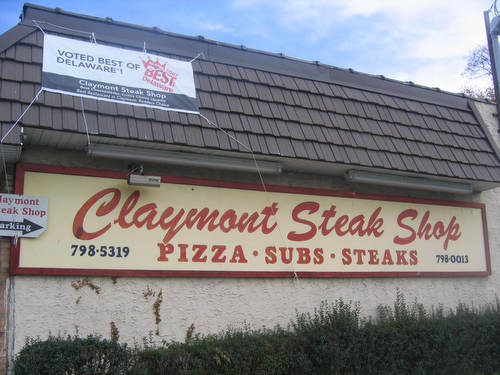 (Voted best in Delaware!)

Laurel walks in: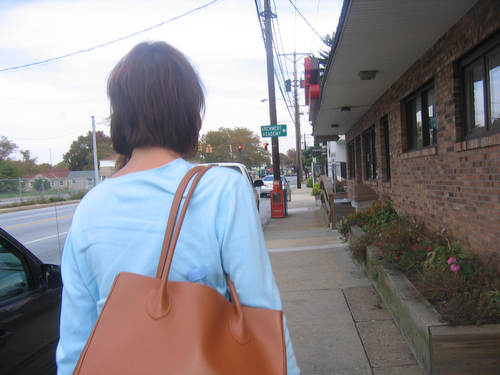 We will get in line —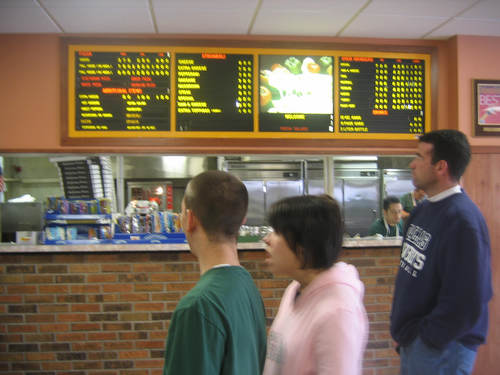 place our order —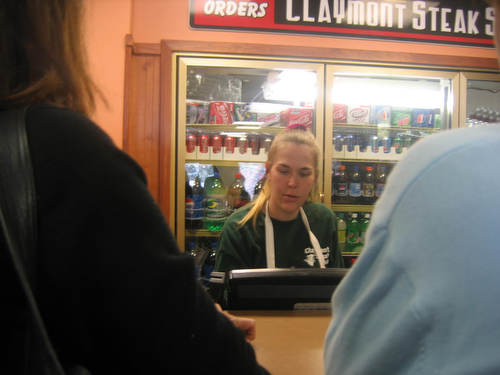 — and get our drinky drinks: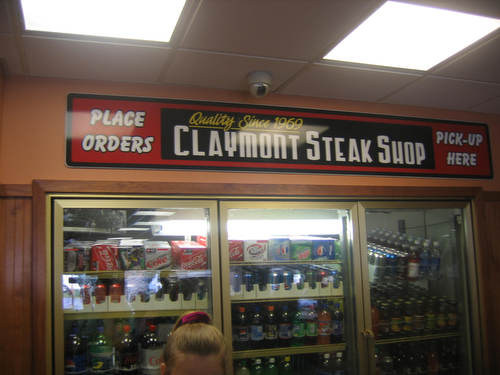 We're not here for the specials, thank you.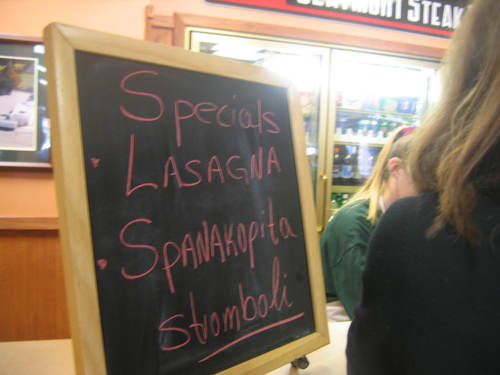 We choose a table: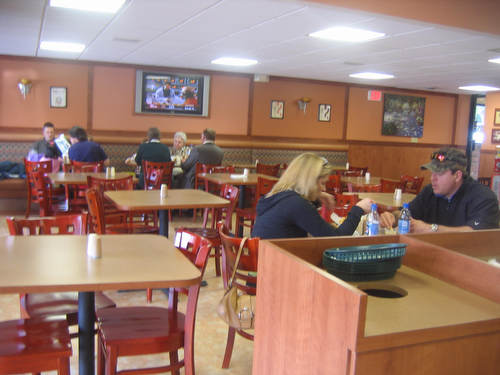 Mmmm. Meat.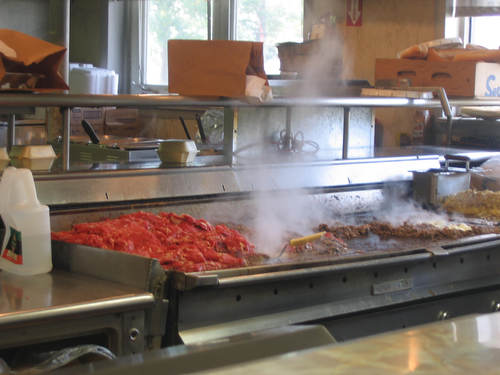 Ready!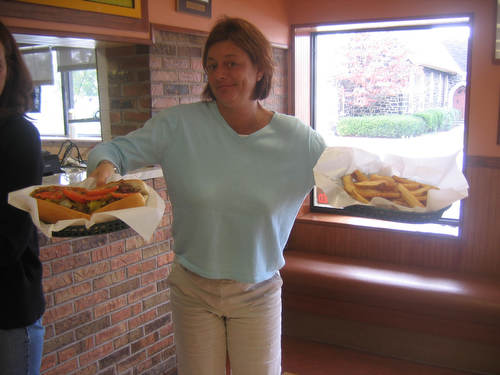 CynDee asks for something: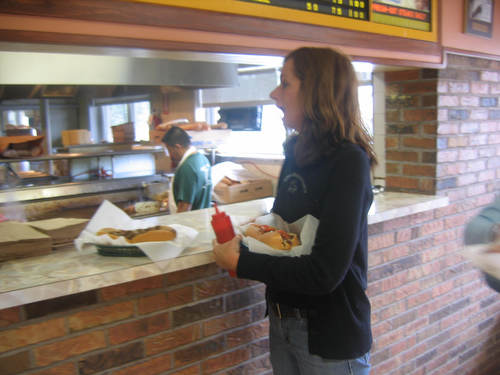 She has it now.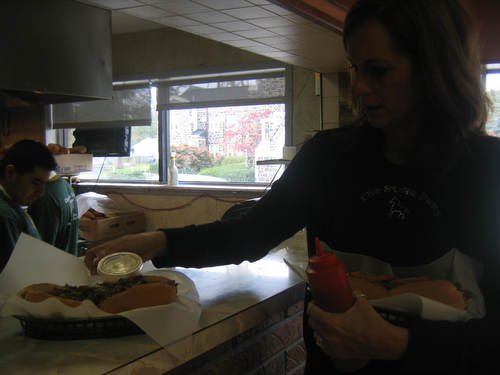 Oh, it's my ranch dressing. Of course you have to have ranch dressing. (Please. That's totally me. Not Claymont.)

We shared fries.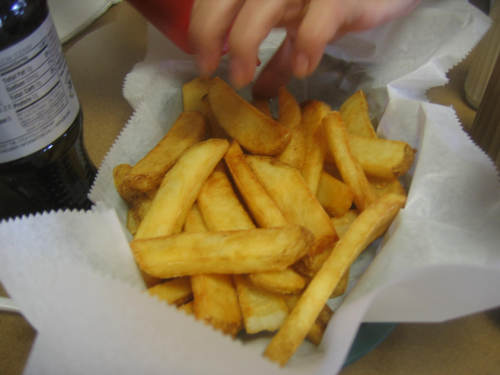 With ketchup.




Lots.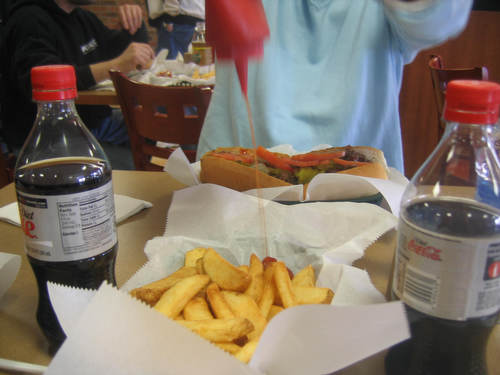 And, at last, my cheesesteak with mushrooms.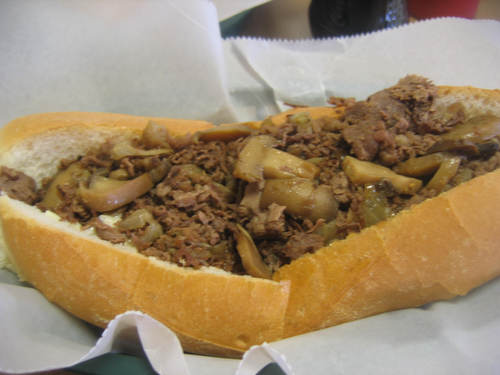 The perfect ending to a great weekend. I went home and napped on the couch until Monday morning.
Comments
liz wrote:
Add Comments