Jump to navigation
Dinner at the Ranch
Sour Cherry Farm, LLC, is a member of several cooperatives. The best known, perhaps, is The Ranch, the sprawling property 3 miles west of the farm. We shared a lovely dinner with the ranchers — aka Mom and Leigh — on Friday.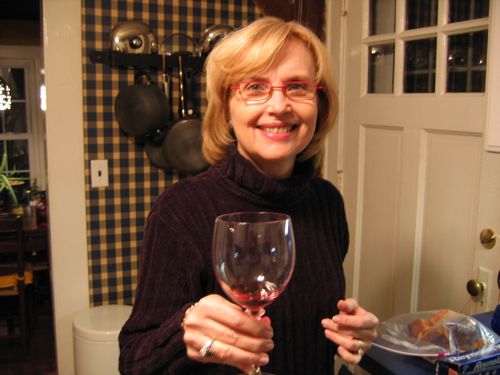 If you're familiar with farm life, you know that it's important to be generous with the harvest and not waste what we've spent time growing and cooking. Faithful readers might remember our Christmas dinner at the ranch, where we braised Sour Cherry Farm carrots and roasted chestnuts, bacon and onions with Brussels sprouts from Blooming Hill Farm about 50 miles north of here.

We were a smallish crowd that year, so we barely made a dent in the the big roast of prime rib that was the centerpiece of the meal. Mom put it in the freezer. It being March, it was quite time to polish it off. We were happy to help.

So far, March appears to payback for a mild January. We bundled in our layers, wool hats and scarfs, and were about to trudge over to the ranch when we got a call from Mom: If we wanted any cocktails with citrus, we'd better bring it. They were out.

We scooped up the Meyer lemons from the fridge (they were about to go bad, anyway), and grabbed a full bottle of Hennessey cognac by the neck. A cold night like this called for Sidecars.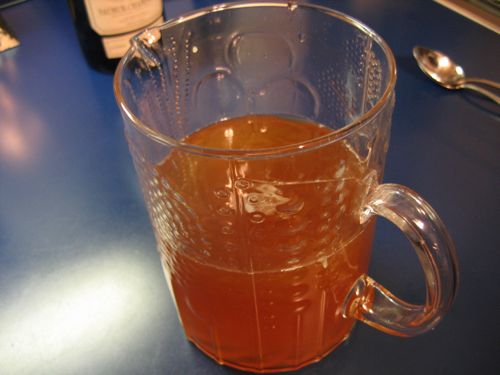 We once thought Sidecars to be the oldest cocktail — we've heard tell of Moses carrying a thermos of Sidecars across the Red Sea — but later came to find the most common story of its origin has to do with a young soldier zipping around Paris in the cold winter during the first World War, riding in the sidecar of a motorcycle. It being before dinner, when he took off his goggles and leather cap and came in to Harry's New York Bar (where so many cocktails are thought to have been invented), ordering a straight brandy to warm him up would have bad manners. So the bartender obliged him by creating a mixed drink with a base of brandy.

We consulted Drink Boy for the recipe, but just in case Internet service is ever out, Leigh has a trusty Bar Master Deluxe he got as a generous Christmas gift from the real rancher in the family, Grandmom.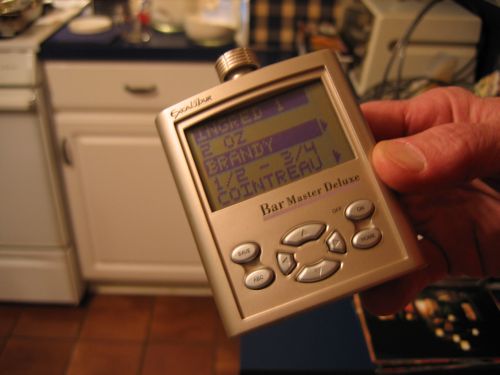 Mom rimmed the glasses with sugar. Love the quote.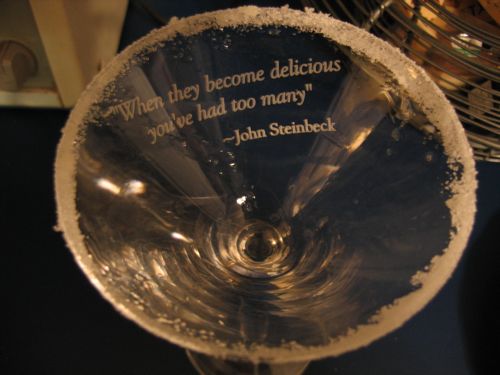 Greg poured.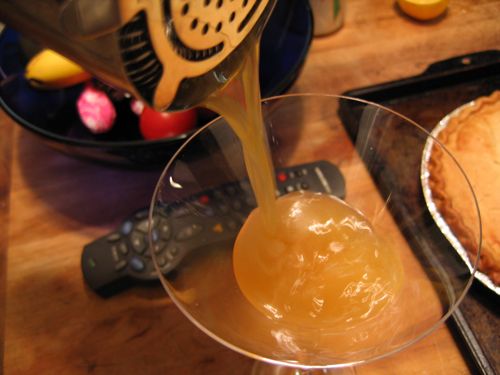 We toasted the good fortune of being warm on a cold winter's night.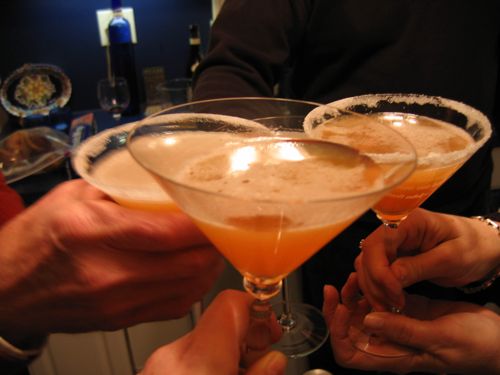 After we were warmed, we moved in to the living room. The living room is the heart of the ranch: the old stone fireplace and the beams on the ceiling whisper of its former life as a barn. We sipped our sidecars and nibbled on kalamata olives, red pepper hummus and the last of Lisa's goat cheese (which was also in the freezer).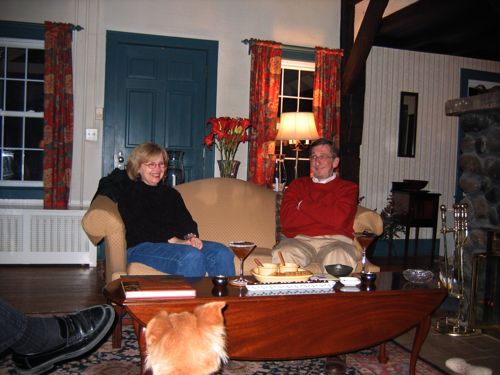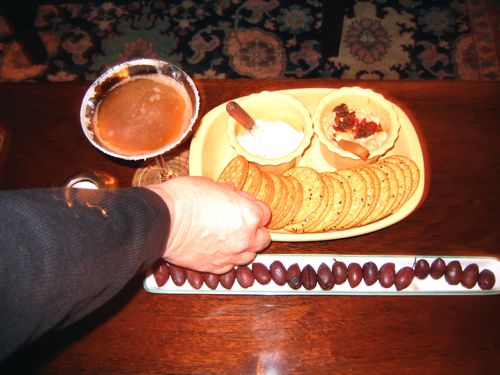 The ranchers talked about their recent excursion to Oaxaca, Mexico, where Mom was scouting for her new import-export business. She picked up a few things to test-market, including a purse from a women's co-op, a tortilla press and several patterns of textiles for the table.

The timer signaled it was time for dinner. Here's the table before we sat down, set with mom's Spode Blue Bird dishes she got back in 1968 when she married Dad.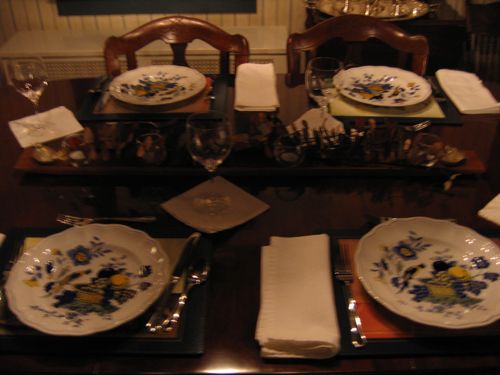 Like many come-n-get-it dinners at the ranch, this one was self-serve.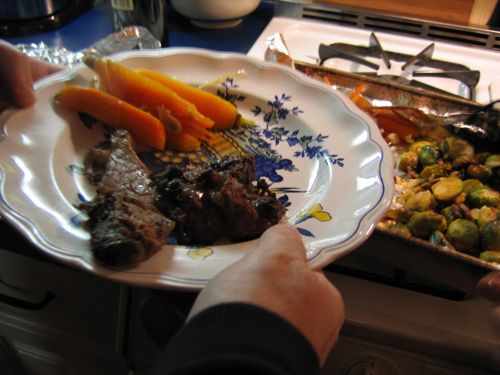 Prime rib: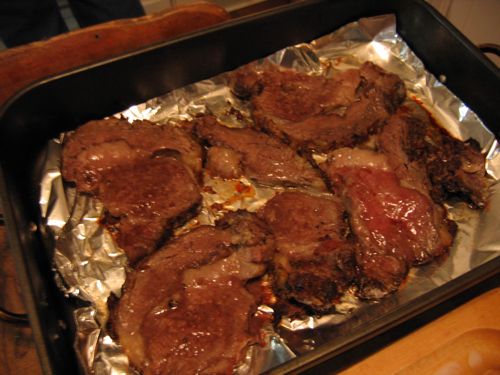 Green onion and Parmesan popovers: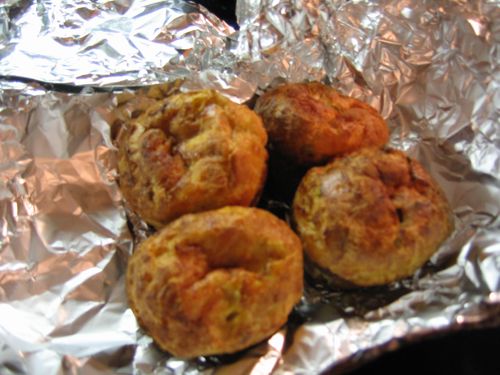 Carrots braised with garlic and Brussels sprouts roasted with chestnuts, bacon and onions: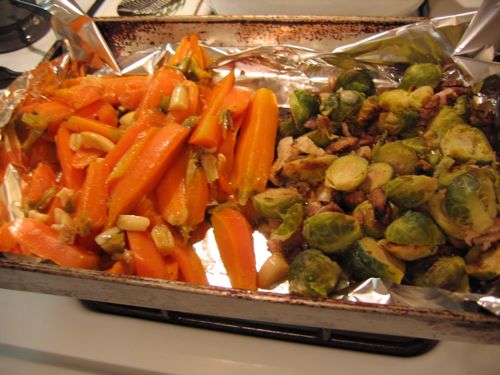 After dinner, we had pie, which you can see in photo where Greg is pouring the Sidecar above, but I forgot to take a photo of it. I also forgot to take a photo of the lovely Mezcal we sipped after dinner. It was very smoky and I liked the lime on the side.

Christmas redux was a success. We went home, nestled all snug in our bed, while visions of sidecars danced in our heads.

Comments
Add Comments