Jump to navigation
Penne Carbonara
At 6 oíclock nearly every Saturday, a visitor to Sour Cherry Farm would find a fire in the fireplace, a cocktail on the coffee table and the the computer tuned to
Garrison Keillorís A Prairie Home Companion.
Whatís on the stove depends on what was in the larder. This week it was Penne Carbonara.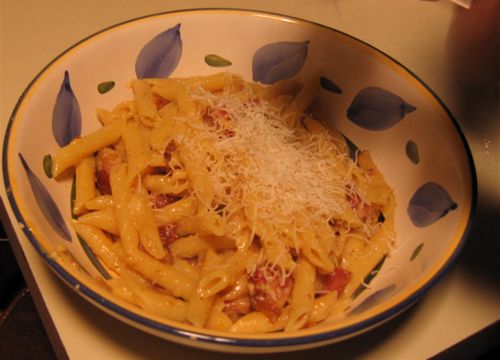 After researching a couple of recipes, we decided we agreed with Ruth Reichl, who states here that the real thing doesnít use cream. Good. Itís got enough calories as it is.

We didnít have spaghetti, so we used penne. We didnít have guanciale ó we had something better. Pre-cut lardons from our trip to Schaller & Weber. We didnít have white wine open, so we used vermouth. And hereís what we came up with.

Saute lardons over medium heat until the fat starts to render. Add 1 medium onion, diced.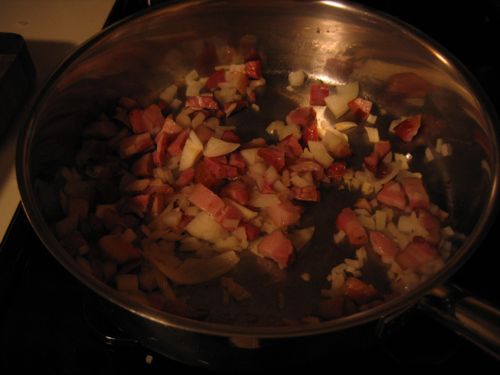 Bring a large pot of salted water to a rolling bowl.

Grate about 1 cup of Parmigiano Reggiano cheese and crack 3 eggs in a bowl.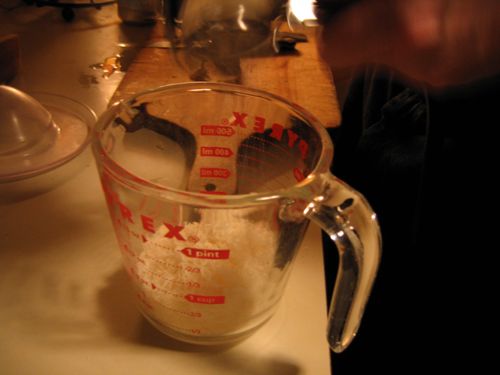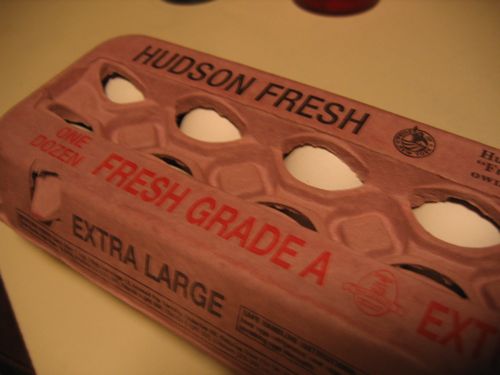 These here are from Dines Farms.

Mix them together with salt and pepper.

Sip your Sidecar.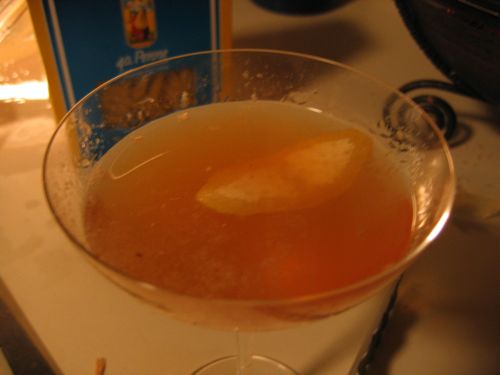 Decide you donít feel like eating yet and turn the bacon to low and the water off.

Warm the water up to a boil again. Turn the heat on the bacon up and add a splash of wine to scrape up the burnt pieces.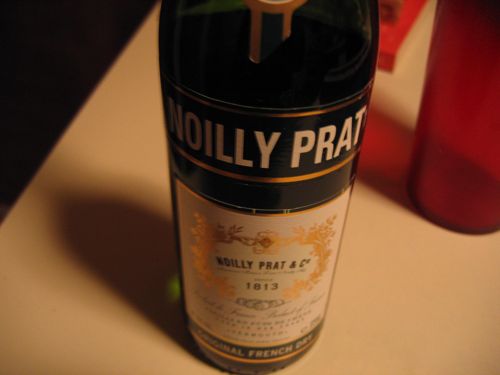 Put the penne in the water, add 2 gloves of garlic (minced or with a press) to the bacon-onion mixture. Keep at low, stirring.

Drain the pasta. Add to the bacon-onion, stir, and pour the egg-cheese mixture over it. Fold into the pasta.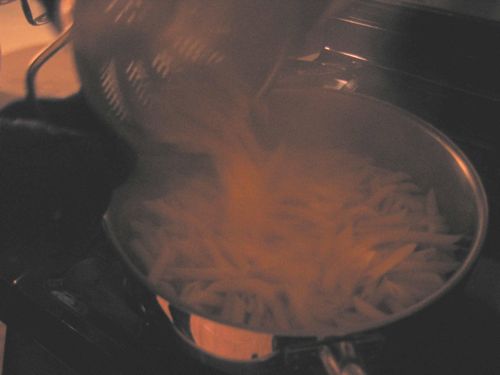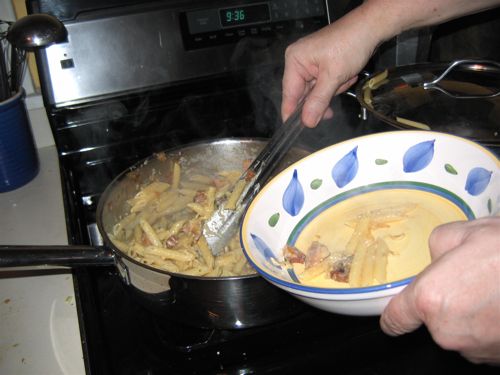 The heat from the pasta cooks the eggs. Grate more cheese over the top, if you like.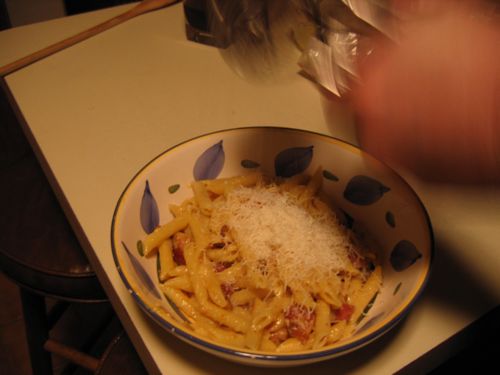 Comments
Add Comments