Jump to navigation
An Oyster Feast at Casamentoís
Casamentos
is just the type of place I love to find on trips. The locals go there; people generally consider it to be the best food of its kind; and the tourists donít bother. Though Iím not sure why. Just look at those oysters.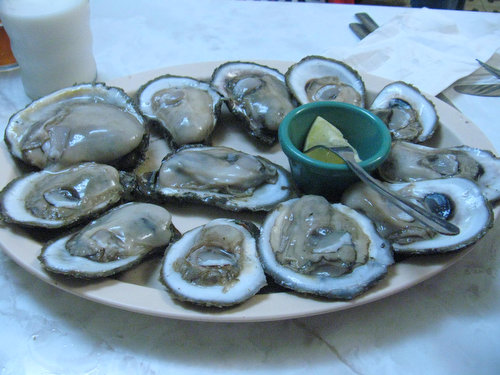 We headed over straight from Delachaise. After all, Casamentoís is not the sort of spot that stays open late.

More Live Oaks: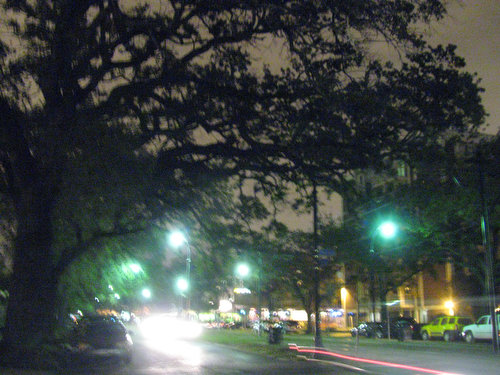 We parked on Constance Street. A lot of streets are marked with tiles in the sidewalk or on buildings in NOLA: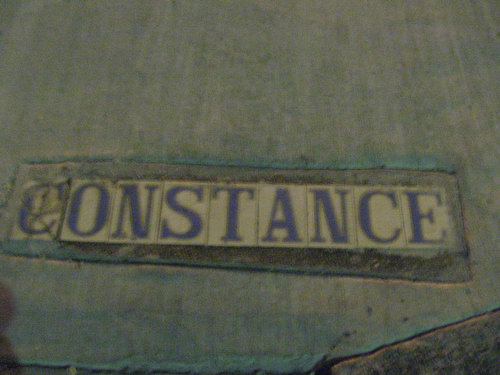 Boo walks.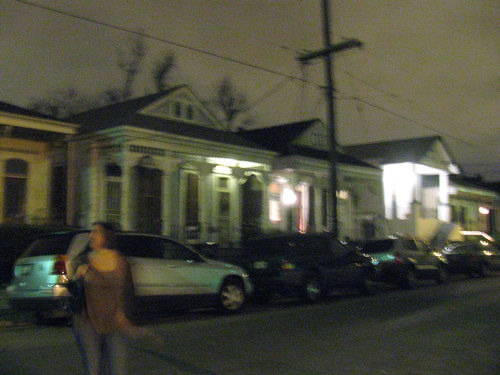 Steve and Jordan had already saved us a table: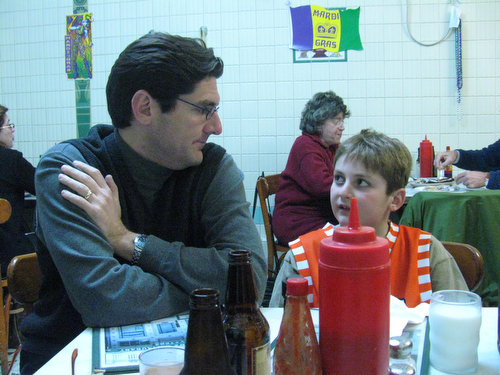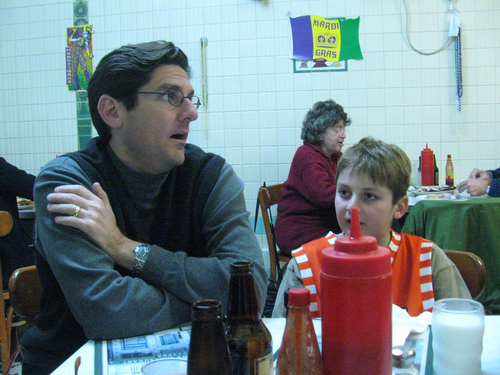 We quickly ordered drinks: the local beer: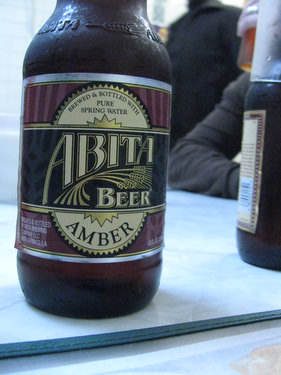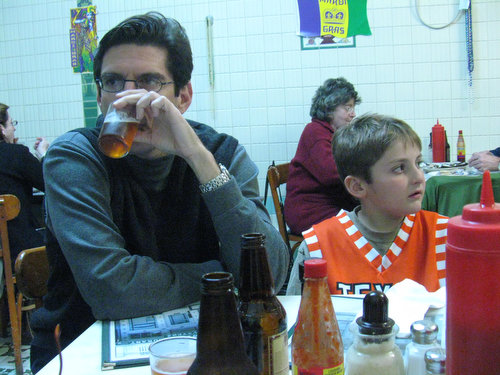 What a lot of people say about this place is how clean it is. And Iím sure thatís a good thing when youíre known for your oysters. All the walls are tile. Joe Casamento opened 80 years ago, he knew a good tile job would make it easy to hose down his restaurant ó another great thing when youíre working with fish.

Speaking of fish....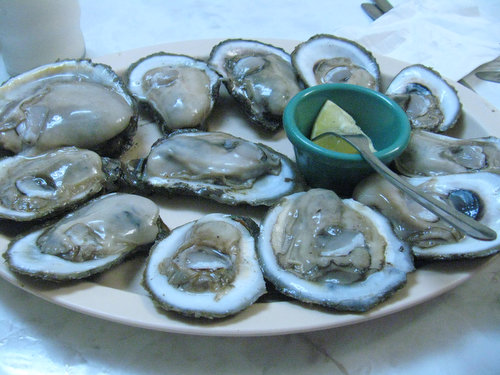 We shared two dozen. I canít remember eating gulf oysters before, but they are unlike the ones weíre familiar with in New York. Theyíre very creamy and sweet ó and donít have a ton of brine. They are absolutely delicious.

We also all ordred cups of oyster stew (I only got it after it was gone!):




And an oyster loaf for each of us.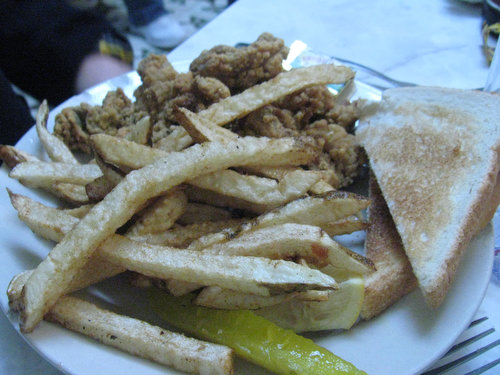 Now hereís the thing about the oyster loaf. You might want to consider it a poíboy. But youíd be wrong. Itís made with white, fluffy bread that collasps into your mouth and lets the crunch of the fried oysters shine through. Some people say itís like Texas toast.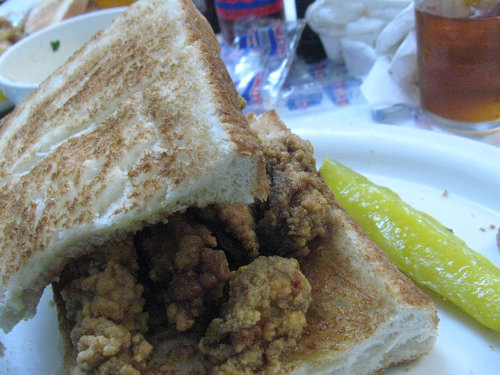 Whatever it is, itís delicious. So are the fries: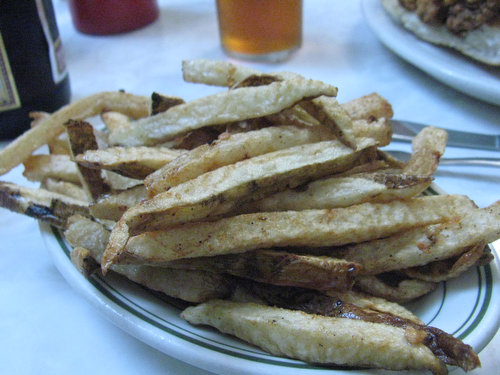 Oh, look, a healthy, balanced and nutritous dinner: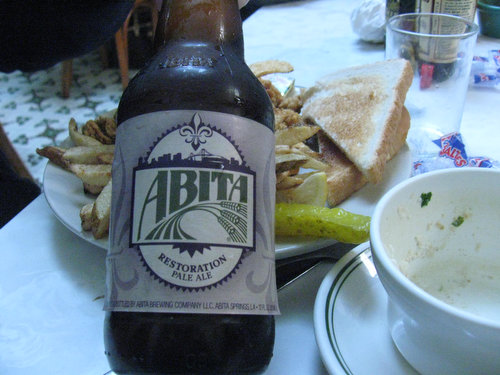 Mardi gras beads on the wall. Itís cominí up folks!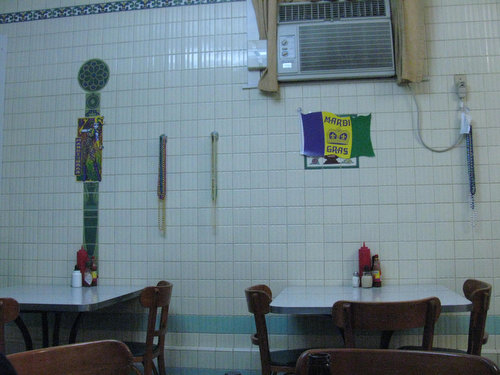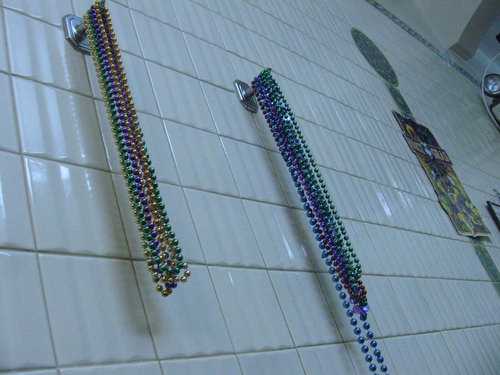 Other happy diners: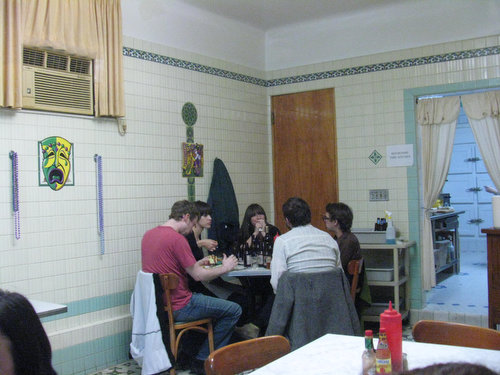 Our happy waitress: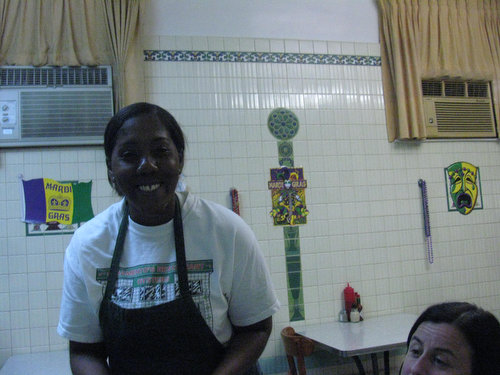 The menu depicts the front of the restaurant: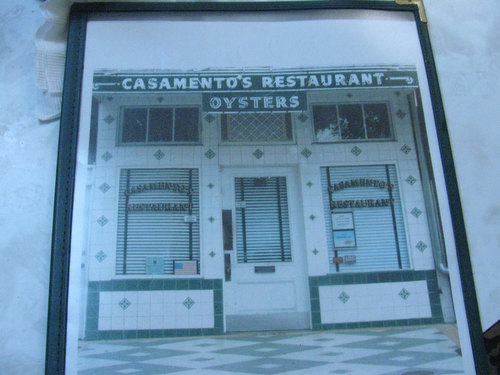 Our happy oyster shucker: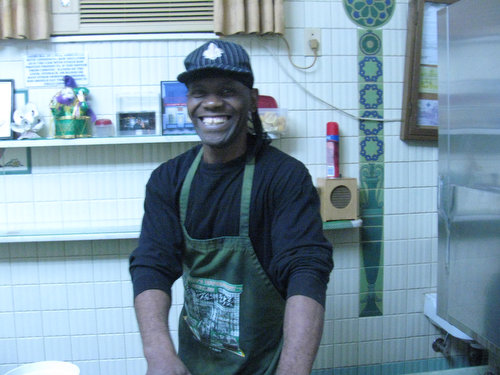 Somebody thinks heís #1.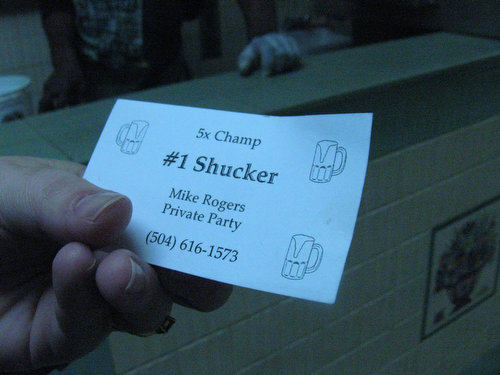 Wow. Fabulous.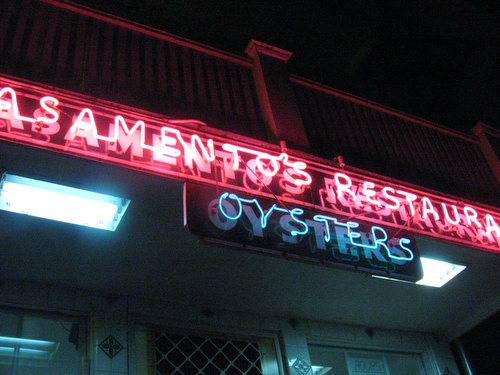 Posing: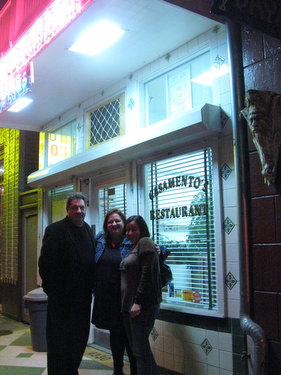 As you can see from this yellow sign here ó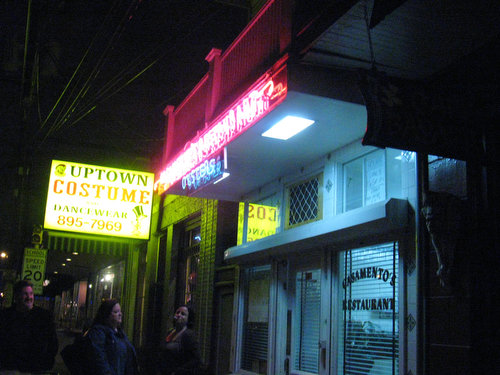 ó thereís a costume shop next door. Check out the duds: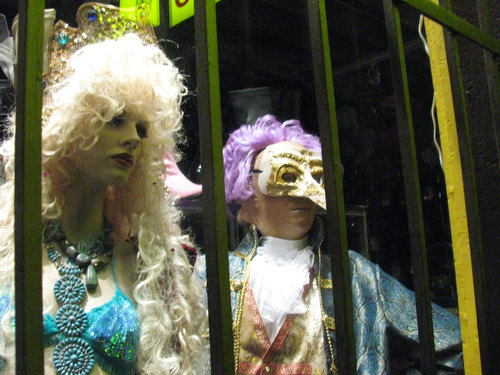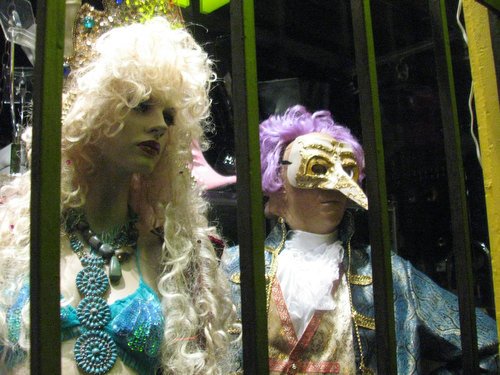 Scary, huh?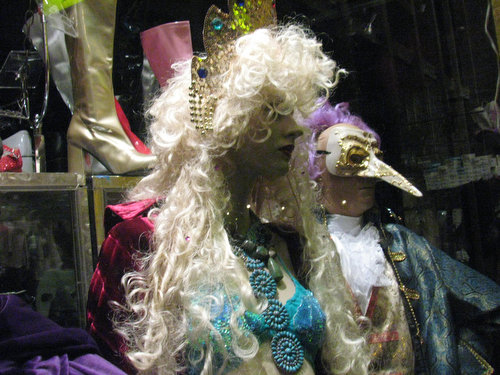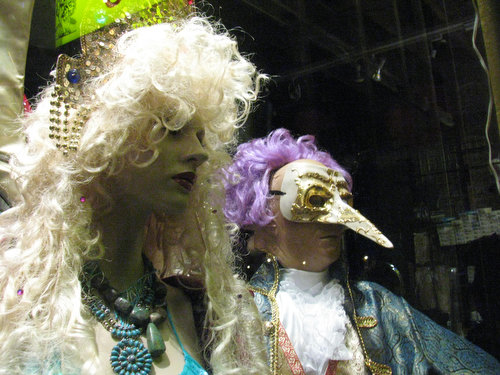 Thereís a cute little restaurant on the corner, too, called La Petit Grocery. It opened recently to great acclaim.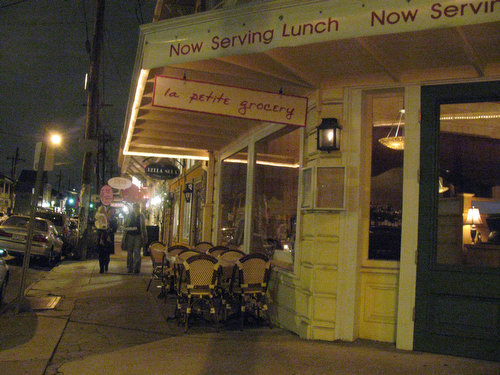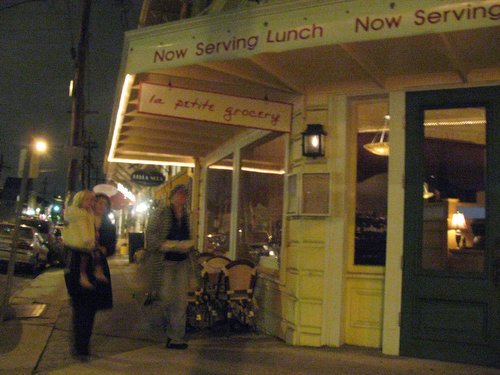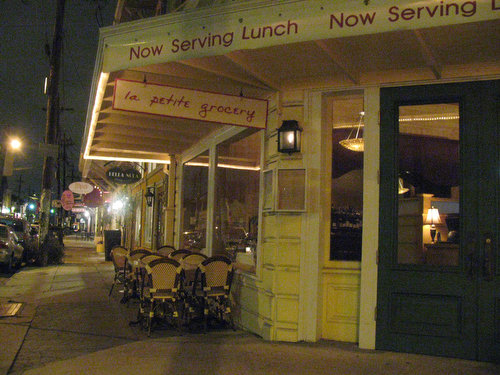 Funny bumper sticker: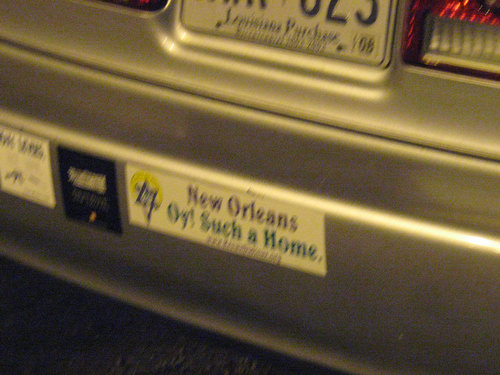 We dropped the boys off at home and headed out for a nightcap at St. Joeís Bar.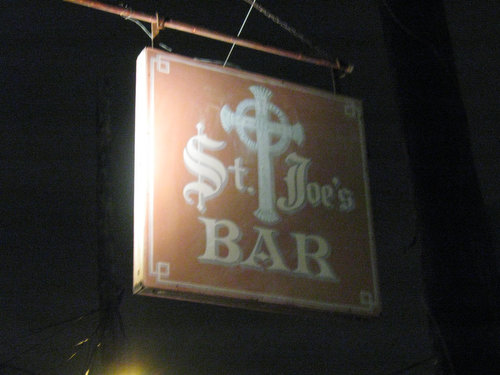 Itís a pub, but they make great mojitos there.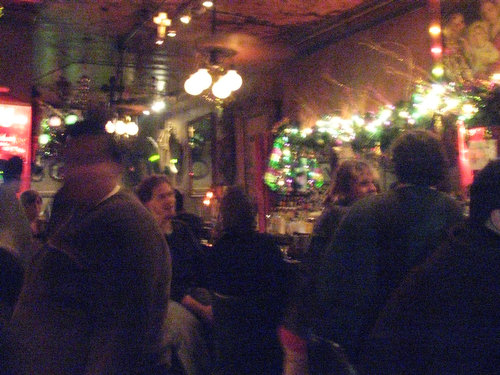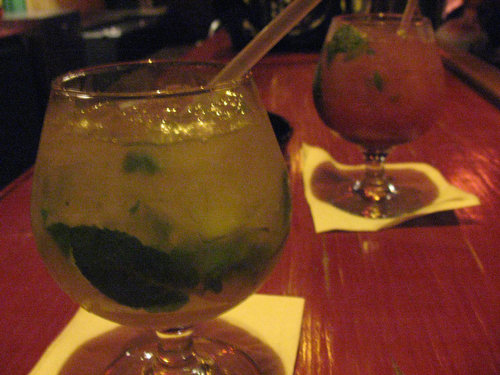 An amazing first night in the Big Easy.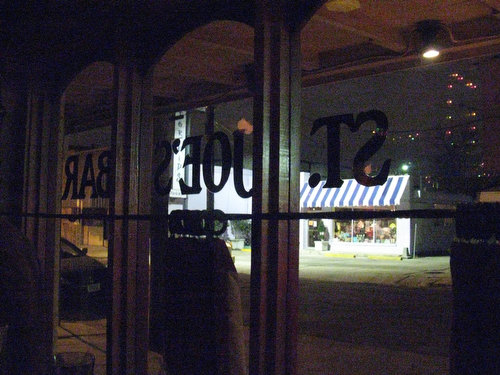 Comments
Add Comments