Jump to navigation
Beignets and Cafe Au Lait at Cafe du Monde
You all knew this was coming, right?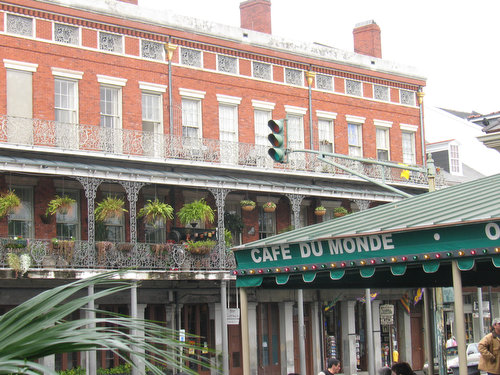 No trip to NOLA is complete without a stop for coffee and beignets at Cafe du Monde.. We made it our first order of business on Friday morning.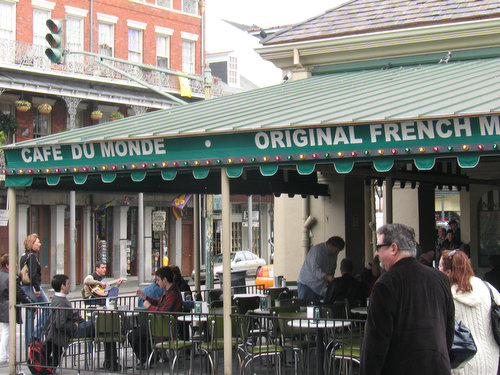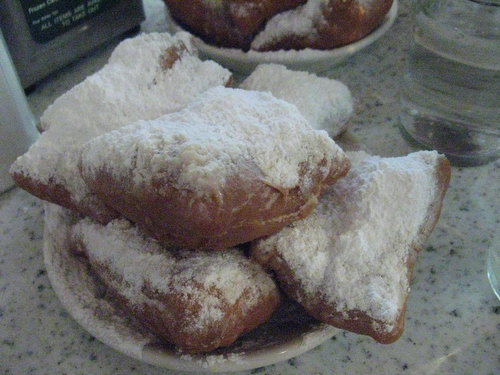 Four cafes and 2 orders, please. It came lickety-split.



Unfortunately, it was pretty cold this weekend, so they had a number of the plastic tarps pulled down around the seating. Nice look, lady: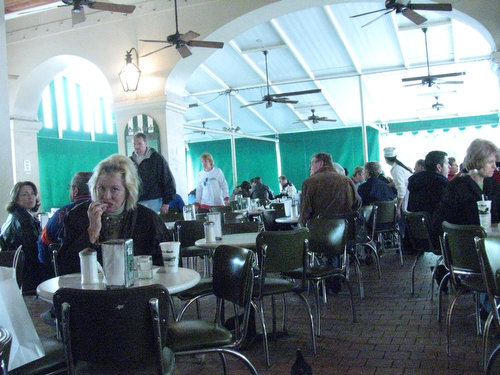 Looking out onto the street: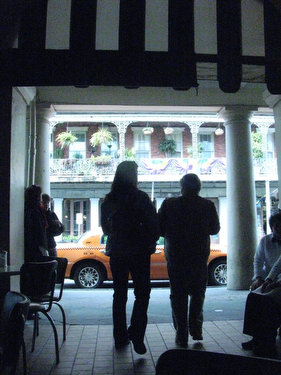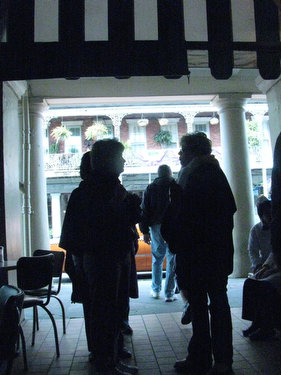 Our waitress kindly offered to take our photo, but apparently had the camera on movie mode:



Here's what she managed to get: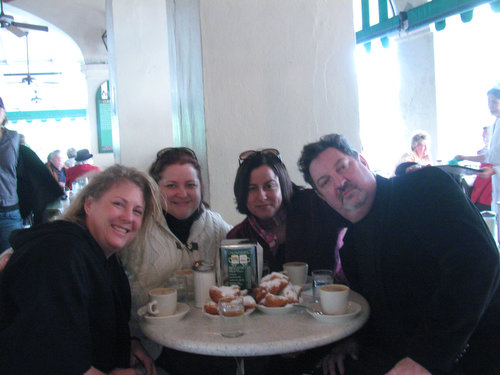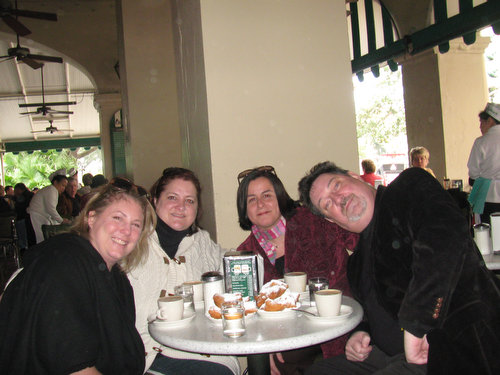 Here's what we managed to get. Mmmmmmm.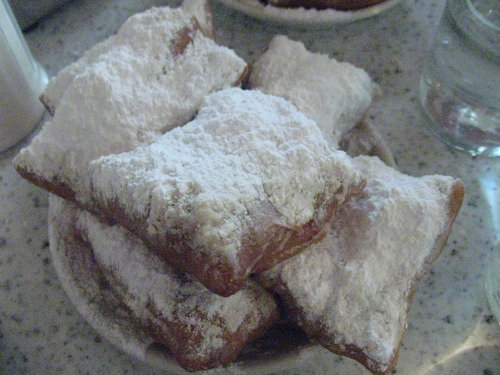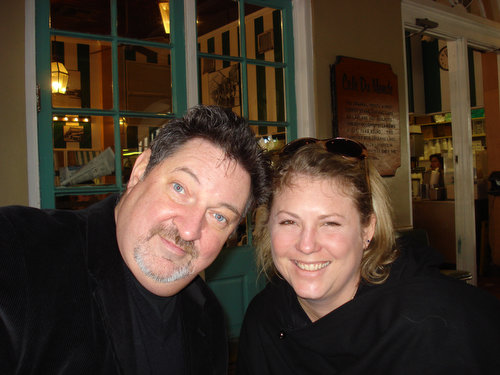 Comments
kko wrote:
Add Comments