Jump to navigation
Cochon. It Means Pig.
And thatís a lot of what we ate at
Cochon,
Donald Link and Stephen Stryjewskiís hip new restaurant. That is, except for the alligator.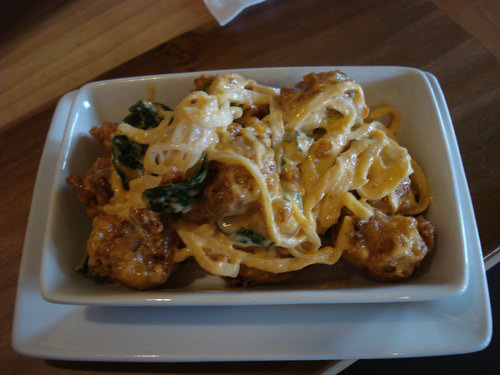 Cochon opened in spring, 2006 ó six months after Katrina. Itís Cajun food, all gussied up. The restaurant and its environs are sort of like that, too. The the neighborhood looks a little gritty from the outside ó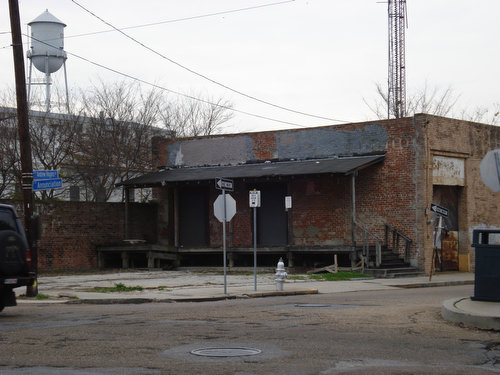 ó but the restaurant is all fancy-pants: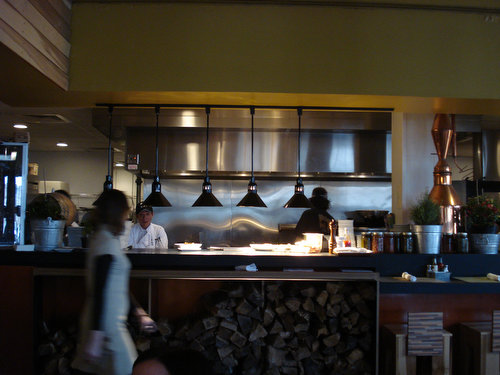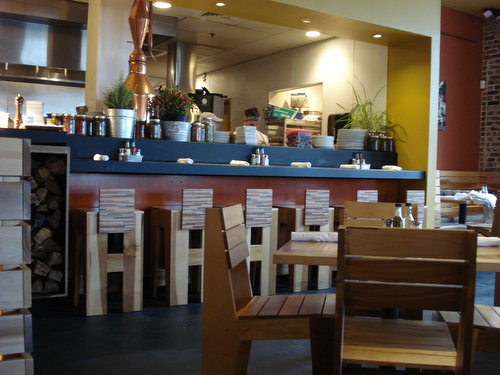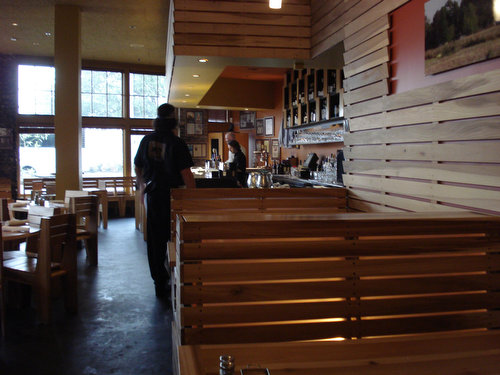 H and Boo: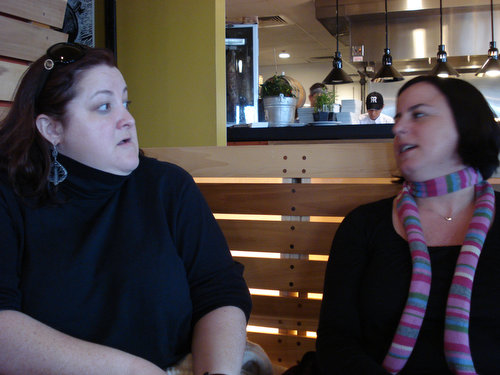 Oh, look! Another photo of Greg and me at a table! (Look for a lot of those this trip.)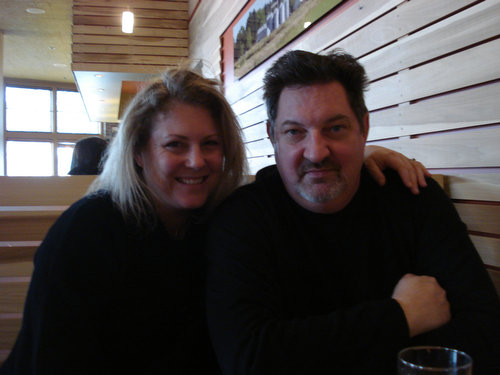 Le menu: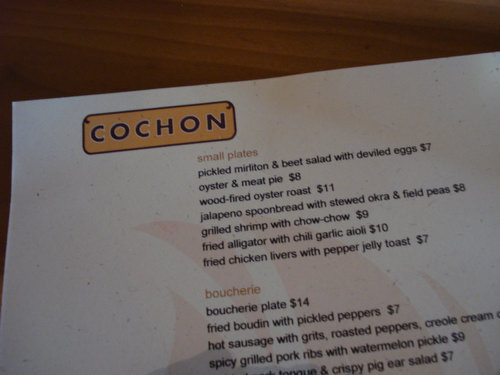 The essentials of life: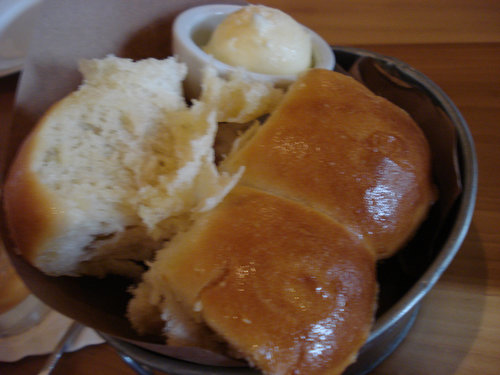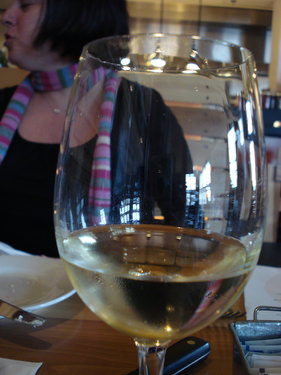 As you can see, the bread was very rich and buttery.

So we started with that alligator. It was terrific. It has almost a Thai spice to it.... perhaps it was sirarcha? And then it was balanced with the sweetness of the vidalia onions on top. The meat itself had a great texture... like lobster tail but without the stringiness.

We also had hot sausage with grits, roasted peppers and Creole cream cheese: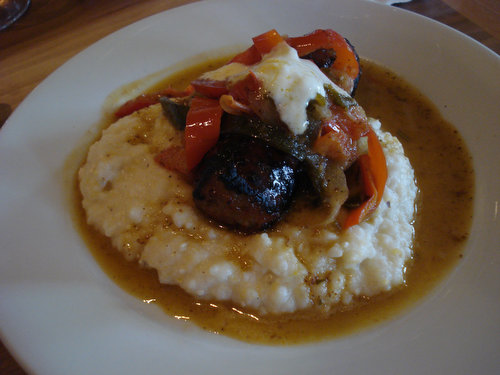 Creamy, but with the pop and spice of the sausage. Real nice.

The boucherie plate: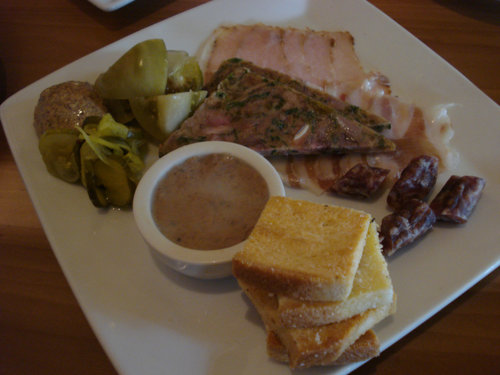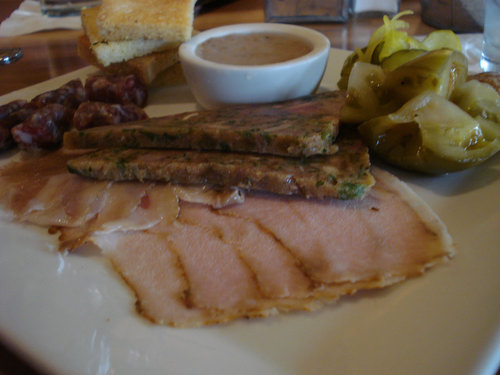 Yes, we were having all things pork. All of it was fabublous. Tasso was on there, and lardo and a pate and a terrine....

And the gumbo: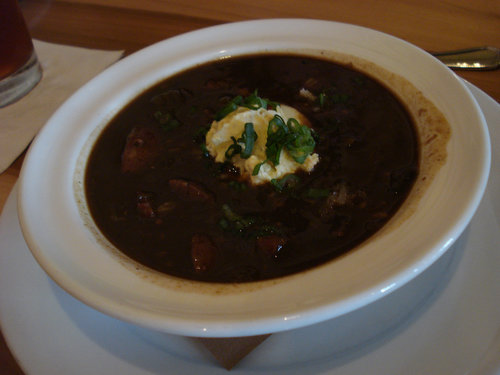 Maybe I donít get gumbo? This one tasted muddy to me. I didnít like it. And the egg was a little hard to share among four people.

We were still able to do a pretty good job: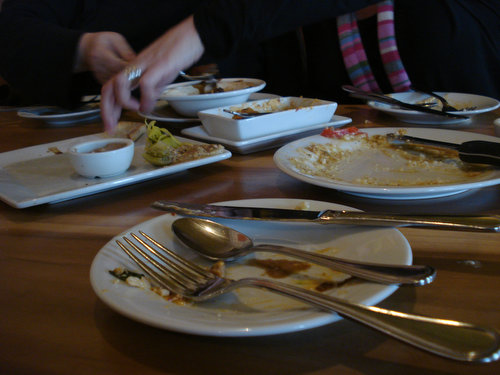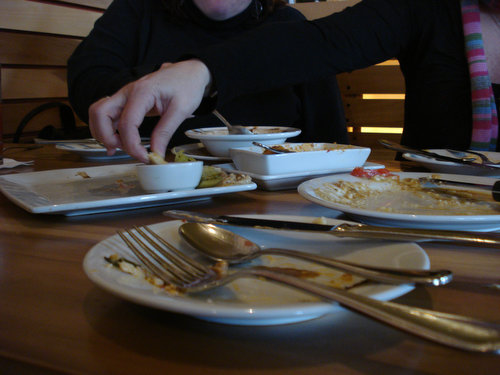 Boo is happy.




Mmmm, strawberry and pear cobbler with sweet ginger buscuits: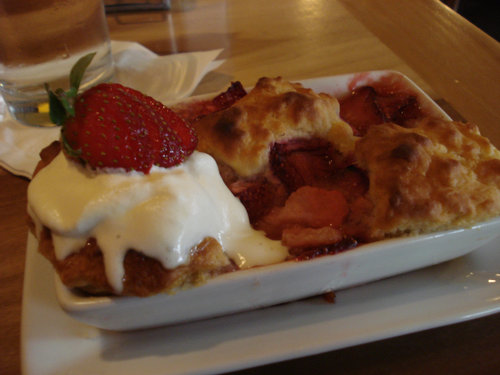 Lemon-Buttermilk pie: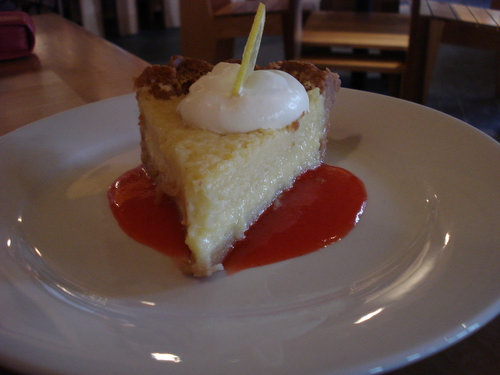 Delicious.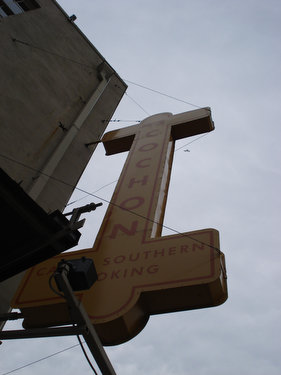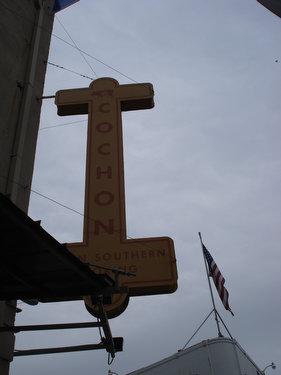 Comments
Boo wrote:
mothergoose wrote:
Add Comments