Jump to navigation
Heaven in a Plate of Bacon
I have two words to help you best understand
Elizabeth's:
Praline Bacon.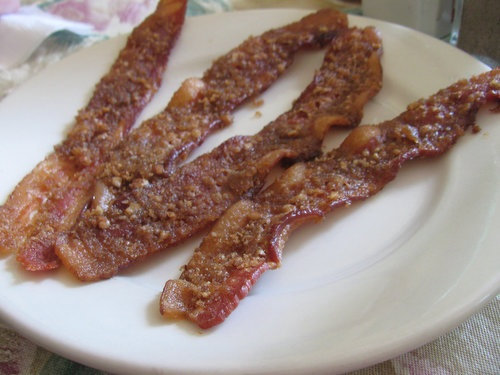 Seriously. As if you could improve on bacon. But you know how when you dip your bacon in the maple syrup from your pancakes and there's something so delicious about the salty-sweet mixture? That's the idea behind praline bacon, but you're adding sugar and nuts instead of syrup. It's totally, totally amazing.

They also do a killer bloody mary at Elizabeth's.




It's a cute little cafe in the Bywater, a neighborhood east of the French Quarter.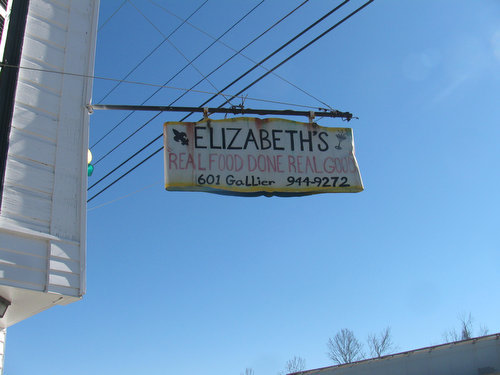 It was especially busy this Sunday morning because the New York Times had just mentioned it in its "36 Hours in New Orleans" article. These dorks were holding the article outside the door of the restaurant: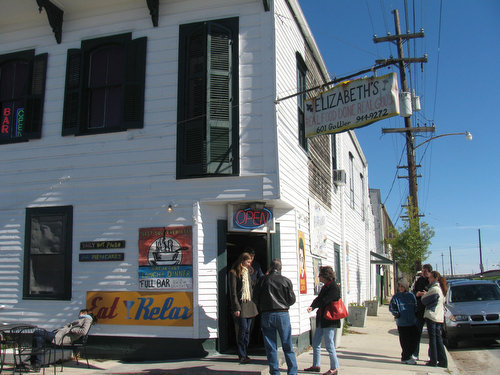 See?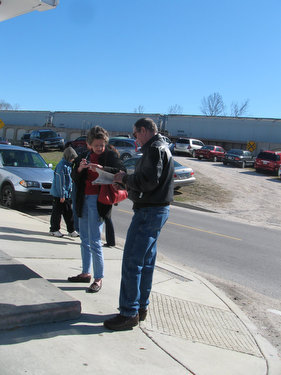 There are cute signs outside, too: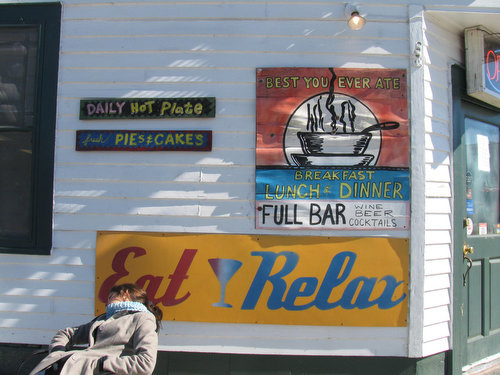 There is a downstairs part —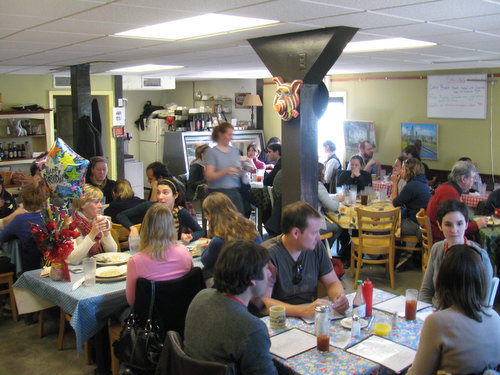 — but we ate upstairs, in ...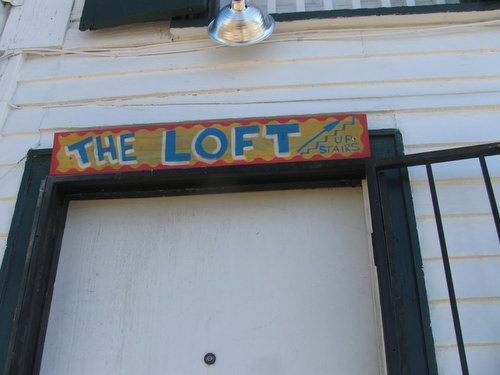 There's a big bar and lots of TVs: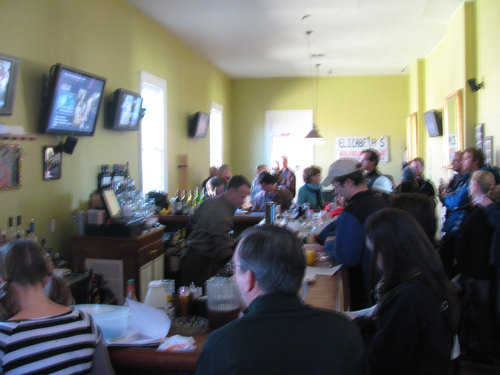 And another auxillary room off to the side. That is where we sat, among the art: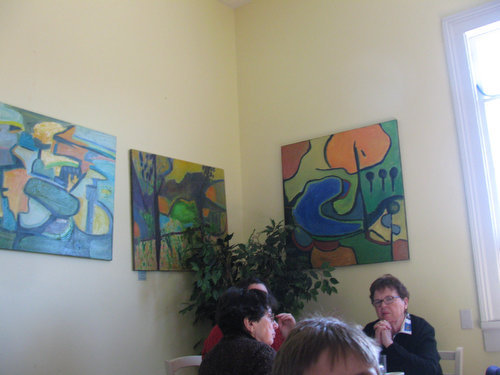 I ordered mimosa: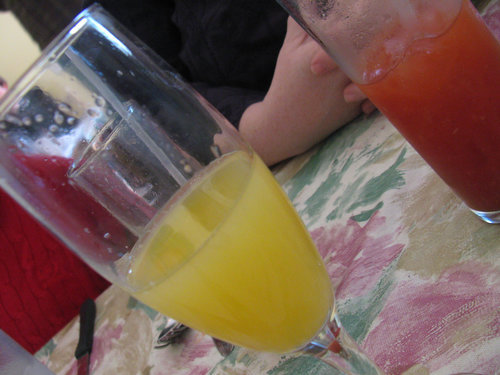 H and Boo: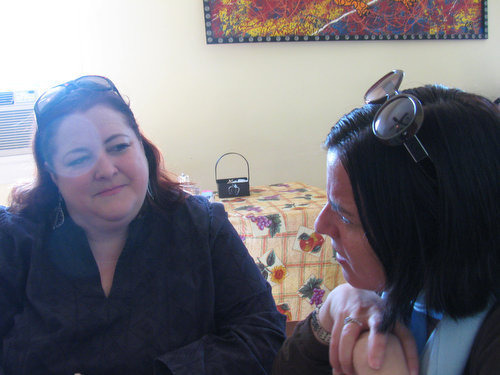 The obligatory "Liz and Greg at the table" shot:




Jordan came along for the meal: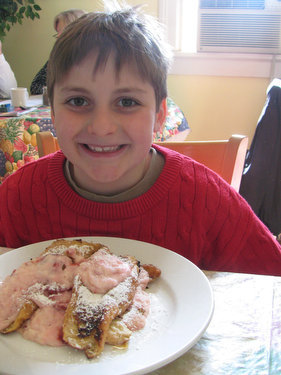 He ordered strawberry-stuffed French toast.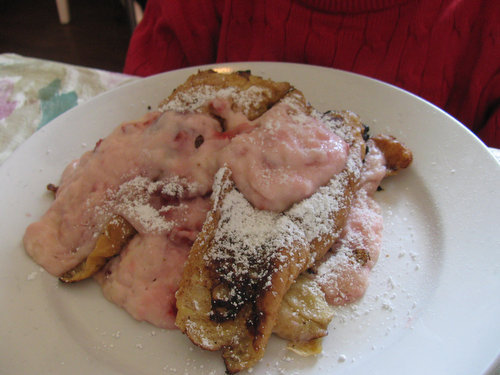 It was sinful.

Besides the bacon, we shared for the table... biscuit and gravy: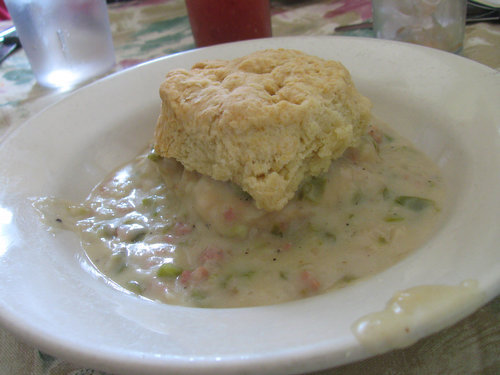 I don't know what says Sunday brunch more than biscuits and gravy and strawberry-stuffed French toast.

That is, I suppose, except poached eggs over crabcakes with hollandaise and grits: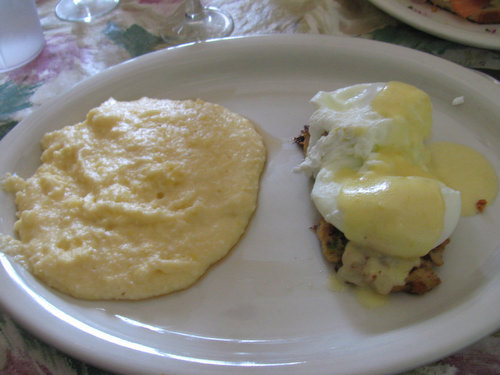 Close up on that?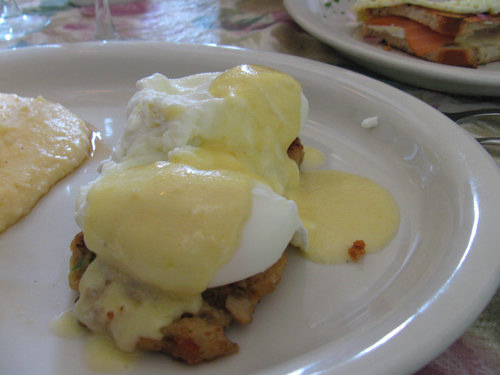 Boo got the smoked salmon croque madame: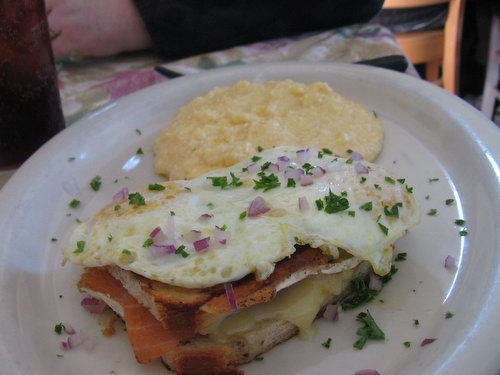 The hunna got sausage.




And H got the super-slam breakfast.... eggs over ham AND French toast underneath: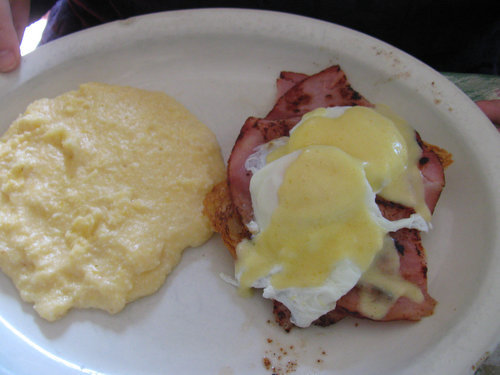 My only complaint were the grits. They got cold, so they were a little like one of those fake food plastic things... when you stuck your fork under the edge, the entire mound of grits came unstuck from the plate: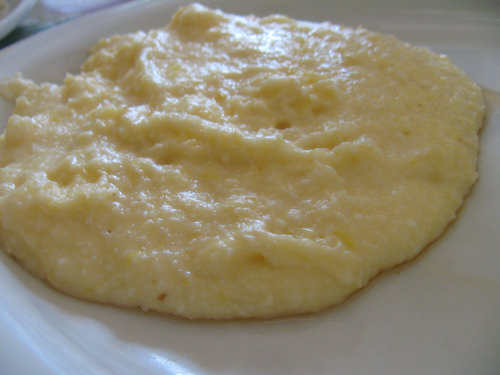 Yes, we were full.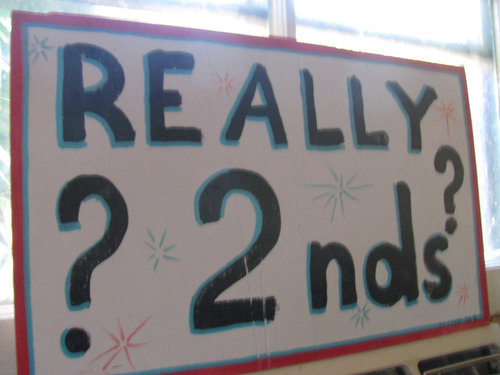 But very happy indeed.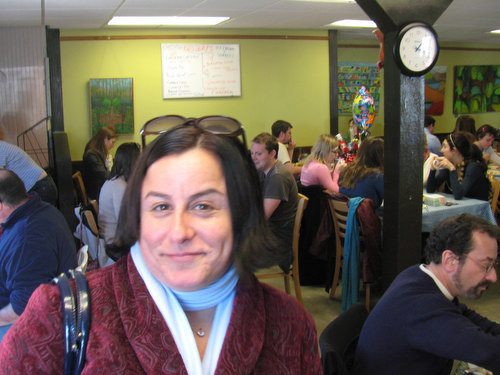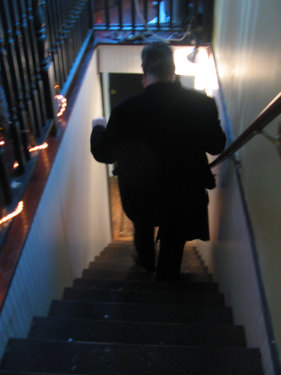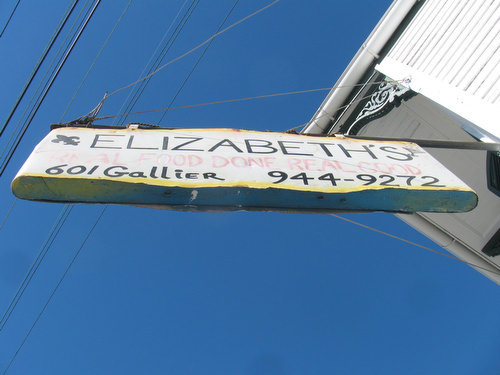 601 Gallier St, New Orleans. 504-944-9272.
Comments
Add Comments