Jump to navigation
Farewell Dinner at Camellia Grill
I wouldn't say the burger at Camellia Grill is the best one I've ever had. But I will say this: Visiting a classic New Orleans institution was a wonderful way to wind up our visit.
The thing about Camelia Grill — a diner, really — is the waiters. They make you laugh and smile and call out your order in a sing song way.





Our guy was named Peanut.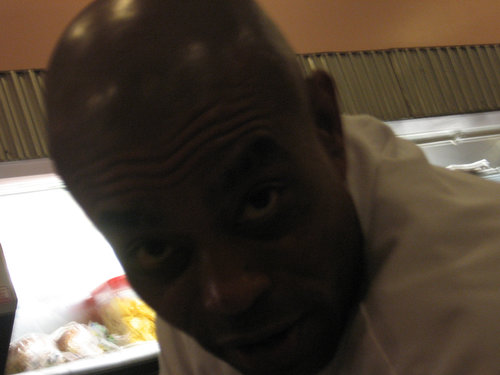 He marks up this sheet when he takes your order: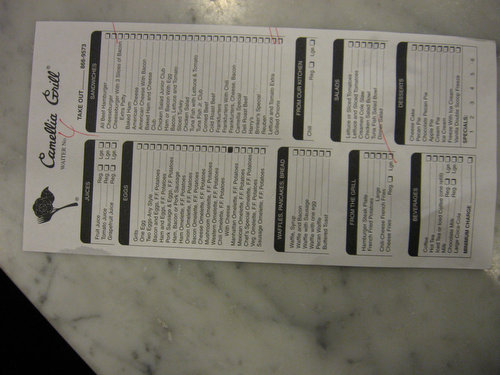 Here he is, scooping Blue Bell ice cream (a Southern favorite) to make a delishy shake.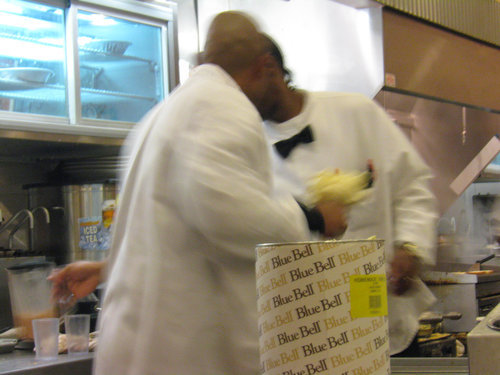 Delishy shake: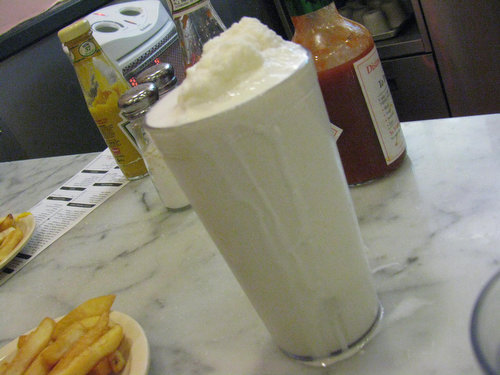 Waffles are cooking: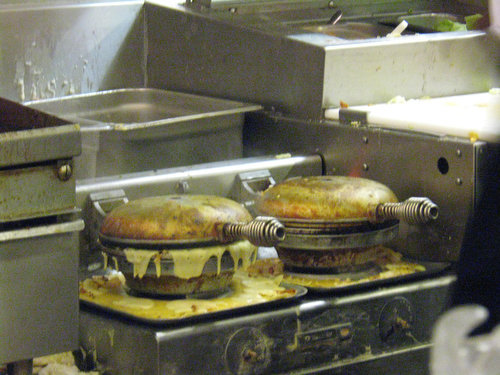 Weird-lookin' cheese fries: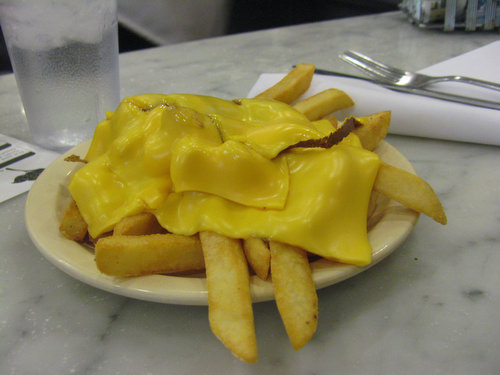 Regular fries: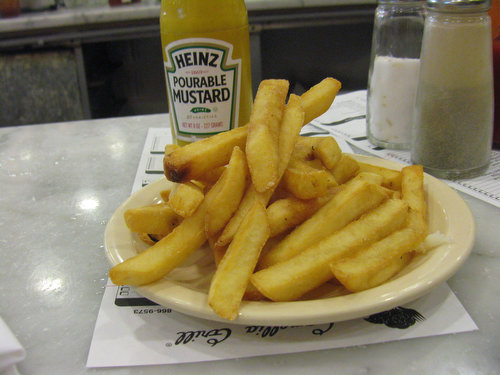 The crowd: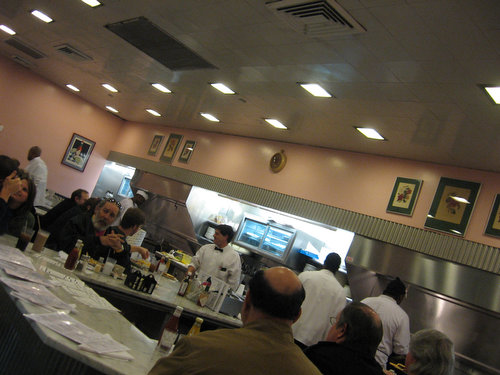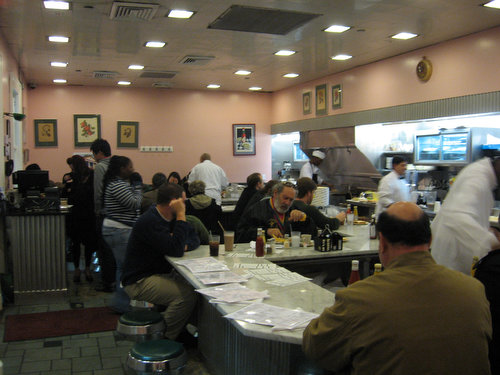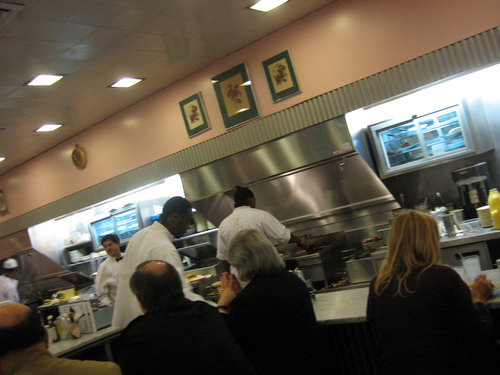 The burger: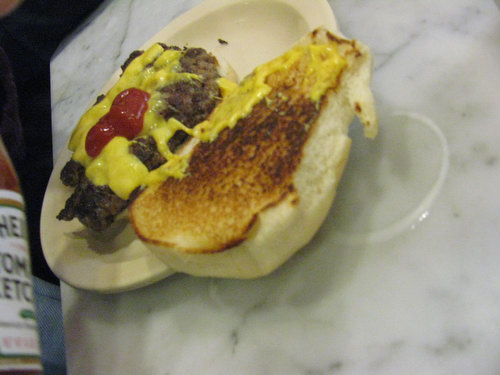 With onions: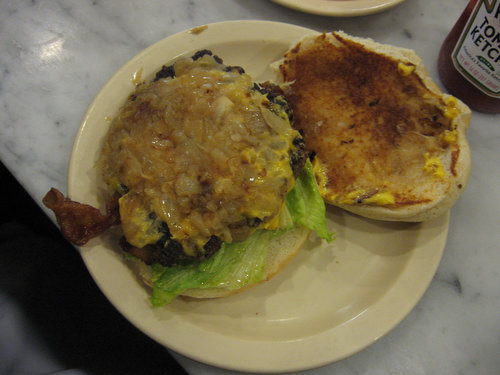 Goodbye Camellia Grill!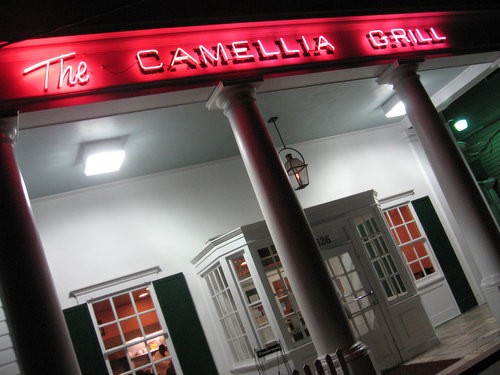 And goodbye New Orleans! We hope to come back soon.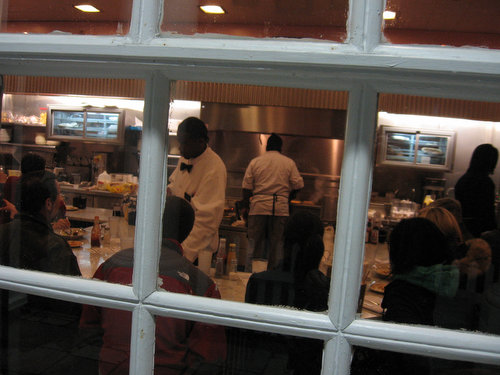 Comments
Add Comments