Jump to navigation
Brunch at Harry's Burritos
There's a newish Tex-Mex place in town, and Greg and I were eager to try it. We invited Joe and Alex along to do so. We were all very happy.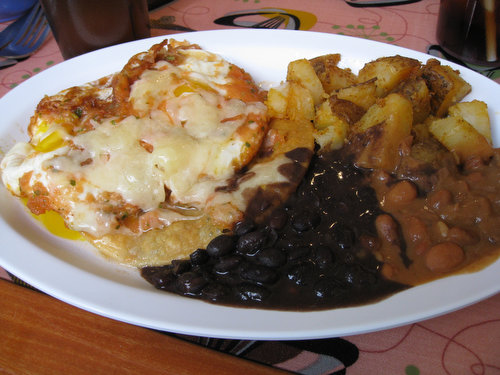 That there is the heuvos rancheros. Sanborns? El Pendulo in DF? No, they were not. But they were tasty, especially with a hangover.

Joe ordered the shrimp jamabalya taco. He reports it was good.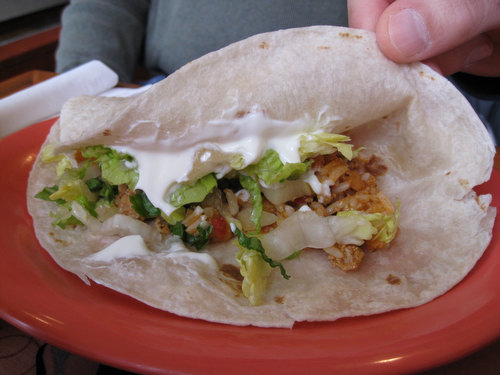 Greg ordered chilaquiles — which is spelled chile quiles on the menu.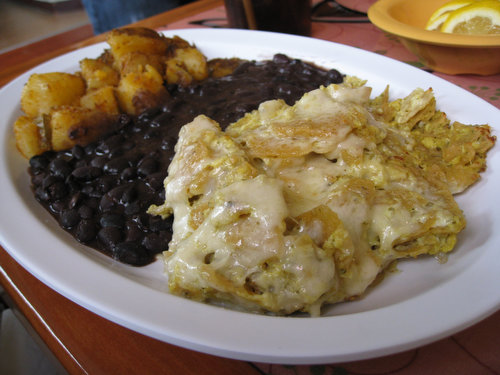 It's very tasty, tho I would have prefered a poached or fried egg.

And speaking of eggs, this dish was advertised as an omelet: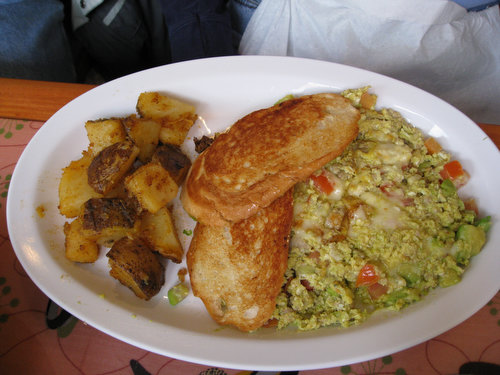 It looks more like a scramble to me. But it was very good, with chorizo, jack and other accoutrement.

The boys: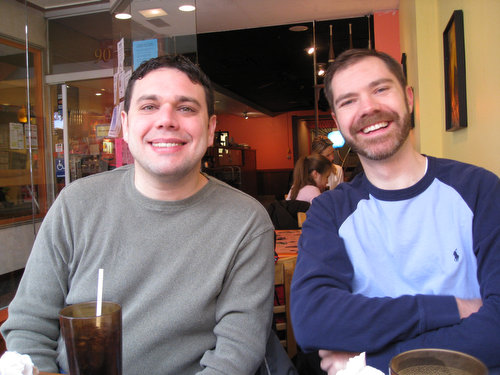 The entrance: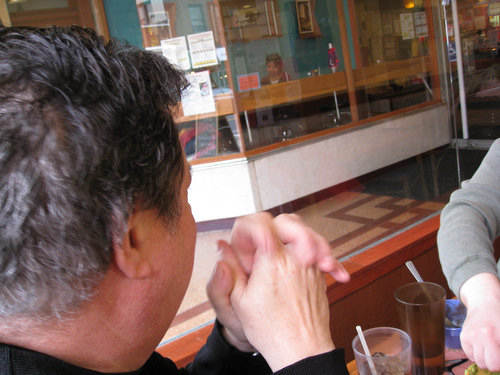 The hall: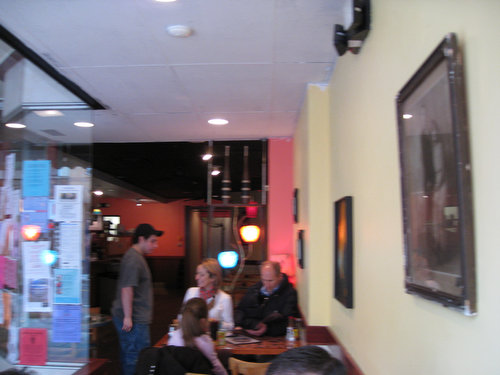 We'll be back.



Comments
kko wrote:
Add Comments