Jump to navigation
The Aviation, Again
I couldn't pass up the chance for this photo to have a lead spot, so let's all enjoy (once again) the recipe for Aviations: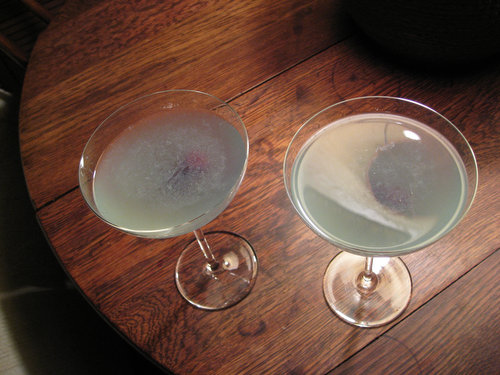 In case you missed it the first time.

2 ounces gin
1/2 ounce creme de violette (or maraschino liqueur)
1/2 ounce lemon juice

Combine all in a cocktail shaker with ice. Shake vigorously and strain into a chilled cocktail glass. Garnish with a maraschino cherry. Or two.

Yield: 1 drink.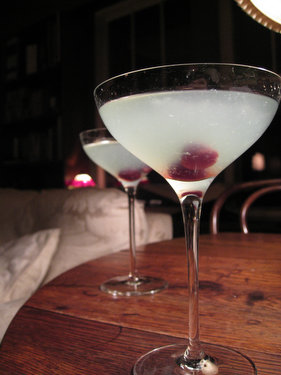 Comments
Add Comments