Jump to navigation
How To Butcher A Beef Tenderloin (AKA Getting a Chateaubriand and Filet Mignon from One Big-Assed Piece of Meat)
We had the occasion to buy two huge tenderloins for a party in February and decided to butcher them ourselves. We found it wasnít as hard as we thought. Warning: this post is not for the squeamish.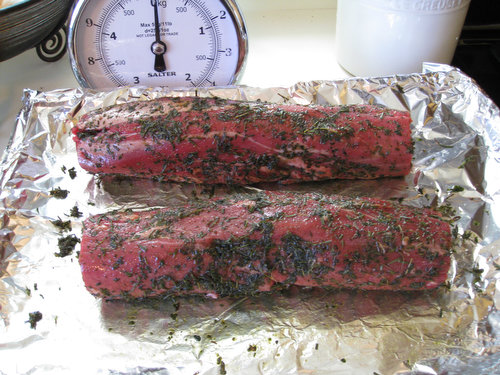 We started with one huge tenderloin, filled with fat. First thing you do is trim it.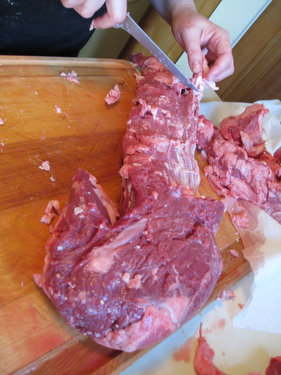 Get all the fat off you can.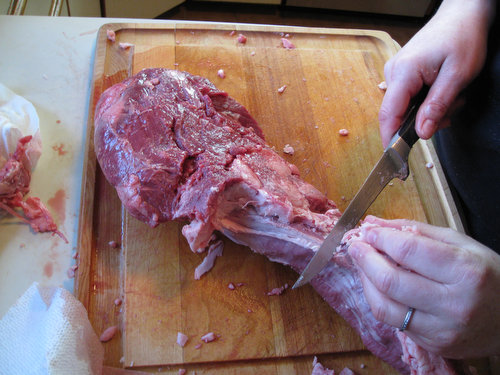 After that, you need to remove the tenderloin from the chateaubriand at the top of the loin. It fits in there like a hat. Pull the brims of the hat up as far as you can and then get your knife in there and cut off the hat.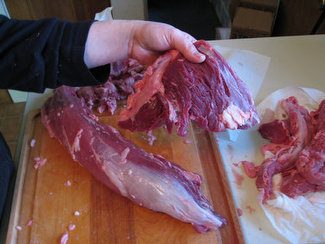 Now you are left with the loin. It will be uneven ó have a head and a tail, if you will. Cut off the head and the tail so you have a piece of meat thatís the same size all the way through: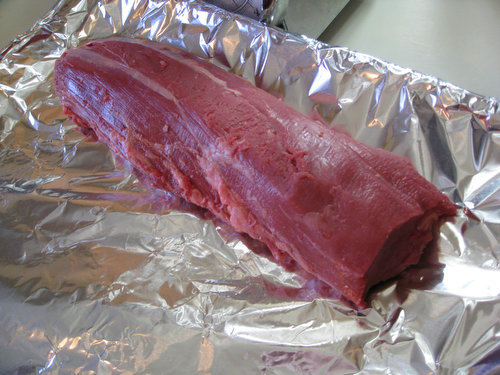 Then season and cook as you like.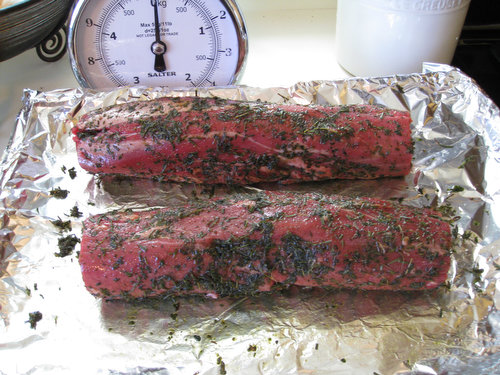 As far as the chateaubriand and the scraps?

Pat the chateaubriand together until its also a similar shape all the way around: a square, pretty much. Tie it with butcher string and cook it however you like.

We grind the scraps to make delicious hamburgers. Youíll need to add a little of the fat for that, because filet mignon is so lean.

Enjoy!

Comments
Add Comments