Jump to navigation
Lunch at JoJo: with Karen!
We figured it's been nearly 2 1/2 years since we've seen Karen, our great friend from Australia. Indeed, it's been so long that she has never made an appearance on SCF. That's right. Since its inception in Fall, 2005, we have not seen Karen. It was appropriate, then, that we shared a fancy lunch to mark our reunion. We settled on
JoJo.
The pea soup? It tasted of spring.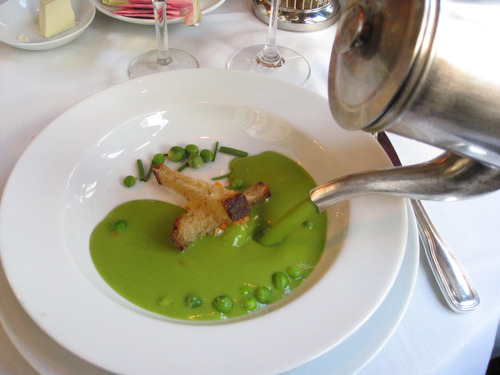 Greg and I took the occasion to make a Big Day of Fun in NYC. Knowing this often means a bunch of cocktails at the end of the BDoF, we decided to train it in.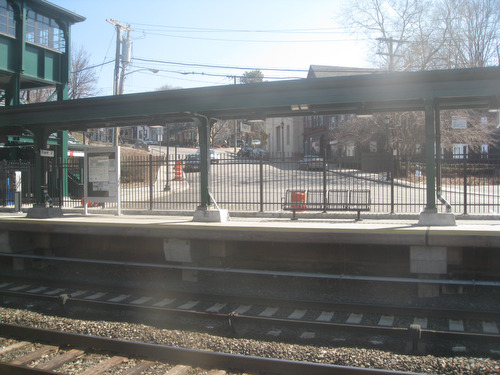 Pretty Palisades out the window: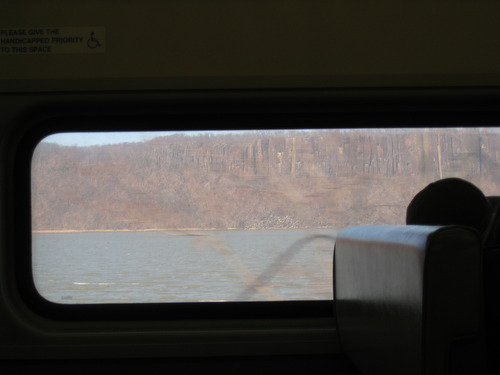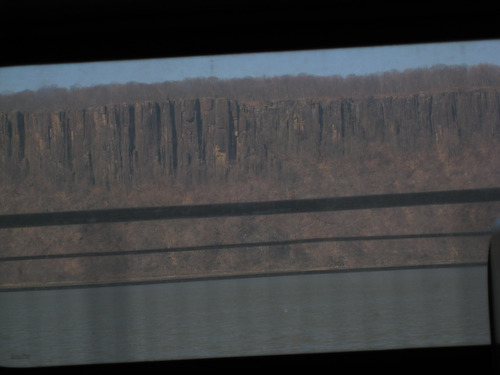 After we alighted from the train —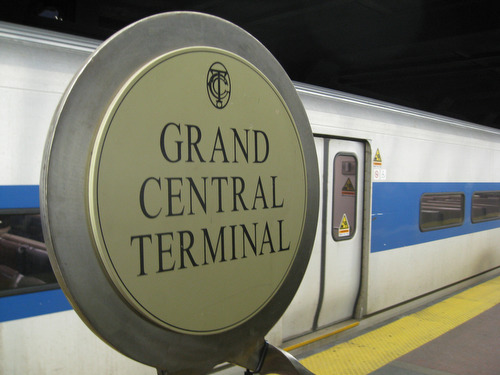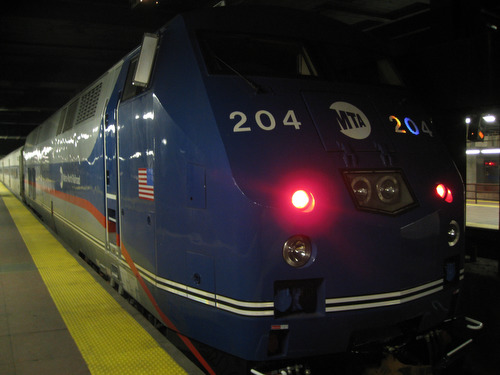 We decided we were going to take the northeast passage, so headed to the back of the tracks: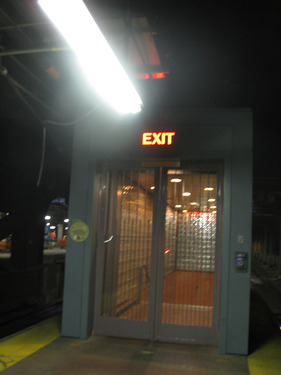 Alas, it was locked up, perhaps because they figure weekend train travelers don't know the sneaky way to talk north out of GCT.

That's OK, it's always nice to walk in this beautiful building: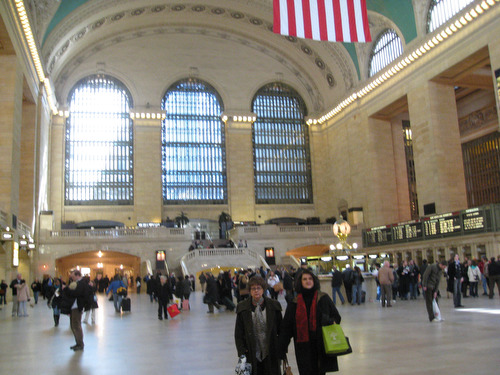 People were getting information from the information booth: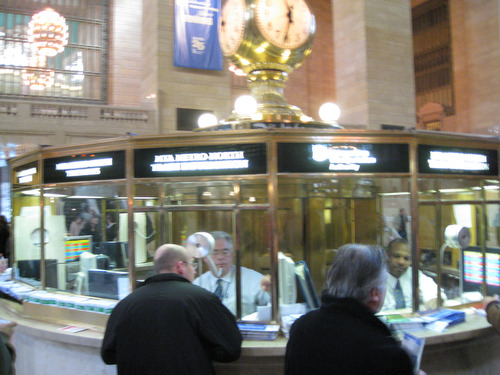 On the way up to JoJo, we saw a mayonnaise commercial being filmed.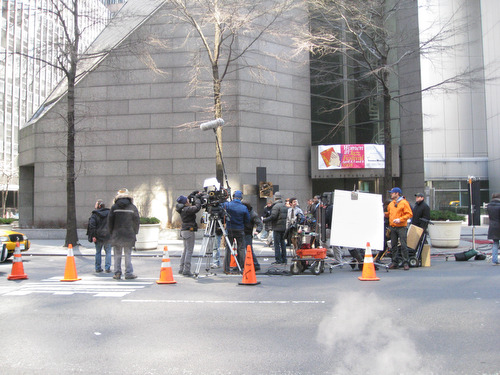 Not really, but that's what Wilso likes to say when people bother him on location. "What are you filming?" they ask, with stars in their eyes. "Mayonnaise commercial," he deadpans. "Oh."

You can feel the disappointment, right? At least they walk away. Most of the time, anyway. Somebody once lit up like a Christmas tree. "I love Hellmans!"

Yes, we're a family of dorks. Witness: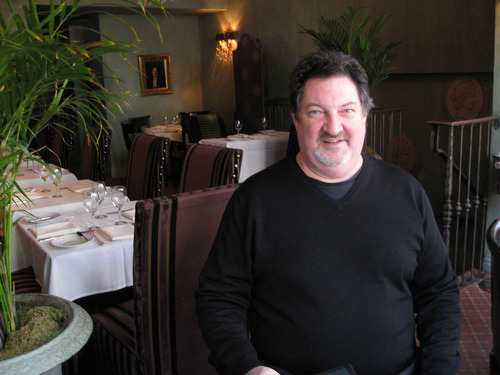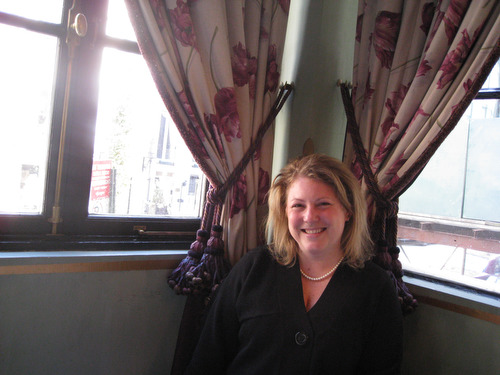 We are now in JoJo, waiting to see Karen!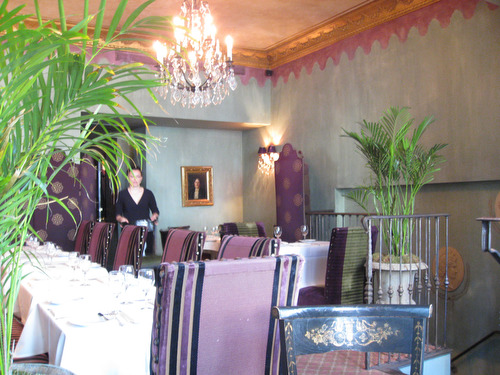 We browse the menu: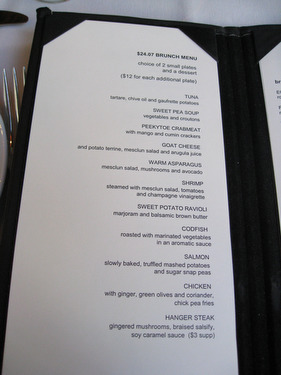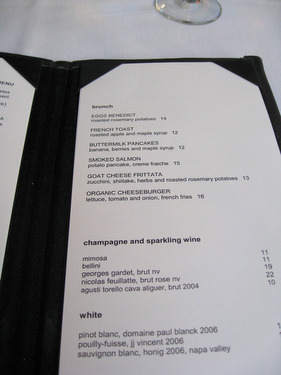 And order cocktails: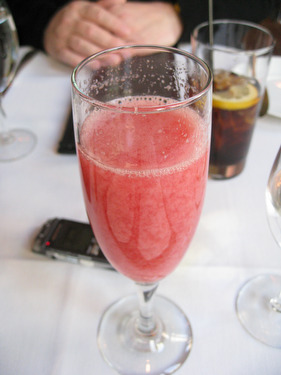 HI! KAREN!!!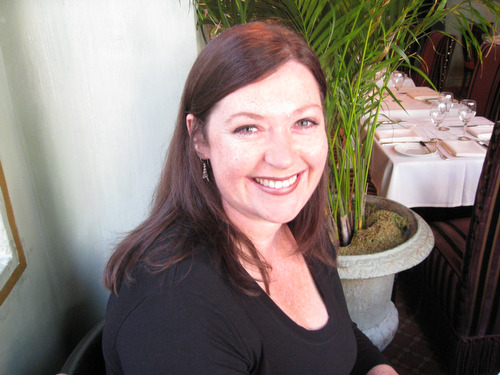 We chatted and chatted and chatted, catching up: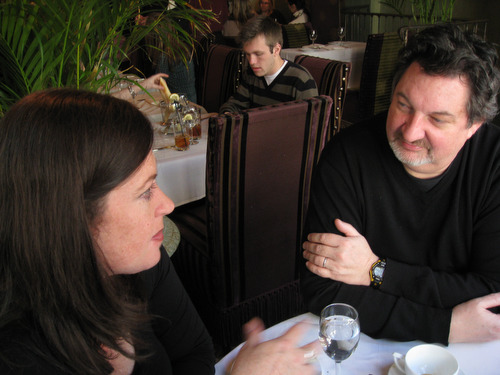 For those of you who don't know, Karen and I met backpacking through Europe ages ago. We were both at the bar (shocker) in a youth hostel in Paris. I was lamenting that my ATM card had broken in half; she was upset that British Airways had lost her luggage. We became friends and pal-ed around Paris for a few days. We exchanged addresses and went on our separate ways.

Three weeks later, we ran into each other while waiting in line to change money in the Venice train station (this was before the Euro!). We decided it must be fate and spent 10 days travelling Italy together. We've been friends ever since.

We ordered. Being the food people that we all are, we couldn't resist getting "an app for the table." This time, it's the peekytoe crab salad: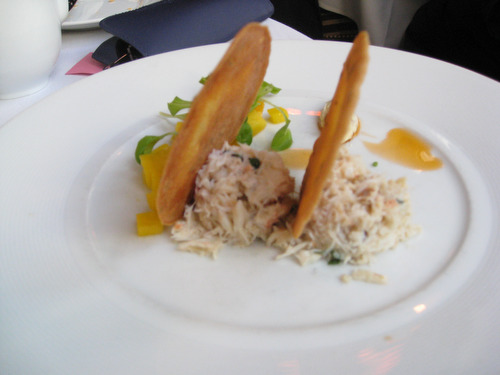 The cumin seed in the crackers was lovely.

I had the soup, which I adored: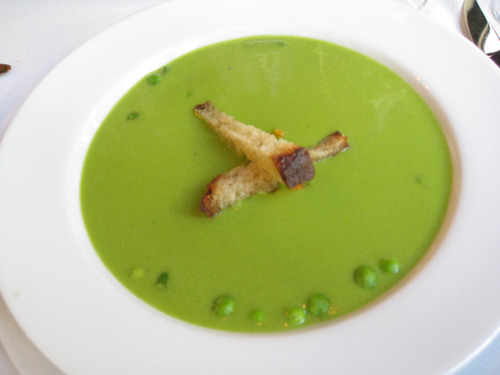 Karen had the warm asparagus: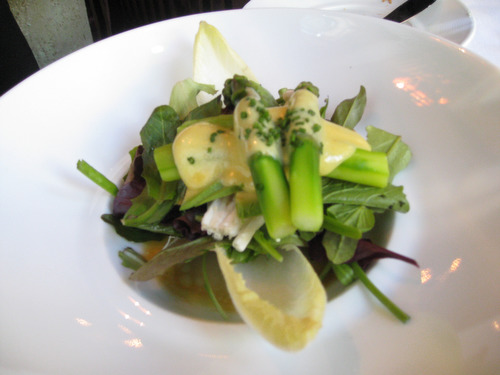 Great. And Greg had the potato-goat cheese tart: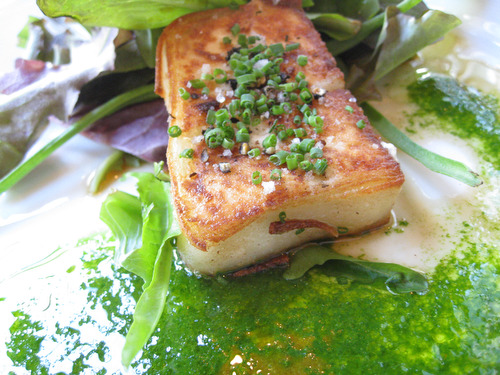 Also great.

For our mains, Karen got the steak: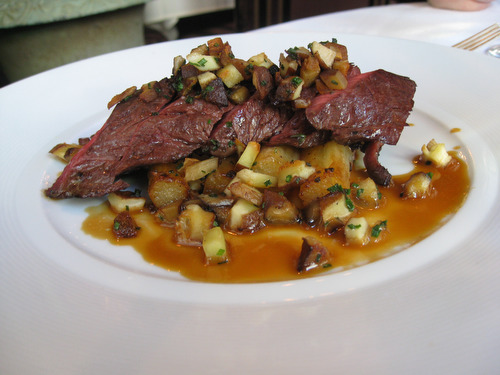 Greg had the cod: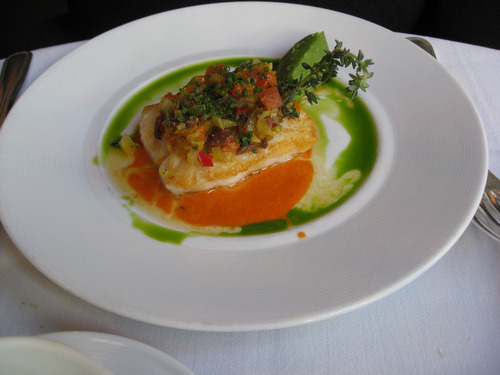 And I had the chicken: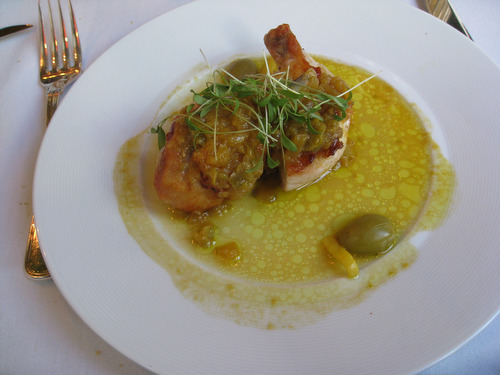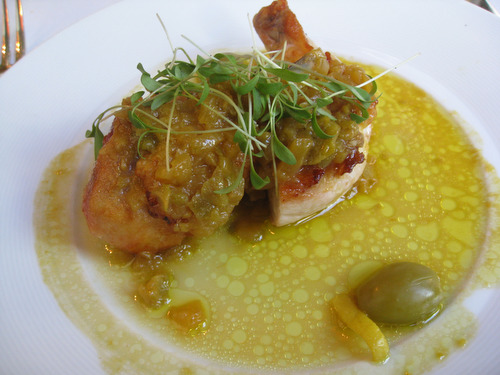 I loved the orange zest and the ginger sauce. Greg's was fresh and tasty. The flavors on Karen's were great, but the meat was cold.

We got a bunch of fries: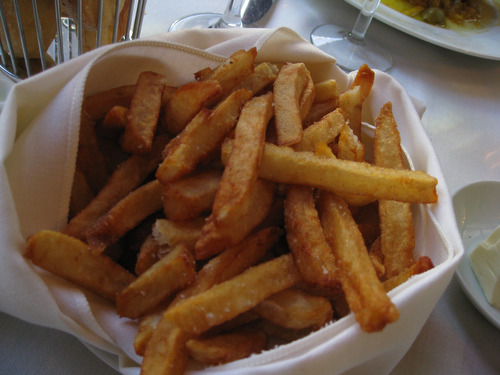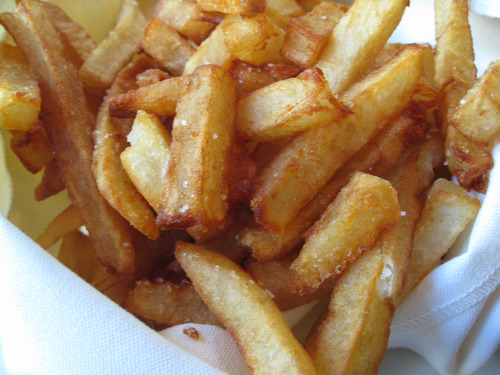 I also had a side of chick pea fries with mine: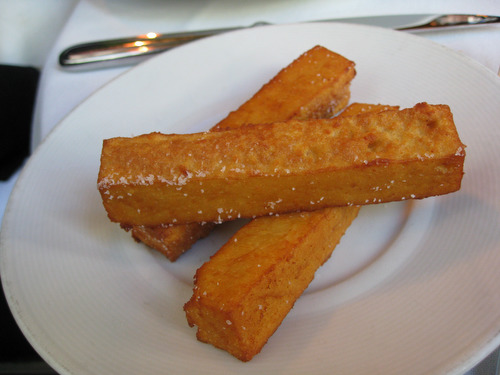 We were allowed the choice of two desserts. Of course we got them both. A selection of sorbets: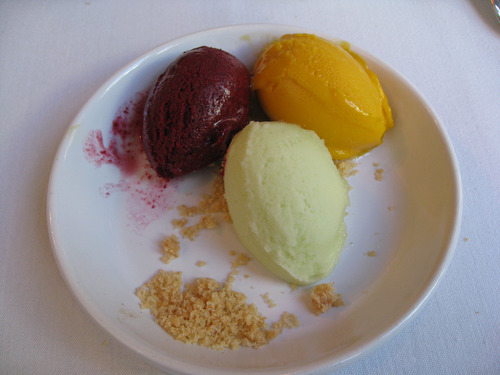 Banana in phyllo: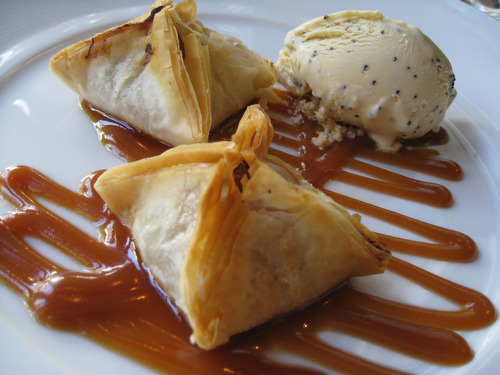 More dorkage: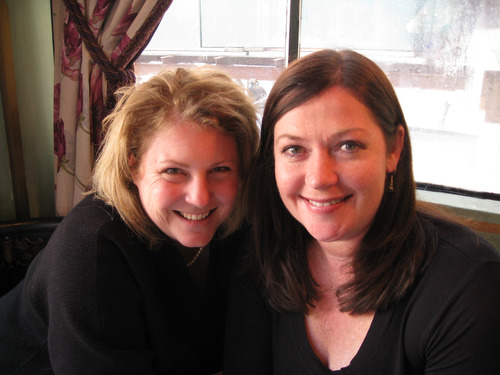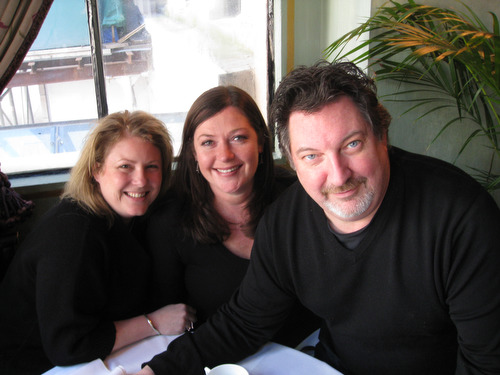 I liked the food at JoJo, which I think was Jean-Georges' first restaurant. But it's hard to imagine now that at the time it was revolutionary. I guess that's really saying something about the influence he's had on American cooking. Something that was once extraordinary is now commonplace.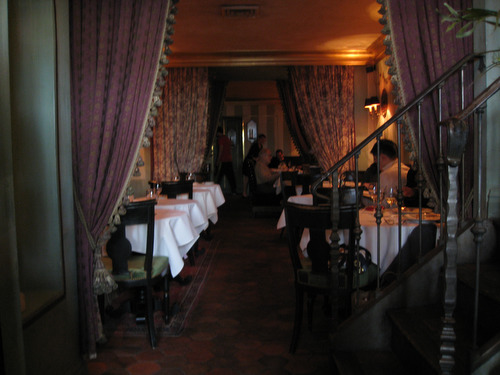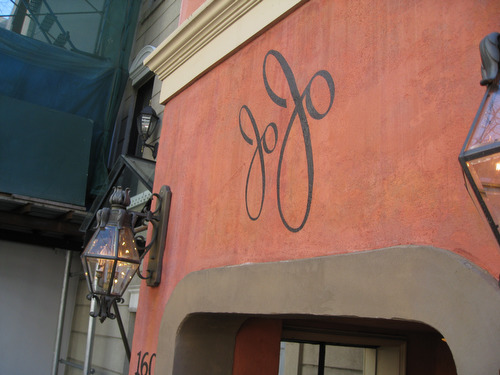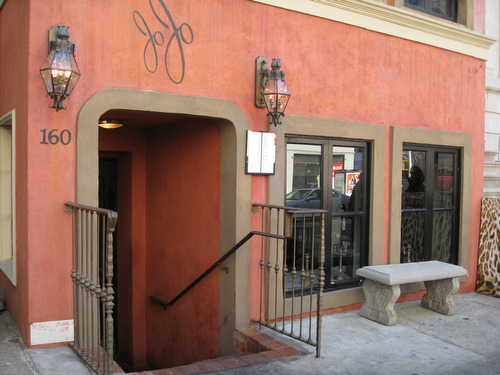 That's OK. We weren't really there for a gastronomic experience. We were there to see a longtime friend!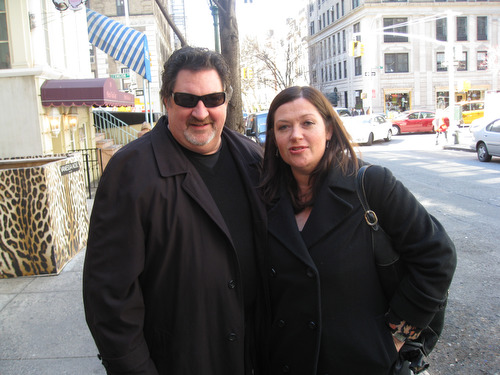 Comments
Karen wrote:
Add Comments