Jump to navigation
BDoF: Walking and Drinking (Not at the Same Time)
After lunch at JoJo, we continued our BDoF in the city by walking and walking and walking. Karen finally had to go back to work (poor dear;
you can see the fruits of her labor on her web site here
ó just launch the video player and poke around....), and we contined walking all the way to the East Village, where we found ourselves inside a brand-new wine bar. Now hereís something you donít see very often: a photo food blogging someone else taking a photo food blogging. Maybe Iím not the only dork in town.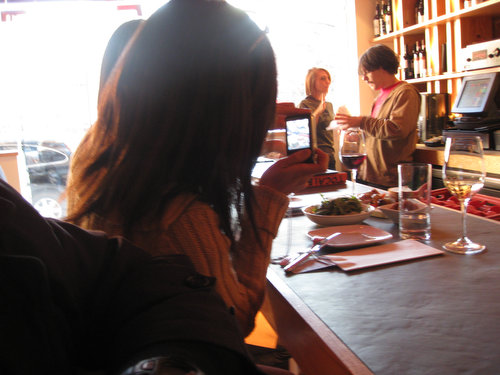 We started our walk west, and stopped in the lobby of the Plaza to check out the renovations: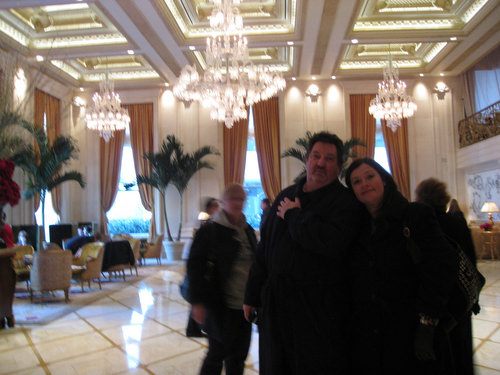 Then we walked back east to take Karen to the UN: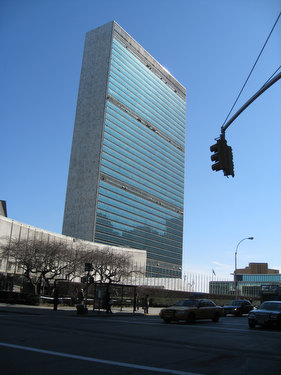 Then we walked south toward the East Village. I thought the light on this flag was beautiful: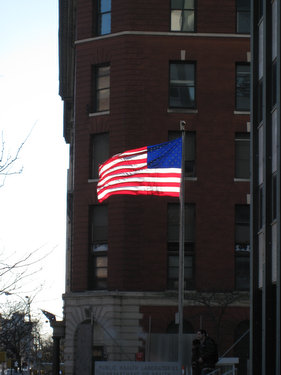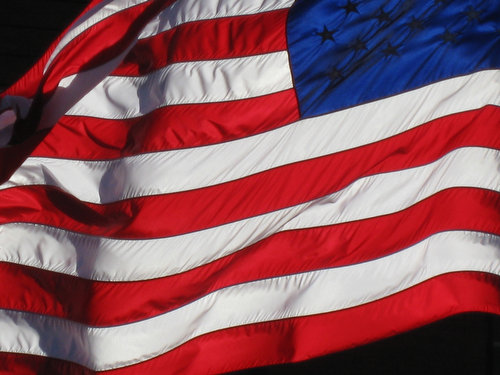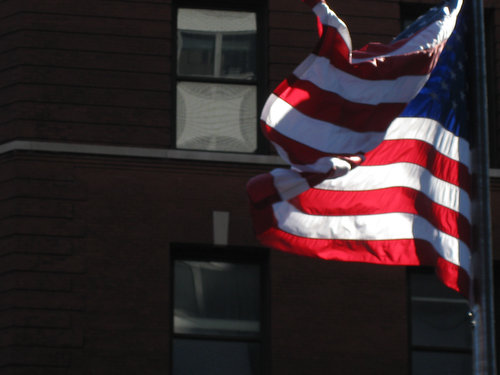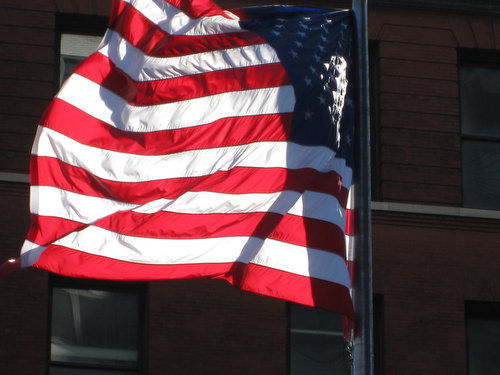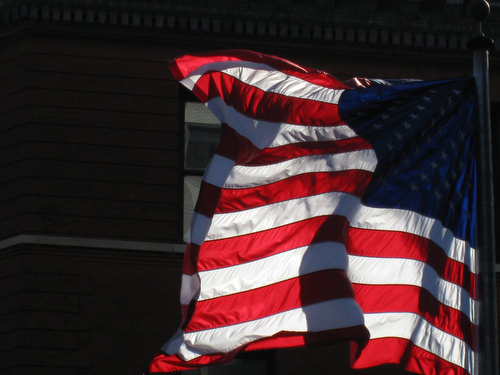 Look! Daffodils!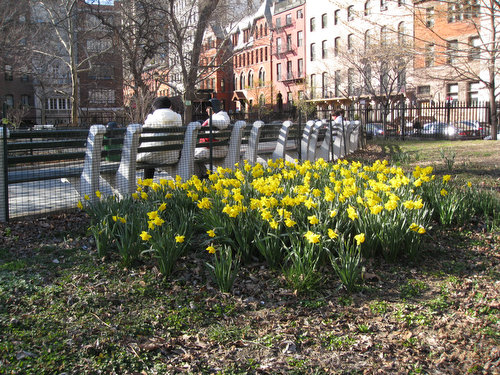 We found ourselves at Terroir, a new wine bar by the owners of Hearth and Inseime. A wine bar is where you go for a drink before you go for a drink at the cocktail bar. Itís what you drink before you drink to make you more thirsty.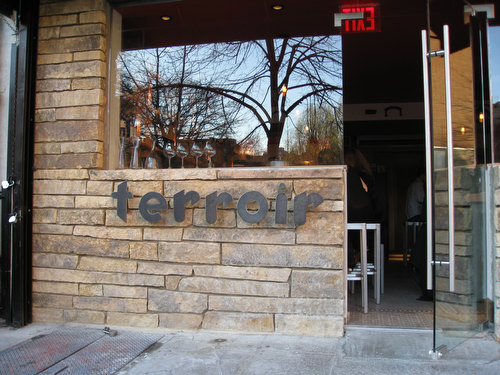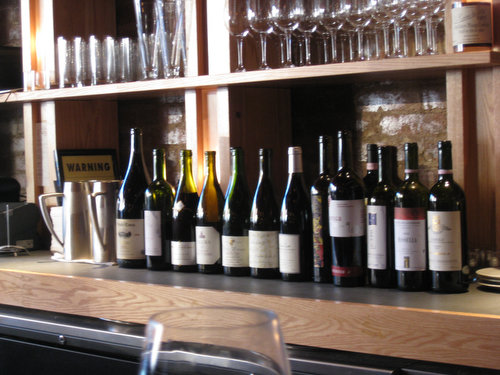 The wine list is very fun to read and there were a lot of cool things to try.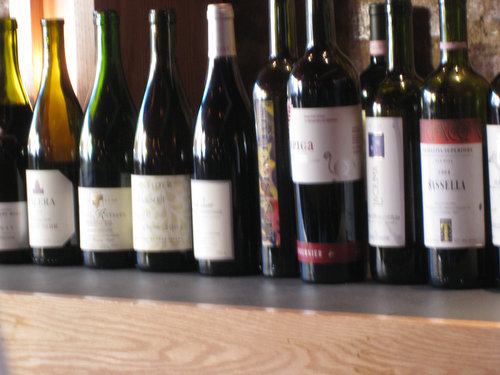 I had a cab franc from Long Island and a pinot noir from Oregon. Greg had something from the Loire Valley. There is a tiny kitchen where you can order sandwiches and salads: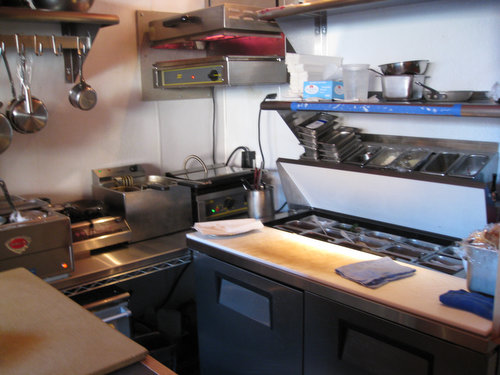 As this woman did: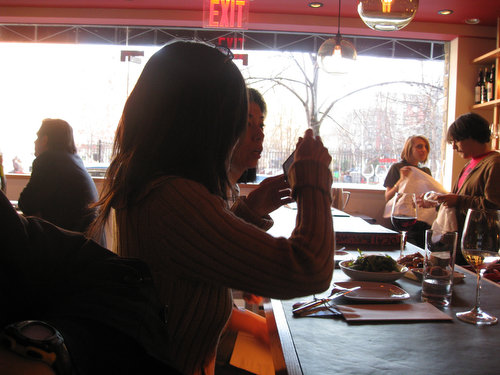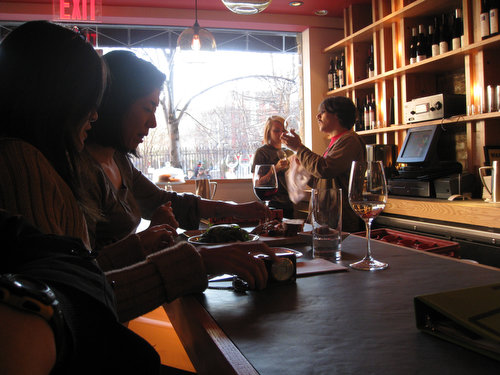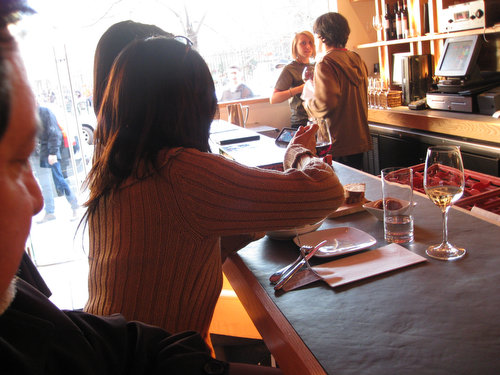 We did not order. We were still full from lunch.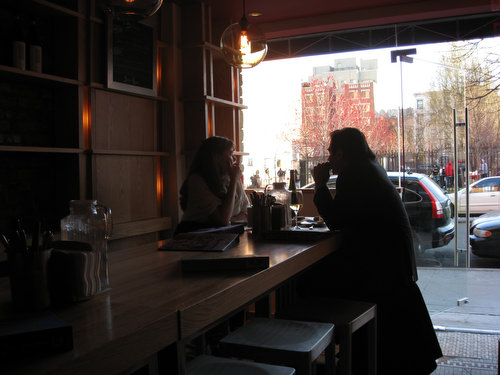 Terroir, 413 E. 12th St., near First Ave. 646-602-1300.

Comments
Add Comments