Jump to navigation
Slurping at Ramen Setagaya
What's better after a few drinks than a big bowl of noodles? A big bowl of noodles at Ramen Setagaya.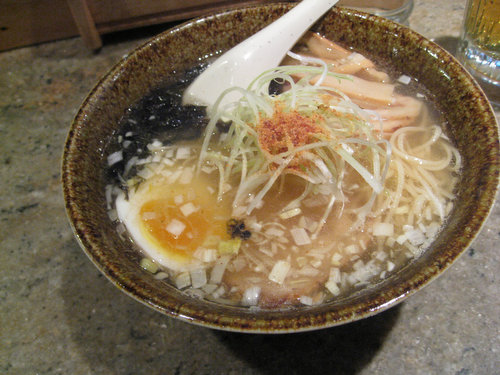 Even though PDT wasn't as expensive as I'd expected — we were in and out of there for 60 bucks — we didn't want to spend a lot for dinner; hoping to save money for things like porch floors and such. So we headed over to the noodle shop, which was just across First Avenue.

When Greg saw the line, he almost balked.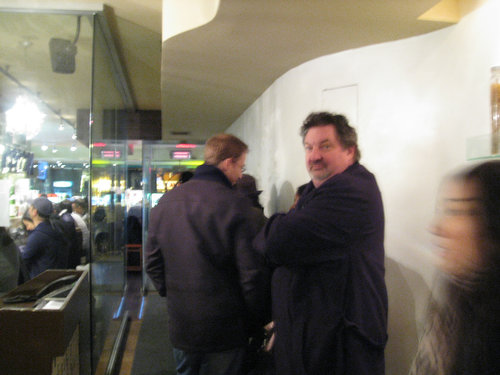 But then he resigned himself to waiting.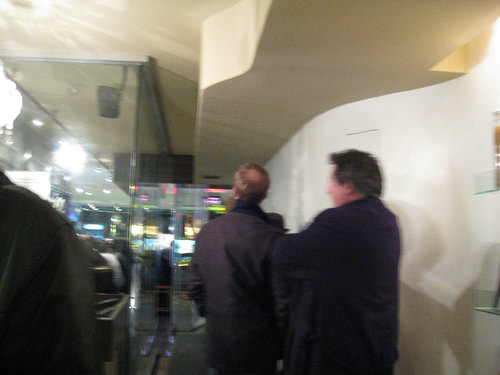 Good thing, because it took less than 10 minutes to get seated.

We were right in front of the register.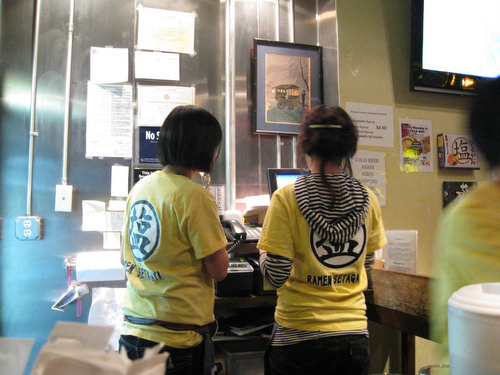 With a nice view of other diners, including "the poet":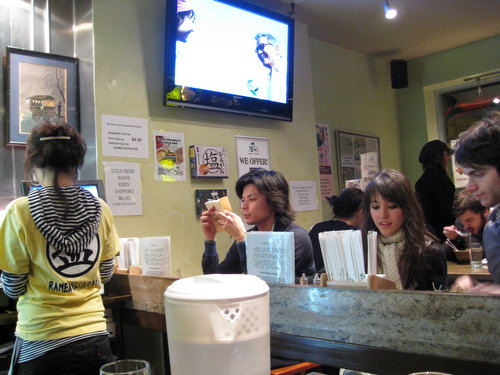 Close-up on "the poet"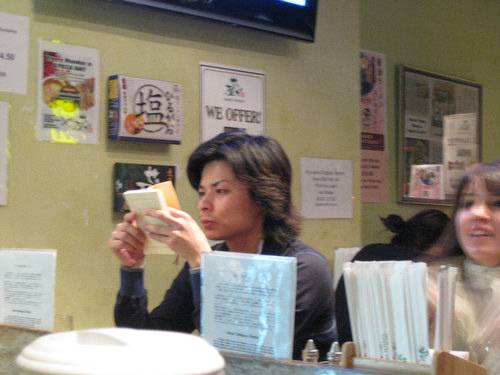 Greg imagines being "the poet":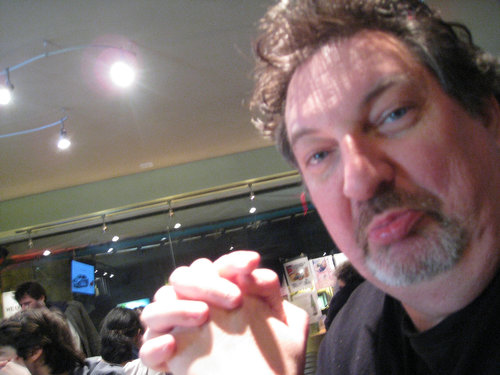 Time to order: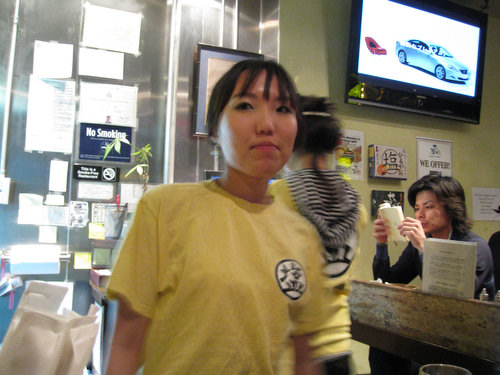 We get Japanese beer.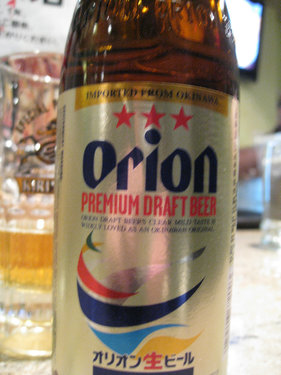 I get shio ramen, or "salt ramen," where all the delicious parts come together as a whole: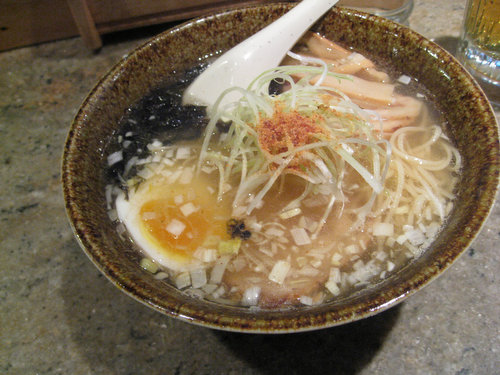 We couldn't resist also ordering the pork slices, because they came with egg: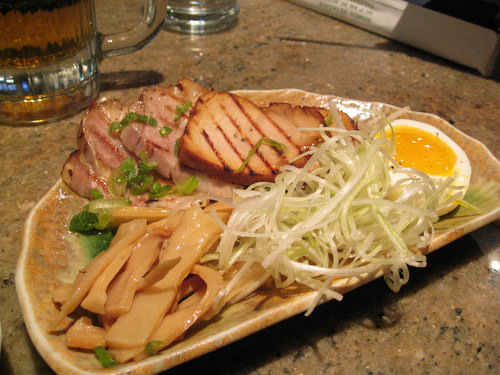 Did I mention egg?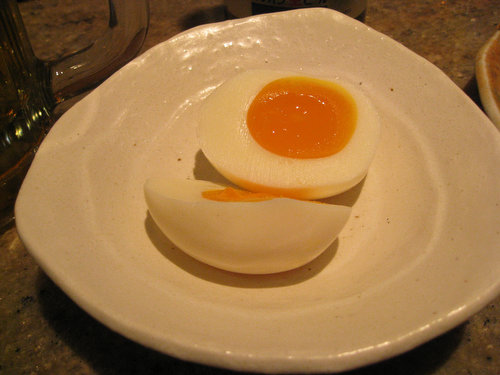 And we also got gyoza: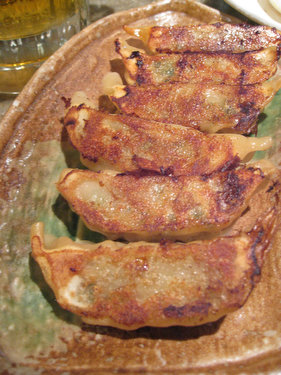 And Greg got separated noodles, also called Tsuke-men.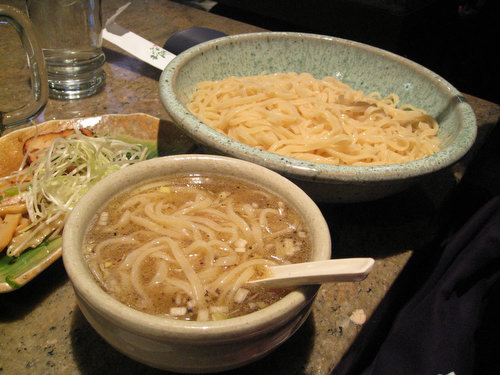 All were excellent — especially the flavorful pork, and the shio broth, which tasted of the sea — and kept us warm and with full bellies for the train ride home.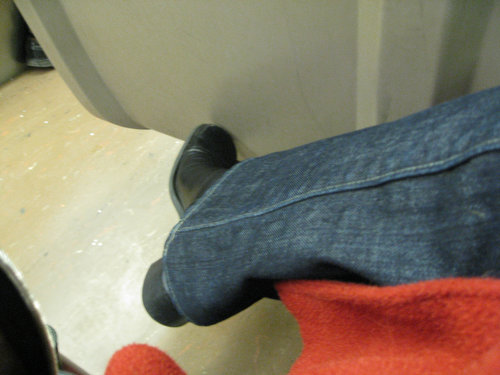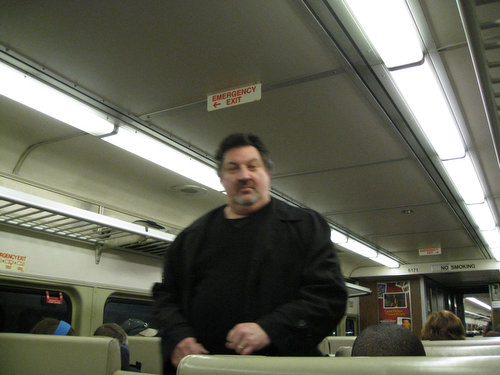 Ramen Setagaya, 141 First Ave. near St. Marks, 212-529-2740.

Comments
J in Beijing wrote:
Add Comments