Jump to navigation
Porch-Couch Slipcovers
Well, weíve decided. The floral fabric will cover the chairs. The couches will be solid. Iím still leaning toward henna. But Greg threw a wrinkle in the plan. He suggested beige. Your input, please.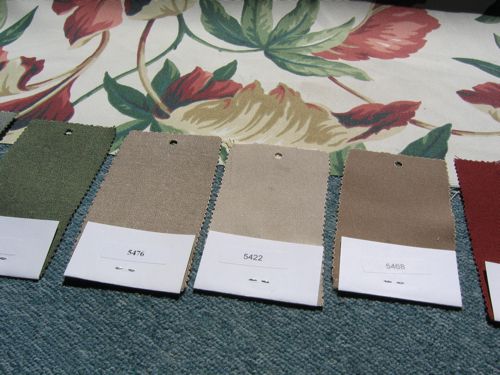 For those of you who missed the first installment, I'm working on recovering the cushions on the chairs and couches on the porch.

I've put the new samples down on the carpet so you can see what itíll look like along with the aqua rug.

By ordering other shades of green, I think itís become very clear: green doesnít work.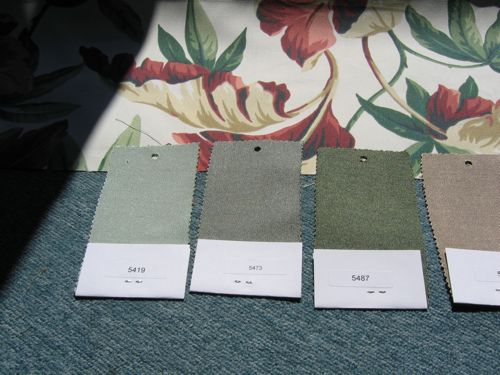 But I am still leaning toward the henna ó number 5407, second from right ó because I think it will look nice against the house.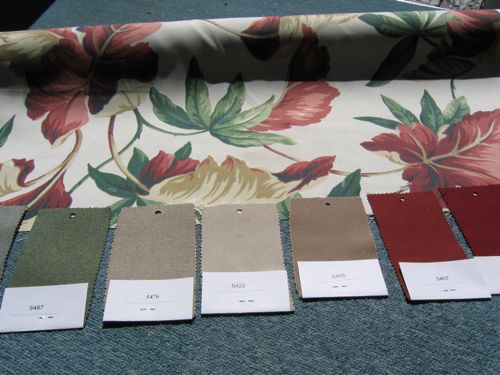 Here are the beige colors and the henna against the gray wall. (Excuse the electrical oulet. Itís usually hidden.)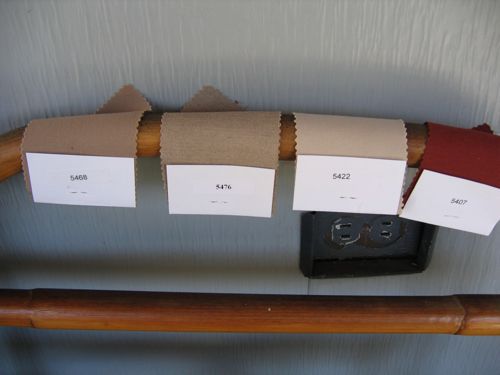 And, once again, the options. (Iím throwing the only green I actually like in there for good measure.)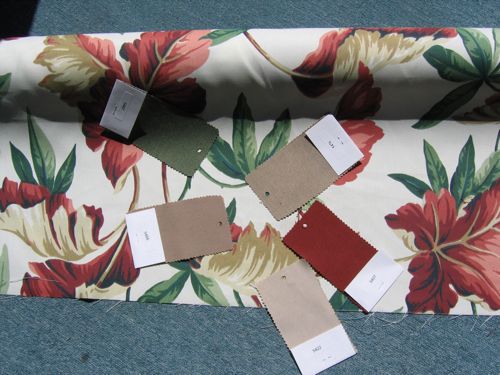 Your thoughts?
Comments
liz wrote:
wrote:
wrote:
wrote:
wrote:
wrote:
wrote:
wrote:
wrote:
Add Comments