Jump to navigation
Dining on the New Menu at Freelance
We celebrated my birfday further on Sunday with a meal at one of my favorite restaurants, the Freelance. The menu had just changed, and we tried a sample of the tuna: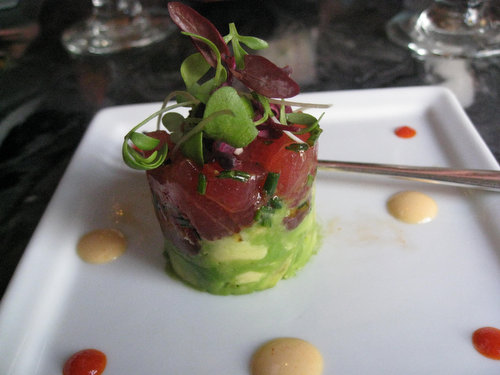 Not only were we at my favorite restaurant with some of my favorite people, decorating the walls was the art of one of my favorite local artists, Frances Welles.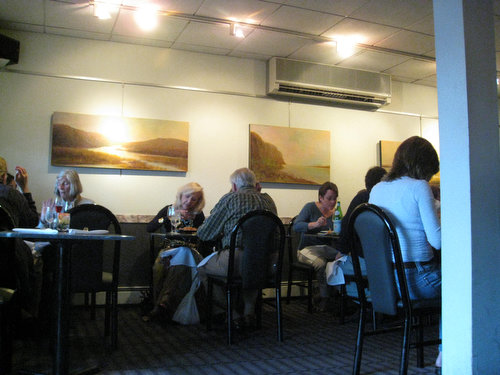 Todayís players....

Greg and Grandmom: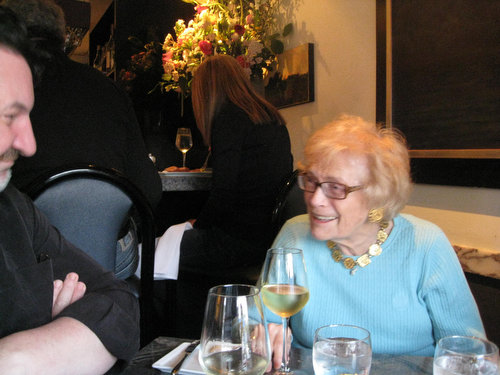 Grandmom: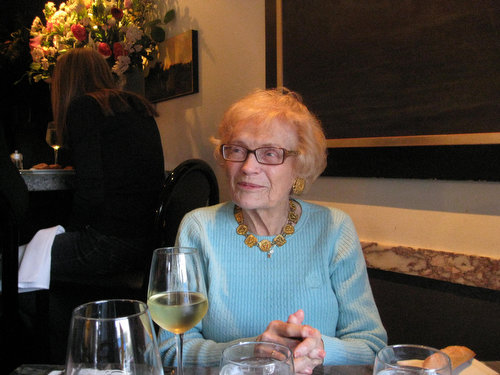 Leigh: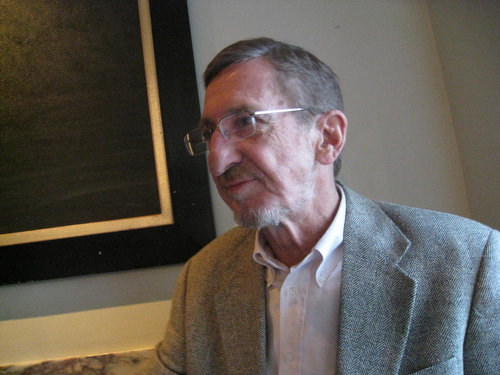 Mom was in Te-jas visiting Sarah and Mae while Wilson is on his whirlwind world tour.

Leigh is usually the one who likes crabcakes, but today I was in the mood: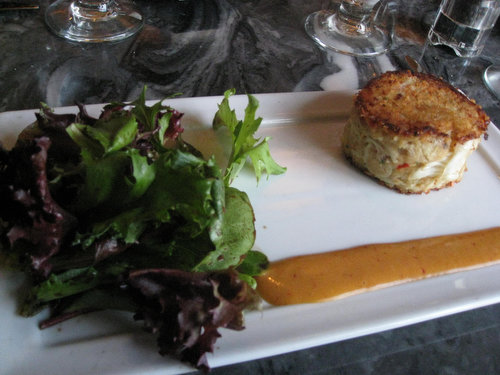 Delicious and full of lump crab.

Greg got the mizuna salad with cheese: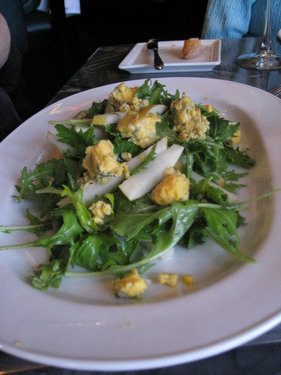 Fresh and good with salty cheese.

Leigh got the frisee aux lardons (yes, Iím liking this menu!):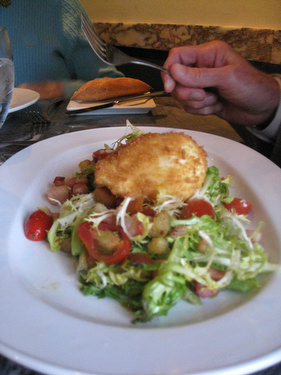 Delicious runny egg.

Grandmom had the Caesar: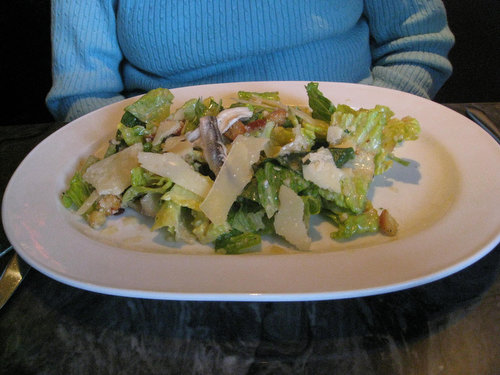 Bright as always.

For entree, Leigh went with the spaghetti with lardons and green onion: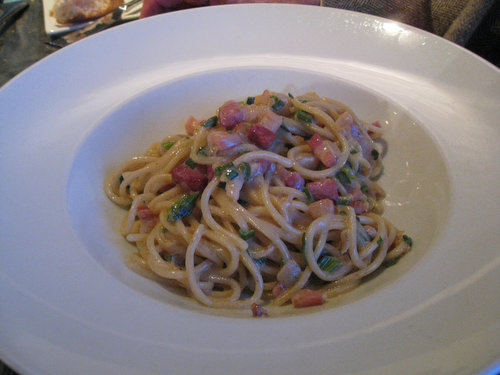 I guess it was a lardon night for Leigh.

Grandmom had coconut shrimp.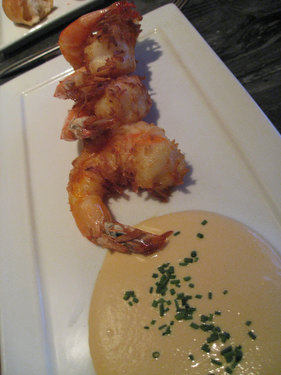 She loves coconut shrimp.

Greg got the Berkshire pork with cheese grits.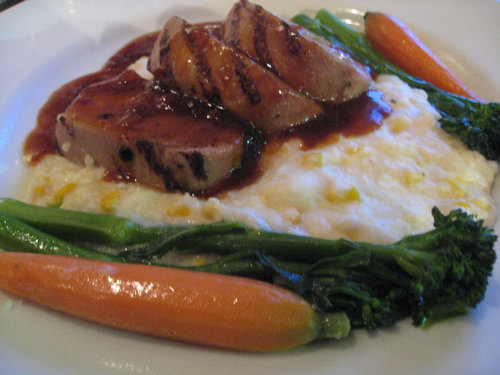 He loves cheese grits.

I got the frisee aux lardons.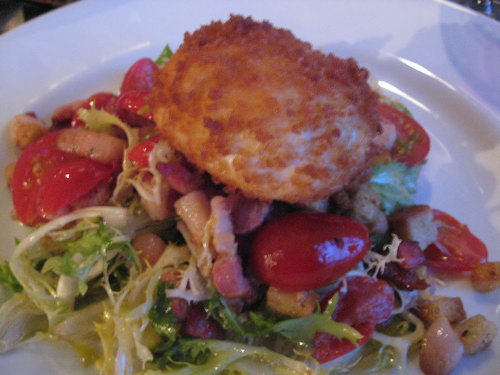 Come on! Itís my birfday. You think Iím not getting something with egg?




For desser we had the coconut-mango tart: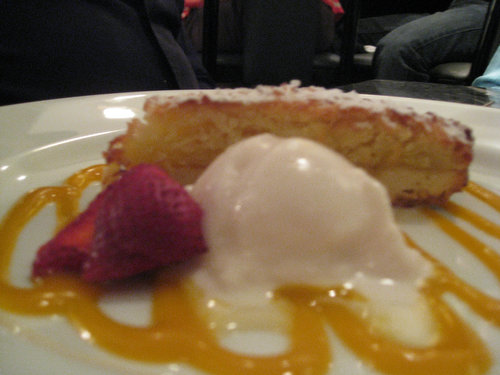 And the chocolate: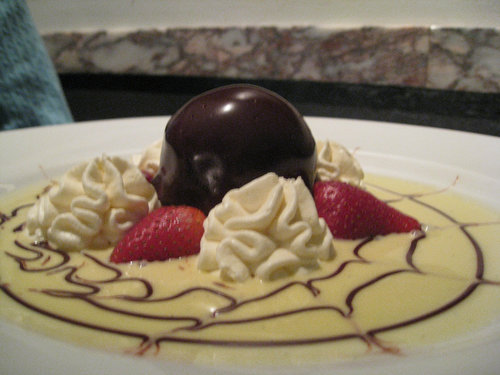 Yay Freelance.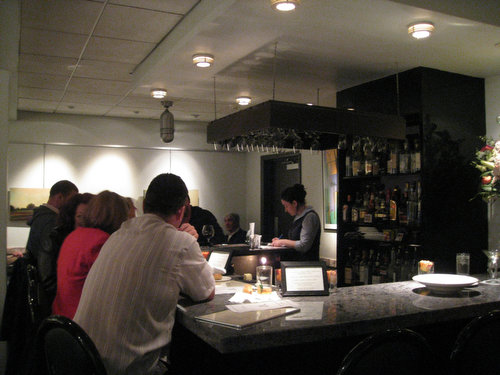 Comments
kko wrote:
Add Comments