Jump to navigation
Big Day of Fun, Part I: Bar Boulud
Boo and I enjoyed a BDoF in the city Wednesday, attending the Broadway revival of South Pacific (amazing) and dining at two different restaurants. We started with Bar Boulud, the newest addition to Daniel Boulud's empire. It's know for its charcuterie. And for good reason. It's damn good charcuterie.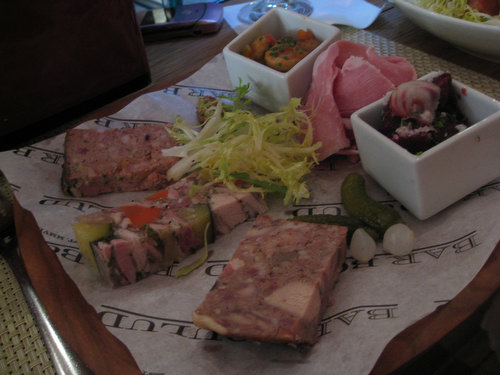 The restaurant is strategically located across from Lincoln Center, where the play is. We strolled across Broadway, happy that the heat wave had broken and we could choose to sit outside if we wished.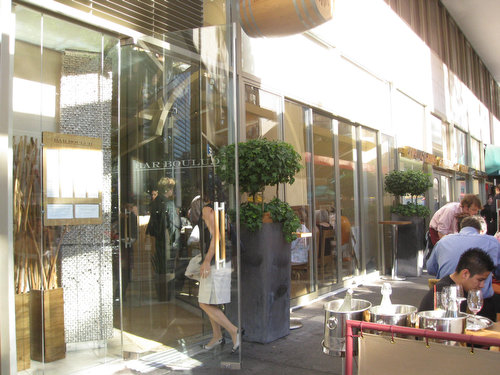 Having never been to the restaurant, we chose to sit inside, just to soak up the atmopshere.

Boo said she felt like a little like she was in Scandanavia.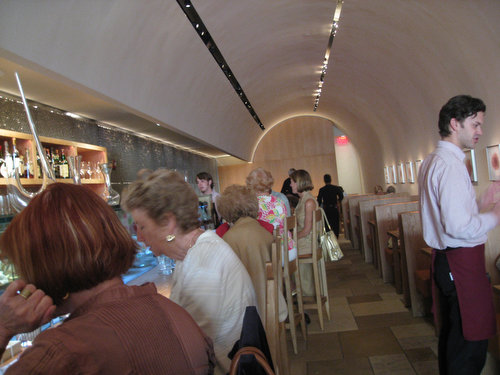 Or Ikea.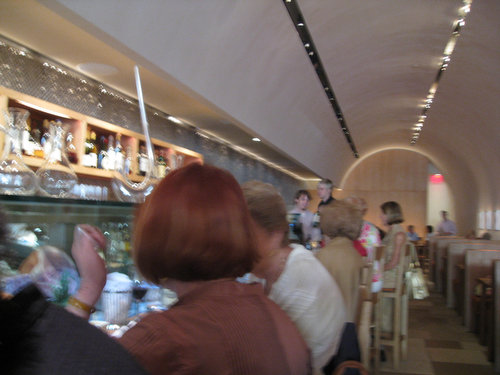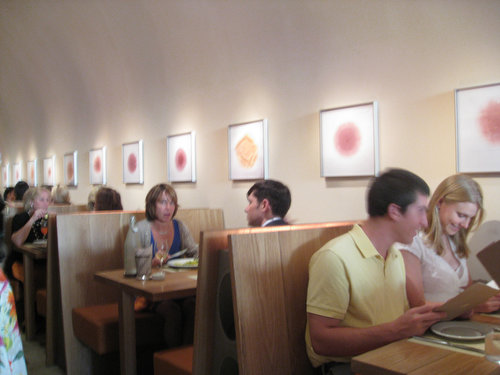 This woman was among the most obnoxious people I have come across in quite some time. I asked if anyone was sitting in the chair next to her, where she had laid her quite large bag.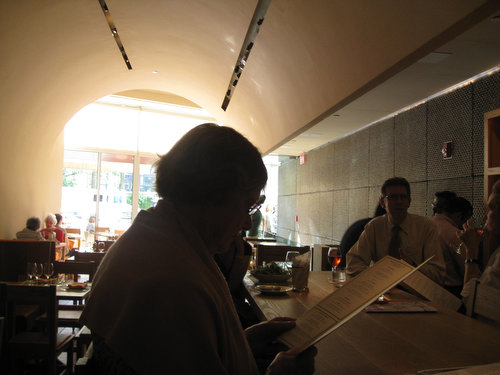 "No," she answered. "But I don't know why you would want to sit right next to someone else."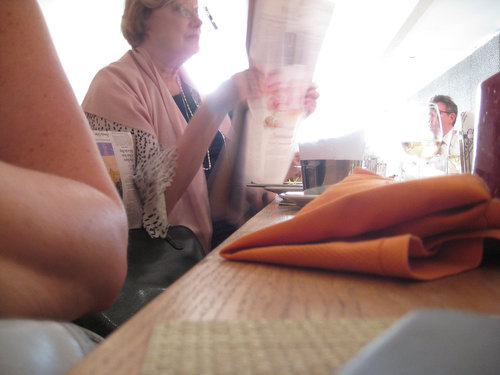 Very rude. As if there are a ton of empty spaces. Oh well. I sat in front of the ham slicer: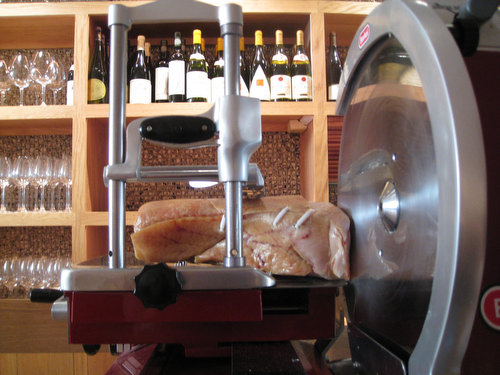 It's quite beautiful, and, apparently, made by Berkel.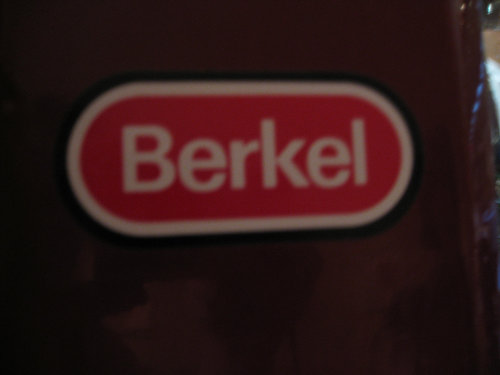 We could see into the glass cases where the luscious goodness was: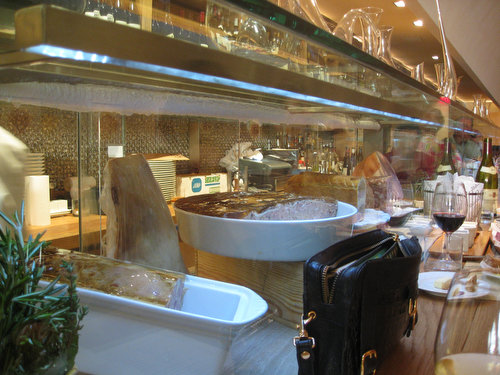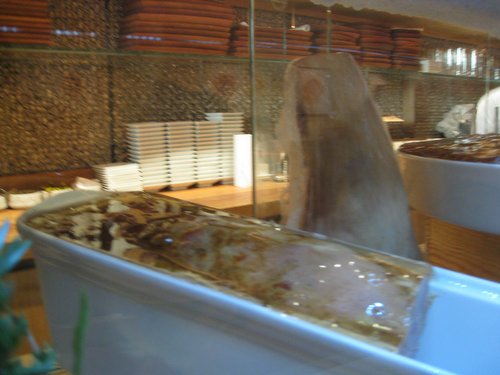 These ladies next to us were funny: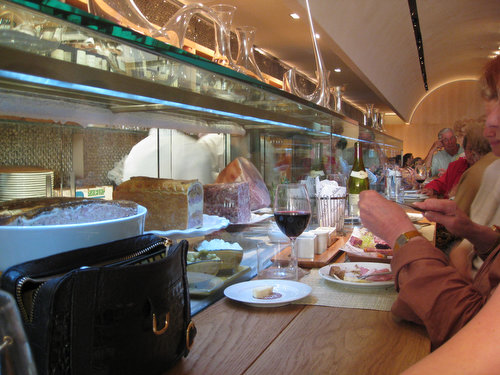 "You know," said one. "I'm thinking about selling some of my gold."

Boo laughed.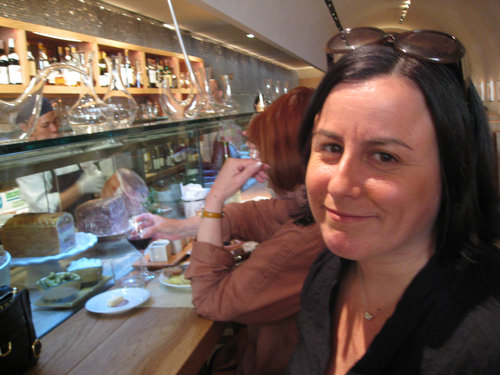 The bread came in this pretty upright basket.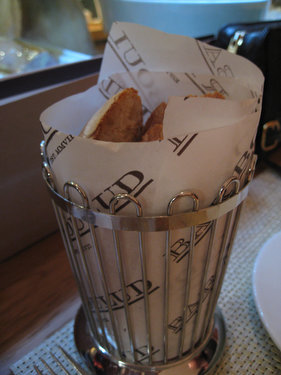 Delicous rabbit pate: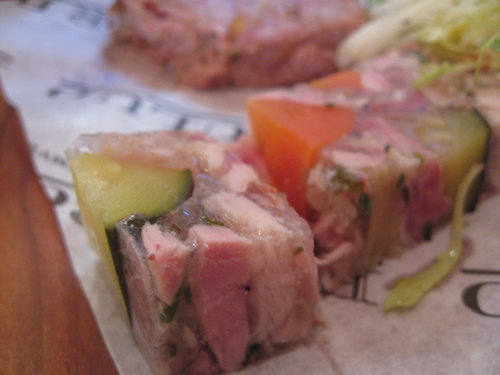 My favorite was the pate grandmere, at 11 o'clock: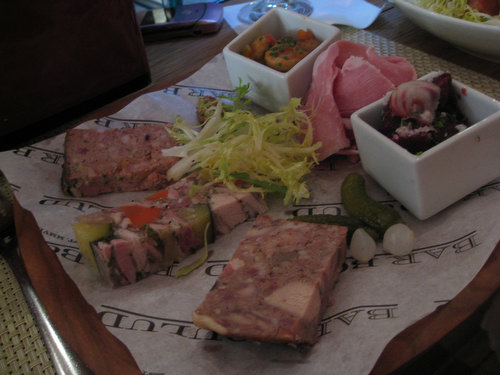 The rabbit is in the center. The one closest to us was a special and I don't remember its name. There were also pickled beets and mushrooms.

We also ordered a frisee salad. After all, it comes with an egg: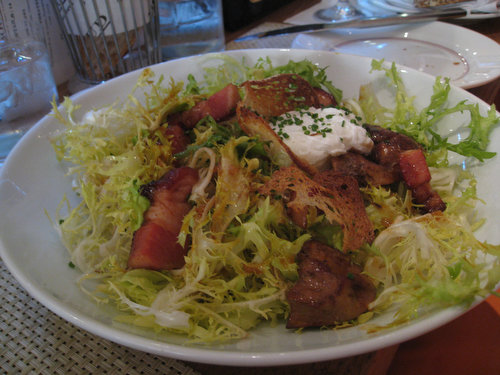 Great. Chicken livers were an added bonus.

After two glasses of wine and a littley snacky snack, we were ready to hit our next destination, a Whole Foods Event in an event space near the tunnel.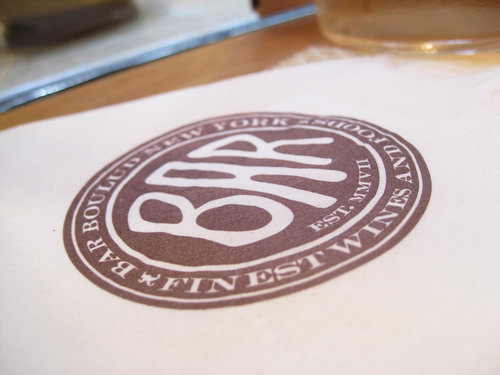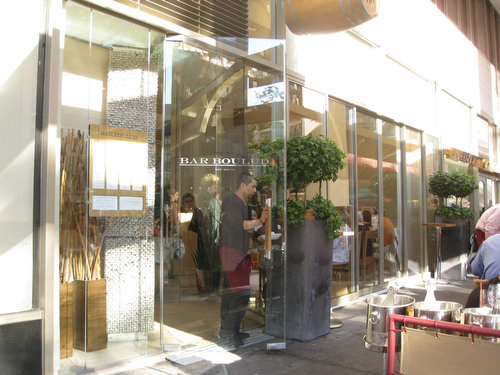 Bar Boulud, 1900 Broadway bewteen 63rd and 64th, Manhattan. 212-595-0303.
Comments
Add Comments