Jump to navigation
Duckfat. Yes, That's the Name of the Restaurant
Good on chef Rob Evans for picking a bold name like
Duckfat
for his cafe. (His fancypants restaurant in Portland is called Hugo's.) After all, as every good cook knows, there's nothing like French fries made in duck fat.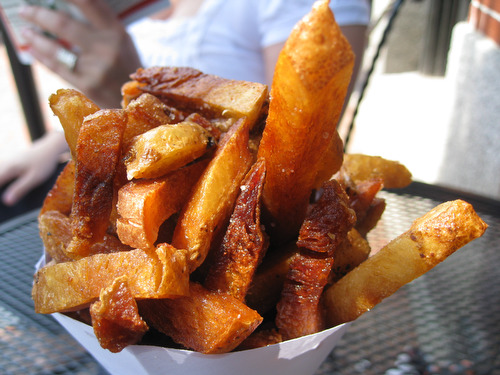 Those were no exception. They came with whatever dipping sauces you wanted. We chose spicy mustard (delicious), gravy (wow) and truffled ketchup (oh my god.)

It's a small little cafe —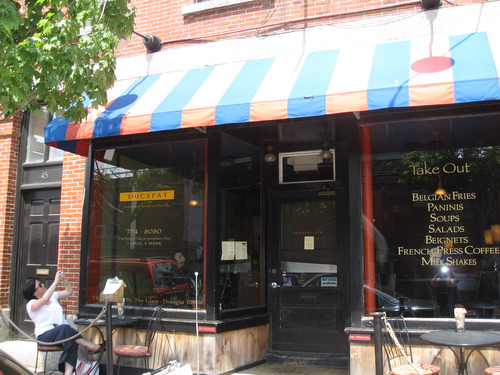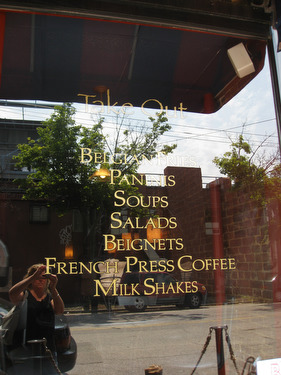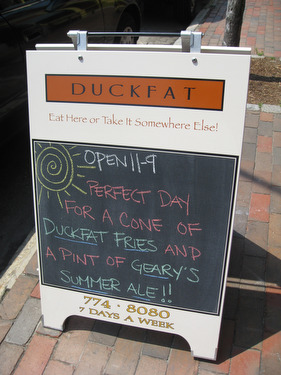 — on a cute little street: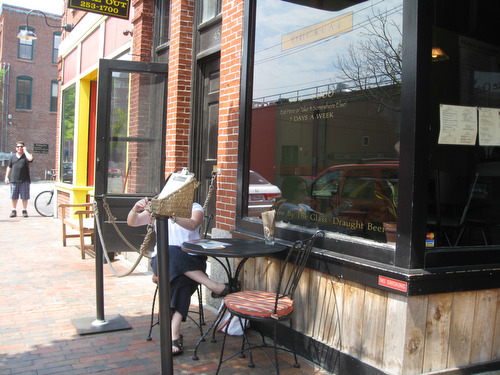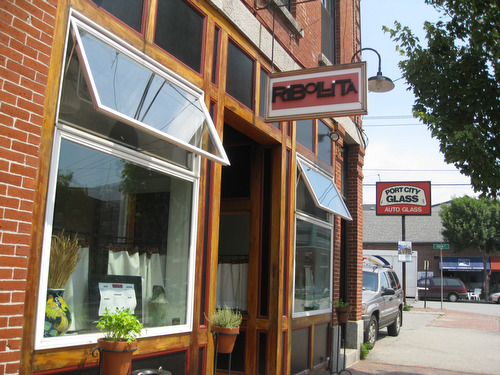 See that guy talking on the phone behind Boo?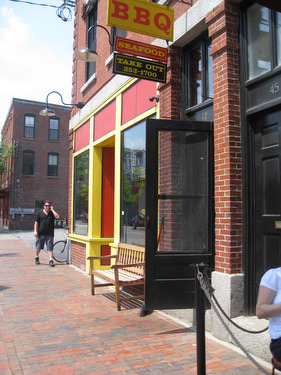 He had the most hilarious laugh you've ever heard. You just wanted to laugh yourself after hearing him.

Inside. It's small. Kind of reminded me of Terroir.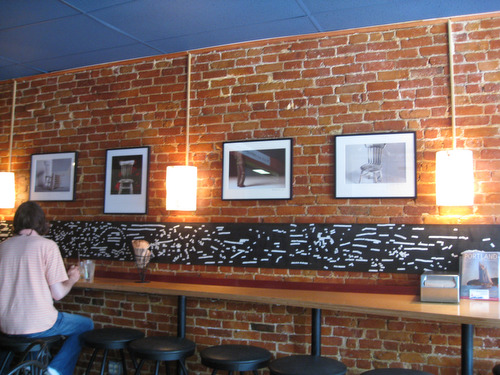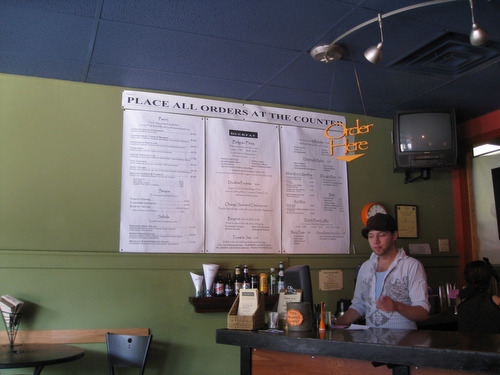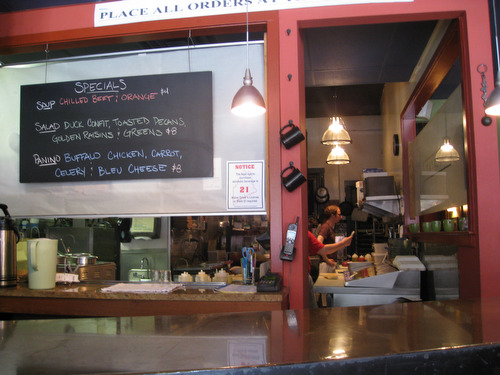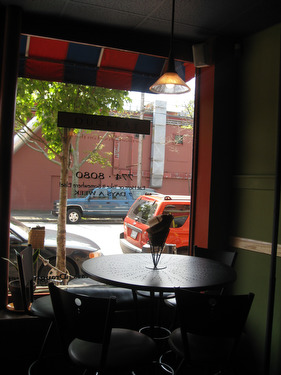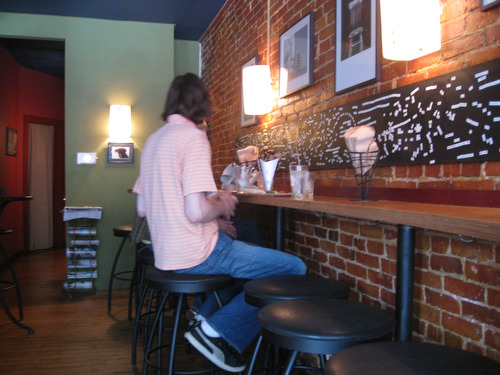 They make their own sodas. I got the mint-lime. Delishy: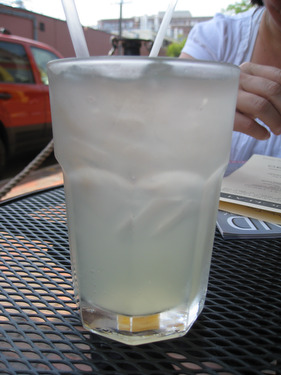 And we each got a panino.

I got a tuna melt and Boo got a grilled cheese and tomato: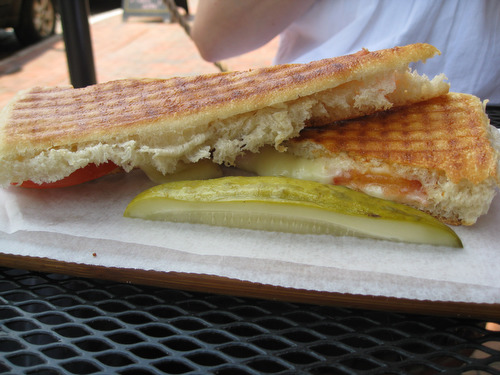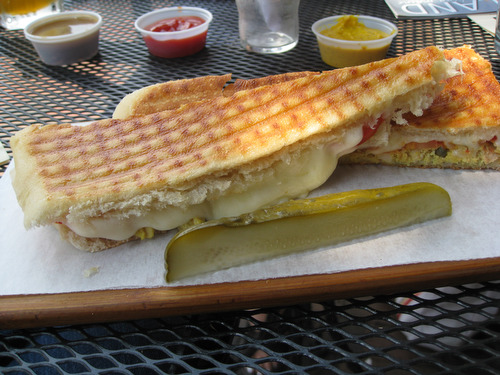 All amazing. Wish it were near the farm, for sure.



Comments
Add Comments