Jump to navigation
Lobster Roll Break: Jake's Seafood in Moody, Maine
Love the town name, don't you? OK so here was the plan: we had a 9 p.m. reservation at Arrows in Ogunquit. That was going to be fine as long as we were enjoying sundowners on the beach at 8 p.m. But with the weather as it was, we were a little more stir crazy than we anticipated. We decided to head down early and see if they could accommodate us. If they couldn't, we'd head into Ogunquit for a couple of drinks. Of course we were doing this on an empty stomach, so we decided we needed a little fuel for our little plan. Enter Jake's Seafood on Route 1.
Jake's is to Maine what burger joints like this one are to Texas. You place your order and then go get your food when your number is called.




Hmm. What to get?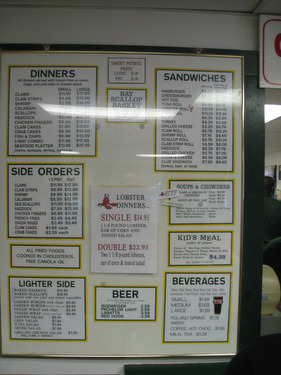 Really, is the decision that hard?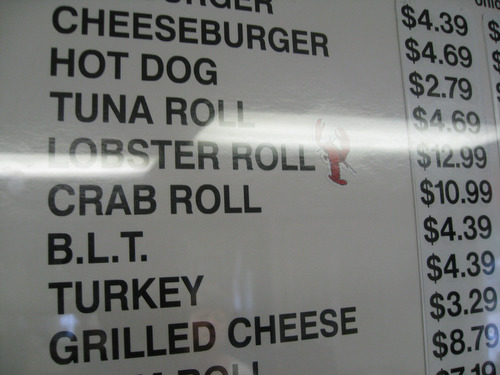 Boo is happy.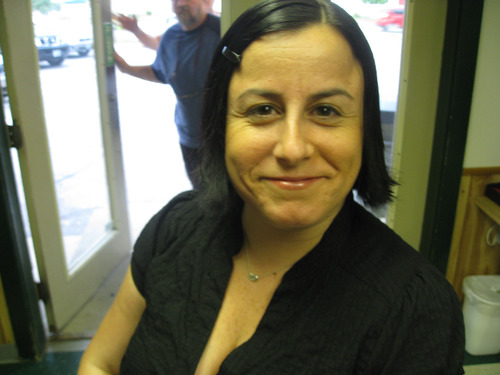 Here is the lovely woman who took our order: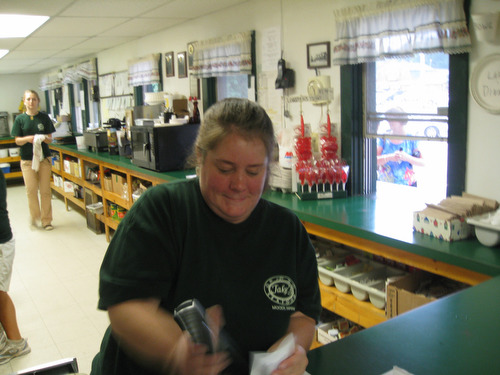 There's also an outside window.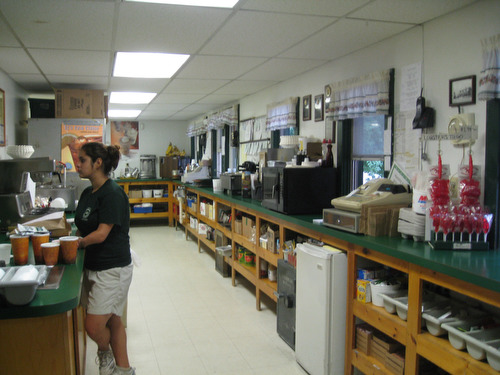 See the people lined up? They're getting ice cream.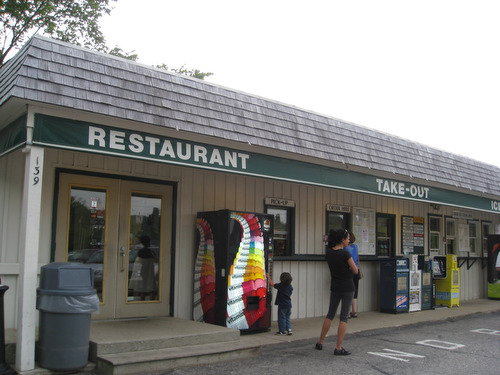 Here's my new theory. You know how you can usually tell how good a Mexican restaurant is in Texas by the number of pickup trucks outside? Apply the same logic here: you can tell how good a seafood shack is in Maine by the number of Subarus outside.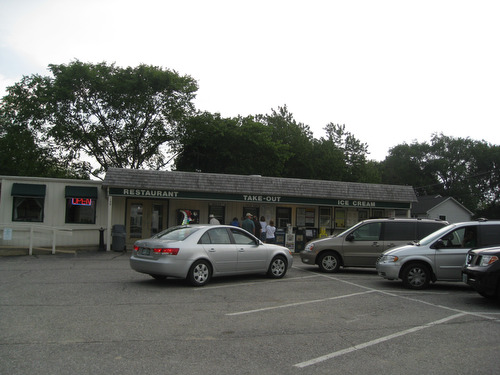 Back inside we complete the ordering process.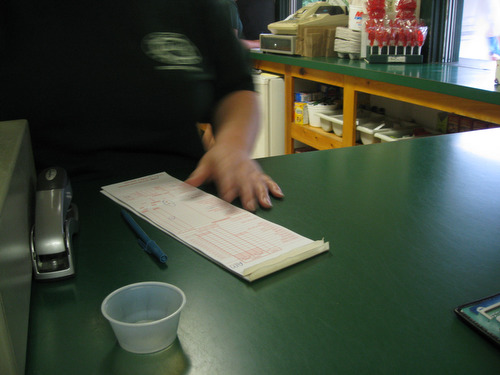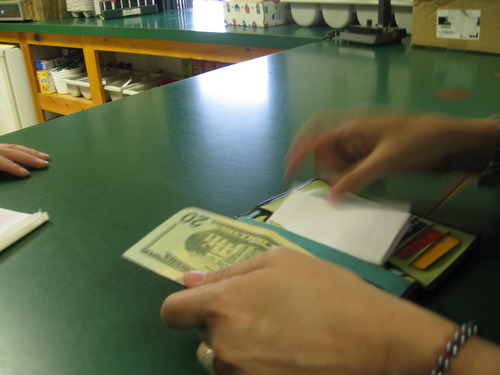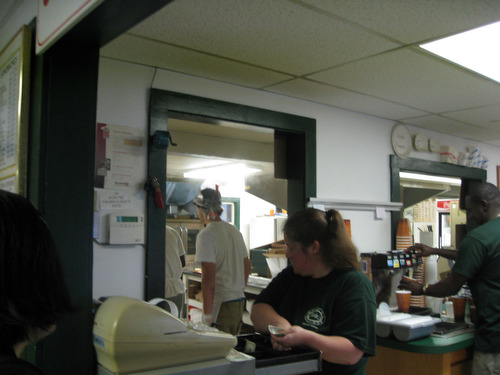 And take our seats in the dining room to wait for our food.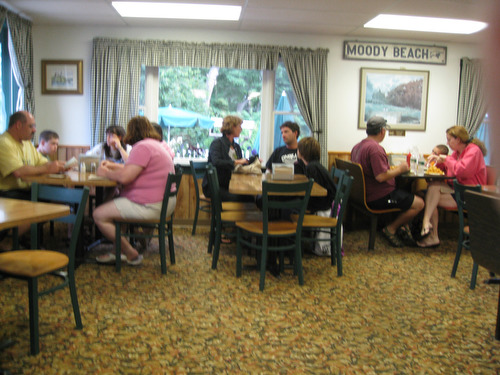 We notice T-shirts.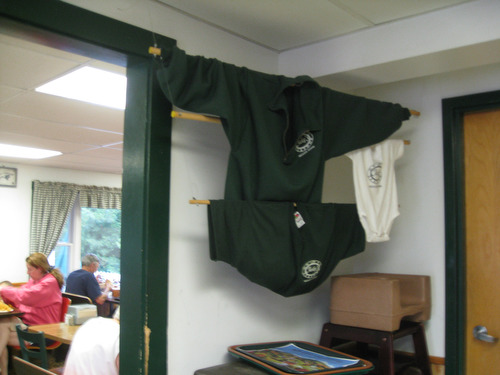 We got one lobster roll to split between us: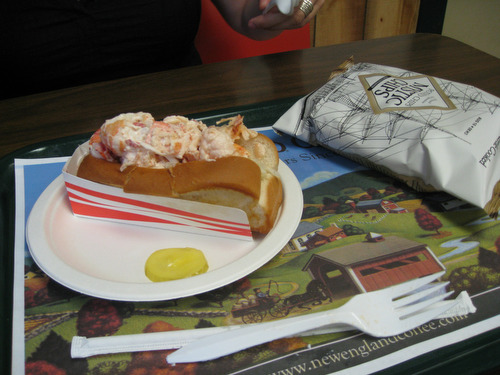 Look at that sad slice of pickle.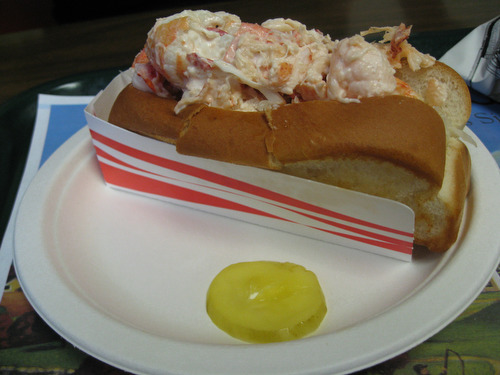 Lobster roll was pretty good, but not as good as J's.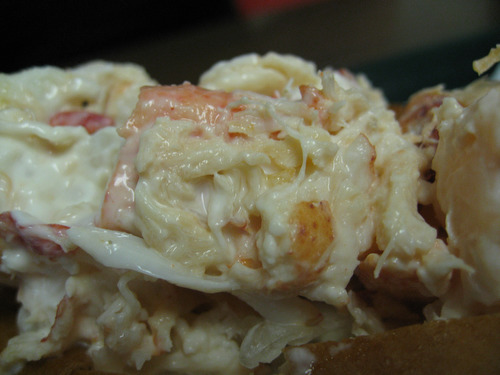 I admired the contraption it came in. It must be especially made just for lobster rolls.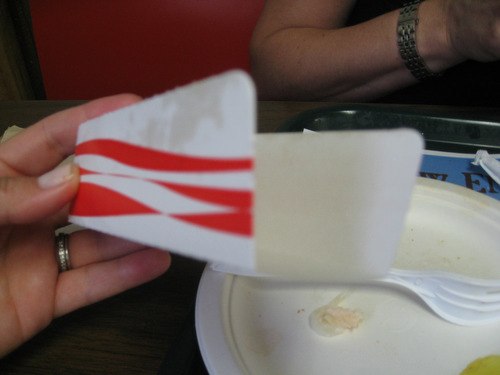 Thanks Jake's. We enjoyed ye.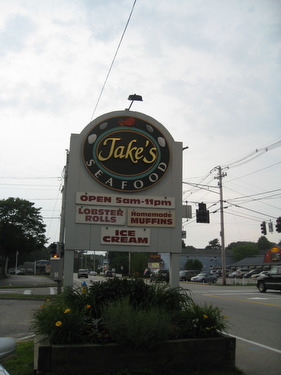 Comments
Add Comments