Jump to navigation
Kennebunkport Center and Lobster Rolls at the Clam Shack
More bad weather. No beach. So what are two girls who just had 160 minutes worth of spa treatments supposed to do? Shop and eat, of course.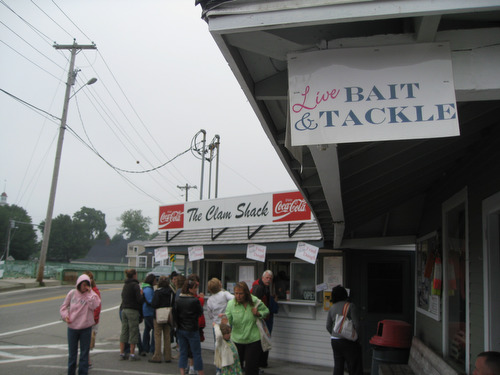 Here are some pics of downtown Kennebunkport.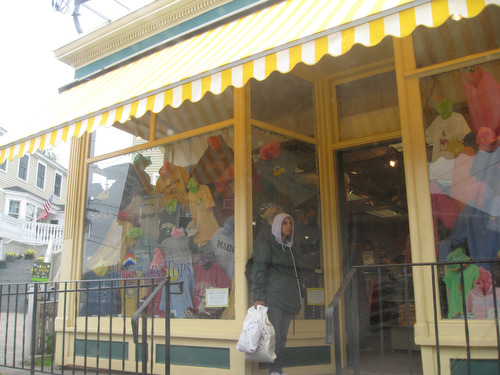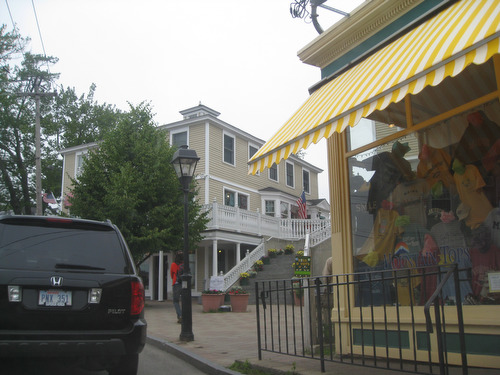 The intersection where it is impossible to turn left: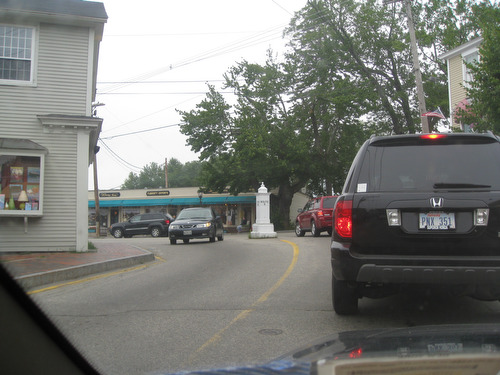 Ooh! We're next!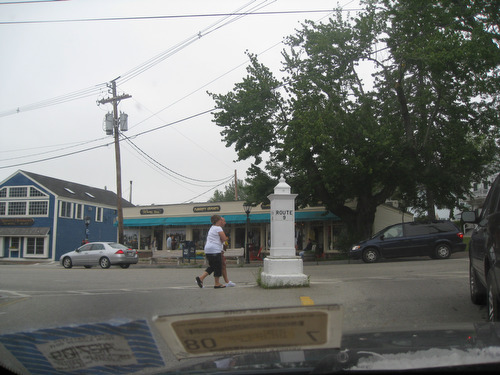 We have turned left!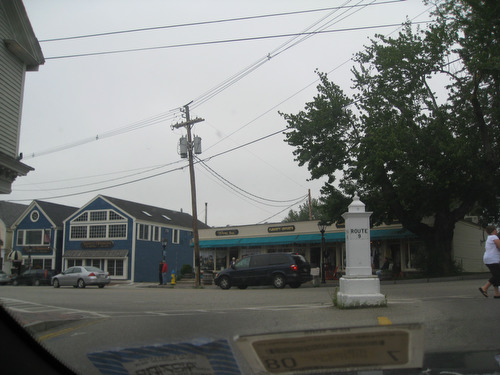 There's not a whole lot to see in beautiful downtown Kennebunkport. There's a cute little bridge: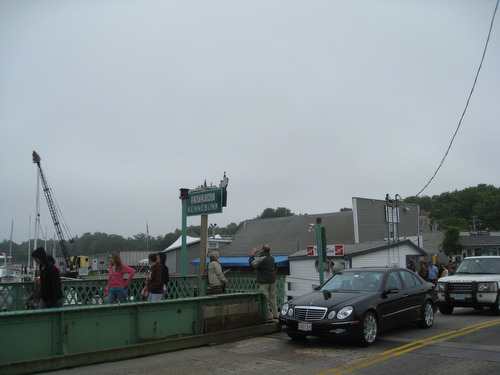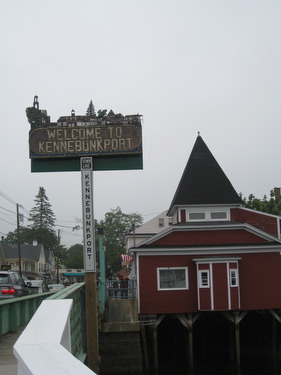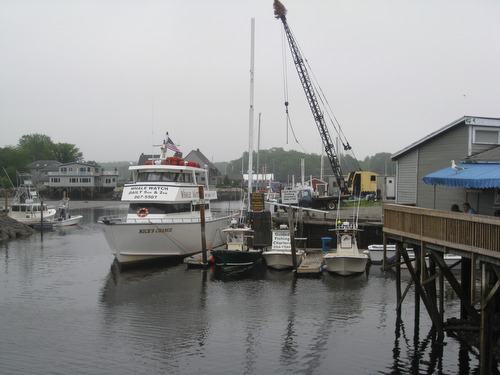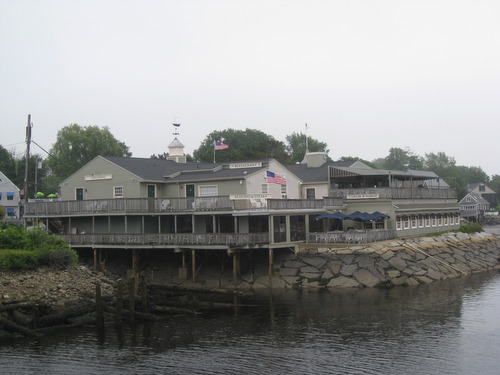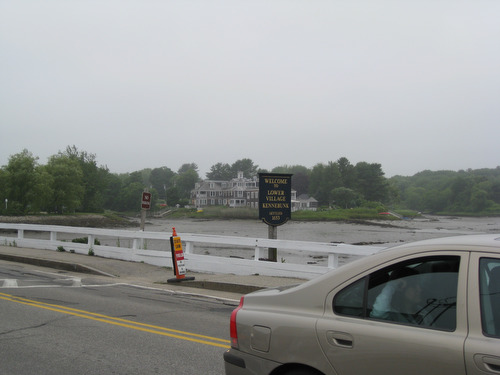 And of course, the Clam Shack is quite popular: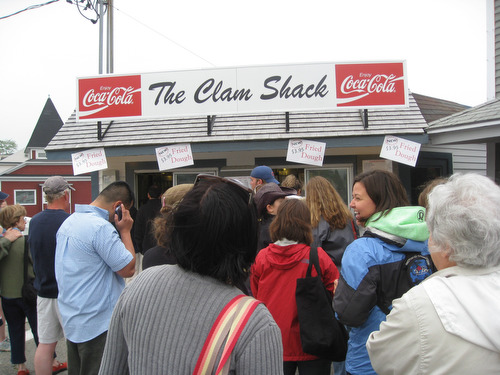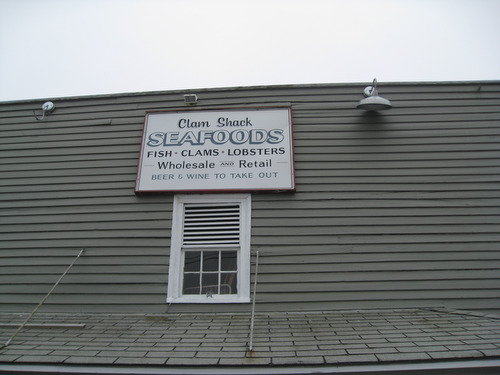 It's gotten some press over the years: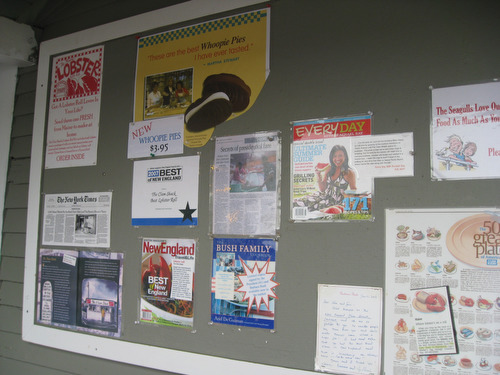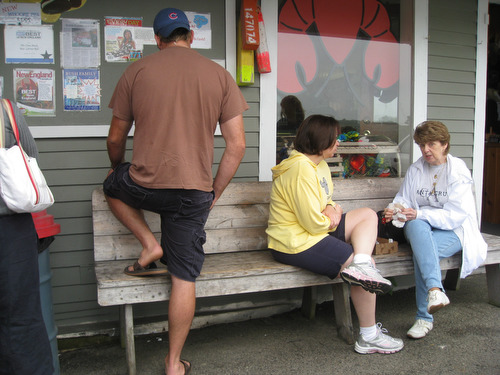 Le menu: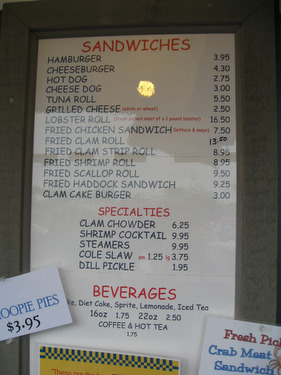 Fried dough is new.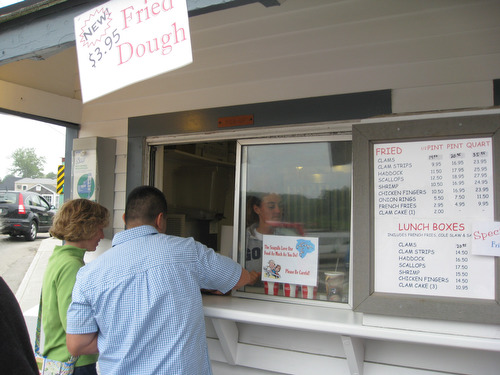 You get your stuff and head over to the benches to eat it: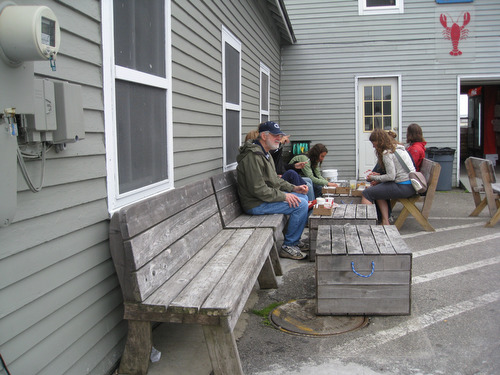 I bet this is nice when it's warm out.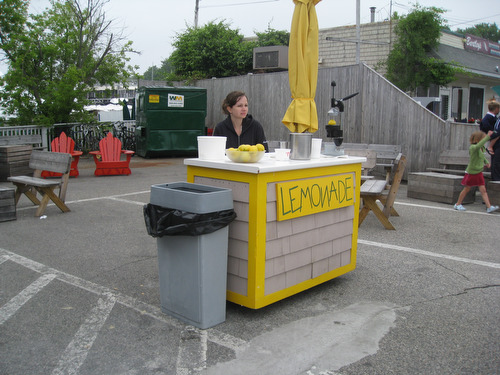 Does it ever get warm in Maine?

They are fixing our food: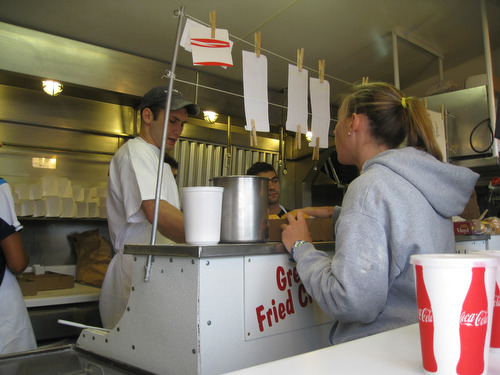 YUM. Lobster rolls on hamburger buns.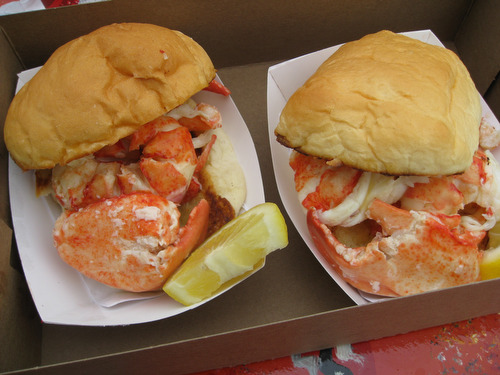 Close up.




We also got a clam cake, because we'd never had one: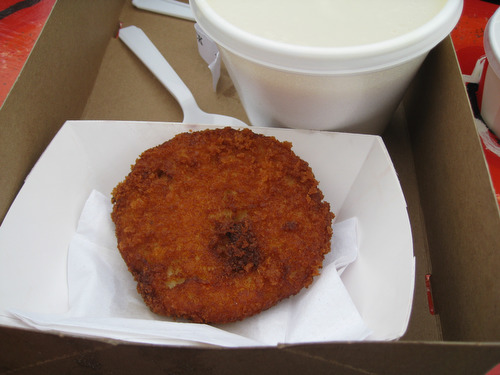 And some amazing clam chowder.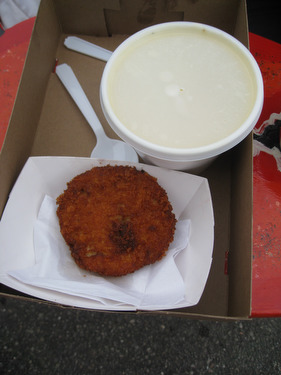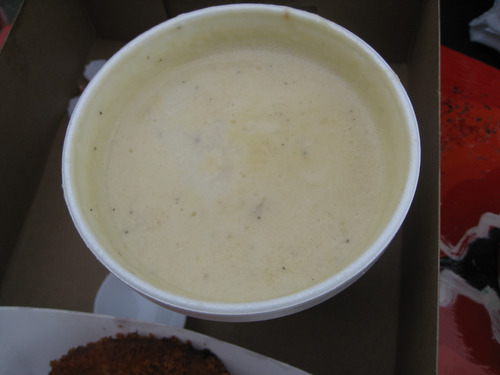 Boo is in heaven.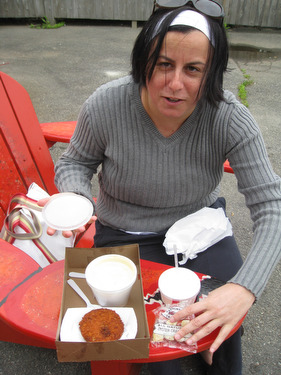 Lobster and parking lot.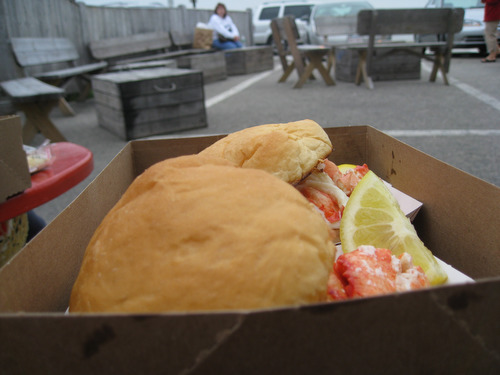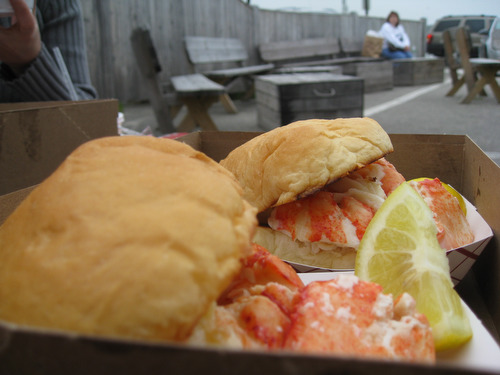 And steamers.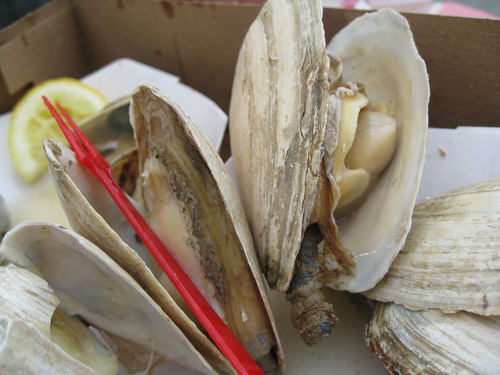 We sat in these lobster Adirondack chairs: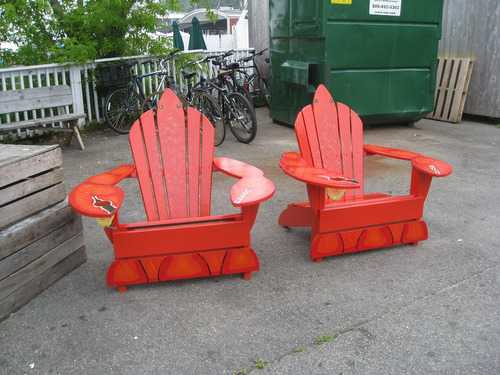 (Something tells me that would come up in "unusual phrases" on Amazon.)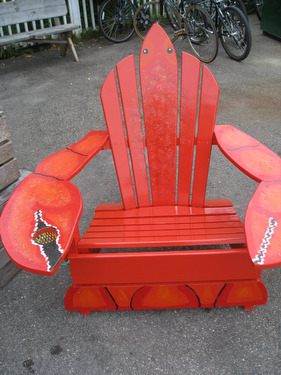 Great clams at the clam shack. Best chowder of the trip. Lobster rolls? Still goes to J's in Portland.
Comments
Add Comments