Jump to navigation
Sips and Snacks at Cookshop
After a very
long day at the Fancy Food Show in Manhattan,
Tessa, Paulo and I headed to Cookshop for a cocktail. And, believe it or not, you don't eat much at at the Fancy Food Show, so we needed a little nourishment, too. Oh, they have eggs?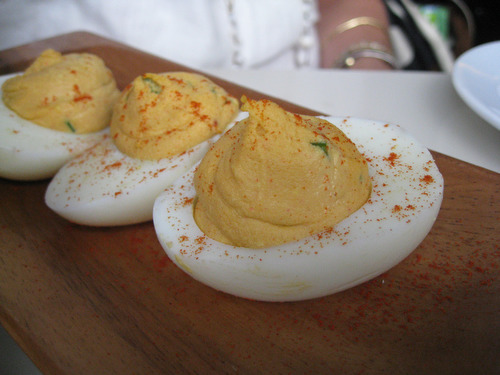 We started with drinky drinks.

Pipo — so nice to see you, again! — got a Ginger Lemonade with gin, lemon juice, ginger and honey.




I got the Herbal Sour, with veloce herbal liqueur, rosemary, thyme, fresh citrus and bitters.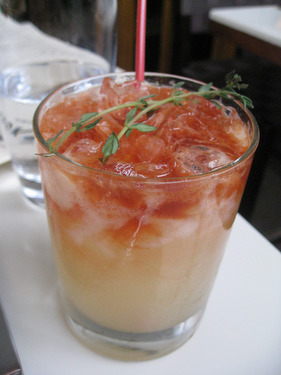 T got the St Germaine Collins, with St. Germaine Elderflower liqueur, plymouth gin, fresh lemon and fresh lime.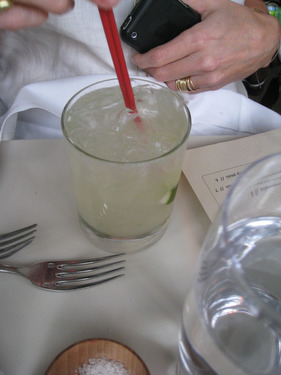 Tessa: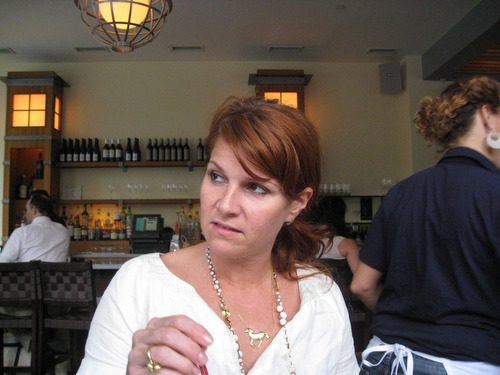 Paolo: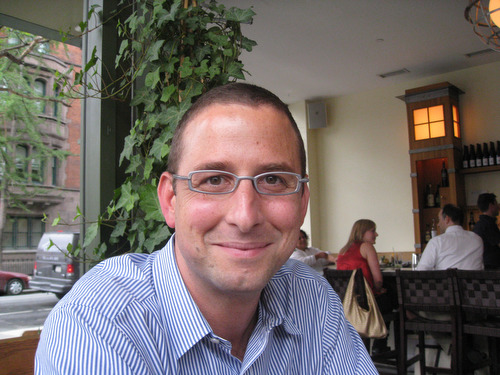 The restaurant, which you remember from such posts as Lunch in Chelsea: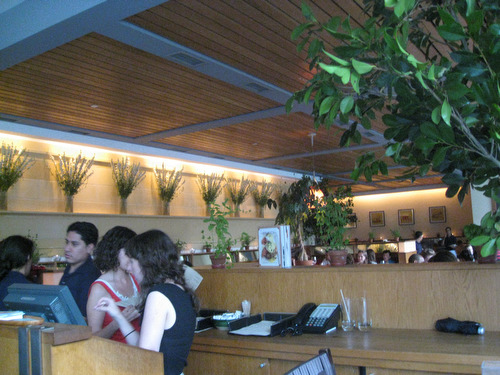 We also shared Hudson Valley rabbit rilettes, grilled baguette, sylvetta (wild arugula) and cornichon: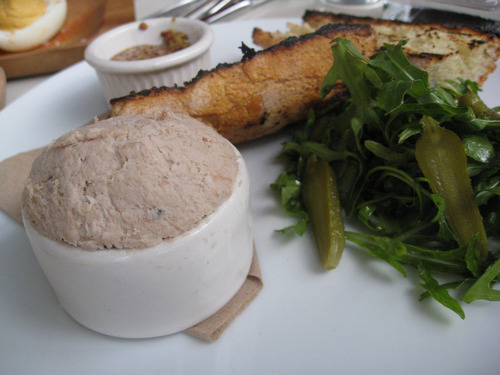 A fun time was had by all.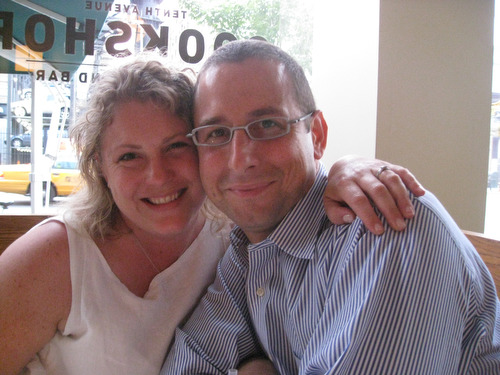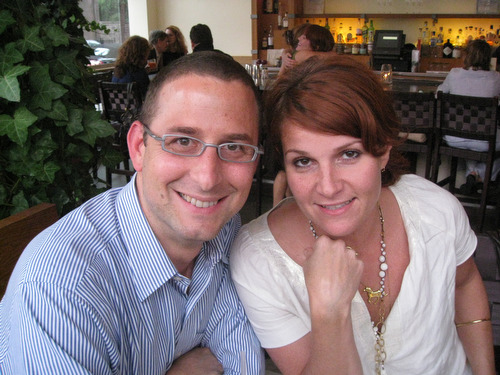 Comments
Add Comments